Keeping trucking companies connected to their drivers, truck dispatching software is the backbone of efficiency in trucking. Allowing remote truckers, brokers and fleet managers alike to be updated in real-time, dispatching software helps manage essential tasks in the trucking industry.
If you're looking for the best dispatch software system for your trucking business keep reading as to learn about types, features and what they're best for.

Featured
Make your fleet safer and more productive with AI dash cams, ELDs, dispatching, driver workflows, and turn-by-turn nav. Our fanatical support team will be with you every step of the way.
Quicklook: Best Truck Dispatch Software
Best for full fleet management and FedEx contractors: TruckSpy
Best for third-party logistics (3PL) companies: Trimble Inc.
Best for small to mid-sized carriers and brokers: ITS Dispatch by TruckStop.com
Best for new or small trucking companies: TruckingOffice
Best for haulers and brokers: Axon Software
Best for freight brokers and full truckload/less than truckload (FTL/LTL) carriers: ProTransport
Best for retail or food industry last-mile delivery: Onfleet
Best for logistic services: Samsara Inc.
8 Best Truck Dispatching Software
Take a look at eight of the leading truck-dispatch software systems available in the market. Make your selection based on your company's specific niche and needs.

TruckSpy
TruckSpy touts itself as an all-in-one fleet-management platform. With features specifically aimed at empowering driver compliance, safety and productivity, TruckSpy is a truck-dispatch software that keeps your drivers efficient. Packed with a drag-n-drop dispatch system, route deviation checker and an estimated time of arrival for all stops, TruckSpy can keep you at ease and your customers in the loop.  Because of the company's long-standing relationship with FedEx, it a full part of its business is dedicated to that relationship, making this an easy fit for FedEx contractors.
Best for:
Full fleet management and FedEx contractors
Features:
Drag-n-drop dispatcher that can be seen online
Route deviation identifier
Realtime estimated times of arrival (ETAs)
Document scanner that attaches necessary documents to each stop
Real-time updates of dispatch assignments with turn-by-turn navigation
Benefits:
Every minute of driving is analyzed by artificial intelligence (AI) to make more efficient routes
Electronic logging device (ELD) compliance powered by an ELD that supports all Federal Motor Carrier Safety Administration (FMCSA) exceptions
Turn-by-turn navigation support that tracks all driver deviation
Routes built remotely automatically show up on the driver's tablet
Individual vehicle mileage reports (IVMRs) are done forever when working with FedEx and using its ELDs
Disadvantages:
No clear pricing model on the website
All pricing seems to be a la carte, meaning no yearly discount
Pricing: $7 per month per truck; a demo must be scheduled to get true pricing.
Trimble
Trimble offers services that can meet the needs of a wide variety of trucking companies, but the software stands out for 3PL companies and brokers. With its transport management solutions (TMS) for 3PLs and brokers, Trimble's multimodal optimization engine allows companies to fix every level of their supply chain.
Best for:
Features:
Maintenance
Routing and route optimization
Safety and compliance
Transportation management
Benefits:
Safety tracking is especially easy.
Product is streamlined for dispatching.
The software is user-friendly.
Trimble makes driver tracking and route planning easy.
Disadvantages:
There is a major learning curve requiring a great deal of time for employers and employees alike to master in order to achieve the full benefits of Trimble.
Some users report that there are slow load times.
Pricing: Schedule a demo to learn more about how pricing would apply to your company's needs.

ITS Dispatch by TruckStop.com
An extension of TruckStop.com, ITS Dispatch is a leading dispatch software with enterprise-style features scaled for smaller businesses. With options to add customized modules that will outfit the software in the ways you need, ITS Dispatch is the most malleable truck-dispatching software. Boasting up to  50,000 users, ITS Dispatch will not only help you organize your company but will also allow it to continually grow.
Best for:
Small to mid-sized carriers and brokers
Features:
International Fuel Tax Agreement (IFTA) reporting
Accounting
Invoicing
Maintenance
Dispatch
Benefits:
Save load information sheets and other attachments in the files section
Links to QuickBooks
Easy to use and implement
Simple reporting features
Disadvantages:
The integration with QuickBooks is somewhat limited.
There is no option to partially pay an invoice.
A large learning curve has been reported by users.
The communication between drivers and employers is limited.
A 48-hour data-import wait time may be incurred if you are a new signup.
The website has limited information on the product itself.
Pricing:
Broker: $75 per month (initial charge of $125)
Carrier: Pro: $99 per month + $5 per truck (initial charge of $125)
Broker Pro: $99 per month (initial charge of $125)
Combo Pro: $129 per month + $5 per truck (initial charge of $125)
Carrier & Broker: $105 per month (initial charge of $125)
Carrier: $75 per month (initial charge of $125)
IFTA: $15 per month + $5/truck (initial charge of $30)
Owner Operator: $50 per month (initial charge of $40)

TruckingOffice
TruckingOffice is an affordable software option for smaller trucking operations. Bigger companies state that it lacks certain necessary features that larger outfits need. TruckingOffice also has been said to be much better for paying contractors than for employees. Overall, TruckingOffice is a great trucking dispatch software system for smaller companies or companies just starting out.
Best for:
New or small trucking companies
Features:
Dispatching
Accounting and invoice management
Fleet management
Expense reports and profits per mile
IFTA tax reports
Maintenance
Analytics
Benefits:
Responsive customer support
Robust forums, online guides and a help center
Affordable
Simplifies the tax process
Disadvantages:
Although TruckingOffice's customer support team is responsive, requests are all handled via tickets and emails rather than live chat or over the phone.
The software lacks features that large trucking operations need.
Pricing:
Owner-operator: $20 per month for a fleet of no more than two trucks
Mid sized: $45 per month for a fleet of no more than seven trucks
Fleet: $75 per month for a fleet of eight or more trucks
Broker: $45 per month for unlimited dispatches
Sign up for a free trial of the software before you commit to a subscription.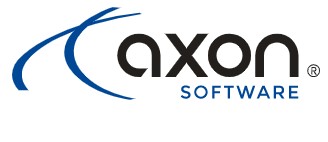 Axon Software
Axon Software was founded in 1982, making it one of the more experienced software companies in the industry. The software features great integrations, such as PC*MILER and various mapping software.
Best for:
Features:
Fleet maintenance
Dispatch
Accounting
Invoicing
Ticketing
Transportation management
Tax fuel
Reporting
Benefits:
Mobile app for employees
Real-time truck location, speed and more
Custom reports available
Identify problem areas to improve operations
Disadvantages:
The software comes with a major learning curve.
Axon is more expensive than most other systems.
The tax information is somewhat limited and challenging to use.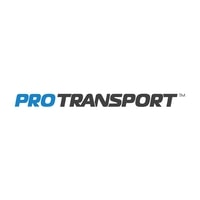 Pricing: Schedule a demo to learn more about how pricing would apply to your company's needs.
ProTransport
Established in 2005, ProTransport is an all-in-one trucking software that includes a robust truck-dispatching system. With ProTransport's dispatching software, managers can communicate and organize their fleet workload in real-time. Though the company is less than 20 years old, some users report that the interface looks old and could use some updates. The software integrates well with other major systems, including QuickBooks and trucker fuel cards. 
Best for:
Freight brokers
Truckload and LTL carriers
Features:
Dispatch
Accounting
Maintenance and safety
Analytics
GPS data
Benefits:
Accounts for all transactions, including paying drivers
Easy to use and teach to new employees
Eliminates the need to print anything
User-friendly interface
Accessible customer service support
Disadvantages:
Maintenance entries lack the ability to include photos or records.
The software is somewhat outdated.
The accounting feature lacks the ability to attach credit card statements.
Financial information is not able to be managed all in one place.
Pricing: Schedule a demo to learn more about how pricing would apply to your company's needs.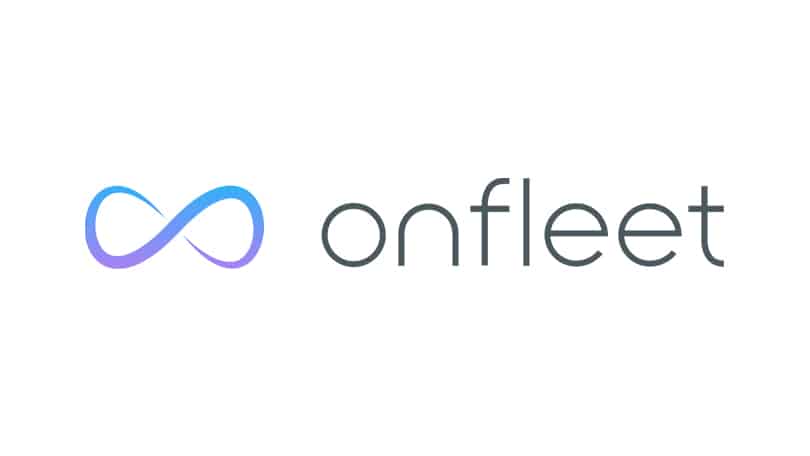 Onfleet
Specializing in making last-mile deliveries easier, Onfleet helps you route, dispatch and analyze your company's deliveries while communicating seamlessly with your drivers. Providing real-time updates to all of your customers via short-message service (SMS) notifications to keep them informed and up-to-date, Onfleet is a choice product for high-volume and last-mile operations.
Best for:
Last-mile delivery, especially for retail and food industries
Features:
Automated dispatch
SMS notifications
Integrations with other systems
Fleet tracking
End-to-end route planning
Communication
Analytics
Benefits:
Simple and easy onboarding process
Driver app available for iOS or Android
Drag-and-drop functionality
Add and delete tasks with ease
Disadvantages:
The system might be unavailable during maintenance periods.
The analytics are somewhat limited.
There are limited fields when it comes to inputting data.
Pricing:
Launch: $500 per month
Scale: $1,150 per month

Launch and Scale plans include a 14-day trial

Enterprise: Contact sales for your custom enterprise pricing.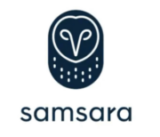 Samsara
Samsara offers dispatching software solutions and their hardware counterparts for trucking companies of all sizes and industries. The software is feature-rich but focuses deeply on all aspects of operations and communication. 
Best for:
Trucking companies providing logistics services
Features:
Fleet maintenance
Route planning
Fuel management
Delivery scheduling and management
Trailer tracking
Real-time vehicle diagnostics
Compliance
Benefits:
Excellent value for the money
Strong functionality
Great customer support
Incredible ease of use
Disadvantages:
Some users report bugs, but customer service is responsive in resolving issues.
When new updates are released, the app might slow down for a few days.
Pricing: Fill out the company's simple questionnaire and schedule a demo to learn more about how pricing would apply to your company's needs.
How Does a Truck-Dispatch Software System Work?
Truck-dispatching software helps trucking companies pair drivers and their fleets with orders in need of being delivered. The technology of truck dispatch software can help manage all aspects of the supply chain. Many systems integrate with retail software and other technology involved in the logistics industry as well.
Another amazing aspect of the software is that it can provide greater transparency for customers. They can see where their shipment is at all stages of the delivery process. It's a major perk for customers to be able to use their mobile devices to track orders through online portals.
Dispatching the right driver will reduce costs and increase driver satisfaction rates by minimizing confusion and potentially pairing the wrong employee to a specific job. Drivers will see clear route planning details once they accept the job, making the process very simple.
Managing all shipments through a truck-dispatching software system can also ensure that you meet all delivery timeline guarantees and keep your company's reputation strong. Depending on which software you select, you might be able to access the following services.
Route optimization
Dispatching based on operations logic and priorities
Automated scheduling
Integrations with other software systems
Option to automate dispatch or handle it manually
Custom workflows
Enhanced visibility and coordination for all parties involved
Data and analytics
Things to Consider With Truck Dispatching Software Systems
Selecting the right truck-dispatching software will help you get the most value out of it. Before you start evaluating your options, make sure you learn about the most important features to look for in a software system of this type.
Robust Operational Features
From order intakes and driver assignments to notifying customers about successful deliveries, some software systems lack crucial features that help trucking companies manage their operations. Make sure the system you select includes the following operational features:
Scheduling and dispatching
Task management
Time tracking
Communication
Route deviation
User Friendly
The more complicated the software is, the less likely your team will be to maximize its uses and benefits. Look for a software system that is easy to navigate and integrate into your whole team with it and its uses.
Work Within Your Niche
Select a dispatch software system that provides the most tools and greatest functionality based on your trucking company's needs and niche. For example, if you focus on retail delivery services, you'll want a system that integrates with the leading retail software systems, e-commerce tools and has the ability to deal with last-mile deliveries.
Great Customer Service
Even if you select the best truck-dispatching software, you might encounter some situations where you need assistance from the software company. Plan for these unknowns with software that provides outstanding customer service and support. That way, any questions you have will be answered by the company when you need help and support the most.
Scalable Software
Although many software companies serve specific trucking niches, make sure your software grows with you. Don't go with an option that's specifically tailored to small companies only because you might become a large company someday. As you evaluate your options, consider how well the software will grow with you as your needs adapt.
Balancing Act
Selecting the best truck-dispatching software system is a balancing act of performance and pricing.The list above dives into the options these nine trucking dispatch software systems have. When deciding on the right software for you, see whether you can get a full working demo or trial of the product to make sure that it works in your operations pipeline. Don't cut corners because of prices if something doesn't have what you need but seems like a good deal — doing double work always costs you more.
FAQ
What is truck dispatch?
Truck dispatch manages loads for carriers, assigning loads to specific trucks and making sure the routing works within the timeframe allotted for the freight.
What does truck-dispatch software do?
Truck-dispatch software allows fleet managers and owner-operators to communicate with drivers remotely in real time while tracking availability.
How do truck dispatchers find loads?
Truck dispatchers find loads from load boards or load brokers.