A team driver completes the trip with at least one other driver's assistance, whereas a solo driver travels the distance alone. Team drivers work together to keep the truck moving to deliver the cargo to its destination as swiftly as possible.
Significantly increase your income by deciding which form of truck driving is more suitable for you.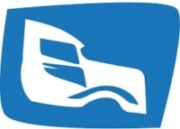 Featured
Where the best truck drivers go to find jobs nationwide!
What Is a Team Truck Driver?
A team truck driver loads and delivers freight to its destination with the aid of at least one or two other truck drivers. The team strategy uses two truck drivers so one driver can take a break while the other drives rather than a single truck driver who would drive for a time before stopping to rest.
According to the Federal Motor Carrier Safety Administration (FMCSA), property carrier drivers can only travel for 11 hours following ten consecutive hours off duty. Truck drivers that work together can alternate shifts, allowing one driver to complete the required rest time while the other operates the truck.
Team driving enables a truck to stay on the road continually, which speeds up the cargo delivery. To work as a team truck driver, one must possess a commercial driver's license. While some trucking companies demand that applicants be fully qualified, others offer staff training.
Drivers are sometimes allowed to select their driving partners. Team truck drivers may find it beneficial to collaborate with someone they already know. Working with a friend or relative facilitates teamwork and ensures proper cooperation.
As an alternative, several businesses provide team matching. The companies pair drivers based on location, personality and weekly pay and miles goals.
What Is a Solo Truck Driver?
A solo truck driver is entirely responsible for the transportation of freight. The tasks of a solo driver include transporting a load for a customer or employer and making on-time deliveries without the assistance of another driver.
The driver is completely responsible for the vehicle's maintenance. Drivers also have to take on the responsibility of planning the most efficient route for their travel based on road conditions, weather and directions.
Individuals who want to become solo truck drivers must have a commercial driver's license as well. The sort of cargo you drive will determine your license requirements.
A Class A CDL is appropriate for a van or a vehicle that weighs no more than 13 tons. On the other hand, a Class B CDL is required for heavier vehicles, whereas a Class C CDL is necessary for those who transport hazardous items. Solo driver or solo contractor employers typically prefer applicants with experience as owner-operators or working with logistics.
Comparing Team & Solo Drivers
The following are factors that you should consider when thinking about the type of truck driving career you want to pursue.
Companionship
Individuals should consider their social preferences and needs before deciding whether to drive solo or as part of a team. Individuals who opt for team driving will have a companion to spend their time with and travel with during lengthy trips.
This benefits many drivers because spending so much time alone on the road can harm their mental health. Teamwork may suffer if partners don't get along, which is another drawback of team driving.
It's challenging to spend a lot of time in close quarters with someone. Therefore, arguments are likely to arise occasionally. On the plus side, this can teach people how to resolve conflicts via open communication and problem-solving techniques.
Solo truck driving may be more suited for those who need their privacy or dislike sharing space with others. Solo drivers do not have to share the cab with anyone and they have full control over their schedules. They are relatively independent because they choose their own hours, breaks and stop times.
Isolation can be a disadvantage of solo driving. Even individuals who choose to be alone most of the time might become lonely. Those who frequently become bored and would rather spend time with others might not find a career as a solo driver ideal.
Salary
Despite having a lower earning potential than a team of drivers, solo truck drivers can make an adequate living. The FMCSA requires a product carrier driver to rest for 10 hours per 11 hours of driving.
Intermodal driving jobs are solo truck driving opportunities that pay more than team trucking jobs. The average yearly salary for top solo intermodal drivers is approximately $59,485.
Team drivers typically make more money than solo drivers, not only because they log more hours than solo drivers, but the cargo that team drivers transport is in higher demand as well. That said, there are few instances in which solo drivers make more money than team drivers.
Due to their ability to keep the truck moving for twice as long as a solo driver, team drivers can earn more money. Team drivers get to take shifts and rotate who's driving, allowing one driver to fulfill the required rest time while the other operates the vehicle.
Despite the earnings being split in half as a team, the drivers still have the chance to earn more money on an individual level than solo drivers. That said, it's still important to keep in mind that salaries aren't distributed evenly among drivers.
Two team drivers who drive together probably won't make the same amount of money. Instead, each driver's pay or earnings will depend on said driver's level of experience.
Distance
Teams of drivers can ultimately accomplish more trips at a faster pace because teams experience less downtime and greater mileage. Team drivers typically earn more money because of the significant increase in miles driven as well, even though they aren't paid as much per mile as solo drivers are.
Team drivers frequently have higher earning potential than solo drivers. Team drivers may travel much farther than solo drivers ever could as well, thereby increasing their earning potential even though the money is divided amongst two people.
Drivers are required to take a minimum of 10 hours of rest per day. Team drivers can run continuously by rotating driving shifts. Team driver jobs result in an average of between 4,500 and 5,000 miles of driver per week. Comparatively, solo drivers log closer to between 2,400 and 2,800 miles per week on average.
Freight Preferences
When deciding between team driving and solo truck driving, freight preferences might significantly impact your decision. When it comes to the kind of freight each category of drivers hauls, solo truckers have many more options.
Their options tend to include dedicated freight, tanker, van truckload, intermodal and even certain flatbeds. Solo drivers haul hands-on freights while handling local and regional accounts because these jobs typically include more daily stops and deliveries.
Team drivers typically handle dry vans and reefer freight. This is because most of the freight they transport is no-touch drop-and-hook cargo, which enables them to keep freight running effectively.
Therefore, team driving might not be for you if you're seeking a driving career with a more active freight type with numerous stops. For instance, if you want to operate tankers, you'd likely prefer solo driving.
Improve Your Earnings by Selecting a Form of Truck Driving
Your choice of truck driving will greatly influence your earnings and the kind of freight you can haul. Solo driving is ideal for people with prior trucking expertise, so it is typical for all truckers to begin with team driving. That said, you can significantly increase your income and trucking experience by selecting the type of truck driving that will be more suitable for you.
FAQ
What Does It Mean To Be a Team Driver?
Team truck driver loads and delivers freight to its destination with the aid of at least one or two other truck drivers.
Why Do Team Drivers Make More Money?
Team drivers typically make more money than solo drivers because of the miles they log and the high demand for the freight they haul.
Is Team Driving Hard?
Team driving is not difficult because there are other drivers with whom to alternate driving shifts.