If you need something to move across land and sea, you need an intermodal trucking company. Intermodal trucking companies use multiple forms of transportation to get your goods where they should be.
Real Trucking company is on the move with tremendous growth, a perfect safety score, responsive dispatchers, and quick resolution of any driver issues.
Quicklook: Best Intermodal Trucking Companies
Best Intermodal Trucking Companies
Though we won't get into all of the details regarding trains, planes, and automobiles, that is the core of what an intermodal shipping company revolves around. Below we'll list some of the best intermodal trucking companies in the United States.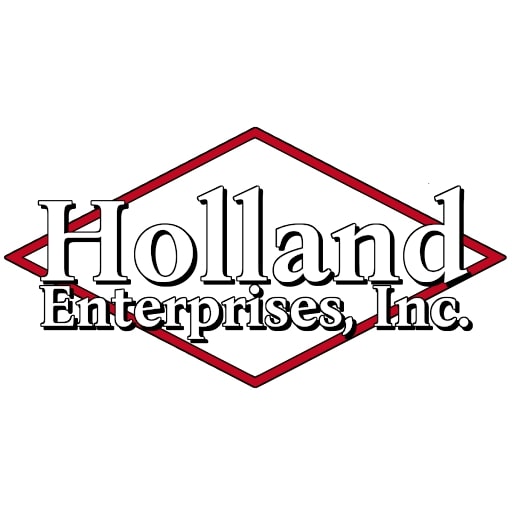 Holland Enterprise
A family-owned intermodal trucking company specializing in refrigerated freight, Holland Enterprises is based in Fargo, North Dakota. Because their specialty is long-haul refrigerated freight, they make it known that all of their equipment is under 3 years old, which in the world of reefer trucks is somewhat key due to their need for maintenance and food and safety protocols.
Best For: Long-Haul Reefer Needs
Headquarters: Fargo, North Dakota
Contact Info:
Services :
Long haul reefer
JIT delivery
Sells cabs and reefer trucks after three years
Employees: A fleet of 350 trucks with 230 employees
Revenue: $51.01 million
BBB Rating: A+
Benefits:
Load tracking on website or phone support with the use of Omnitracs
Used to coast-to-coast loads
Average haul length at 1,600 miles
Just-in-time delivery
All equipment is well-maintained and younger than three years old
Drivers are paid for layover and detention
Disadvantages:
Little to no work-life balance
Orientation for the company seems to be unpaid
41 crashes in the last two years
Cummings Transport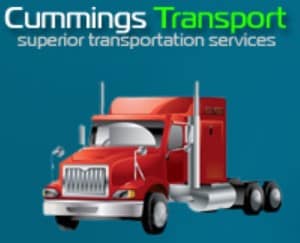 Mixing their love of the past and the present, Cummings Transport is a company that loves the oversize hauls of large freight. Specializing in coordinating logistics solutions, this company has over 100 years of joint experience, and they're ready for any commodity shipping loads.
Best For: Oversized Hauls
Headquarters: Bakersfield, California
Contact Info:
Website: cummingstransport.com
Phone Number: 661-910-2304
Services (this can be changed for whatever the topic is about):
Hazmat
Foodstuffs
Farm equipment
Employees: 10 to 50
Revenue: $5 million
Benefits:
Benefits program for small to medium-size businesses
Save 15% to 25% on LTL shipping costs
Partnered with major carriers supporting all territories
Perfectly positioned and prepared for all oversize hauls
Ready for heavy hauls
Extended beds available
Disadvantages:
Only works in flatbed hauls
Only available in the contiguous US
GP Transco

Named the Chicago Tribune's Top Workplaces 2021, GP Transco is a 16-year-old trucking and logistics company that puts its workers and customers first. This young intermodal trucking company has appeared in the Inc 500, Crain's Fast 50, and more.
Best For: Company Culture
Headquarters: Joliet, Illinois
Contact Info:
Services:
Brokerage service
Warehousing and distribution
Expedited services
24/7 dispatch
Employees: 174
BBB Rating: A+
Revenue: $13.86 million
Indeed rating: 3.9
Benefits:
Nearly an $80,000 base pay with full benefits
Drivers are not tax-liable
All trucks are from 2019 or forward
Fully modern approach to the trucking industry
Third highest paying carrier in the nation
Disadvantages:
GP Transco is still young and figuring out its footing in the industry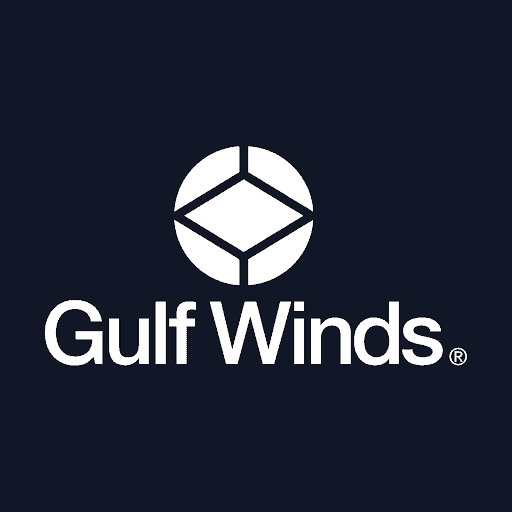 Gulf Winds International
Founded in 1996, Gulf Winds International is a 3PL provider specializing in drayage, transloading, and fully domestic freight services. Gulf Winds International keeps its Christian faith clear in its value statement, bringing a more family-friendly face to the intermodal trucking industry.
Best For: Container Drayage
Headquarters: Deer Park, Texas
Contact Info:
Website: gwii.com
Phone Number: 713-234-1993
Services :
Container drayage
Transloading
Truckload
Warehousing
Domestic transportation
Employees: 204
Revenue: $57.7 million
BBB Rating: NR
Indeed Rating: 3.1
Benefits:
Trackable shipments with gwiTrack
Drivers and owner-operators and show live updates with gwiMove
Instant access to pertinent documents like the bill of ladings
Disadvantages:
Heavily rooted in religion
May not be some clients' first option
Schneider National

A 3PL solution with over $3 billion in managed assets yearly, Schneider National is a full-service company for businesses, shippers, and carriers alike. With nearly 6,500 drivers who've never been in any incidents, Schneider keeps your goods in great hands. With a network of over 50,000 carriers, there is nothing that Schneider National can't handle.
Best For: Intermodal Trucking
Headquarters: Green Bay, Wisconsin
Contact Info:
Website: schneider.com
Phone Number: (920) 592-2000
Services (this can be changed for whatever the topic is about): [what type of services do they provide? Use bullet points]
Employees: 16,050
Revenue: $5.6 billion
BBB Rating: A-
Indeed Rating: 3.4
Benefits:
Though no current union for the company at large, there is a union for carriers, making sure their rights are protected and fair labor practices are adhered to
The safest of any of the companies in this list, and one of the safest in the world.
190+ locations worldwide
Disadvantages:
If you're looking for the personal homegrown touch of a smaller company, Schneider National is not for you.
What Is Intermodal Trucking?
Intermodal trucking is part of intermodal shipping, which is the shipment of freight by two or more modes of transportation. For instance, something that moves from a truck shipment to a plane has become intermodal, meaning, within transport its changing modes of transportation. Intermodal trucking deals with the first or last mile that a shipment has after moving by rail, sea, or air.
What To Consider With Intermodal Trucking
When choosing an intermodal shipping company, you should make sure its fleet or carriers have the type of trucks you need, and services the territories you support. Secondarily, you should make sure your intermodal trucking company has relationships with other types of transportation systems.
In most cases, drayage or intermodal trucking happens when a shipper finds that something is more cost-effective with one mode of transportation when shipping, yet a trucker still needs to get it to or from said mode of transportation.
Compensation
All intermodal trucking is OTR, the goal is to get a shipment to its next transportation destination. OTR shipping is notoriously long, and for intermodal trucking, this OTR shipment could end up being JIT, or extremely time-sensitive.
Time on the Road
Most intermodal shipments happen on a local route, which means short OTR runs between the rail or shipyards and warehouses. Because of these shorter hauls, intermodal truckers can make it home in time for dinner.
Damage in Transit
Because of the nature of shipping with rail, boat, or air, packages are generally handled with as much care as you'd find at an airport, but when shipping as a pallet, all of this is handled by the freight teams. Once freight is in the containers, no one handles it again until it's being unloaded, so intermodal shipping is considered the safest mode of transportation.
Intermodal Trucking Can Transport Freight Safely
Intermodal trucking is a great way for shippers to get the best bang for their buck and operators to not put too much wear and tear on their rigs. If you prefer shorter routes, and to eat at home, intermodal trucking is a perfect option for new or old truckers.
FAQ
What is Intermodal Trucking?
Intermodal trucking is the drayage part of intermodal shipping, which is the shipment of freight by two or more modes of transportation.
What Transportations Modes are Used With Intermodal Shipping?
Intermodal shipping uses road, rail, air, and sea.
Is Intermodal Shipping Expensive?
Intermodal shipping is used to either cut costs, or because of necessity, so the costs vary.