A single truck can be an expensive investment all on its own, not to mention an entire fleet. While it might feel impossible, when you apply for the right loans, you can secure flexible payments and low rates as you begin your new business venture.
Commercial truck loans are your best bet if you are looking to start a company and get everything running smoothly. Whether you are using these trucks for your private company or you plan to outsource, it's important to start the process with a loan. 
Need cashflow resources for your business? Learn about additional funding with Porter Freight Funding.
How Do Commercial Truck Loans Work?
When you cannot afford to purchase a truck outright but you need one in order to start generating revenue, a commercial truck loan is the answer. You'll have to apply for the loan through your bank, and once you are approved for the loan, you can then purchase a truck.
Your business will set the bar for your interest rates as well as the size of your down payment. More established businesses will have lower rates because they are already established, making them less of a liability than newer businesses. Lenders will always be more unsure of smaller and newer businesses because they haven't built up their credibility yet.
Some people may confuse a truck loan with a truck lease. The main difference between the two is that a commercial truck loan makes it so that you will ultimately have complete ownership of the truck. On the other hand, a lease is like a rental option where you can choose to purchase the truck at the end of your lease, but it is not automatic.
What Makes a Good Commercial Truck Loan?
Once you decide that a commercial truck loan is right for your circumstances, you can then start researching what to look for in a good commercial truck loan. There are a few key features that make a commercial truck loan favorable. Let's take a look at some of the things you should look for before you apply for a truck loan!
Fast Funding
While you are waiting to get a loan to buy a truck, you'll be experiencing a lot of downtime with no income which is not always a break that everyone can afford. That's why it's majorly beneficial for truck loans to come with fast funding. With big rig loans that offer fast funding, you'll be able to get going on your truck-related business ventures sooner than later.
Flexible Payment Schedule
Even after you are approved for a commercial truck loan, you will need to be aware of how much revenue your company brings in overall. The option for a flexible payment schedule is so important because you won't know what your revenue looks like right out of the gate.
It takes time to analyze your business growth, so for those months where money is a little tight, you will be very appreciative of any and all wiggle room. Sometimes, just a few extra days can make a drastic difference for you and your business.
Extended Payment Terms
Paying off a loan quickly is always a great way to go about things in general, but that's not necessarily the case when you are working with a truck loan. It can be much more manageable to take things slowly, especially if you have low-interest rates.
When you have a longer amount of time to pay off a loan, your monthly payments will go down. Sometimes, a longer-term can also lead to higher interest rates, but that is something you will have to discuss with your lender.
Low Rates
Low rates are the perfect way to keep costs manageable for your business. It is important that you can afford to run your business while staying on top of your payments. This doesn't just apply to the payments themselves but also to the interest rates.
If you have a lower interest rate, you will spend less time overall paying off the loan. With larger interest rates, your payments will go towards paying off the interest you accrue instead of towards the loan itself. As a result, it will take you much longer to pay off the actual loan due to the high-interest rate.
No Hidden Fees
Hidden fees are a quick way for you to lose everything that you put into the loan. When you are reading up on your options regarding payment methods for a commercial truck loan, make sure you take note of anything in the contract that could be of concern.
These concerns range from hidden late fees to overall penalties depending on what your bank deems necessary. Always make sure you know what you are agreeing to before you sign any documentation. This will help you prevent yourself from getting stuck in a one-sided contract.
The Top 4 Best Commercial Truck Loan Options
As you think about these various factors, take the time to apply your newfound knowledge so that you can make an informed decision.
Wells Fargo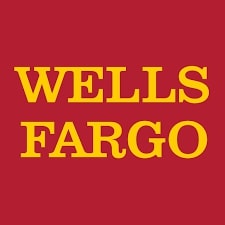 Wells Fargo is a well-known business that offers commercial loans for trucks. Wells Fargo works directly with people who want to secure commercial truck loans throughout every step of the process.
From distributors to manufacturers, Wells Fargo provides loans for class 6, class 7, and class 8 vehicles.
Best For: First-time buyers
Benefits:
Competitive interest rates
Flexible seasonal payment structures
Terms ranging from 12 to 84 months
Disadvantages:
No online application methods
CAG Truck Capital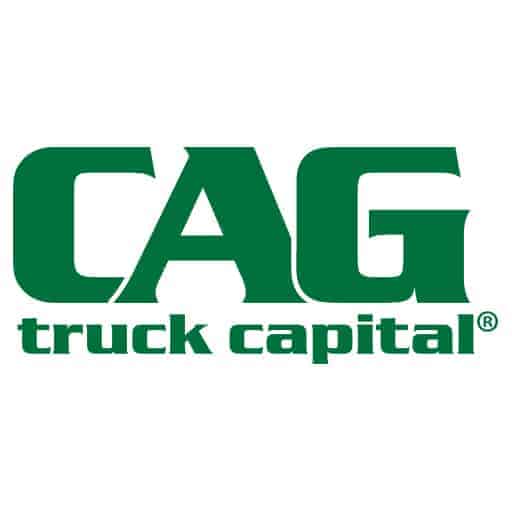 CAG Truck Capital is all about helping the little man. They lend their own money, and they prioritize flexibility in terms of who they will work with in order to find the right solution for each client. CAG offers to work with just about anyone no matter your financial history.
You can either apply online or get pre-approved automatically. Many people have stated that they were able to get same-day approval from CAG, resulting in little-to-no downtime.
Best For: Poor credit
Benefits:
Down payments as low as 10%
No mileage restrictions on long-hood trucks
Only requires a soft credit pull
Disadvantages:
Interest rates are higher for those with lower credit scores.
A 35% down payment is required from the following:

Startups
Those who have filed for bankruptcy
Anyone with tax liens
People with sub 600 credit scores
Commercial Fleet Financing

It is important to work with a lender that understands your industry. Commercial Fleet Financing (CFF) is a great source for commercial truck loans because they're knowledgeable about the industry.
Best For: Experienced industry lender
Benefits:
Quick funding
Knowledgeable loan specialists
Disadvantages:
Credit score must be over 600
Bank of America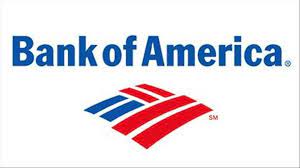 Whether you are looking for a truck loan or a truck lease, Bank of America offers both, making it easy for you to get started. With their quick financing options and low-interest rates, you'll have access to affordable plans.
Best For: Customizable plans and quick responses
Benefits:
No application fees
Online application option
Offers preferred rewards for businesses
Disadvantages:
Cannot apply for a commercial loan online
Must meet with a specialist in order to apply
Constant Forward Motion
Once you are approved for your loan, you can start moving forward with your fleet. However, make sure you have all of your bases covered. If you need help managing and maintaining your fleet, consider using user-friendly fleet management, compliance, and driver safety solutions systems like ERoad.
With the recent ELD requirements changes in the US and Canada, your truck must be outfitted with only the best to ensure that your trucks are updated. Don't fall behind. Stay ahead of the process so that you can keep any possible losses at a minimum.