Want to start a career as a truck driver? To start, you'll need to find the best trucking companies hiring inexperienced drivers. Choosing the right trucking company makes all the difference for a new driver.
Whether you've had your certification for years and you've rarely used it, or you're uncertified and have never driven alone before, finding a trucking company with the best benefits, vacation time, and compensation is crucial in order to accomplish your long-term career goals. Here are the 5 best trucking companies that hire inexperienced drivers.

Featured
Join the Roehl Transport team, one of North America's safest and most successful trucking companies. Match with one of Roehl's local, regional, dedicated, and OTR truck driving jobs today!
Quicklook: Best Trucking Companies Hiring Inexperienced Drivers
6 Best Trucking Companies Hiring Inexperienced Drivers
The following reviews dive into everything you need to know about the Best Trucking Companies that hire Inexperienced Drivers.
Roehl

Roehl is a leader in the industry, helping its new hires obtain CDL licenses. The company even pays for in-class CDL training and over-the-road training with an experienced Roehl driver. The total time for a driver to become licensed and to get on the road is about 6 weeks. After obtaining your license you can then start to benefit from Roehl's extensive benefits and flexible driving schedules.
Established: 1962
Location: 1331 North Road Suite 200 Green Bay, WI 54313
Contact Information:
Phone Number: 715-591-7021
Email: GB@roehl.net
Website: https://www.roehl.jobs/
Employees: 2,500
Carrier Type:
Van
Flatbed
Refrigerated
Curtainside
Dedicated
Services Provided: Roehl provides transportation services throughout the US and Canada.
Salary & Benefits:
Yearly Pay (< 1 Year) : $50,000
Yearly Pay (1-3 Years) : $65,000
Yearly Pay (4-10 Years) : $75,000
Yearly Pay (> 10 Years) : $80,000
Roehl is also a leader in paid training and boasts a stellar work culture.
Health Insurance:
Medical
Dental
Long-term Disability
Life Insurance ( basic & Supplemental)
Short term Income Protection
Vacation Policy:
HOMEtime Plus™ 14/7 – Drive 14 days and get 7 off
HOMEtime Plus™ 7/4-7/3 – Drive for 7 days with 4 days at home, followed by another 7 days with 3 days at home. ( Average 120 days off each year)
HOMEtime Plus™ 7/7 – Drive 7 days, get 7 days off ( average 26 weeks off per year)
Holidays off
Revenue: $500,000,000
Google Rating: 4.2 stars (depends on location)
Ride with Roehl
Schneider National, Inc.

Schneider is an established truckload carrier known for offering great benefits alongside high-quality training and a Class A CDL certification program for new drivers with zero experience.
Match Jobs
In 2020, the company won CIO100's Innovation Award and the BIG Innovation Award for its technological advances to its fleet, the company's quality services, and its supply chain management investment returns. Schneider National is also known as a top military-friendly employer.
Schneider is committed to prioritizing safety and increasing sustainability, as well as social responsibility initiatives and community engagement.
Established: 1935
Location: 3101 Packerland, Green Bay, Wisconsin 54313
Contact Information:
Phone Number: (800) 447-7433
Website: https://schneiderjobs.com/
Employees: 15,225
Carrier Type:
VTL
Dedicated
Intermodal
Tanker
Solo
Team
Regional
OTR
Services Provided: Schneider National is one of the largest truckload carriers in the United States and provides intermodal and logistics services.
Salary & Benefits: You can expect a salary of $50,180. This includes paid CDL training, orientation, tuition reimbursement for driving school, and a 401(k) that the company will match.
Health Insurance:
Medical
Prescription
Dental
Vision coverage
HSA plans
Hospital indemnity
Vacation Policy:
First 6 years: 2 weeks per year
After 7 years: 3 weeks per year
After 15 years: 4 weeks per year
Revenue: $4,990,300
Google Rating: 4.2 stars on 25 reviews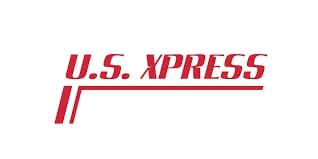 U.S. Xpress Enterprises, Inc.
Known as one of the largest asset-based truckload carriers in the United States, U.S. Xpress Enterprises prides itself on being an early adopter of new safety and communications technologies.
Match Jobs
In 2021, FedEx Ground named U.S. Xpress "Carrier of the Year" and the company has received the SmartWay Environmental Excellence Award twice. Note that you must already possess a Class A CDL license before you can apply to any available U.S. Xpress driving positions.
Established: 1985
Location: 4080 Jenkins Rd, Chattanooga, TN 37421
Contact Information:
Phone Number: (866) 576-2979
Website: https://www.usxpress.com/
Employees: 9,440
Carrier Type:
Asset-based truckload carrier
Dedicated
Regional
Team
OTR
Owner operator
Driver trainer
Lease
Military
Services Provided: U.S. Xpress offers truckload and freight brokerage services.
Salary & Benefits: U.S. Xpress pay is based on mileage and driving type, but drivers can also make up to $12,000 in first year bonuses.
First-year drivers earn approximately $50,000 per year
$30,000 sign-on bonus for teams
Full-time positions
Optional full-ride college tuition program
401(k) company match
Paid orientation
Pet policy
Double endorsement
Mileage incentives
Health Insurance: Medical, dental, and vision coverage
Vacation Policy: Either daily or weekly unpaid home time
Revenue: $1,812,837
Google Rating: N/A
Werner Enterprises

Werner Enterprises is known for its diversified portfolio of global transportation services as part of an allied carrier network, which includes ocean, air, and rail transportation companies. They offer CDL training to help new drivers kick start their careers with the help of a dedicated driver placement team that matches drivers with the best positions to fit their needs. The company continues to work towards reducing its carbon footprint, and recently, began a company-wide diversity, equity, and inclusion initiative.
Match Jobs
Established: 1956
Location: 14507 Frontier Road, Omaha, NE 68145
Contact Information:
Phone Number: (402) 895-6640
Website: https://www.werner.com/
Employees: 13,000
Carrier Type:
Dedicated
One-way
Intermodal
Temperature-controlled
Expedited
Logistics
Cross-border
Custom
Owner operator
Flatbed
Services Provided: Asset-backed logistics and freight shipping services provider
Salary & Benefits: Starting annual pay averages $56,000 in addition to a guaranteed weekly pay of at least $1, 000. The benefits include the following:
Defensive driving and simulation training
Tuition reimbursed
Pet-friendly
401(k) plan
Stock purchase plan
Paid tolls and fuel cards
Health Insurance:
Health
Dental
Vision
Optional HSA
Health account programs
Life and disability insurance options
Vacation Policy: 250 annual home-time hours
Revenue: $2,476,776
Google Rating: N/A
C.R. England Inc.

Proud to be family-owned and dedicated to partnership with One, a non-profit that feeds children in need, C.R. England is known for developing driver careers through its five well-respected training schools and student benefits.
Match Jobs
In 2021, C.R. England was recognized as a top U.S. Best Managed Company, in part for its navigation of pandemic concerns and historic driver pay increases that currently lead the industry. The company is now the largest refrigerated transportation company in North America.
Established: 1920
Location: 4701 W 2100 S, Salt Lake City, UT 84120
Contact Information:
Phone Number: (800) 453-8826
Email: driverapps@crengland.com
Website: https://www.crengland.com/
Employees: 6,500
Carrier Type:
Refrigerated
Intermodal
Dedicated
OTR
Team
Services Provided: North American freight solutions
Salary & Benefits:
$54,000 per year for solo drivers
$2,500 retention bonus
Paid CDL school and training
Student tuition reimbursement options for continuing education
401(k) plan
Health Insurance:
Health
Dental
Vision
Life insurance and disability coverage
Vacation Policy:
Consistent home time
Paid sick leave
Paid vacation time
Revenue: $1,466,947
Google Rating: 3.6 stars on 45 reviews
Swift Transportation

As the largest North American truckload carrier, Swift Transportation is known for its high employee retention. Swift is a SmartWay Transport Partner and prides itself on its commitment to its values and professional business code. As part of this commitment, Swift Transportation offers numerous bonus incentives for drivers who demonstrate these values.
Match Jobs
Established: 1966
Location: 2200 S 75th Ave, Phoenix, AZ 85043
Contact Information:
Phone Number: (602) 269-2000
Website: https://www.swifttrans.com/
Employees: 22,7000
Carrier Type:
Truckload
Border
Dry
Flatbed
Heavy haul
Expedited team
Intermodal
Refrigerated
Equipment leasing
Dedicated
Services Provided:
United States truckload shipping carrier
Comprehensive transportation logistics provider
Salary & Benefits:
Guaranteed $1,000 weekly pay
Military scholarships
Tuition assistance programs for CDL schools and training
401(k) plan
Health Insurance:
Health
Dental
Vision
Prescription coverage
Disability coverage
Life insurance options
Vacation Policy: Multiple home-time options available
Revenue: $5,027,082
Google Rating: N/A
How To Start Your Truck Driving Career With No Experience
The good news is that it's fairly simple to begin a truck driving career with no prior experience. However, you'll need to consider the following requirements before jumping in without any knowledge of the prerequisites.
Have a Strong Employment History
Though industry experience isn't necessary for an entry-level driving position, you should still be able to demonstrate a solid work history for the past two years at a minimum. This goes for any job application, no matter the industry because a positive work history and references demonstrate your work ethic and character. In turn, this will make carrier companies more likely to favor your application over others.
Meet FMCSA Regulatory Guidelines
No matter which trucking company you apply to work for, your prospective employers will run checks to determine whether or not you meet the legal standards for operating their vehicles. This includes any necessary training for HAZMAT work, for instance, as well as successful drug and alcohol screening. Keep in mind that employers must adhere to all of the applicable federal regulations, so if you don't meet these standards, they simply can't consider your application.
Make Sure You're Certified
For any position that requires a current CDL or other relevant credentials, don't waste your time applying if you don't have the certifications. Fortunately, many of the freight transportation companies out there are happy to reimburse the costs of training or certification programs. If you're interested in working with a particular company, call them first to ask how they might be willing to work with you to get the appropriate licensing.
Research Companies Thoroughly
The five companies we explored today are only the tip of the trucking iceberg. Make sure you still do your own research. Don't apply to companies that don't offer positions that are compatible with your lifestyle or your family's needs.
Confirm the company's vacation policies, benefits, your salary, and the exact type of truck driving positions each company offers. Comparing companies now will help you save time on your applications by narrowing down your list of preferred employers. If you don't have your CDL yet, exclude companies that don't offer driving training and certifications.
Apply to Many Carriers
You won't be a perfect fit for every company at the time when you are applying for jobs. Positions fill up just as quickly as new ones open. Apply early and often once you have a good grasp on what you're looking for in a potential employer. As a new driver, you will need to do some legwork up front to prove that you are committed to this career and willing to work hard.
Apply for Apprenticeships
For licensed drivers with little to no practical truck driving experience, consider applying for an apprenticeship to get a better feel for what your job responsibilities will be like. It is also a great way to get in some driving hours with the support of an experienced driver trainer and increase your eligibility for more available positions. Generally, if the company or individual you apprentice with likes your work ethic and learning progress, they will consider hiring you after you complete your apprenticeship, too.
Look for Companies With Paid CDL Training Programs
Though it means committing to a certain company for a longer period of time, it's definitely worth looking into companies that pay for or reimburse CDL training programs or driving schools. After all, they are incentivized to invest in your success and future because it will benefit their company to have safe, qualified drivers operating their fleet.
Plus, paid CDL programs can jumpstart your truck driving career at little to no cost to you. This is especially true if your finances are tight.
Don't Be Picky — Get Your Foot in the Door
As important as it is to look for companies that match your values or your exact lifestyle demands, keep in mind that as an inexperienced driver, you'll need to take what you can get at first. Over time, you'll build up a portfolio of experience that will make you more appealing to pickier employers. For now, just get your foot in the door with any position that you feel comfortable taking.
What Are You Waiting For? Hit the Road!
The best way to get a truck driving job as an inexperienced driver is to put in the work. Start researching trucking companies that hire inexperienced Drivers and begin applying as soon as you can. While you're at it, monitor the ongoing technological and economic impacts of supply chains and transportation by subscribing to e-newsletters like the one from FreightWaves.
It'll help you stay updated with all of the latest industry news, regulation changes, and job postings. Not only will this information help you with your initial job search, but it's always a good idea to get a feel for the latest developments to prove your investment in future interviews, too!
FAQ
What trucking company pays new drivers the most?
Based on our research, C.R. England is currently paying new drivers the highest rates. Obviously, higher-paying employers also tend to be more selective with applicants.
How do I get into trucking with no experience?
The short answer is to start applying. Find companies that offer complete Class A CDL training programs or certified driving schools, ideally with paid or reimbursed tuition.
What is the easiest trucking job?
The easiest trucking job for you depends on your situation. Generally, dedicated company drivers have the most stable schedules and reliable benefits.