Everyone wants to work in the best environments with the best benefits. A secure job that works with you on making the best career for yourself. In a job like being a truck driver, it can be easy to feel like you are getting the short end of the stick. You can eliminate these worries when you work with one of the best trucking companies shown below.
What Should You Look For In a Trucking Company?
As a driver, you need to understand what trucking companies have to offer. To know what to look for, here are some major points to find out when reading up on a potential employer.
Pay
Truckers are generally paid by the mile. This can be great if you plan on being on the road a lot, and you can cover a lot of ground in a single day. Make sure you are well informed of the rates for starting, and bonuses as well as if and when you can expect an increase in those rates.
Another important factor to find out about your pay would be with Practical Miles and HHG, also known as short route miles. Practical miles is when you take a longer route that ends up being faster than the HHG route, which is fewer miles but a longer drive time. Since truckers are paid by the mile you would make more for a practical miles route instead of an HHG route.
Benefits
A company that provides insurance coverage and retirement plans, among other things, is a great place to be. But there are other important benefits to keep in mind such as home time. You want to know that the company will work with you to let you be home as often as you need to be, whatever those reasons may be. You can find things like this out by searching forums, talking to drivers already employed by the company, and even asking directly.
Equipment and Safety
Having your home time means nothing if you are not safe while on the road. Since you are driving a trailer that can be anywhere up to 80,000 pounds, you need to know that the cab you are in can safely handle the load not only for your own safety but also for the safety of those around you.
To find out some of the information regarding a company's safety history, you can view some data on the FMCSA website.
If you are a truck driver that will often be on the road even overnight, make sure you are going to be comfortable. The living spaces in cabs can feel small and you will have to get by with not very much. Luckily with some ingenuity, you can take care of yourself and make that space quite comfortable.
Top 5 Best Trucking Companies To Work For
Now that you have a couple of important factors to research about your potential employer, here are some of the best trucking companies to work for.
1. Sysco
One job market that will not be declining any time soon is the food distribution industry. The name at the top of that list is Sysco. Sysco has many different types of driving opportunities whether you are looking for a local position or a longer driving position.
Best for: Job security
Benefits:
Health and dental insurance
401K plans
Variety of medical plans so you can pick the best one for you.
Signing bonus
Disadvantages:
Some drivers have complained about too much overtime being required
Pay rate:
Over $70,000 per year average

2. GP Transco
If you want a job that will keep you happy and make sure all its drivers are taken care of, GP Transco might be the fit for you. They have one of the lowest turnover rates for their drivers and they're an honest company that cares about you.
Best for: Starting pay 
Benefits:
Health, dental, and vision Insurance
Paid vacation and holidays
401K with 5% match
Base pay of 75 CPM (cents per mile)
Disadvantages:
Must have and maintain a valid CDL license
1 verifiable year of tractor-trailer experience
Pay rate:
$90,000 average salary for the first year
Possibility of earning over $100,000 in 2-3 years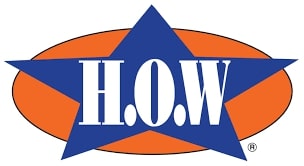 3. H.O. Wolding
H.O. Wolding claims to have small-town values as a company and has a significantly low turnover rate. If you have pre-approval and pay a small insurance fee, you can even have an immediate family member ride along with you.
Best for: Drivers with family
Benefits:
Health, dental and vision insurance
Short-term disability pay
Excellent home time
Tuition re
Employee assistance program (EAP)
401(K) plan
Disadvantages:
Applicants must live in H.O. Wolding specified recruitment areas
No more than one preventable accident in the past five years on their record.
Pay rate: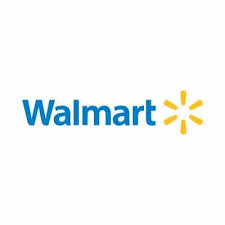 $40,000 – $100,000 per year
4. Walmart
With its own fleet of trucks and great benefits available, Walmart has built a successful place for truck drivers to work. With a great list of benefits, drivers have a job that pays well and keeps them safe and healthy.
Best for: Insurance coverage
Benefits:
Health, dental and vision insurance
Life insurance
Retirement plan
Start earning PTO (paid time off) quickly! Up to 21 days in your first year.
401K
Quarterly Safe Driving Bonuses
Consecutive days off work
Disadvantages:
Your days off will likely vary and not always land on weekends.
Pay rate: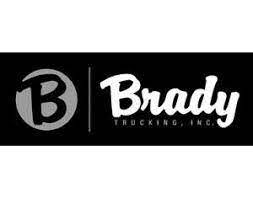 Over $80,000 per year average
5. Brady Trucking Inc.
Brady Trucking Inc. offers multiple types of driving opportunities such as drop-deck, flatbed, hazmat, dry-bulk, and more. In some locations, there are rider programs available, but at every Brady terminal, you will find laundry services, showers, a kitchenette, and even a driver's lounge.
Best for: Driver accommodations
Benefits:
Sign-on bonus
Medical, dental, and vision insurance
Life insurance
401K and Company Match
They offer mentorship $2000 Driver Referral Bonuses for every driver you refer.
Disadvantages:
Most positions require 3 weeks on and 1 week off.
1-year experience driving tractor-trailers preferred
Pay rate:
How far will you go?
If you want to be a truck driver, you need to determine just what you want and what you are willing to take. There are plenty of companies that will work with you to give you the best possible experience. Not every option out there will be for you, but you can find the perfect fit with just a little research.
Get on the road faster with an efficient and compliant ELD courtesy of KeepTruckin. For a limited time, you can qualify for a free ELD, dashcam, and asset gateway hardware.