Although truck driving does not require a college degree, you will need to attend a truck driving school or a CDL training program before becoming a truck driver. The demand for truck drivers is increasing, and most trucking companies are willing to sponsor you through the requisite training to get you behind the freight wheels.
In this article, you'll learn if truck driving is indeed the best path for you as well as what you need to get signed up. We've also included insight into some of the best trucking companies that train so you can make more profound decisions in your career path.
What Makes Truck Driving A Desirable Career Choice?
Are you an adventure-seeker? Does the very thought of working behind closed doors leave you feeling boxed and choked? Then you sound like you could use the excitement of plying open roads and the exciting scenery of different locales as you drive past. Here are some factors to consider first.
Good pay
For a job that does not require a college degree, truck drivers make a decent amount of money with great benefits. Entry-level drivers can make an average of $45,000 per annum. This figure can rise to a whopping $80,000 depending on years of experience, location, and the type of truck you drive.
The industry is not only competitive but also lacks sufficient drivers. This increase in demand makes it even more lucrative as most companies now give health and dental benefits, amongst others.
Flexible working hours
As a truck driver, you can always plan and structure your activities across your wide range of schedules. You're not always on the road, and when you are, you can choose to stick to traditional routines or pick another that works for you.
Adventurous Travelling
If traveling is a hobby and you love to meet new people, truck driving could be a way to make that work. Some truck drivers make trans-state or cross-country trips. This increases your exposure and travel experience.
What Requirements Do You Need To Become A Truck Driver?
You may not need a college degree, but you need some training to become a truck driver.
Higher Degree or GED: Most companies would require some level of basic education to hire truck drivers
Standard Drivers License: It's only reasonable that you can drive a regular car before you try to pull up a freight. The standard license gives you insight into basic safety protocols on the road.
CDL Training Academy: This is where you learn how to drive a truck. Some companies sponsor a paid CDL training, and you pay back after you start work. The training equips you with the skill and knowledge of truck driving.
CDL: This is the license you get when you have been certified as a truck driver. There are three CDL classes, and each of these classes or categories determines what type of truck you are permitted to drive.
What Trucking Companies Will Pay for CDL Training
Most companies do not mind employing drivers with no experience. Inexperienced drivers will benefit from the company-sponsored CDL training. The training costs between $1000 to $3000, and companies can sponsor their recruits and put them to work afterward. Below, we list some of the top trucking companies that offer company-sponsored CDL training.
1. CRST 

CRST is a privately owned expediting trucking company founded in 1955 by Herald and Miriam Smith. They provide an array of logistics and transportation solutions across the US, Canada, and Mexico. CRST prides itself on having the newest equipment, each never older than 18 months.
Best For:
Standard 53' Van – solo, team, local
Temp control / reefer
Flatbed, standard, or specialized
Drayage
Sprinter/ cargo van
Power only
Intermodal
Benefits:
Company-sponsored CDL
24 hours driving support
New equipment
Weekly hometime options available
Paid vacations
Competitive 401k retirement match plan
Affordable medical coverage, dental, and free life insurance
Paid layover and detention
99% no-touch, 80% drop-and-hook freight
Ownership world-class lease purchase program
Opportunities for career growth
Disadvantages:
Could improve on their equipment maintenance
Comparatively lesser pay
Starting pay:
Drivers start off at $.22 per mile plus, depending on experience 
2. Swift Transportation

Founded in 1966, Swift transportation is the largest truckload company in North America. It has 14,000 trucks and extends its operation to Mexico. It offers over-the-road, dedicated, flatbed, intermodal, logistics, and warehousing services.
Best For:
Drivers of dry van, refrigerated, flatbed, heavy-haul, dedicated, and intermodal.
Benefits:
Company-sponsored CDL that allows you to earn while learning
Medical and dental plan
Prescription drug and vision plan
401(k)
Employee stock purchase program
Supplement benefits such as group accident coverage, critical illness, disability, and life insurance.
Disadvantages:
Long graveyard shifts
No advanced training
Starting pay:
The average yearly salary is $61k to $71k.
Drivers get a $100 weekly productivity bonus
New trainees earn $675 weekly.
3. US Xpress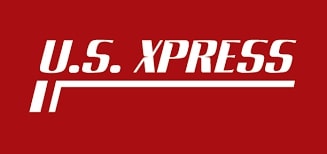 Founded in 1968 by Max Fuller and Patrick Quinn, US Xpress is the nation's 3rd largest private trucking company. It provides services across the U.S and North America. With a fleet of 8,000 trucks and 22,000 trailers, U.S Xpress serves dedicated and team drivers, OTRs, Military, lease, and owner-operators 
Best For:
Dry van
Refrigerated
Car hauler
Intermodal
Benefits:
$200 per month tuition assistance with deducted payroll
Paid time off
Stock options
Layover pay
Detention, pretension, and per diem pay
Driver referral bonus
Low premium rates on general health insurance
Low premium rates on dental and vision insurance
$10,000 life insurance policy provided by the company
401k
Direct deposit
Favorable pet policy
Disadvantages:
Minimum employment entry requirement is a Class A CDL
Short duration for CDL program (3 days for inexperienced drivers and 2 days for those with truck driving experience
Improvement with home time
Starting pay:
82 cents per mile
22 cents per mile monthly mileage bonus,
5 cents per mile bonus when drivers are on the road for more than 45 days in a row.
4. Knight Transportation

Founded by the Knight family in 1990 with the help of Mercedes Benz, Knight transportation port service covers every marine terminal and rail depot in the US. They currently have 25 terminals and 4,000 trucks. They offer dry van, temperature-controlled, dedicated, port services, logistics, expedited, intermodal, and flatbed services.
Best For:
Benefits:
Six weeks CDL training
OTR training
Medical, dental, vision plans
401k
Dry-van and dedicated drivers get more home time and flexible hours.
Refrigerator truck drivers get life insurance
Free preventative care for port trucking drivers
Pet policy program
$150 referral bonus for an inexperienced driver and a $1000 bonus for an experienced driver
Disadvantages:
Pay isn't as competitive as others
Insufficient home time
Starting pay:
$0.05 mile per month bonus for Dry-van and dedicated drivers
5. PGT Trucking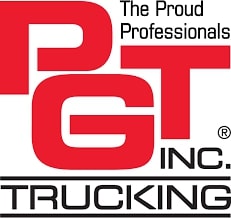 This U.S based company was founded in 1981 by Patrick A. Gallagher with one tractor and two workers. It renders services throughout the US, Canada, and Mexico and actively has 972 trucks and over 1500 trailers. PGT Trucking runs a regional business, giving most drivers a chance to be home on weekends. 
Best For:
Benefits:
Only basic driving experience required
Offers free medical, dental, and vision insurance plans
Promotions
Quarterly bonuses
Referral bonuses
Life insurance plan
Flexible work schedule
Overtime pay
Paid time off
401(k) 100% match up to 5% of gross pay
Long term disability Insurance
Great home time options
Disadvantages:
Relatively low salary
Does not offer tuition reimbursement
Starting pay:
Pay is based on locality, and skills are determined by geography
Up to $30/hour
Ready to get started? What now?
Once you've concluded that a career in the trucking industry is one you want to take, it's essential to research to find out the companies whose values can take you to your own goals.
Sign up for the daily FreightWaves e-newsletter to get up-to-date information about trucking, the latest technology, and trends impacting the freight industry.