Transportation companies might use standard pickup trucks to provide customers with expedited deliveries. In those cases, they don't necessarily need CDL coverage because pickup trucks don't require a CDL license in order to be in operation. 
However, CDLs aside, these vehicles still require a special kind of commercial auto insurance, which is known as non-CDL hotshot insurance. If you're planning to provide expedited deliveries via pickup trucks or other standard vehicles, talk to your insurance agent about hotshot insurance policies from the following non-CDL providers.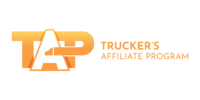 Featured
TAP & Cornerstone Insurance, is a one-stop-shop with access to multiple insurance markets to provide the best pricing and service available in the trucking industry. To receive a free quote, click the button below!
Quicklook: Best Non-CDL Hotshot Insurance
5 Best Non-CDL Hotshot Insurance Options
Finding the best hotshot trucking insurance helps you avoid liability for all aspects of your transportation business at an affordable price. Here's a look at the best companies that provide hotshot coverage alongside other trucking policies.
Progressive Insurance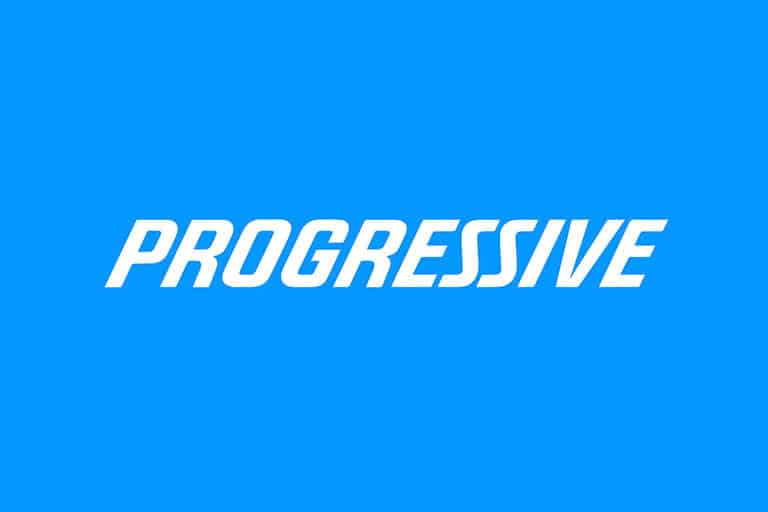 Progressive Insurance is well known for its auto insurance policies. While you might not automatically think of the company for commercial insurance purposes, Progressive's expertise extends beyond personal policies. Progressive provides all the trucking insurance you could possibly need to protect your business.
Website: www.progressivecommercial.com/lp/hotshot-truck-insurance
Coverage Options:
Utility trailer
Horse trailer
Gooseneck or medium-duty trailer
Special Features:
Build out the insurance needed to cover your entire business
Fast, easy quote process
Customized based on your unique needs
Well-known insurance company for all types of vehicle coverage
50-year history as an insurance provider
Hummel Insurance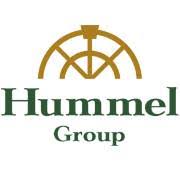 Hummel Insurance is well-known for its expertise in the trucking industry. Whether you're seeking bobtail insurance or non-CDL hotshot coverage, you'll find what you need when working with this insurance agency. The company is based in Ohio, but it offers services to 48 states.
Website: www.hummelgrp.com
Coverage Options: Hummel Insurance offers a team of independent agents who will work with you to pull quotes from many large trucking insurance companies and help you find the best rates. You'll discuss your coverage needs with an agent and they'll introduce you to companies that can offer services that will meet your needs at a rate that will work for your business according to your company's size. 
Special Features:
Independent agent serving 48 states
Quotes multiple insurance companies to help you find the best rates
Combines your various insurance policies under one convenient agent to give you a single point of contact for all types of insurance
Long-term relationship to help you quote your insurance annually or every few years to keep competitive rates
Colonial Insurance Services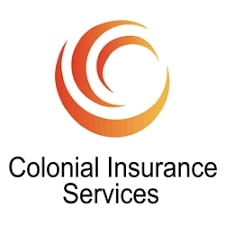 Colonial Insurance Services focuses on the trucking industry and has unique insights and experience working with these companies. Whether you're managing a fleet or you're an owner-operator managing your solo business, you'll find the coverage options you need to protect yourself from liability even when providing expedited deliveries.
Website: https://www.colonialtruckinginsurance.com/hot-shot-insurance/
Coverage Options:
Comprehensive
Collision
Coverage for goods while loading and unloading them
Downtime coverage of up to $100 per day for up to 30 days in the event that your truck is damaged in a covered accident
Earned income coverage in case you cannot deliver a load due to a covered cargo loss
Equipment, including ramps, binders, chains and tarps
Family emergency expenses of up to $2,500 if you suffer injury away from home
Loan or lease gap coverage to pay off the amount you owe on a vehicle if it is more than how much the vehicle is worth at the time of an accident
Loss mitigation/sue and labor coverage to prevent further costs when cargo gets damaged
Medical payments if you suffer an injury while operating the truck
Pollution coverage in case of a discharge of pollutants when in transportation, loading or unloading
Reasonable debris removal expenses in case of a covered accident
Towing and storage of damaged equipment
Special Features:
Combined deductibles to pay one fee for all insurance needs
Industry expert
Known for providing outstanding coverage for trucking businesses
Family-owned insurance company
Simple, clear policy language from a helpful team
biBERK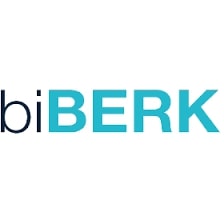 biBerk is a Berkshire Hathaway Company focused on commercial insurance coverage. With a 4.9 out of 5-star rating, the company aims to make commercial insurance simple to purchase online. The company's mission is straightforward and simple insurance so that it's a transaction like purchasing anything else online.
Website: biBerk
Coverage Options:
Bodily injury
Property damage
Medical payments
Uninsured motorist coverage
Cargo coverage for non-CDL hotshot trucking
Special Features:
A+ accreditation from the Better Business Bureau
Insurance company focused on commercial needs
Download your certificate of insurance anytime, anywhere
File claims online for speed and ease of use
Rev Insurance
Rev Insurance is a division of Valaris Insurance Group focused on the trucking industry. Rev knows the unique challenges that the transportation industry faces and helps limit those challenges with outstanding insurance coverage. Regardless of the various types of transportation services you provide, Rev has insurance solutions to protect those activities.
Website: www.revinsurance.com/hotshot-coverage
Coverage Options:
Agriculture load
Bodily injury insurance
Cargo insurance
Coverage for damages
Freight
Fruit or vegetable load
Gooseneck trailer
Horse trailer
Liability coverage
Medical insurance
Medium duty trailer
Property damage
Utility trailer
Special Features:
Low rates
Dedicated insurance company for the trucking industry
Fast, easy way to get your insurance certificate
Allows you to work with shippers who require that you have a certificate
Resources to help you start your trucking business
Non-CDL Hotshot Insurance vs CDL Hotshot Insurance
Non-CDL hotshot insurance is designed for companies that use smaller trucks to complete expedited deliveries. These trucks do not require that drivers have a CDL license to operate them.
However, some companies also offer CDL hotshot deliveries in which they use Class 8 OTR drivers. In this case, you'll need different insurance given the different risk class that the larger truck places you under.
Insurance companies make the distinction between CDL hotshot driving and non-CDL because of the difference in how much you're likely transporting and how risky they view your business.
Non-CDL Hotshot Trucking and Insurance Considerations
Before deciding on what insurance companies to get quotes from for your hotshot insurance needs, learn more about these important considerations.
Price
How much does non-CDL hotshot insurance cost? It will vary based on the coverage options you choose, how far you plan to travel, the trucks you'll be using to transport the goods, etc.
Policies are generally anywhere from $7,000 to $12,000 per year, with an average of $10,000. Get several quotes before purchasing a policy to ensure you're getting a fair price based on your business needs.
Distance
The less distance your deliveries require, the less you'll pay for your hotshot insurance. More time behind the wheel means more chances for you to be in an accident from the insurance company's point of view.
DOT Requirements and Regulations
DOT requirements state that to be considered a non-CDL business, your vehicle and cargo must be 26,000 pounds or less. That might sound like a large weight capacity, but when you consider the average weight of a truck and trailer, it doesn't leave you tons of cargo capacity. Even if you're operating a smaller track than a tractor-trailer, you might become classified as needing a CDL license if you're hauling heavy cargo.
State Lines
You'll need to register your business and vehicles within every state that you drive or operate in. The less you cross state lines, the easier managing your business will be and the less expensive your insurance rates are.
Competition
Non-CDL hotshot trucking is far more competitive than CDL trucking work because it's easier to get into and has fewer regulations. Make sure you know and understand the competitive landscape in your area before investing in a hotshot business. Getting established and having shippers trust you with their goods might be harder than you might think.
Pros of Non-CDL Hotshot Trucking
Easier to get into than CDL trucking due to the lower cost of entry and training
Simpler management of regulatory requirements than a CDL business
Ample business opportunities to transport goods from warehouses to final destinations
Lower business expenses due to less expensive vehicle repairs and better gas mileage
Cons of Non-CDL Hotshot Trucking
Highly competitive marketplace to get established in
Limiting as to which jobs you can take on due to capacity limits or size constraints
Constant need for prospecting and setting up jobs
Livelihood is tied to short, quick trips
Protect Your Non-CDL Trucking Business
Standard commercial auto policies are not enough coverage for trucking companies that haul goods for customers. So even though you aren't operating a tractor-trailer, you still need special insurance to protect yourself from serious financial impacts in case of cargo damage.
That's what non-CDL hotshot insurance policies provide. Plus, you'll likely need to furnish a certificate of insurance to earn business with shippers near you.
FAQ
What Insurance is Needed for Hot Shot Trucking Insurance?
To start your hot shot trucking business, you'll need liability coverage for physical injuries and property damage as well as cargo insurance.
Can Hotshot Drivers Sleep in Their Trucks?
Standard four-door trucks do not have an area that qualifies as a place to sleep. Therefore, unless you add a DOT-legal berth to your truck, you cannot sleep in it under FMCSA guidelines.
Can Hot Shot Drivers Team Drive?
In order to team drive for hotshot deliveries, you would need to have a truck with a DOT-legal sleeping area. Otherwise, both people inside the vehicle will be considered to be on the clock the entire time while they're inside the vehicle.