Hot shot loads for pickup trucks are a way for truck owners to earn extra income, try out trucking, or build businesses as owner-operators. The initial investment is significantly less than long-haul trucking, and the hours are more forgiving.
Hot shot drivers will be home most evenings and can set their own holidays and weekends. Here you'll find the pros and cons of hotshot trucking as well as some of the best hot shot load boards to start driving and earning today.

Featured
One load board. Unlimited opportunities! Truckstop Load Board Pro gives you freedom, flexibility, and control to run your business your way.
Quicklook: 7 Hot Shot Load Boards For Pick Up Trucks
Trucker Path
Truckstop.com
Trulos
Freight Finder
123LOADBOARD
GoShare
Free Freight Search
7 Hot Shot Load Board Options For Pickup Trucks
If you're ready to try driving hotshot loads, here are seven exceptional load boards to start picking up loads.
Trucker Path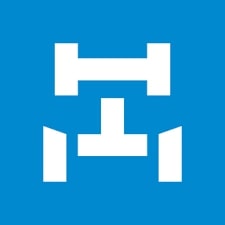 Trucker's Path is a free load board with 150,000+ daily loads. They offer a top smartphone app for drivers and carriers. Search by weight, load, route, and also check credit scores of brokers. Vans, reefers, flatbed trucks, and other trucks are listed on Trucker's Path. Pickup truck drivers can search for LTL or hotshot loads to find loads.
Truckstop Load Board

Truckstop's load board was one of the first internet load boards. They offer many high-end features, including real-time updates. Basic services start at $39. Advanced services are $125 per month. 
There are over 200,000 loads listed in the Truckstop network including vans, reefers, flatbed trucks, and other trucks. Pickup drivers can search by load type, selecting LTL, other or hotshot.
Trulos

Trulos is a free load board with premium features. including fast searches, route finders, and freight estimates. The platform also lets drivers work directly with shippers.
All load types are listed, including reefers, vans, flat, step-deck, and LTL. With a dedicated LTL board and regional search features, drivers can find more hotshot loads.
Freight Finder

Freight finder is an exceptional free resource and free load board to find hot shot loads for pickup trucks. They have an extensive industry directory for networking opportunities. Freight Finder partners with DAT Express, DAT Power, and TruckersEdge to provide some of the best load boards in the industry.
They offer more than 15 types of vehicle and load searches. Drivers can select hotshot loads, origin, and destination cities to find dedicated loads.
123 Load Board

123Loadboard has a large network of loads. There are over 53 million loads listed annually. With extensive features giving greater insight into costs with each load, you can search for hotshot loads with the cost criteria that works best for you. Also, 123Loadboard offers a free 10-day trial. After that subscription costs range from $35 to $55 per month.
GoShare

GoShare is an app available on Apple and Android dedicated to last mile freight delivery and hotshot loads. The app connects truck and van owners with last minute deliveries.
Hotshot drivers can search for LTL, movers on demand, middle mile on demand, or last mile on demand loads. Drivers will need to apply to join the delivery team. No costs are stated. GoShare currently operates in 37 major metro areas and more than 1,700 cities across the US.
Free Freight Search

As the name implies, Free Freight search is a free load board. There are also higher cost subscription services with premium features that range from $360 to $1,788. This website requires registration to see loads even for the free service.
They currently have over 132,000 registered members. Free Freight is a more basic service than the other options listed here, but can be a valuable additional free service for hotshot drivers searching for local hotshot loads.
What Is a Hot Shot Load?
Hot shot loads are loads that must be delivered quickly. These loads are typically small enough to fit in a box truck, pickup truck, or gooseneck trailer.
Companies that require loads to be moved to different locations frequently use hotshot loads. Common niches within hotshot loads include pipeline hauler, RV hauling, livestock hauling, and construction hauler.
How Do Hot Shot Loads For Pickup Trucks Work?
Private truck owners can work as owner operators with pickup truck hotshot loads. You can find loads on load boards as a part-time career or full-time profession.
As these truck loads are time sensitive, the time between claiming the load and delivery can be one to three days. Hot shot trucking jobs are readily available. With so many load boards with dedicated searches, it is easier than ever to find hot shot jobs near you.
Advantages of Hot Shot Trucking
Drivers can be self-employed
Flexible work hours
Be home most evenings
Set your own schedule, including holidays
Can be a profitable career
Upwards of over $100,000 per year
Disadvantages of Hot Shot Trucking
Unstable work opportunities. New drivers will have to pursue regular work.
Pressure to bear all the costs.
Drivers can also feel pressure to build a steady client base.
Find Hot Shot Loads Today
With the load boards here, you can start driving hot shot loads from today. Collectively, these load boards have thousands of daily loads available, making it easier than ever to find hot shot loads for pickup trucks.
For truck owners, hot shot loads can be a way to earn extra income, connect to people in new industries, and a low cost way to try a new career. It can also be a profitable way to build a full time career. If you're excited about flexible hours, setting your own holidays, and hustling to build regular clients, becoming a hot shot driver could be for you!
FAQ
Can You Hotshot With a Pickup Truck?
Yes, you can carry hotshot loads with a pickup truck. The most common hot shot trucking pickup trucks are medium-duty pickup trucks.
What Do the Average Hot Shot Loads Pay?
Average hotshot loads pay $1.50 per mile. Especially urgent jobs may pay up to $2 per mile.
What Size Truck Is Best for Hotshot Trucking?
Medium-sized trucks around one ton are the most common useful trucks for hot shot trucking. Some consumers recommend the Dodge Ram 3500 as one of the best hotshot trucks.