If you have a pickup truck and you want to add another income stream to your life, you might want to look for hot shot loads that you can haul via load boards. In case you are unfamiliar with load boards, they are online platforms that connect freight with carriers who are willing to transport the loads.
Hot shot loads for pickup trucks tend to be smaller and more time-sensitive loads. For those of you who are interested in how you can get hot shot loads for pickup trucks, keep reading to learn about seven hot shot load board platforms that are easy to use when looking for paying hotshot loads.

Featured
One load board. Unlimited opportunities! Truckstop Load Board Pro gives you freedom, flexibility, and control to run your business your way.
Quicklook: 7 Hot Shot Load Boards For Pickup Trucks
Best For Different Load Types: Trucker Path
Best For Premium Services: Truckstop
Best For No Sign-Up Searching: Trulos
Best For Longest Running Freight Matching Service: Freight Finder
Best For Integrated Tools: 123Loadboard
Best For Mobile Platform: GoShare
Best For Registered Searching: Free Freight Search
The Top 7 Hot Shot Load Board Options For Pickup Trucks
Hotshot load drivers tend to always be on the lookout for available opportunities. If you want to try hot shot trucking, take a look at the following seven load boards that can give you the chance to start picking up loads on your own.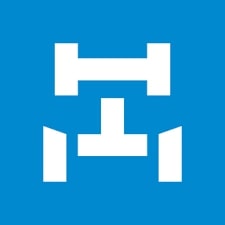 Trucker Path
Best For Different Load Types
Trucker's Path is a load board that offers truckers free, unlimited access to over 150,000 loads on a daily basis. The platform has a mobile app that is available for IOS and Android users alike.
Truckers can refine their search results with the app, which allows you to specify the weight, load, route and credit scores of brokers. The load board also offers other types of loads in addition to hot shot loads.
Truckers need to subscribe to the trucker path load board before they can access live load updates, live load alerts and the visibility of bids. Trucker path membership plans are affordable, seeing as they start at $16.67 per month.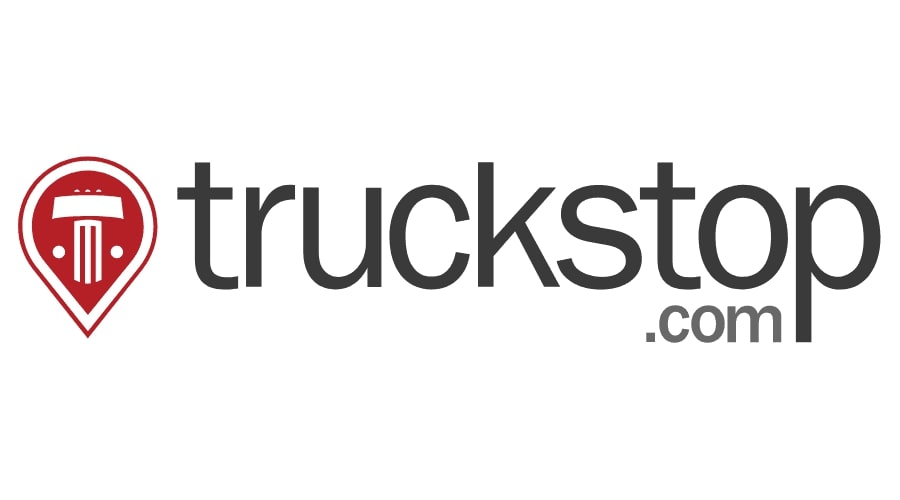 Truckstop
Best For Premium Services
The Truckstop load board was one of the first online load boards. This load board has a significant network of brokers who post hotshot loads on the platform directly.
You can look to Truckstop for help when it comes to negotiating rates, reporting IFTA information and monitoring partners. Truckstop provides premium services as well, like real-time updates, rate analytics and decision-making tools.
The cost of a Truckstop trucker's membership starts at $39 per month. Advanced services cost $125 per month. Pick-up drivers can refine their searches based on load types, ranging from LTLs to hotshot loads and other load type options.

Trulos
Best For No Sign-Up Searching
Trulos is a free load board that offers an all-in-one service, which is specifically designed for owner-operators. The platform's premium features include fast searches, route finders and freight estimations.
Members of the Trulos load board have easy access, the ability to book hotshot loads and the option to communicate directly with shippers. Drivers can find more hotshot loads with the help of Trulo's specialized LTL board and regional search tools.

Freight Finder
Best For Longest Running Freight Matching Service
A great free load board to find hot shot loads for pickup trucks is Freight Finder. Drivers do not need to register or log in to search for freight on Freight Finder because this load board only offers load listing.
Drivers are responsible for contacting the businesses that list the cargo they want to haul. There are more than 15 different vehicle and load search options available to drivers on Freight Finder. Drivers can find specialized loads by choosing hotshot loads, their preferred origin and the destination cities.

123Loadboard
Best For Integrated Tools
123Loadboard has an extensive network of brokers who post loads that need to be transported. The platform has a wide range of features, including broker credit checks, information on posted loads and other details that provide more clarity on the expenses that are associated with each individual load.
123Loadboard offers a free 10-day trial. Drivers must subscribe to access the platform on a continual basis once the free trial period has ended. The monthly subscription charge is between $35 and $55. The site is also packed with integrated tools, like multi-haul planning software.

GoShare
Best For Mobile Platform
Drivers can interact with people and companies alike that post cargo by using the GoShare app, which is available on Apple and Android devices. Hotshot pick-up drivers can find LTL, movers-on-demand, middle-mile-on-demand and final-mile-on-demand loads via GoShare.
Drivers must apply to be a member of the GOShare delivery and moving crew. GoShare drivers are independent contractors with GoShare and can accept or reject hot shot jobs.

Free Freight Search
Best For Registered Searching
As the name implies, Free Freight Search is a free and easy-to-use load board. Free Freight Search does require you to register before viewing available load listings, even if you are opting for the free service. Over 135,000 truckers and brokers have registered on the Free Freight Search website in order to use the site's limitless and free search feature.
The membership packages with premium features are quite expensive. They range from $360 and $1,788. Free Freight Search is also a valuable, additional service for hotshot drivers who are searching for nearby hotshot freights. With the free alert feature, you can be notified when a new load that meets your preferences is added.
What Is a Hot Shot Load?
Hot shot loads are loads that must be delivered quickly. Many loads are LTL, which means less than load, referring to loads that won't fill up an entire container. These loads are typically small enough to fit inside of a box truck, pickup truck or gooseneck trailer.
Companies typically use hotshot trucking services to move cargo between locations. Common niches within hotshot loads include pipeline hauling, RV hauling, livestock hauling and construction hauling.
How Do Hot Shot Loads For Pickup Trucks Work?
Private pick-up truck owners looking to get started with hotshot trucking can discover cargo to haul, whether that's for a side job or a full-time job via the load board platforms. Owner-operators may also work on a contract basis with companies or agreements with businesses that frequently need hotshot trucking services.
The standards for hotshot hauling services will differ. Some hot shot trucking jobs require you to travel between states, while others must be delivered on or before a specific time, though the distance is shorter. Finding hot shot truck loads nearby that you can haul is easy due to the abundance of load boards, especially with the help of specific searches and load listings.
Advantages of Hot Shot Trucking
Hot shot trucking offers the ability to become a contractor who also experiences many benefits. Here are some of the advantages of hot shot trucking:
Opportunity to be self-employed
Flexible work hours
Ability to be home most evenings
Allows you to set your own schedule, including holidays
Can be a profitable career
Income upwards of over $100,000 per year
Disadvantages of Hot Shot Trucking
Like any contract work, hot shot trucking also comes with disadvantages. Consider the following disadvantages of hot shot trucking before you turn it into your next career move:
Unstable work opportunities
Potential need to pursue regular work
Pressure to bear all the costs
Pressure to build a steady client base
Find Hotshot Loads Quickly and Easily
Hotshot load boards are one of the best ways to source freight that is available for you to haul. The best load boards have several brokers that constantly supply hotshot loads.
Not all load boards are free, but they can be worth the subscription fee if you know how to use them. Register for one of the top seven hotshot load boards for pick-up trucks to access the best-paying hotshot freight for you.
FAQ
Can You Hotshot With a Pickup Truck?
Yes. Typically, medium-class trucks, like super-duty pick-up trucks, are used to haul hot shot loads.
What Do the Average Hot Shot Loads Pay?
Hotshot load pay rates range from $1.50 to $2.00 per mile.  
What Size Truck Is Best for Hotshot Trucking?
Medium-duty to one-ton trucks that fall under Class 3, Class 4 or Class 5 are the optimal size for hotshot trucking.