Much like private citizens who are driving their personally-owned vehicles (POVs), freight carriers must obtain and maintain adequate insurance coverage in order to operate on public roadways. However, commercial trucking insurance is more heavily regulated than standard car insurance.
While there are multiple entities that regulate commercial coverage, chief among them is the Federal Motor Carrier Safety Administration (FMCSA). This entity is responsible for performing FMCSA safety audits, setting coverage limits for carriers, and enforcing various motor carrier safety regulations.
The FMCSA is particularly strict on new carriers. In fact, new carriers will encounter higher minimum coverage limits. They also have to complete several review processes before they are granted permanent operating authority.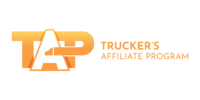 Featured
TAP & Cornerstone Insurance, is a one-stop-shop with access to multiple insurance markets to provide the best pricing and service available in the trucking industry. To receive a free quote, click the button below!
Why Are New Carriers Treated Differently?
You may be wondering why the FMCSA and other governing bodies treat new carriers so much differently than established freight companies. The answer is simple. It's because new carriers have not proven themselves yet.
Think of a new carrier as a 16-year-old driver who has just earned their license and purchased their first car. These inexperienced drivers are subjected to much higher insurance premiums, even if their parents have spotless driving records.
The FMCSA takes a similar stance when it comes to new carriers. They strictly vet each carrier and require every carrier to hold a valid, high-limit insurance policy until the company they work for demonstrates that they are safe and responsible.
Special Insurance Regulations for New Carriers
The FMCSA requires all new carriers to obtain commercial trucking insurance and demonstrate proof of said coverage before they will issue authorities for the company to operate. The exact coverage threshold will vary depending on the size of the vehicles being used, the state that the carrier is based out of, and the type of cargo being hauled.
For instance, a freight carrier operating vehicles that weigh more than 10,000 pounds will need to obtain per-incident coverage between $750,000 and $5,000,000. Plus, new carriers will almost always have to obtain coverage that is on the higher end of the spectrum, especially if they are hauling hazardous freight.
New Carriers Under the 18-Month Monitoring Period
In addition to obtaining commercial trucking insurance, all new carriers must complete an 18-month FMCSA compliance monitoring period.
During this time, the carrier must demonstrate that they are capable of operating safely while also maintaining compliance with all FMCSA guidelines. This 18-month monitoring period is explained in greater detail below.
FMCSA New Entrant Safety Audit Checklist
In order to adhere to FMCSA compliance mandates, new carriers must do the following during the 18-month review period:
Operate safely
Maintain current records
Conduct periodic inspections and perform requisite maintenance on all CMVs
Pass an FMCSA safety audit within 12 months of beginning operations
Establish and maintain a drug and alcohol testing program
If a carrier does not adhere to the guidelines on this FMCSA new entrant safety audit checklist, they will fail the safety audit.
What Will the FMCSA Review During This Time?
Within the first 12 months of operations, new carriers must schedule and partake in an FMCSA safety audit. During the audit, the FMCSA will carefully review a motor carrier's records in order to verify that they have established basic safety protocols.
The FMCSA may also perform roadside inspections and examine the carrier's day-to-day operations throughout the 18-month review period.
Is Anyone Exempt from the New Regulations?
No, all new motor carriers operating within the United States must adhere to FMCSA regulations. This includes successfully completing the entire 18-month review period. Failing to do so will result in a revocation of USDOT registration.
Who Is Involved in the Safety and Compliance Reviews?
The FMCSA is the primary entity that governs safety and compliance reviews. The motor carrier and its staff will also participate in the safety and compliance review process. Each FMCSA safety audit is performed by a U.S. federal safety investigator or a state enforcement officer.
Where Are Safety Audits and Compliance Reviews Held?
Traditionally, safety audits and compliance reviews are held at the new carrier's place of business. However, the carrier can submit requisite documents electronically as long as they are authorized to do so by the FMCSA. In fact, electronic reviews have become more prevalent in recent years.
What Happens if a New Carrier Fails a Safety Audit?
If a new carrier fails its safety audit, the FMCSA will provide them with a detailed report that outlines each documented violation. They will also provide feedback that can be used to create a corrective action plan (CAP).
While the FMCSA will assist, the carrier is responsible for creating and implementing the CAP, which must be submitted to the FMCSA within a specified number of days. If the CAP successfully remedies all deficiencies, then the carrier will pass the secondary audit. If the CAP does not resolve documented issues or is not submitted on time, then they will lose their DOT registration.
Termination of the 18-Month Review Period
After passing the FMCSA safety audit, new carriers will be closely monitored for the remainder of the 18-month review period. Once this period has concluded, the carrier will receive permanent operating authority.
While the carrier will still be subject to FMCSA guidelines, they will be inspected and audited far less frequently. They may also be able to acquire more affordable commercial trucking insurance, as they are no longer operating under provisional authority.
Other Limitations When Starting Out
Each state has the ability to set additional limitations for new carriers. However, these supplemental guidelines vary greatly between jurisdictions. Therefore, it is vital that you discuss new carrier requirements with the entity that governs commercial carriers within your home state.
Talk To an Insurance Provider For More Details Today
As you can see, there are many stringent regulations that can impact a new carrier's ability to obtain commercial trucking insurance. The FMCSA safety audit, the one-month review period, and the guidelines that vary from one state to the next can make the entire process seem overwhelming. That is why we recommend connecting with an insurance provider that specializes in commercial trucking insurance.