Shippers can eliminate the middleman and post loads directly to a shipper load board instead of working with a broker. With so many outstanding digital tools out there, shippers can choose how to handle their business.
However, as load boards have proliferated the internet, it's tough to know which ones are best for shippers. Get the list of the best technology for shipper load boards.

Featured
One load board. Unlimited opportunities! Truckstop Load Board Pro gives you freedom, flexibility, and control to run your business your way.
Quicklook: Best Direct Shipper Load Board
5 Best Direct Shipper Load Board Options
If you have long-term contracts with carriers for traditional loads that you work with on a regular schedule, you might just need one-off transportation from time to time. Using a shipper load board can aid you in accomplishing your needs within your budget and as needed without the requirement of a broker. Let's take a look at the top load boards for shippers.

123Loadboard
123Loadboard is an excellent option for shippers and brokers alike. The platform provides a place to interact with more than 100,000 carriers and owner-operators while providing the tools necessary to understand where your load is located with the help of GPS tracking. With transportation management software integration, you can save time while fulfilling your transportation needs.
Best For: TMS Integration
Special Features:
Integrates with transportation management software (TMS)
Free for shippers and brokers
View live GPS location of trucks hauling your goods
Free software for faster, easier load posts
Benefits:
Pairs more than 150,000 shippers/brokers and truck drivers daily
100,000 carriers and owner-operators available
Faster, easier load board postings based no TMS data
Easy payment options and communication with driver
Disadvantages:
PC app not as good as mobile apps
Lower rates than same offers on other platforms for similar jobs
Pricing: Free for shippers and brokers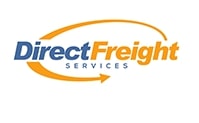 Direct Freight
Direct Freight offers an outstanding truck load board to help you post your freight requirements and get quotes from truck drivers willing to complete the work. You can filter and review those quotes and select the truck driver that is best for you.
Best For: Easy-To-Use Shipper Load Board
Special Features:
Credit check orders to make truckers more confident in working with you
Option to review where your load is based on driver information
Ability to review booked and pending loads
Option to subscribe for text alerts
Ability to review a carrier's FMCSA documents
Benefits:
Clear, effective communication included
Secure document sharing for trustworthy interactions
Reviewing bids to find the most competitive options based on requirements
Mobile app for ease of on-the-go management
Disadvantages:
Only available in English
Training and onboarding via self-service videos
Removing brokers results in having to evaluate drivers alone
Doesn't require dimensional shipping information
Can be challenging for carriers to provide quotes
Pricing: $34.99 per month

NextLOAD
NextLOAD offers an outstanding free load board option for shippers and truckers alike. Established in 2014, the load board aimed to provide a free place for everyone to interact to power the transportation industry and has remained that way since. You can create an account and post your load in minutes.
Best For: Free Load Board
Special Features:
Free load board
Apps for Apple, Android and desktop computers
Notifications when you get a quote for a load
Benefits:
Most cost-effective option for infrequent loads
Real-time refresh to power your transportation needs quickly
Ease of use
Part of Apex, a trusted company in the industry
Disadvantages:
Ineffective and unclear communication
Difficulty finding unique trucks
Extremely active load board
Pricing: Free

Cargo Bot
Cargo Bot uses advanced artificial intelligence to pair your load with a fitting carrier for speed and accuracy. The platform is free and easy to use while also providing real-time freight tracking resources to manage your shipments even once you've selected a carrier.
Best For: Real-Time Freight Tracking
Special Features:
Automated pairings between carriers and shippers
Real-time GPS tracking
No cost to shippers as carrier pays a small fee on every booked load
Apple, Android and desktop apps are available
Benefits:
Diverse freight options, including dry van, reefer, sprinter van and others
Document storage for ease of business management and reduction of paper use
Dedicated customer service associate with support available 24/7
Easy to stay updated on tools
Available resources on load board from Cargo Bot Academy Training
Disadvantages:
Only 10,000 carriers on the load board
Far smaller than what top competitors have
Complaints about challenging interface
Pricing: Free for shippers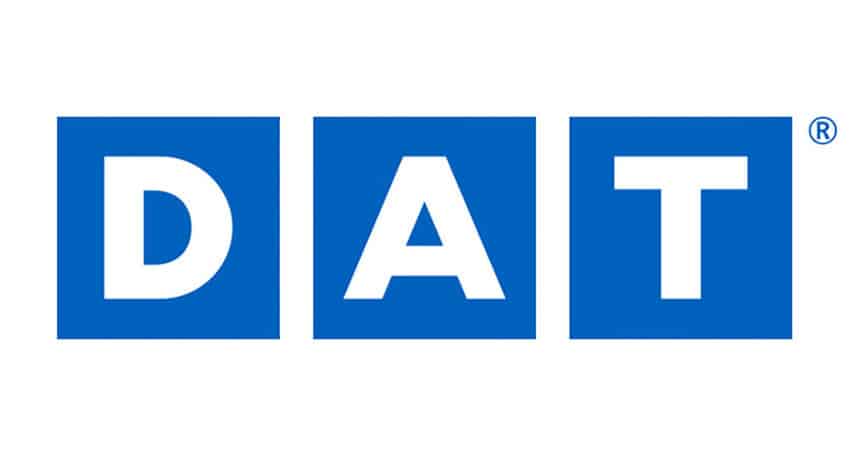 DAT
DAT is unique in that you can see what other shippers are paying for similar loads. This helps to ensure that you are paying a fair rate for the shipments you need based on the requirements. The DAT load board is one of the most respected on the market due to its large network of carriers.
Best For: Transparent Pricing Data
Special Features:
Ability to see average prices other shippers pay for the same service
Review in-depth carrier details
One of the largest networks of carriers
Benefits:
Find drivers quickly
Review budgets and manage spend
485,000 loads booked per day
Database of 1,300,000 trucks
Easy-to-use shipper load board
Disadvantages:
Finalizing payment for loads can be glitchy
Customer service isn't always the highest quality
Pricing: Starts at $139 per month
What Is a Direct Shipper Load Board?
A direct shipper load board has features and payment tiers designed to help shippers get the most out of the load board. The needs of shippers are a little different from the needs of brokers, which is important to keep in mind.
These web-based systems allow shippers to post freight requirements and review quotes from carriers that are both prepared and equipped to complete the work. The best load boards will walk shippers through the details of their loads.
Starting with the timeline for transportation and the size of the freight, load boards will provide shippers with various other details that will make sure ideal pairings are made between shippers and carriers.
Advantages of Direct Shipper Load Boards
Direct shipper load boards offer many advantages for your business. These advantages may include the following:
Discounted or free memberships for shippers
Tools to track shipment during transportation
Ease of understanding quality of carrier options
Simple payment tools
Clear, easy-to-complete forms
Information provided to carriers
Easy to get quotes from
Brokered vs Direct Shipper Freight
Truckers have their preferences between working with brokers or direct shippers. Brokers can help connect shippers and carriers by understanding each party's needs and pairing them up based on that.
Larger carriers tend to have an easier time creating direct shipper freight relationships than smaller operators or owner-operators. That's because smaller operations have more limitations in the work they can agree to in a contract. Owner-operators can only provide one load at a time.
Brokers can help keep a carrier full at all times due to the way they have relationships with multiple shippers and carriers at a time. Ultimately, it all depends on a driver's preferences when evaluating whether to work with a broker or a direct shipper.
Likewise, shippers can experience benefits from working with a broker in time savings and being able to devote human resources to other tasks. But loads will also cost more than they would with a direct shipper relationship with your carriers.
Post Loads and Find Carriers With Ease
While brokering your freight directly requires a deeper understanding of the industry and access to a load board that supports your needs, it can be easier for spot freight or one-off needs than working with a broker. Evaluate the above-listed shipper load boards to find the one that is best for your shipping company.
FAQ
Is There a Load Board for Shippers?
There are several load board for shipper options, including 123Loadboard, Direct Freight, NextLOAD, Cargo Bot and DAT.
Where Do I Find Direct Shipper Loads?
The easiest way to find direct shipper loads is to join a load board where direct shippers are active.
Can Freight Brokers Find Shippers on Load Boards?
Some load boards are designed for freight brokers, shippers and truck drivers. Others are designed specifically for freight brokers or shippers to meet their unique needs.
Sign up for a FreightWaves e-newsletter to stay informed of all news and trends impacting supply chain careers and operations.