Trucking is a competitive industry, and it's usually difficult for start-ups to find loads to transport. Many shippers have developed close relationships with their carriers, and as such, they don't want to entrust their livelihoods to anyone else, especially strangers.
Fortunately, newcomers can turn to trucker load boards when it's time to locate shipments and build rapport with shippers. This guide will provide useful information regarding the best load boards so that you can decide which ones might benefit your business the most.

Featured
One load board. Unlimited opportunities! Truckstop Load Board Pro gives you freedom, flexibility, and control to run your business your way.
Quicklook: Best Load Boards for Truckers
7 Best Load Boards for Truckers
Load boards help keep the economy moving by getting the products we need from point A to point B. Here are the boards that are frequently used by truckers looking for their next load.

Truckstop.com
If you want access to a large quantity of quality loads, this board is the one. It will make it possible for you to see new loads in real time. Truckstop will also let you compare up to ten loads at once so that you can choose the one that works for you. You can even use the app to negotiate directly with brokers. Select from one of the three pricing plans offered by Truckstop and watch your business grow.
Best For: Specialized Vehicles or Loads
Network Size: More than 600,000 load listings
Sort By State: Yes
Unlimited Search and Posting: Yes
Real-Time Notifications: Yes, included in the Pro Plan
Company Reviews: Yes
View Pay Cycles: Yes
Company Credit Score Visibility: No, but in-app credit features are available
Special Features:
Reputation of excellence
Will help you break into the industry
Large network
Benefits:
Search by load type or truck type
Highly rated
Fast payment
Market insights with Pro plan
Disadvantages:
Pricing is high for most advanced features
Less loads available than some competitors
Pricing:
Basic Plan:
Advanced Plan:

$125 per month
Broker credit
Days-to-pay feature

Pro Plan:

$149 per month
Real-time load boards
Route planning
Broker credit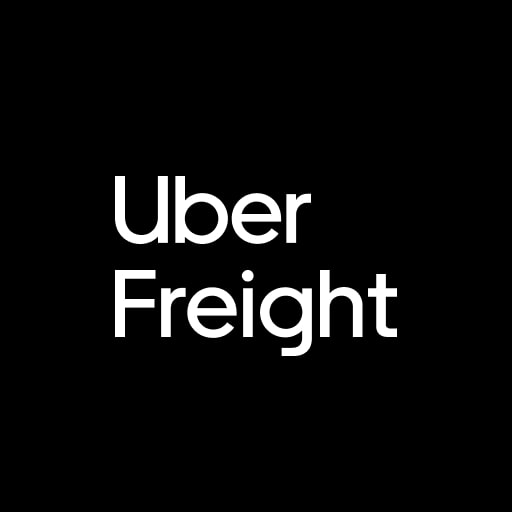 Uber Freight
A great load board for truckers is Uber Freight. The company offers the advantage of being under the umbrella of the well-known Uber brand. Uber's simplicity and ease of use translates well to the company's freight service. Uber Freight eliminates the need to go through a broker as a way of locating loads by connecting you directly to shippers. The company recently developed a program to consolidate LTL traffic and build the freight into an FTL shipment. As Uber Freight continues to grow, so will the services and features that are made available to its customers.
Best For: Last Minute Loads
Network Size:
50,000 carriers
Companies of all sizes
Small businesses to Fortune 500 companies
Sort By State:
No
Sort by short, regional or long distance
Unlimited Search and Posting: Unlimited search
Real-Time Notifications: Yes
Company Reviews: Yes, and facility reviews
View Pay Cycles: Paid within 7 days of load delivery
Company Credit Score Visibility: No
Special Features:
No negotiations
Select and pick up load right away
Benefits:
Facility reviews
Fair market pricing
Instant booking
Ease of use
Greater earning potential
Disadvantages:
Higher fees
Little information provided by app
Reduces potential clients
Pricing:
Free
Uber fees built into app pricing

Convoy
As a leader in digital freight networks, Convoy offers an efficient trucker load board. The company uses a fully connected freight marketplace that incorporates machine learning, automation and software services to connect shippers with carriers. The benefits are lower shipping costs, increased carrier earnings, improved efficiency, real-time planning capability and transparent supply chain insights.
Best For: Expanding Companies
Network Size:
Three million truck drivers
Clients include Unilever, P&G, Wayfair and more
Sort By State: Yes
Unlimited Search and Posting: Yes
Real-Time Notifications: Yes
Company Reviews: Yes
View Pay Cycles: Yes
Company Credit Score Visibility: No
Special Features:
Transparent data and insights to choose the best loads
High quality and compliance standards
Search by state, zip code, geographic region or load type
Benefits:
Real-time data
Large network of shippers
Biggest companies in North America
Set up load bidding in minutes
Disadvantages:
More expensive option
More competition if you are not an official Convoy carrier
Load volume control issues with the app
Pricing: Free to use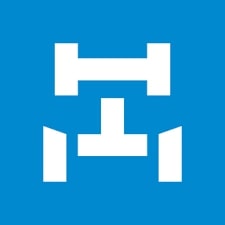 Trucker Path Truckloads
As a free trucker load board, there are various features you'll have access to at no cost. They include searches by weight, load, route and credit score checks for brokers. With over 150,000 listings posted daily, carriers can easily find loads for their vehicle type. The mobile app makes managing your account simple and effective as well.
Best For: Free Load Board App
Network Size:
300,000 monthly users
Over 800,000 registered users
Sort By State: Yes
Unlimited Search and Posting: Yes
Real-Time Notifications: Yes
Company Reviews: Yes
View Pay Cycles: Yes
Company Credit Score Visibility: Yes
Special Features:
Advanced address search
Updates parking availability
Large network
Benefits:
Apply via huge network
All-in-one solution
Buy trucks and select jobs
Disadvantages:
Misleading reviews of some truck stops.
Pricing:
App with limited free usage
Essentials Plan: $16.67 per month or $199.99 annually
Preferred Plan: $33.33 per month or $399.99 annually
Ultimate Plan: $74.99 per month or $899.99 annually

123Loadboard
This is the solution you want for an affordable trucker load board that allows you to negotiate and create hauling contracts. The prices are reasonable for most owner-operators, and they have a knowledgeable and friendly support team to assist you throughout the process. As a customer, you'll be treated fairly and respectfully as they believe customer loyalty is key to their success.
Best For: Low-Cost Features
Network Size: Over 68 million truckloads posted annually.
Sort By State: Yes
Unlimited Search and Posting: Yes
Real-Time Notifications: Yes
Company Reviews: Yes
View Pay Cycles:
Individual with carrier
Payments within three to four weeks
Company Credit Score Visibility: Yes
Special Features:
TransCredit scores for brokers
Rate checks
Quick payments
10-day free trial with each plan
Benefits:
Cost insights
Free to post loads
Large network
Disadvantages:
Doesn't have a hotshot filter
Complaints about the PC version of the app
Pricing:
Free app with limited usage
Standard: $35 per month
Premium: $45 per month
Premium Plus: $55 per month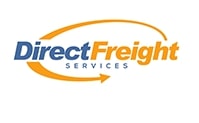 Direct Freight
Founded in 1997, Direct Freight allows load posts free of charge. With a premium subscription, features include route planning, load filtering, saved searches, weather reports, and a lot more. Direct Freight partners with a software company to make a user interface that is both intuitive and simple, including a recently updated app.
Best For: Customized Features
Network Size: More than 300,000 daily loads
Sort By State: Yes
Unlimited Search and Posting: Yes
Real-Time Notifications: Yes
Company Reviews: Yes
View Pay Cycles: No
Company Credit Score Visibility: Yes
Special Features:
Credit reports
Free option
Benefits:
Low-cost option
Improved load filtering
Text alerts
Disadvantages:
No guaranteed quotes
Insurance issues in some cases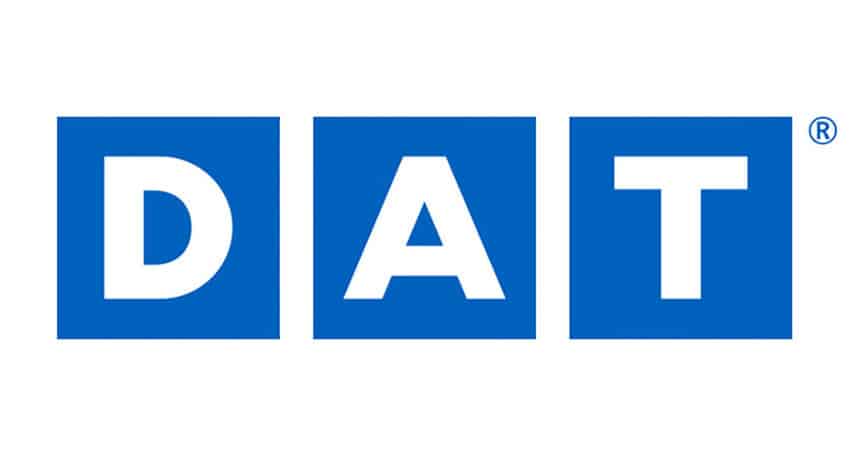 Pricing: $34.95 per month
DAT Solutions
With over 485,000 loads per day and a database of 1.3 million trucks, DAT solutions is an industry leader as well as one of the most trusted load boards according to professional truckers. Finding freight is faster and easier thanks to their load board for truckers. DAT is one of the most recommended load boards by truckers, as well as the pioneer of online load boards in the U.S. Most truckers, love the load rates and how simple it is to find new customers, which is why DAT is growing at such a fast rate.
Best For: All Fleet Sizes
Network Size: Over 1.3 million trucks in their network
Sort By State: Yes
Unlimited Search and Posting: Yes
Real-Time Notifications: Yes
Company Reviews: Yes, as well as trucker insurance information
View Pay Cycles: Yes
Company Credit Score Visibility: Yes
Special Features:
Solutions for everyone in the freight business
Vast network of brokers
Shows average route rates
Benefits:
Easily see average price for routes and loads when making quotes
Bid on loads
See how much other carriers bid to stay up with competitors
Detailed broker information including credit score, reviews, and more
Disadvantages:
Some billing issues reported
Customer service responses could use improvement in some cases
Pricing:
TruckersEdge Standard: $39.95 per month
TruckersEdge Enhanced: $139 per month
TruckersEdge Professional: $149 per month
Power Select Carrier: $170 per month
Power Office Carrier: $280 per month
What Is a Load board for Truckers?
A trucker load board connects shippers to carriers in an online marketplace. Shippers and brokers post their available loads in these marketplaces so that carriers can find the loads and then offer to transport them. The majority of these load boards allows postings and searches based on specific criteria that match loads with the right carriers.
How Does a Load Board Work?
Shippers post available freight as well as the equipment needed to safely move the shipment and any other relevant delivery information. The carrier will then search the trucker load board to find the best option.
After communicating, the shipper and the carrier will make arrangements to have the shipment picked up and then delivered. That said, there may be negotiations available if the feature is offered on the site or via an app.
Advantages of Load Boards for Truckers
If you own a small fleet or you are a new owner-operator, a load board can make getting those first few loads a breeze. From there, you'll continue to build contacts and gain more experience as you go. Some other advantages are reduced deadheading, 24-hour online access and straightforward payment options.
Disadvantages of Load Boards for Truckers
The major disadvantage of load boards for truckers is that they are not a profitable long-term strategy. It's better to get direct contracts so that you can be in control and keep all of the revenue that you make.
Using a load board also means dealing with strangers and a decent amount of competition. If the board doesn't have credit scores or reviews for the companies that you're dealing with, then you're going to be taking a real risk as the carrier.
Research Load Boards To Find The Perfect Match
A load board can help you find shipments and partnerships that align with your business needs. However, it's important that you not just choose the first one you find because not all load boards are created equally.
Start by conducting research, at which point you can compare rates, features and services. Check the reviews and talk to experienced truckers who were once in the same place.
Sign up for a FreightWaves e-newsletter subscription to stay informed of technological and economic developments in supply chain transport, including the latest load board innovations and regulations.
FAQ
How Do Truckers Find Loads?
Loads are typically found by sourcing directly from the shipper, freight brokers, load boards and load-matching apps.
How Much Do Load Boards Cost?
Load boards can be anywhere from free to $150, though that price is on average. Some prices are higher due to special services that are offered.
Are Load Boards Worth It?
Overall, load boards are worth it, but the stage that your company is currently in will play a huge factor in using a load board.