The best commercial roadside assistance will offer exceptional service and high-quality value with the goal of getting you back on the road faster. It's also important that they keep customers satisfied.
From individual drivers who need assistance while driving to fleet owners in need of assistance managing their teams, the following five providers have customizable solutions that can help you stay on budget while meeting your needs. Keep reading to learn about how you can ensure that your fleet stays updated and in alignment with FMCSR requirements.
Quicklook: Best Commercial Roadside Assistance
Best For Large Fleets: Roadside Masters
Best For Carbon-Neutral Services: Better World Club
Best For Customized Plans: Paragon Motor Club
Best For Affordable Pricing: Encore Protection
Best For Comprehensive Protection: Best Roadside Service
5 Best Commercial Roadside Assistance Options
The five best commercial roadside assistance options offer excellent customer service, 24/7 dedicated dispatch hotlines and coverage networks across North America. Find the best provider for your fleet size and get roadside assistance to meet your needs, no matter which type of semi truck roadside assistance you want.
Roadside Masters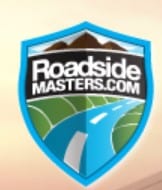 Roadside Masters specializes in customized emergency assistance for commercial vehicles. Their services include free heavy-duty towing up to 50 miles. They tow both tractors and trailers together, which minimizes hassles. With Roadside Masters, you'll have access to a network of service providers that offer services at a discount. They are known for a proprietary GPS locator technology that is designed to quickly locate and dispatch the closest vendor to the location of the breakdown.
Best For: Large Fleets
Locations Served:
Contact Info:
Services:
Flat tire assistance
Tire replacement or repair
Mobile mechanic service
Oil, fluid and water delivery service
Replacement part delivery
Light winching
Extricating assistance
Replacement battery delivery
Fuel delivery
Lockout or replacement key services
Jump-starts or pull starts
Special Features:
Tractor and trailer towing together
Free towing up to 50 miles or two hours
Cost-effective savings plans
Practical for large fleets
Benefits:
Quickly resolves routine driver issues
Clear, transparent pricing structure
Discounted hotel stays
Coupons available

Truck financing
Engine overhaul financing
Lease buyout financing
Disadvantages:
Does not cover pre-existing mechanical issues
No service for breakdowns caused by ongoing issues
Pricing:
Yearly Payment Plan: $499

$200 discount
Regularly $699

Monthly Plan: $199 per month
Better World Club

Better World Club offers commercial roadside assistance and insurance for vehicle fleets of all sizes. They have been consistently ranked as one of the best roadside assistance services in the U.S., Canada and Puerto Rico. Better World Club is the only green auto club in the U.S. and it is also a certified B Corp with a BBB rating of A. The company's nationwide roadside assistance is 100% carbon neutral, also offering home, auto and travel insurance.
Best For: Carbon-Neutral Services
Locations Served:
Contact Info:
Services:
Comprehensive roadside assistance
Towing
Battery jumpstart
Fuel delivery
Winching
Special Features:
Trip interruption coverage
Maps
Trip routing
Discounts on hotel and car rentals
Benefits:
Carbon neutral operations
Certified B Corp
Affordable cost
Excellent service
Disadvantages:
Unreliable partner dispatchers at times
Complaints of slow dispatch
Pricing:
$154.95
Vehicle coverage
Premium auto and RV coverage
Paragon Motor Club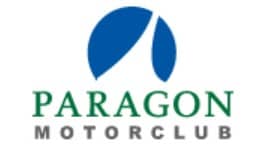 Paragon has options for fleets of all sizes. The company also offers plans based on usage and coverage needs. Fleet division plans are customizable, making it possible for you to tailor them to your unique business needs. Examples of unique features include legal defense reimbursement and ambulance assistance reimbursement. Paragon also offers optional fleet tracking as a company with an A+ BBB rating.
Best For: Customized Plans
Locations Served:
Contact Info:
Services:
Towing
Flat tire assistance
Battery service
Extricating or winching
Lost key or lockout service
Mechanical adjustments
Fluid delivery
Special Features:
Optional fleet tracking
Customizable plans
Option to add or remove vehicles at any time
Benefits:
Online access to manage your account
Membership discounts for employees and staff members
Annual or multi-year billing options
Disadvantages:
Towing available to repair shops
Complaints of poor service
Pricing:
Starts at $199.95 per vehicle per year
Personalized quotes available
Encore Protection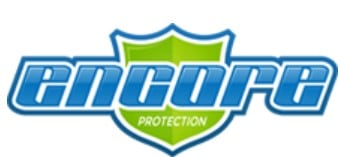 Encore Protection offers 24/7 roadside assistance across North America, including Puerto Rico. Plans range from coverage for single vehicles to large fleets, with options that are specifically designed for long range travel. The company now offers a mobile app with a GPS locator, which is designed to provide faster assistance.
Best For: Affordable Pricing
Locations Served:
USA
Canada
Mexico
Puerto Rico
Contact Info:
Services:
Towing
Flat tire assistance
Lost key or lockout service
Battery service
Extricating or winching
Mechanical support or transport
Fluid delivery
Special Features:
Affordable
Pay per vehicle
Nationwide coverage
Discounts on hotel, dining and shopping
Benefits:
Customizable towing plans:

25-mile coverage
50-mile coverage
100-mile coverage

Affordable pricing
New customized app
Excellent customer service
Disadvantages:
Pricing:
Customized prices available
Best Roadside Service

Best Roadside Service offers customized commercial fleet roadside assistance. With a BBB rating of A+ and a reputation of excellent service, the company is known for its generous plans. The company offers price-matching services, making Best Roadside Service both affordable and reliable.
Best For: Comprehensive Protection
Locations Served:
Contact Info:
Services:
Winching
Extrication
Towing
Flat tire assistance
Lost key or lockout service
Battery service
Mechanical support or replacement
Fluid delivery
Special Features:
Will meet or beat any competitor's quote
No monthly service fees
U.S. call center
Direct emergency toll-free number
Vehicle or individual plans
Benefits:
Affordable, accessible and adaptable
Tailored roadside coverage plans
Up to six service calls per year
Fully customizable plans
Locksmith reimbursement of $100 on lost keys
Travel discounts
Trip planning services
24-hour personal concierge services
Disadvantages:
Complaints of long wait times
Unreliable customer service
Pricing:
Customized quote available
Can help you meet company needs
What Is a Commercial Roadside Assistance Provider?
Commercial roadside assistance provider is a service that provides emergency assistance to commercial vehicles. Roadside assistance providers usually partner with service providers in their coverage area to provide fast, comprehensive emergency service in the event of a breakdown, accident or lockout.
Commercial roadside assistance is different from insurance or even a manufacturer's warranty. Each commercial roadside assistance provider offers certain services within their standard plans. Additional service will usually need to be paid out of pocket.
How Does a Commercial Roadside Assistance Provider Work?
With a commercial roadside assistance provider, you will choose your plan and then make your monthly or annual payments. Then, when you need support, you can reach out for assistance.
Many providers have a dedicated emergency number or an app that comes with tracking tools. They will dispatch a local service provider to your location, and from there, they will assess the situation while providing relevant services. 
Depending on the issue, services can include towing, tire repairs, replacement, fluid delivery, lockout services and various other forms of support. Some services will be covered under your plan, while others will come with additional fees. 
For this reason, you'll want to choose a plan that meets your needs as closely as possible.
What To Consider With Commercial Roadside Assistance Providers
If you're looking to select a commercial roadside assistance provider, here are some important factors to consider along the way.
Do They Handle Your Type of Vehicle?
The best semi truck roadside assistance in the world is useless if they can't service or tow your vehicle. For this reason, the first factor to double-check is that the service provider has compatibility with your specific vehicle.
Some companies might only handle regular trucks and not extended trailers. Others will only tackle issues with certain types of trucks, like refrigerated or oversized loads. So, make sure the company you are considering can take care of your vehicle in particular.
Cost-Effectiveness
Is it worth it? If your service costs over $1,000 per year but it doesn't offer towing or repair services when you need them, then it may not be a cost-effective solution.
Run an analysis of the average breakdowns, costs and out-of-pocket expenses against what you would pay for commercial roadside assistance.
Ultimately, are you actually getting value? Comparing the cost to the services that you will have access to on a yearly basis can help answer these questions.
Customer Service
Perhaps the most important factor for commercial roadside assistance beyond vehicle compatibility is customer service. They need to be available whenever and wherever you need them. Otherwise, it defeats the purpose of commercial roadside assistance.
Here are some questions to consider:
Is the company easy to reach and work with?
Do they dispatch service providers in a timely manner?
Is the service available 24/7 every day of the year?
How many providers are in their service network?
How do customers rate those providers?
Remember that if the customer service isn't reliable, you will not enjoy the service. Without reliability, you might find yourself stuck on the side of the road when you need help the most.
Commercial Roadside Assistance in Summary
When the worst happens, you don't want to be stuck on the side of the road without any help. With the right commercial roadside assistance service, you will be able to reach out to a service provider when you need it, all while experiencing significant yearly savings.
Some roadside assistance providers offer interesting financial bonuses, from hotel coupons and lockout reimbursement to annual maintenance support and more. For an annual subscription, any of the providers listed above are known to offer tried-and-true services to keep your fleet on the road while delivering more value every single time.
FAQ
Is There an App for Roadside Assistance?
Yes, there are a number of apps offered by commercial roadside assistance providers. For example, Encore Protection offers a mobile tracking app. There are also a number of apps for private vehicle assistance as well. 

Does Roadside Assistance Offer Towing?
Yes, the majority of roadside assistance services offer towing. For towing distances that are included free of charge, the mileage will vary from one company and plan to the next, so be sure to double-check fees associated with longer tows and fleet roadside assistance.
How Do Drivers Secure Their Trucks While Awaiting Roadside Assistance?
To secure trucks while waiting for semi truck roadside assistance, drivers should set out cones or flares to alert other drivers. Turn on your emergency lights as well to make sure the vehicle is visible to other drivers on the road. Drivers should also be careful to exit the vehicle from the passenger side and engage the emergency brakes.