Truck parking apps reduce delays and pressure on drivers. With a national shortage of parking spaces, truckers face new difficulty finding a spot to park for the night. But a space shortage doesn't need to be a drain on your time.
These highly-rated apps with simple user interfaces provide real-time parking information. Some are also packed with extra features to help truckers get the job done faster, from fuel price comparisons to weight station maps–here are our top picks of the best truck parking apps.
Quicklook: Best Truck Parking Apps
Best For All-In-One Solution: Trucker Path
Best For Parking Solutions: Road Breakers
Best For Free Apps: Park My Truck
Best For Live User Updates: Truckbubba
Best For Integration with Load Boards: DAT Trucker
5 Best Truck Parking App Options
The best truck parking apps combine a range of benefits with a reliable and core feature. This means that they all strive to assist truckers with the process of finding parking when they're on the road and need to stop driving for a short while.
When trying to find the best parking app for you and your preferences, look for extras like live updates, repair stops, restaurants, hotel information, and automatic route loading. Here are our picks for the 5 best truck parking apps of 2021!
Trucker Path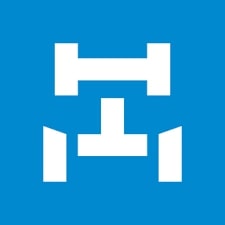 From fuel price comparisons to truck routing, to the best parking locations, Trucker Path has positioned itself as the truck stops app that does everything.
Best For: All-in-one truck parking app solution
Special Features:
Includes rest stops and truck stops
Shows Walmart truck parking availability
Real-time information
Best Walmart truck parking app
Benefits:
Information on everything

Weigh stations
Truck washes
Hotels
Restaurants
Repair shops

Navigation setting
Real-time parking status
Night mode
Job searches
Disadvantages:
Some complaints of errors
Problems that didn't exist in the beta version
Pricing: $8.30 per month
Road Breakers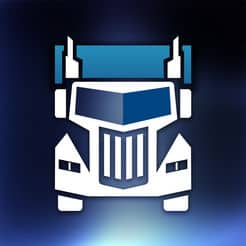 Road Breakers is a low-priced app that focuses specifically on its core mission: helping truckers find parking. This app branches out beyond typical parking locations to include retail parking, vacant lots, and street parking. This app will download information onto your phone so you can access parking information even without cell phone reception.
Best For: Low-priced app
Special Features:
Made by truckers for truckers
Comments forum for user reviews
Benefits:
No internet required
Data stored on your device
All types of parking included
Broad database
Better and cheaper than the books
Disadvantages:
No additional features or information
Lack of routes and facilities
Pricing:
Free version
$1.99 paid app
Park My Truck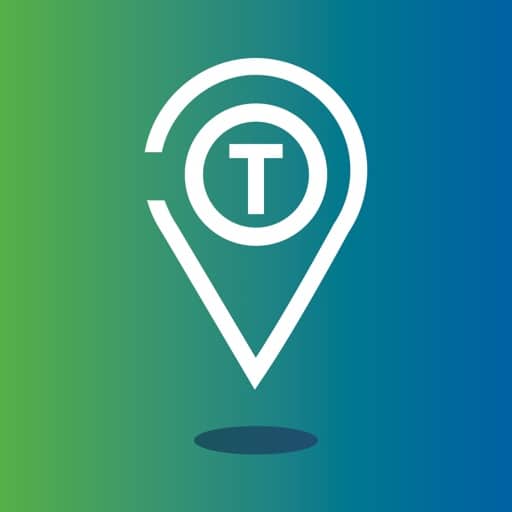 Best For: Developed by the Truck Parking Leadership Initiative, Park My Truck is a free option for truckers to find parking within a 250 mile radius. Click on a facility or parking location to see space availability. This app also allows you to navigate, or call, a parking facility.
Special Features:
As easy as pressing a button
Free
Benefits:
Developed in association with the American Trucking Association
Private and public parking providers can list on the app
Detailed parking space availability
Intuitive app
Disadvantages:
Users complain that the app often shows no parking availability
Some issues with the app not updating
Pricing: Free for all users
Truckbubba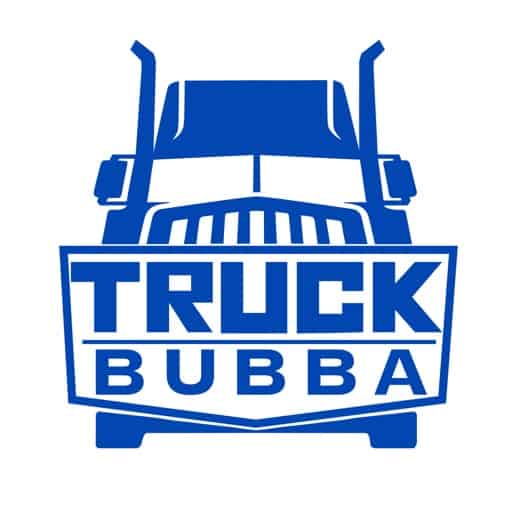 Best For: Advertised as a truck driver's must-have resource, Truckbubba relies heavily on user updates for real-time information. Get the latest information on parking availability, hotel and restroom status. There are additional features to find fuel or weight stations, and updated traffic status along the route.
Special Features:
Safety info included
Real-time user updates
Benefits:
Safety and repair updates
Updated route information
Easy to use
Disadvantages:
Pricing: Free
DAT One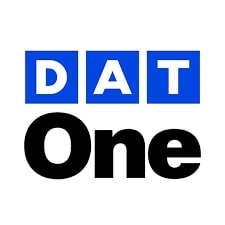 Best For: The DAT One app by DAT Trucker is a feature-rich app designed to help long-haul truckers find parking, repairs, fuel, weight stations, hotels for truckers, and more. Ranked highly on both Google Play and the Apple Store by users, DAT One
Special Features:
Made by the same DAT known for exceptional load boards for truckers
Easy-to-use app design
Benefits:
Detailed truck maps and routing
Compare fuel prices
Find hotels that cater to truckers
Save favorite truck stops
Disadvantages:
Issues with location loading and connectivity in some cases
Confused with DAT's other app, Load Board for Truckers
Pricing: Free, if you are already a free or paid DAT user.
What Is a Truck Parking App?
A truck parking app helps truckers locate parking spaces within a 25- to 250-mile radius. Special features include information on showers, restaurants, truck washes, weigh stations, hotels, repair shops, and more. A truck parking app saves trackers time searching for a place to park for the night.
How Do Truck Parking Apps Work?
Truck parking apps work with updated GPS information on parking spaces and availability. Many also rely on user updates on information and offers.
What to Consider With Truck Parking Apps
The best truck parking apps give up-to-date information on locations, along with added features. A great user interface and an easy to use app make the best apps stand out. Here is what to look for!
Locations
The best truck parking apps offer the widest range of locations in their network. From truck stops and rest stops to Walmart parking lots, the greater the network of parking covered, the greater the options.
Features
If you're looking for a basic truck parking app, no need to look beyond location. But if you're going to be on the road regularly, updated information on restaurants, CAT scales, weight stations, and fuel stops will make your life as a driver so much easier.
Look for directions at the touch of a button and voice commands for other features. The best truck parking apps are feature-rich, offering truckers an abundance of information at their fingertips.
Easy to Use App
You don't want to waste time trying to get the app to work. The best truck parking apps are easy to use and intuitive. Look for an app that immediately makes you feel comfortable.
Great User Interface
Look for a user interface that allows feedback, ratings, and information from other users. Real-time feedback on the road makes trucking even easier, so apps that feature real-time user feedback are often better choices.
Efficiency on the Road Starts with an App
If you're looking for a truck path app that is affordable and will save you precious time on the road, the truck stops apps listed here pack some serious features. Whether you choose one of the free options or decide to pay a little more for extra features, these apps can pay for themselves in saving you time from the very first use.
Staying up-to-date with the latest in the transportation and supply chain space will help you grow your business and take advantage of new developments. Sign up for the FreightWaves e-newsletter subscription!
FAQs
Where do truckers park their trucks?
Truckers park their trucks at rest stops, truck stops, hotels with truck parking, and some Walmart parking lots. A truck parking app helps drivers find nearby overnight parking.
Can I park my truck at Walmart?
With permission from the individual location, you can park your truck at Walmart. Trucker Path's app includes all verified Walmart locations that allow truckers to park there overnight. Or choose from several other Walmart truck parking apps.