Yard management solutions, more commonly known as "YMS," are technology suites designed to streamline the process of managing assets in a trucking yard.
Modern yard management software includes various tools and functionalities that can be used to track trailers, trucks, and shipments. YMS technology allows yard managers to prevent utter chaos and ensure that operations run smoothly.
Below, we take a deep dive into yard management solutions. We explore how they work, show what benefits they provide your business, and explain how they differ from warehouse management systems (WMS).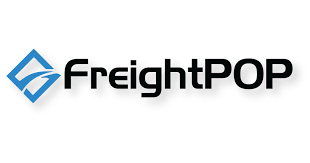 Featured
Save time and money on freight and shipping with FreightPOP – the smartest TMS for manufacturers, distributors, retailers, and 3PLs.
How Do Yard Management Solutions Work?
Yard management software's primary function is to provide supervisory staff with gate management capabilities. The YMS technology verifies self-service data that drivers input into keypads or other interfaces to ensure that they are authorized to enter the yard.
After the technology confirms that the driver is authorized to enter, the gates will be opened so that drivers can move to their assigned lot or loading dock.
YMS technology also allows drivers to book drop-off and pick-up appointments using a self-service platform. The technology will automatically track all scheduled appointments to ensure that there are no booking conflicts. This functionality optimizes the flow of traffic into and out of the yard.
Additionally, YMS solutions provide dock control tools. Managers, drivers, and other personnel will receive continuous updates as truck arrival times draw near.
Perhaps most importantly, YMS technology gathers massive amounts of data about yard operations. Organizational leaders can review this data to optimize business practices and fuel business growth.
Why Do Companies Use Yard Management Solutions?
Yard management solutions automate many redundant logistical processes at trucking receiving facilities. Without YMS technology, yard managers would be required to track appointments, coordinate deliveries, and relay information to shipping personnel manually.
This setup would be incredibly time-consuming and would set the stage for scheduling conflicts that can lead to a backlog of incoming trucks.
Benefits of YMS
YMS solutions offer many benefits when compared to manual yard management practices, including the following:
Cost Effectiveness
Modern YMS technologies offer an extremely cost-effective means of managing a shipping yard. By leveraging these solutions, businesses can reduce their reliance on labor-intensive manual processes. This setup means that they can manage the yard more effectively with fewer staff. Over time, this can translate to significant cost savings.
Saved Time
One of the biggest advantages of YMS software is that it saves everyone time. Beneficiaries include truckers, dock personnel, yard managers, and owners.
YMS technology saves yard staff time by providing truckers with self-service tools that they can use to book appointments and schedule drop-offs. Yard personnel will spend far less time carrying out redundant administrative processes.
Additionally, YMS gives truckers the ability to book their own appointments. By doing this, yards are decreasing the amount of downtime that drivers incur when arriving at a drop-off or pickup location.
Improved Security
Yard management solutions don't just drive efficiency at shipping yards — they improve security as well.
The gate management functionalities of YMS technology help yard managers ensure that only authorized individuals can access the facility's loading area. This security will decrease the company's likelihood of falling victim to theft or other property crimes.
Alert & Notification Systems
YMS technologies include a robust alert and notification system. This system can send automated alerts to yard managers, dock personnel, drivers, and other staff. The notifications might contain information such as lot assignment updates or warnings of unloading delays. 
The alert system ensures that everyone is kept in the loop. In turn, this yields a streamlined yard management process by minimizing instances of miscommunication.
Retention
Managing a trucking yard without YMS technology is challenging and downright stressful. While yard managers and support staff will still encounter challenges when using YMS solutions, they will be better prepared to navigate them.
This preparedness will lead to less stress and better morale among staff. Ultimately, these perks will help to receive facilities retain more employees and maintain adequate staffing numbers. 
Increased Visibility
The true value proposition of yard management solutions is their data analysis functionality. Analytics data provided by top-end technology suites can provide receiving facilities with a distinct advantage in the ultra-competitive logistics industry. 
Organizational leaders can leverage this advantage to protect business continuity and improve profitability.
Tracking
In addition to providing a broad look at operational efficiency, YMS solutions also offer real-time tracking capabilities. This setup means that yard managers and other leaders can closely monitor the progress of day-to-day tasks like unloading deliveries and sending out shipments.  
Improved Loading Strategies
Over time, facilities can use the insights gleaned from YMS technology to improve their loading strategies. They can improve the allocation of dock personnel in order to decrease average unloading times and optimize efficiency.
Minimize Inventory Losses
Yard management software is a valuable tool for minimizing inventory losses when handling perishable goods.
The technology can send alerts to yard managers when refrigeration units run low on fuel or experience unusual temperature changes. The scheduling capabilities of YMS can also help management cut losses by allowing managers to prioritize trailers containing perishables. 
What Is a Warehouse Management System (WMS)?
Warehouse management systems provide inventory tracking and management functionalities similar to those of YMS solutions. However, the scope of WMS technologies is slightly narrower. 
WMS solutions allow supervisory staff to administer operations within the warehouse and improve business processes. These technologies typically do not provide tools for managing trucks or driver arrival times.
What Is the Difference Between YMS and WMS?
As noted above, WMS technologies primarily deal with the operations that occur within a warehouse. Conversely, yard management solutions provide tools for managing trucks, drivers, trailers, and the loading/unloading of deliveries.
Both technologies can be used to optimize operations at a receiving or distribution facility. They are particularly beneficial when used in conjunction with one another.
Is Yard Management Software a Worthwhile Investment?
Yes, yard management software is an excellent investment if you want to optimize efficiency at your facility. When searching for a YMS solution, ensure that you pay careful attention to the tools and features that each option offers. Also, find out how difficult the technology will be to integrate into your WMS if you are currently using one.