Every company and individual looks for ways to save money, and media mail offers a solution for anyone shipping educational materials. The U.S. Postal Service (USPS) launched its Media Mail initiative in 1938 to make it more affordable to ship educational resources, which encourages circulation. While the initiative emerged with great intentions, rules and restrictions can be confusing. This article debunks the complexities so you know whether you can use it.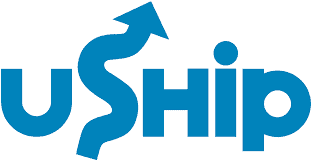 Featured
uShip helps you find and book with the right feedback-rated transporter who can haul your large items at the right price. Our technology makes rates and tracking transparent from pickup to delivery.
Rules and Restrictions
Like any other mail, you need to include the addresses of the sender and receiver. You can also protect the contents of the package with bubble wrap or another material. Rules and restrictions also impact the type of resources you can deliver via this method.
What Can Be Shipped via Media Mail?
Media mail is for educational resources, but the USPS has rules in place to prevent confusion. Here are some of the items you can ship:
Book manuscripts
Books that are at least eight pages
Educational charts
Printed music
Cassette tapes that are not blank
Flash cards used for educational purposes
CDs and DVDs with educational content
You cannot combine approved resources with unapproved contents. For instance, you can't slip a gift card or personal note into the package.
What Can't Be Shipped via Media Mail?
Anything not considered an educational resource is not eligible. While these criteria eliminate many types of cargo, some resources that may seem educational don't make the cut. These are some of the goods that don't qualify:
School supplies: Empty notebooks, pencils and other supplies don't qualify. You can provide a notebook with relevant notes, but it can't be empty. The USPS reserves the right to inspect packages designated for media mail delivery.
Puzzles: The USPS treated puzzles as entertainment for shipping purposes.
Magazines that contain ads: This restriction holds true for older magazines, even if none of the ads lead to companies still in business.
Video games: This rule applies even if a video game is educational in nature.
What Are the Packaging Requirements?
The combined resources cannot exceed 70 pounds or 108 inches in length. If you stay within these parameters and abide by the requirements, you should have no issue.
Tips for Shipping Media Mail
Media mail shipping will save money, but attempting to deliver resources that don't qualify can create additional headaches. These tips will help you have a seamless delivery experience.
Check item qualifications before packing your materials. It would be unfortunate to learn your materials do not qualify after packing them. If in doubt, ask the USPS.
Protect delicate items with bubble wrap or a similar material. The mail truck will hit several bumps on the way to its destination. Kraft paper can help with CDs and DVDs. Protecting the contents increases the likelihood of the goods arriving unscathed.
Anticipate a delay. It takes longer for media mail to arrive at its destination. Plan ahead, so your mail arrives on time.
Advantages
Media mail provides several advantages for consumers and businesses.
Lower shipping costs. It costs more to ship the same goods with conventional mail. Getting lower shipping costs puts more money in your pocket.
Know when your mail arrives. Shipping includes delivery confirmation, so you know when the package arrives.
You can insure media mail. Want to protect yourself in case something happens to the package? If it does, USPS insures it and repays you based on the policy.
Disadvantages
While media mail has several perks, nothing is perfect. You should keep these disadvantages in mind.
Longer shipping times. You can't get priority shipping. Planning ahead will make this a nonfactor, but it can become a hassle if you have an urgent shipping need. Shipments can arrive at the final destination in two to eight business days. Priority mail will cost more, but it will arrive within one to three business days.
Media mail doesn't make sense for deliveries less than 8 ounces. First class is cheaper for small deliveries. If your package exceeds 8 ounces, stick with media mail.
The delivery must qualify. The USPS can look inside your package to determine whether the shipped goods qualify. Any misunderstandings will delay shipping, and you may receive your item back from USPS. This circumstance can result in goods arriving well past the deadline. Review the USPS guidelines carefully, and ask your local post office if you are unsure.
Save Money With Media Mail
Media mail can help you save money on shipping costs, but you can only ship qualifying goods. The USPS has established guidelines on educational resources that qualify, and you can ask your local post office for clarification. If you frequently ship goods that may qualify, it's worth a closer look.
Sign up for a FreightWaves e-newsletter subscription to stay informed of technological and economic developments in supply chain transport, including the latest shipping and USPS news.
FAQ
What Is the Difference Between Media Mail and Standard Shipping?
Media mail is more affordable than standard shipping, but goods have to meet specific criteria to qualify.
What Happens if You Send Something via Media Mail?
 The contents of the media mail may get inspected before getting shipped. Qualifying goods will ship as planned, but you will have goods sent back to you if they do not qualify.

Can I Use Any Packaging For Media Mail?
You can use any packaging that meets the USPS's requirements. An envelope cannot be larger than 12 x 15.75 inches, and a box cannot exceed 108 inches in length.