Days or weeks on the road take some planning to be successful. If you want to deliver your load on time and without issues, you'll want to plan ahead.
From the clothes you wear and the safety equipment you have to personal hygiene items and your favorite portable foods, you'll want to have everything you need. That's why we're here today!
We've got you covered when it comes to truck driver essentials. All of these items will ensure the successful delivery of your load while taking care of your health.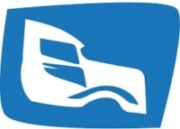 Featured
Where the best truck drivers go to find jobs nationwide!
What Do Truckers Need While On the Road?
Truck drivers need to think of equipment and clothing necessary for cargo delivery, as well as everything they need on the road. This includes an ELD, GPS, and dashcam to meet federal compliance laws and arrive on time.
You'll also need clothing, food, personal hygiene supplies, and safety equipment. Items that pack down and don't take up much footprint are best. Here is a list of essential items for all experience level drivers:
Compliance and Fleet Solution Essentials for Truck Drivers
First and foremost, you'll want to focus on federal and state compliance with an ELD, GPS, and dash cam for both security and insurance purposes.
ELD
An ELD is an elogbook that automatically tracks driving hours and often reports back to company headquarters. ELDs are required by federal law to meet driver maximum driving hours and rest requirements.
Above all, what every trucker should have is a good quality ELD. Check out the Konexial ELD for exceptional quality, ease of use, and reliability.
GPS
A GPS is perhaps the most essential tool for truckers to avoid traffic delays and ensure the most efficient route to the final destination. While driving, you want to focus on the truck and the road, and not have to worry about the directions. Even if your ELD or phone has a GPS, have a backup in case something happens to either. The Azuga GPS offers reliable fleet management software and GPS services.
Dashcam
A good quality dashcam is an essential piece of trucker equipment. In case of accidents or insurance claims, a dashcam will provide reliable footage of the event.
It also provides verification of trucker driving and safety records and allows owners to monitor their fleet. The KeepTruckin Smart Dash Cam offers some of the best features in the industry, is easy to use, and is trusted by truck drivers and owners nationwide.
Cellphone and Charger
In addition to the GPS, ELD, and dashcam–your cellphone can provide essential communication, backup GPS services, tracking, and more. Your cellphone can also be a source of entertainment on the road with music, audiobooks, or podcasts. Be sure to pack a reliable charger that is compatible with your vehicle, and perhaps a backup battery for your trucker's equipment.
Maps or Trucker's Atlas
It is always worth keeping a set of maps or a trucker's atlas on hand in case of the highly-unlikely event that all other means of navigation fail. A backup is one of the truck driver's essentials that ensure that no matter what happens, you are prepared to reach your destination on time.
Safety and Emergency Essentials for Truck Drivers
After basic navigation and compliance tools, truck drivers need to think of emergency and safety essentials. Here is what we recommend:
Toolbox
Stock the toolbox with all the tools needed for minor truck repair and other emergencies. Toolbox essentials include:
Portable Toilet
Sometimes even at rest stops, there are no available bathrooms. In these cases, a portable toilet becomes a truck driver's essential item. There are compact, discrete models to ensure you are covered, no matter how remote the route.
Safety Gear
Safety gear is essential for truck drivers. From the equipment used in delivery to safety gear worn while driving. Here is some of our favorite safety gear for truckers of all experience levels:
Cones and Flares
Roadside flares and DOT-approved roadside warning signs are essential if you need to help another trucker or have trouble with your truck or a breakdown. Always keep cones and flares in your emergency kit.
Emergency Weather Equipment
If there is a chance you'll encounter snow or ice, be sure to keep tire chains in your emergency kit. Other cold-weather essentials include handwarmers and compact emergency mylar thermal blankets in case of accidents or delays in cold weather.
Personal Essentials for Truck Drivers
Now that we've covered emergencies and basic delivery compliance, you'll want to think about personal essentials from food to hygiene. Here is a complete list of personal items for truck drivers:
Hygiene Kit
Build your hygiene kit around everything you would use at home. This includes shampoo, soap, and dental care products. Plus, in case you can't get to a shower, pack some wet wipes. Here are some of the best kits to take the planning out of your hygiene kit.
Cleaning Supplies
Plan to have a few basic items to keep your truck clean and protect yourself from sickness. Consider packing the following:
Snacks and Quick Meals
When you're on the road, you'll want to keep non-perishable snacks on hand as well as easy-to-prepare meals. Staying fueled and nourished is important not only to maintain your health but for clarity of mind and focus while driving. Good snacks and quick meals include the following:
Health and Wellness
Health and wellness ensure longevity and prevent disease. It also prevents aches and pains from long hours driving. Be sure to think not only of supplements but also exercise and stretching.
Learn bodyweight exercise or find some workout videos on youtube. You can do no-equipment exercise or use inexpensive exercise bands to keep fit on the road. Exercise and stretching are essential habits for truckers.
Entertainment and Comfort Essentials for Truck Drivers
With many hours on the road, you'll want to have some ways to unwind and enjoy yourself during off-hours. Consider these entertainment and comfort essentials to feel at home, wherever you are in the country.
Laptop or Tablet
You can load movies and TV shows on the laptop to watch when you don't have an internet connection. You can also use it for calls home to family, emails, watching tv, and access load boards for your next jobs. 
Gaming Console
If you love gaming, this is an option to make the best use of your downtime and help the time to fly. Consider something with a small footprint like a Nintendo Switch.
Books or eReader
If you love to read, a supply of books, magazines, and eReader like a Kindle, will make you more comfortable. Consider also crossword puzzles, newspapers, sudoku, or other offline entertainment. 
Sleeping Bag and Pillow
You'll be sleeping in your rig most of the time. A sleeping bag is a compact solution to get comfortable and stay warm. A comfortable pillow can make the difference for a good night's sleep. 
Ice Chest or Mini Fridge
If you want to keep fresh produce or meat to eat on the road, consider an ice chest or mini refrigerator made for trucks to keep your food fresh while on the road. 
Clothes
In addition to work clothes, be sure to bring enough clothes for off-duty hours. Include underclothes for the whole trip, as well as what you'll wear to relax and sleep.
What to Consider With Trucking Essentials
Trucking supplies require some initial planning, but most of these items can be kept in your truck and ready for every new trip. Before each trip, run quickly down this list to check what you have to re-stock.
Emergency Preparedness
Emergency preparedness is one of the most important truck driver essentials. You don't want weather, traffic, a breakdown, or an accident to prevent you from an on-time delivery or put your health at risk. Emergency equipment can be stored in the truck and checked regularly to make sure it is all in good working order.
Comfortability
Truck driver essentials require being prepared to be comfortable on the road. From bedding to food to entertainment, being prepared will ensure you stay healthy and happy on both short and long-haul drives.
Safety
Safety is essential for truck drivers. Be prepared with everything you need both for government compliance and your own peace of mind. Be prepared with an extra GPS, as well as a reliable ELD, dash cam, a toolbox, and safety gear. 
Health and Hygiene
"Health is wealth" as the saying goes. While truck driving is a lucrative career, maintaining your health and hygiene on the road is essential. Come prepared with everything you need from shower and grooming supplies to healthy food and simple bodyweight exercises.
Plan Now for Success
Some planning upfront for truck driver essentials will ensure that you're always prepared. No matter what you encounter on the road, you'll still be able to meet deadlines while still protecting your comfort, health, and safety.
Most of these items are one-time purchases that will build your truck driver supplies. Remember to choose items that are compact and packable and to think of what is important to you while on the road.
Ready to hit the road? TruckDrivingJobs.com has some of the best jobs available for truck drivers with a Class A CDL license looking for jobs. Start earning more, choose the best routes, and set your working days.
FAQ
What Do Truck Stops Have?
Truck stops have places to park for the night. They also often include bathrooms, showers, service stations with emergency and repair equipment, food, and restaurants. Be prepared with truck driver essentials so you are comfortable at any stop.

Can Truck Drivers Have Tattoos?
Company policies vary on what type of visible tattoos are allowed. In general, truck drivers are discouraged from having visible tattoos that are discriminatory, or associated with gang or illegal activities.
Is Truck Driving Bad for Your Health
If you take care of your diet, make a point to stop and exercise regularly, maintain a healthy weight, and use our tips to maintain a healthy lifestyle, truck driving is not bad for your health. A lucrative and often flexible trucking job can provide a financially stable life, and be incorporated into your healthy lifestyle.