In the past, truck drivers employed the use of spiral books to log their hours on the road as well as non-driving hours of service (HOS). This manual method of logging hours has since been replaced by electronic logging devices (ELDs), which keep more accurate records and have proven themselves to be more efficient in terms of public safety.
With so many ELD service providers out there, finding the one that meets all of your company's needs can be an uphill task. To save you the hassle of looking through every possible option on your own, we've put together a list of some of the best ELD devices and explain each of them is worth a try.
Go beyond ELD regulation and maximize the ROI of your technology investment. From improving driver workflows to increasing vehicle productivity and safety, we help fleets like yours utilize technology to optimize all parts of their business!
Quicklook: Best ELD Device Options
Samsara ELD
KeepTruckin ELD
EROAD ELD
SwitchBoard ELD
Transflo ELD T-Series
Konexial MY20 ELD
6 Best ELD Device Options
There are numerous ELD device providers out there. Each of them seeks to offer clients the best benefits possible. Even so, some ELDs outshine others in certain ways, so we've ranked some of the best ELD devices based on various categories.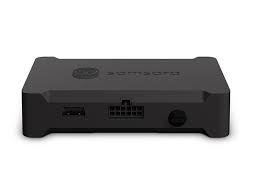 Samsara ELD
The Samsara ELD is an easy-to-install ELD service that offers a wide range of features. It is ideal for both new and experienced fleet managers. Its modern and intuitive design and easy-to-install hardware make it one of the most reliable ELDs.
Best For:
Fleet management features
Reliable services
Benefits:
Easy upgrade to FMS
Do not have to purchase the full FMS
ELD-compliance hardware and software package
Provides Wi-Fi and hotspot connectivity
Features

Asset tracking
Fuel cost management
Data visualization
Driver and customer management
Emergency dispatch
Audit trails

24/7 phone support service for U.S. companies
Disadvantages:
Frequent software updates
OBD-only port
Pricing:
$99 initial down payment
$30 per month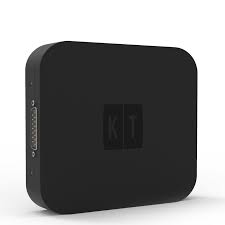 KeepTruckin ELD
The KeepTruckin ELD is a user-friendly and affordable logging device that has proven to be one of the best when it comes to ensuring safety on the road. Its fully integrated dashcam has proved helpful in preventing road accidents and litigation.
Best For:
Owner-operators
Fleet management
Benefits:
Great features

IFTA fuel tax reporting
Customizable vehicle inspections reports
Log auditing
GPS tracking software
Geofencing

WiFi/ hotspot facility
Easy to install
Dashcams
24/7 customer service
Offers a free version
Disadvantages:
Can only be edited end-of-day by the dispatcher
Pricing:
$150 initial down payment
$20 monthly fee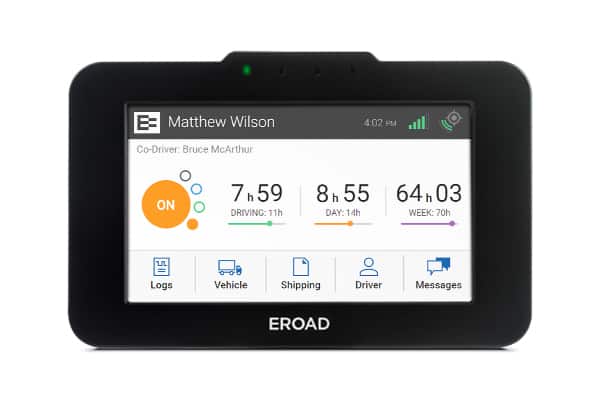 EROAD ELD
EROAD is a cost-effective, user-friendly, and easy-to-install ELD while providing accurate and consistent data. Various payment plans and subscription options offer service plans to meet your unique fleet management needs and affordable price points.
Best For:
Owner-operators
Small-sized fleets
Benefits:
Features

Compact and single in-vehicle unit
Location tracking
IFTA reporting
Safety management
Risk alerts
Geolocation capabilities
Project time monitoring

Fleet management services
Warranty plans for all hardware
Reliable technical support
Reduced paperwork and administration time
Accurate records of mileage and route data
Fuel receipts
Compiles IFTA return data
Records fuel trips
Disadvantages:
Small 3.5-inch display screen
No audible alerts when you approach a violation
Pricing:
No upfront charge
3 ELD plans between $30 and $60
$35 set-up fee no matter your plan of choice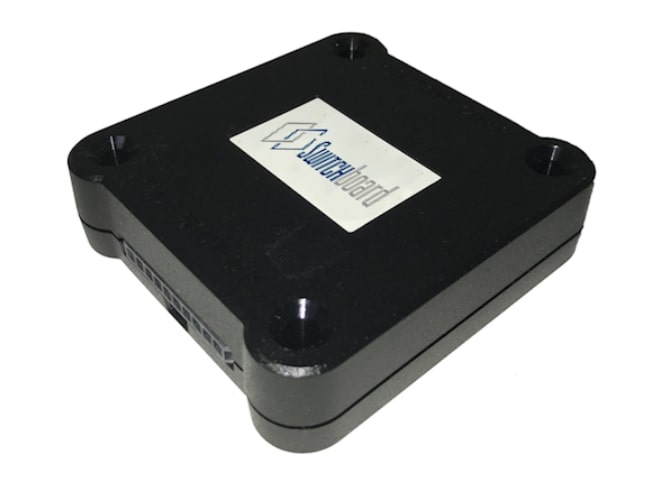 SwitchBoard ELD
Although a relatively smaller company, Switchboard has risen to the occasion and meets its competition. With exciting features and attractive pricing, the Switchboard ELD comes with an app that can be run on most mobile phones and tablets, making it an even more attractive ELD option.
Best For:
Benefits:
User-friendly and easy to understand
Affordable
Reliable Bluetooth connection
Complies with U.S. and Canada HOS rules
Temperature monitored trailer
Features

Asset tracking and GPS
IFTA automation
Vehicle diagnosis
Vision dashcam
Weigh scale bypass
Disadvantages:
Unidentified driving tools need improvement
Carrier log edits act up often
Pricing:
$200 upfront cost
$10 monthly fee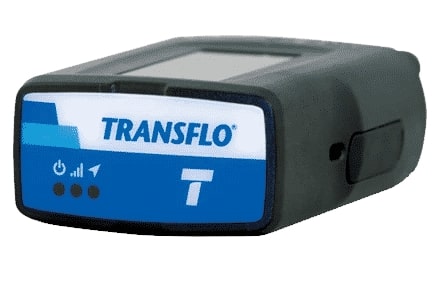 Transflo ELD T-Series
The Transflo ELD T-Series device is an economical and functional ELD that includes ELD T7 equipment, a dashboard for fleet managers, and a mobile electronic driver's log.
Best For:
Benefits:
Offers real-time GPS truck tracking
Driver safety and behavior visibility
Analyzes routes and fuel consumption
Ensures accurate vehicle checks and logs
Accident detection
Optimum compatibility with various truck types
Disadvantages:
Driver status malfunctions on occasion
Customer service could be improved
System may add drivers randomly
Pricing:
$110 upfront cost
$28 or $31 monthly subscription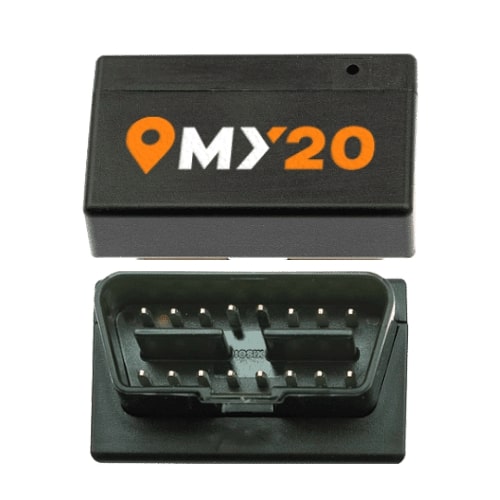 Konexial MY20 ELD
Konexial My20 ELD provides the features necessary to help fleet managers manage their fleets while complying with ELD mandates. This logging device helps boost fleet productivity and earning potential.
Best For:
Owner-operators
Fleet managers
Enterprise fleets
Benefits:
Ensures secure data record
User-friendly app
Great customer service
Provides training for new drivers
Edge-computing technology
Voiceover turn-by-turn directions
Disadvantages:
App changes status randomly
Pricing:
$130 upfront cost
$25 per month
How Does An ELD Work?
An electronic logging device (ELD) is a piece of hardware that is used as a tool for logging your driving hours. The primary goal of an ELD is to collect records relating to each and every driver's record of duty status (RODS).
This means that when the ELD is hooked up to a vehicle, the device keeps track of the date, hours of driving, mileage, engine hours, and other HOS status details of the car. The ELD ensures that truck and commercial drivers abide by the ELD mandate for the sake of public safety.
These records are transmitted to the fleet management software for managers to review and approve. The information also shows up on the driver's device so that drivers can make sure they are following and abiding by all of the safety rules.
What Makes a Good ELD Device?
Here are some features to look out for when deciding which ELD device is best for you!
U.S. and Canada ELD Compliance
In addition to being registered and appearing on FMCSA's list of approved devices, a good ELD is one that has passed through third-party testing. Third-party companies exist to ensure that ELDs adhere to ELD compliance rules.
While individual companies will run tests to make sure the devices comply with expectations, third-party testing is important because it makes sure the clients don't miss anything. It's essentially a double-check system that guarantees the compliance of ELDs with the new mandate. Drivers need to observe the ELD mandate, especially when crossing the U.S. and Canada borders.
User-Friendly Technology
Quality ELDs should not be complicated. The best ELDs are easy to operate and understand. It should connect to your vehicle's engine with ease, and the information recorded by the ELD should be simple to interpret. In addition to a user- and mobile-friendly interface, the most ideal ELD will also come with a dash cam.
Bank-Grade Security
Storing important data is of utmost importance, especially when it comes to ELDs. In order to protect drivers and the companies they drive for, it is essential that the information gathered by these devices is secure. Top-tier security features are a must-have no matter which ELD device you choose.
Affordability
Most ELDs come with monthly subscriptions in addition to upfront costs. Look for ELDs with affordable monthly payments or low upfront costs to keep your ELD as affordable as possible.
Dot Inspections
The DOT requires ELDs to log information regarding the number of driving hours each driver completes in addition to other fleet compliance rules. Failure to meet the DOT compliance expectations can lead to a lot of trouble for both drivers and trucking companies alike. So, in order to avoid any issues, make sure your ELDs are in line with DOT requirements at all times.
Easy Log Edits
The one major disadvantage of technology is that it's possible that there will be errors due to basic malfunctions or problems with the technology. If there are erroneous logs created by the ELD system, you'll want to be able to edit the information. As such, the best ELD should allow you to make easy edits to the logs while still adhering to the requisite guidelines.
Comprehensive Diagnostic Evaluation
A good ELD is one that keeps a consistent and accurate record of every driver's hours of service (HOS). This will avoid any incidences of drowsy drivers behind the wheel among many other unwanted situations.
The HOS is the maximum amount of time a driver is allowed to be on duty. This data will include driving time and overall rest times. As such, the ELD should track locations via GPS, mileage, fuel usage, and other information about the vehicle.
Cloud-Based
You'll want an ELD that comes with cloud-based technology because it will make storing accurate data logs possible independent of manual inputs. A good ELD will also help you keep your workspace neat because there won't be any paper to organize or hold onto. This will ultimately sidestep any need for wiring while also supporting automatic updates.
Get the Right ELD Solution for You
A reliable logging device doesn't just save you gas. ELDs can also prevent accidents and keep you in compliance with the law. Learn more about ELDs so that you can make a well-informed choice and choose the best ELD devices that meet your goals.