Ecommerce businesses must meet customer expectations for speedy shipping options. Whether a customer needs a product in a week or as soon as tomorrow, you'll need to be able to offer solutions that ensure the product reaches the customer within the agreed upon timeframe.
In the modern world, the most common shipment options include standard, priority, express, and expedited. Today, we're going to focus on expedited shipping solutions. Keep reading to learn more about the ins and outs of expedited delivery so that you can meet your customers' needs.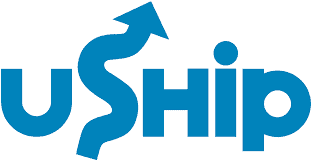 Featured
uShip helps you find and book with the right feedback-rated transporter who can haul your large items at the right price. Our technology makes rates and tracking transparent from pickup to delivery.
What Is Expedited Shipping?
Expedited shipping is an agreement between you and the delivery service where they will pick up the goods and deliver them without making any stops in between the pick-up and drop-off locations. Generally speaking, the customer experiences either overnight or two-day delivery with this option.
That said, the exact timeframe will depend on the availability of the carrier and where the goods are going in terms of the final destination. Typically, these shipments are placed in a truck that is operated by the same driver from pick-up to delivery.
That's how these shipments move so quickly! Since the truck makes few, if any, stops and the driver remains the same from beginning to end, there's less time wasted and more time saved, making for more expeditious transportation.
How Does Expedited Shipping Work?
Expedited shipping is a very fast delivery option for customers needing their products sooner than later. While this shipment option generally comes with a higher price than other shipping methods, it's worth it because it gives customers the option when they need it most.
How Long Does Expedited Shipping Take?
Expedited shipping can be as fast as next-day delivery or it might be two-days. It depends on the carrier, the recipient's location, and the location of your warehouse or fulfillment center.
How Much Does Expedited Shipping Cost?
The cost of expedited shipping will vary based on the size of the package, where the package is going, how much it weighs, and the speed required. Prices generally start around $20 but can be as much as $100.
Why Is Expedited Shipping So Expensive?
Expedited shipping is so expensive because it requires a truck to dedicate its time and expenses to one package since there are few, if any, stops between picking up the goods and delivering them to their destination. You're paying for the truck, its gas, and its driver during that time frame.
Shipping Carriers That Offer Expedited Shipping
Looking for carriers that offer an expedited ship option? Here's an overview of those offering those services and what to expect when using them.
USPS Expedited Shipping
USPS offers expedited shipping through Priority Mail Express. This service is their fastest for domestic shipments. If your package is less than 70 pounds, you can overnight it through Priority Mail Express with prices starting at $24.70. You can pay more for the following options.
Guaranteed next-day delivery by 10:30 a.m.
Tracking
Certificate of mailing
Signature
UPS Expedited Shipping
UPS offers domestic expedited shipping services with options for same-day, next-day, two-day and three-day shipments. Shipping expedited with UPS is faster than ground, which offers shipping times of up to 5 business days. The service starts at $37.69.
UPS Worldwide Expedited promises shipments to 220 countries in 2-5 business days. The deadlines are flexible and help shippers weigh the pros and cons of cost and speed.
FedEx Expedited Shipping
FedEx offers same-day, Express Saver (3-day) and Expedited Freight Services (same-day or overnight). If your package is international, you can get FedEx International First or FedEx International Priority for packages to reach their destination in 1-3 business days. This service is available in 220 countries.
How To Offer Expedited Shipping and Keep Costs Low
Expedited shipping can cut into your margins if you aren't careful. There are a few strategic moves you can make to avoid financial impacts while ensuring cheap freight shipments that still delight your customers.
Outsource To a 3PL
A third-party logistics company (3PL) can help you make your delivery options more affordable for your customers. That's because 3PLs can utilize volume discounts and offer delivery for a variety of shippers, thereby making the service more affordable.
Also, 3PL partners can aid in fulfillment, shipping coordination, returns, exchanges, warehousing, and inventory. You'll also have access to leading technology that can aid in managing your business while successfully meeting your customers' demands.
Another option is to consider pallet shipping as a way of reducing costs while getting bulk shipments to your consumers on time.
Distribute Inventory
Shipping costs are impacted by the pick-up and drop-off locations associated with the packages. The distance between those two addresses will affect the total cost of the shipment.
So, by distributing your inventory, you can decrease the distance between shipments to make packages get where they need to go quickly at a lower cost. Using multiple fulfillment centers helps get goods closer to their delivery location to reduce the final shipping cost for the goods to reach end customers.
You'll create shipping zones based on a customer's address to ensure the goods come from the closest fulfillment center to reduce shipping expenses.
Require a Minimum Spend Threshold
To make rush shipments worth the cost, you can require a minimum spend threshold. That way you aren't spending more on the shipment costs than what you make from the sale. For best results, you'll need to do an in-depth cost analysis to understand at what point it will be valuable to offer faster shipping options.
You have to balance customer expectations with cost. So if other shipping options are free, maybe you pay for a small portion of the expedited shipment and pass on the additional costs to the consumer until an order reaches a certain threshold when even the fastest shipping options are free.
This will all depend on your profit margins and how much of the shipping costs you can afford to take on without hurting your financials but also ensuring you don't see high cart abandonment rates due to limited shipping options or large shipping expenses.
Advantages of Offering Expedited Shipping
Offering expedited shipping has many great advantages, mostly focused on the customer experience and customer loyalty.
Reduction in cart abandonment rates
Delight customers based on their expectations
Improvement in customer loyalty and repeat customer orders
Better protection for cargo since there are fewer stops
Disadvantages of Offering Expedited Shipping
While offering expedited shipping can be great for your customer service, it also presents several challenges.
Inability to make order changes
Customer issues with meeting guarantees
Stressful during busy times of the year, such as holidays
Limited efficiency
Lack of customer interest in same-day or next-day shipping
Expensive to maintain for the few who are interested
Expedited Shipping vs Other Shipping Methods
You have many options for shipping timelines and services. Learn how expedited shipping stacks up to other shipping methods.
Standard Shipping
Standard shipping is the most affordable, yet slowest shipping option. Generally, standard shipments arrive in 3-7 business days from the date of drop off or pickup, though this timeline varies based on which carrier you're using.
Most online retailers count shipment times from when the customer places the order to the time it is on their front porch. So, your shipping estimates will need to include order processing, including the packaging time, and the time to get the package to the carrier.
Express Shipping
Expedited shipping and express shipping are interchangeable terms depending on which shipping service provider you're talking to. Both terms refer to shipments that are same-day, next-day, or two-days.
Basically, anything that is faster than standard shipment can fall in the express or expedited shipping range. So, if you're confused about why the shipment is listed as express in one place and expedited in another, just know that the terms are interchangeable.
Meeting Customer Demands for Fast Shipping
As customers rely more heavily on online orders for everyday essentials, their expectations for shipping timelines have changed. Offering rush shipping times has become a requirement for e-commerce businesses. Partnering with a carrier or 3PL partner who can make those fast fulfillment timelines possible will help you compete with modern competitors and meet customer expectations.