Are you moving to a new state? Or are you an eCommerce merchant who needs to ship customer orders? Whatever your situation, if you're shipping something large, you want to find cheap freight shipping rates.
But what should you look for when searching for a carrier? This article will show you how to get cheap freight shipping and keep your overall costs low.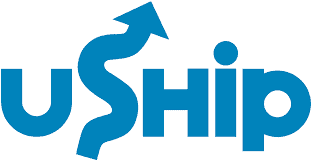 Featured
uShip helps you find and book with the right feedback-rated transporter who can haul your large items at the right price. Our technology makes rates and tracking transparent from pickup to delivery.
What Is Freight Shipping?
When you need to ship an item over 150 pounds or its dimensions exceed 30 x 30 x 30, it is considered freight. Normal parcel services aren't authorized to make deliveries of that weight or size, so you need to find a freight shipping company to send it by air, land, or sea.
What Contributes to Freight Shipping Costs?
The cost for shipping large items depends on a few variables like weight, how soon you want the delivery to be made, and whether the item needs special handling.
Weight of Items: The larger the item is, the more space it needs to be transported. Therefore, you will be charged a higher rate for bigger shipments. Each carrier has different weight limits, and each state has its own weight specifications for carriers, so you'll have to ask what's considered overweight. However, you pay less per 100 lbs. for heavier shipments.
Speed of Delivery: The faster you want the item delivered, the more you'll pay in shipping costs. Planning your shipments ahead of time will save money, but there are instances where a customer urgently needs an item, and you'll have to send it through express shipping. Expedited shipping rates vary based on the carrier.
Packaging of Items: Heavy items will need more than one person to load and unload, and the extra manpower will cost you. Also, choose packaging that fits proportionate to the item. Using a box that's too big and filling it with packing materials will cost more when dimensions are taken into account. Use snug packaging to get a cheaper rate and minimize product damage. Pallets for heavier items are another packaging option that will increase your costs.
Fragility: Shipping delicate valuables can be costly even if they don't weigh much. The packing materials you use will be a huge part of your shipping expense. The box should be of high quality, and the infill used should protect the items and prevent them from bouncing around. A molded infill is pricey, but it is the best protection for vases or other high-value breakables.
Insurance: There's a slight chance that your package will be damaged during transport. Anytime multiple people are handling a package traveling a long distance, the risk for loss or damage increases. Purchasing a freight insurance policy gives you peace of mind and compensates you should something prevent the delivery from being completed.
What Is Freight Class & How Do I Calculate It?
The National Motor Freight Classification (NMFC) is a system developed to provide a standard for comparing merchandise for freight identification and classification. In other words, every commodity has been assigned a class to make calculating shipping costs easier for the carrier and shipper.
There are 18 freight classes with codes numbered 50 to 500. To get a rate quote, you'll have to know your freight class code. Carriers usually have calculators and classification charts on their sites to make it easy to locate your code.
The chart uses the commodity and density of the package to determine the item's freight class. Handling, stowability, and liability also are determining factors. Measure the shipment's height, length, and width to find the density.
Include packaging like pallets around the shipment in your measurement. Multiply the dimensions, and that will give you the shipment's cubic inches. Divide the cubic inches by 1,728 to convert the inches into feet.
Now take the weight of the shipment and divide it by the cubic feet to calculate the pounds per cubic foot, and you'll have the freight density. You can then use the freight class chart to find your classification code.
Freight Shipping vs Air Shipping
Shipping freight by sea or land is much cheaper than air, but air has its advantages. Cargo planes are a faster delivery method since they can go from Point A to Point B without stopping.
It's the best option when goods need to be delivered quickly or within a specific time frame. Air shipping is safe and reliable, but fuel costs and airport fees are passed to the shipper, which means you pay significantly more for air shipments. However, these fees may be unavoidable when sending items overseas.
A cheap international freight shipping option is an ocean freightliner. One shipping container can hold a large amount of merchandise. It can take 20 to 60 days to send an item by ship, so plan ahead when you can. The savings are undeniable as a package that costs anywhere from $150 to $200 to ship by sea will cost $1,000 or more to send via air.
Using a cargo truck is cheaper than a cargo plane when shipping domestically. The truck may take up to a week to reach its destination, but if there's no rush, you will save money. You can choose between less-than-truckload (LTL) or full truckload (FTL).
If you're only shipping a small amount of merchandise, then the LTL option is your best choice. Because your goods don't take up all the space on the truck, you split the cost with other shippers. If your load fills the truck, it will be shipped as an FTL, and you won't have to make stops to deliver other items along the way.
5 Steps to Source Cheap Freight Shipping
Now that you're aware of the different methods used for freight shipping and the variations in cost, it's time to find a cheap freight shipping company near you. Here are five tips to make sure that happens.
Step 1: Know Your Variables
Before contacting any freight shipping companies, know what variables will impact your costs. Pricing is based on what you're shipping, how far it's going, whether the item is restricted or requires special handling, weight, and the carrier you choose. Once you know your parameters, you can set a realistic expectation around cost.
Step 2: Compare Carrier Rates
Never accept the first quote you receive. Compare carriers and shop around for a cheap freight shipping rate. Sites like freightcenter.com, freightfinders.com, and freightquote.com allow you to compare different carrier rates on their platforms.
Check each company's terms and conditions to ensure they deliver the kinds of products you want to send. You should also find the time frames for delivery to know how soon the package will reach its destination. The carrier should be insured and offer order tracking so you can watch your shipment's movements.
Also, please find out how long the company has been in business, and don't hesitate to read reviews and comments from shippers who have used them in the past. Do they have a customer service department to assist you if something goes wrong? The company you select should be reputable and dependable.
Step 3: Look for Discounts
Some carriers provide discounts for customers who meet certain qualifications. Many of them offer small business discounts if you sign up for one of their shipping programs. Some require a minimum number of packages per month to receive a discounted rate. Others base the discount on your shipping activity and give you a yearly discount.
If you're an ecommerce merchant who ships regularly or occasionally, search for a shipping company that offers discounts if you register with the company's website. The discount may be small, but it's better than paying the full retail cost.
First-time user discounts are another way carriers try to decrease the costs for the shipper. They're also a great way to try a carrier out without committing. If you like their services, you can continue using them, but if they don't meet your expectations, you can simply walk away.
Step 4: Decide If You Need Shipping Insurance
Although 5% to 15% of shipments never reach their destination, determining whether or not to insure your items is up to you. If the insurance cost is more than the item's value, is it worth the extra protection?
Is the packaging secure enough to protect the product shipped? Can you afford to go without reimbursement for lost, stolen or damaged packages? Only you can answer these questions as the insurance cost will be based on the sent item, and only you know how it will affect your bottom line.
Step 5: Lighten the Weight
As we've discussed, heavier packages cost more to ship. Sending one or two packages by themselves isn't the most cost-effective option. You should look into consolidated shipping to get a cheap freight shipping rate.
This is when you have an LTL that won't fill an entire container. The carrier will combine your package with other LTL shipments headed in the same direction, and you'll only need to pay for the space that your package takes up within the container. Your costs are reduced, and your goods will be delivered on time.
Cheap Freight Shipping is a Reality
Finding a cheap freight shipping carrier requires some time and research, but it's worth the effort. Whether using them once or continuously, you can find a carrier to fit your budget.
Pricing is competitive, and depending on the mode of transportation you choose, the rates can be unexpectedly low. Shop around to find the best solution for your needs.
FAQ
How do I get the best freight rates?
Know your variables, compare companies, and look for discounts to get the best freight rates.
What is the cheapest way to send freight?
 The cheapest way to send freight is by sea.
Who is the cheapest to ship with?
Pricing is competitive, and you don't always have to choose a big name company if you have local carriers who are just as reputable. Search locally and compare prices.