As a trucker, you might dream of owning your own rig someday. But the price tag on a new semi-truck can make it feel impossible to achieve this goal when working with a budget.

But there's good news! Owning a rig doesn't have to be out of reach. The solution could be as simple as signing up with one of the zero-down lease-purchase trucking companies.
Here are some examples of the best trucking companies with lease-purchase programs, along with an overview of how their lease agreements work.
Featured
TAP connects carriers to trusted partners and services helping them run a successful trucking company. The premier one-stop-shop consulting firm, partnered with Cornerstone Insurance Services, specializing in commercial trucking insurance.
Quicklook: Best Zero Down Lease-Purchase Trucking Companies
Best for Career Development: KSM
Best for Accessibility: Swift Transportation
Best for Multiple Lease Plans: JB Hunt
Best for Flexible Scheduling: PGT Trucking
Best for Comprehensive Support: Nova Lines
5 Best Zero-Down Lease-Purchase Trucking Companies
Lease-purchase trucking has grown in popularity to become a highly competitive market. With so many companies competing for your business, it can be hard to decide which one will serve your needs best.
To help you make an informed decision, here is a brief comparison of the 5 best zero-down lease-purchase trucking companies.
KSM

KSM is great for company drivers who aren't quite ready to take the leap and purchase their own semi. Driving for KSM allows you to be your own boss, but also to enjoy the backing and guidance of experts in the industry.
Special Features:
Choose what you haul
Paid cargo and liability insurance
Company-paid trailer maintenance
3,000 miles weekly average
Benefits:
Structured pay raises
Longevity bonuses
Loaner trucks available if yours breaks
KSM provides an opportunity to drive as a company driver to get a feel for how they operate. When you're ready, they will consult with you about their no-money-down truck lease to own program.
Swift Transportation

Swift Transportation is a good choice because they let you set your own schedule. You can run solo or in a team. Plus, you can choose the type of load you want.
Special Features:
Flexible freight options
Parking available at all terminals
Licensing and permits paid by the company
Benefits:
Productivity bonuses
Cheaper insurance premiums
Detention pay
Full-service terminals nationwide.
JB Hunt

JB Hunt is a popular lease-purchase trucking company for many reasons. They offer flexible terms to help you get started in the lease-purchase program without upfront costs.
Special Features:
Lease terms from 12 to 36 months
Flexible weekly repayments
Multiple lease plans
Benefits:
Get freight when you want it
Discounts on fuel and insurance
Discounts on service and tires
JB Hunt also makes it easy for you to own your semi-truck in two years or less. They also offer mileage-based and percentage-based plans.
PGT Trucking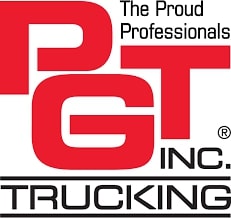 PGT Trucking is one of the top zero-down lease-purchase trucking companies around. One thing that makes them popular is their flexible scheduling options.
Special Features:
$5,000 driver referral bonus
$0 down and flexible financing
Excellent percentage pay
Benefits:
Discounts on truck parts and tires
Earnings of up to six figures yearly
Free trailer rental for the first four weeks
PGT specializes in CDL-A flatbed trucking, so drivers must have experience hauling these types of trailers.
Nova Lines

Nova Lines offers a lease-purchase plan that is ideal for truckers who are ready to get started without any hassles. They allow drivers to have more control over their program by choosing a plan that best suits their needs.
Special Features:
Consistent revenue stream
Choose your own routes
Return every week or drive four weeks in a row
Benefits:
Only well-maintained trucks and trailers
Lease terms range from 3 to 5 years
No balloon payment
Some of the disadvantages of 0 down lease-purchase trucks may include the following:
End-of-lease balloon payment
Can't lease without 2 years of OTR experience
Hidden costs
If you are considering a lease-purchase plan, compare the companies you're interested in. Make sure you understand the entire agreement so there are no surprises at the end of the contract.
Keep in mind that even the top lease-purchase trucking companies may include terms you disagree with.
What Is a Lease-Purchase Program?
A lease-purchase trucking program for truckers is an agreement that allows drivers to purchase their rig without a down payment.
With many lease-purchase programs, drivers are classified as an owner-operator right away. But some companies may require you to wait a few months before they will classify you as an owner-operator truck driver.
The programs also offer drivers the opportunity to set their own routes and schedules. Some companies offer multiple lease options so drivers can choose the plan that is best for their needs.
Most leasing companies require drivers to be at least 21 years of age. Drivers can get insurance through company-approved vendors. However, coverage must comply with the lease contract requirements.
Driving for a lease-purchase company can be a good decision because they provide well-maintained trucks and trailers. Companies may offer the option of trading the truck for a newer one every few years, which can reduce maintenance costs.
Owner-operators are typically responsible for all maintenance and repairs, but with a leased truck, the company will pay many of those costs. The company also provides the permits and fees that are necessary to get the truck on the road.
How Do Lease-Purchase Programs Work?
Lease-purchase programs help drivers take a faster track from being a driver to becoming an owner-operator.
When you sign a lease-purchase contract, you'll be buying a truck from a particular company. Through the term of the contract, payments will need to be made monthly. At the end of the lease, you can give the vehicle back to the company or complete the final terms of the contract to take ownership of the truck.
Under a lease-purchase plan, you are an owner-operator. However, you are still bound to the leasing company and cannot use the rig to haul for others.
What to Consider with a Lease-Purchase Program
Buying a semi-truck through a lease-purchase program is an easy way to start a business. But the pros and cons must be considered carefully. Each company offers its own set of requirements for the agreement, so do your research upfront.
Don't forget to think about down payments, pay, benefits, technology, equipment, and the routes you may need to take. These are some of the things you need to consider.
The Obvious — Zero Money Down
The no-money-down truck lease-to-own option is great for drivers who don't have good credit or enough cash for a new vehicle down payment. Many lease-purchase companies allow you to enter the contract without a credit check.
However, some contracts come with a large balloon payment at the end. Keep this in mind before you sign!
Great Pay & Benefits
Many lease-purchase companies offer good pay and benefits that you might not get as a company driver. The average lease-purchase starting salary in the U.S. is around $72,800 per year. This averages out to $37.33 per hour. Experienced drivers can make upwards of $180,000 per year.
Latest Technology & Equipment
Leasing a truck is a great way to keep your vehicle up to date. During the lease, you can upgrade to a newer vehicle. This option allows you to stay abreast of the latest technology and equipment on the newer semi-trucks.
For instance, newer trucks have features such as collision mitigation technology that uses radar and sensors to minimize accidents. Telematics monitors the vehicle using GPS to provide onboard diagnostics and record movements.
Consistent, Stable Routes
Truckers are often away from home for weeks at a time due to the time constraints of the business. This disadvantage is eliminated with a lease-purchase agreement.
Most companies allow drivers to choose their route and schedules and do not subject drivers to deal with dispatch.
Easily Find Jobs and Become Your Own Boss
Working as a trucker can be a rewarding job. Many drivers plan to buy their own rigs someday. With lease purchase programs you dream of being your own boss can become a reality!
Now that you have the truck in place, where do you find jobs? At TruckDrivingJobs.com, new and experienced drivers with a Class A CDL license can easily find jobs nationwide. Begin your search here!
FAQ
What Are the Best Lease-Purchase Trucking Companies?
The best lease-purchase companies provide support, maintenance and repair incentives, and low to no balloon payments.
How Does Leasing a Semi-Truck Work?
With a lease agreement, drivers sign a contract that they will pay specified monthly payments to lease the truck for a certain number of years, after which they can purchase the truck or return it.
Is Leasing a Semi Worth It?
Leasing a semi is beneficial for truckers who can't buy their own trucks due to financial constraints or credit history.