Some companies are choosing to cut out the middleman thanks to advances in technology. The best shipper load board can help you avoid working with freight brokers and handle finding carriers on your own.
While there are many benefits of using a freight broker, the ease of direct communication with a carrier and the speed at which a shipper can hire the carrier might be worth the effort. Here's a look at the top load board options for shippers.

Featured
One load board. Unlimited opportunities! Truckstop Load Board Pro gives you freedom, flexibility, and control to run your business your way.
Quicklook: Best Shipper Load Boards
Best For In-Depth Carrier Details: Truckstop.com
Best For Comparing Market Prices for Loads: DAT
Best For Simple-To-Learn Shipper Load Board: Direct Freight
Best For Free Shipper Load Board: NextLOAD
Best For Load Board That Integrates With Any TMS: 123LoadBoard
5 Best Shipper Load Board Options
No matter why you're choosing to meet carriers directly instead of working with a freight broker, you can find a loadboard that meets your requirements. Here's a look at the top five leading options for shippers.
Truckstop.com

Truckstop.com is one of the leading truck load board options, but the price to join is high. You'll receive in-depth insight into what it will be like working with a carrier with some of the higher subscription tiers. Even though the monthly subscription price is higher than that of the competitors, it is still far cheaper than having to deal with delays or carrier issues, which makes this load board more appealing. 
Best For: In-Depth Carrier Details
Special Features:
Highly respected load board
Trusted by many shippers and carriers
Large network of carriers
Specialized trucks available
Benefits:
Better long-term relationships overall
Insights into rates so you pay fair, competitive rates
Credit score review process before hiring a carrier
Load insights to leverage your freight popularity
Book It Now feature to find carriers fast
Disadvantages:
Extremely pricey for a shipper load board
Very competitive marketplace
Pricing:
Subscription-based
Starts at $99 per month
DAT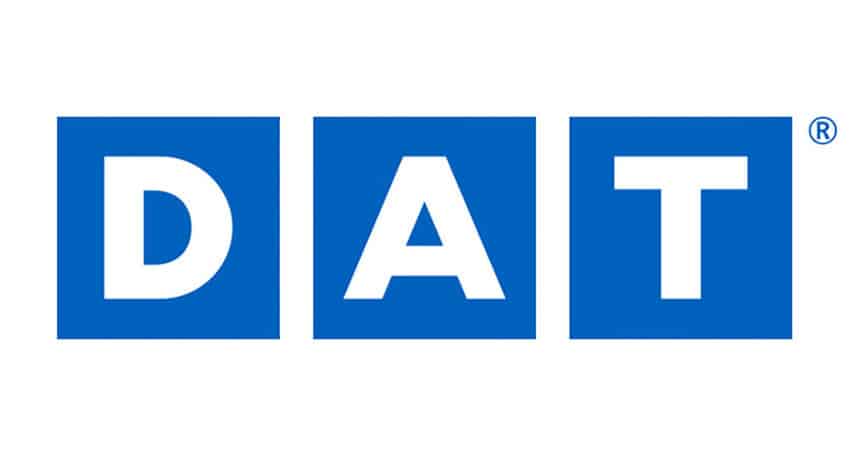 DAT can help you connect with carriers, but the platform is also great for seeing the going rate for transporting goods. You can view similar loads and their current rates. This transparent pricing data helps shippers negotiate with carriers and reach a fair price.
Best For: Comparing Market Prices For Loads
Special Features:
Ability to view average shipping prices for similar services
In-depth carrier details
One of the largest loadboards
Benefits:
Simple load board navigation
Easy to manage budgets and view past rates
More than 1,300,000 drivers use the loadboard
Active load board with nearly 500,000 transactions daily
Disadvantages:
Difficult customer service on platform
Pricing:
Subscription-based
Starts at $139 per month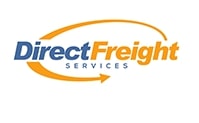 Direct Freight
Direct Freight offers one of the simplest user interfaces of all load boards. You can receive quotes very quickly and get granular about the shipment details to make sure carriers are informed about what you're looking for.
Best For: Simple-To-Learn Shipper Load Board
Special Features:
Text alerts available
Up-to-date information on loads booked through the program
Tracking based on location of drivers
FMCSA documents posted by carriers for shipper review
Benefits:
On-the-go loadboard using the mobile app
Ability to review carrier bids and hire accordingly
Simple and straightforward communication
Secure exchange of documents
Disadvantages:
Self-service through videos and reading
Can be challenging to quote loads on the loadboard
Pricing: $34.99 per month

NextLOAD
NextLOAD is a free load board that both carriers and truckers can use without paying a subscription fee. The load board isn't new. It dates back to 2014, which means you can use it with confidence knowing you're in good company. Creating an account is fast and easy, too.
Best For: Free Shipper Load Board
Special Features:
Load board app available for desktop, iOS or Android devices
Notifications for new quotes for posted loads
Entirely free load board no matter how many shipments you post per month
Benefits:
Load board from Apex
Cost-effective, especially for shippers looking to hire carriers infrequently
Real-time data to stay updated on industry updates
Easy to use despite being free
Disadvantages:
Hard to come by unique truck types on the platform
Extremely active, which can make it challenging to keep up with
Pricing: Free

123LoadBoard
The greatest advantage of working with 123LoadBoard is that you can integrate it with your TMS for speed and efficiency. This allows for automatic load posting, which can help you meet carriers faster and get quotes the moment you know you'll need goods transported.
Best For: Load Board That Integrates With Any TMS
Special Features:
Free TMS integration
Credit checks through TransCredit
More than 88,000 carriers
Easy-to-use mobile app
Benefits:
Live GPS truck locator 24/7
Automated postings based on what you input
Can set up FTP, email or API posting to speed up the process
150,000 loads contracted through the load board move daily
Disadvantages:
Some glitches with the PC app
Low rates on 123Loadboard
Pricing: Free
What Is a Shipper Load Board?
A shipper load board offers features designed to help shippers meet carriers and owner-operators to fulfill loads. Some load boards tailor their services more to truckers than they do to shippers, while others know the importance of offering beneficial features that help shippers make informed decisions.
But what is a load board? It's basically an online forum for posting specifics on your next load and allowing carriers to submit quotes or complete the load for you.
The best load boards allow you to be more detailed about the load as well as your expectations. This makes it easier to find an ideal driver for each type of freight.
Advantages of Shipper Load Boards
You'll experience many great advantages when using a shipper load board. These advantages include the following:
Free or discounted membership as a shipper
Shipment tracking features
Carrier credit checks
Fast, easy payment tools
TMS integration for faster load posting
Obtaining speedy carrier quotes
Finding Carriers Quickly and Optimizing Budgets
Ultimately, shipper load boards offer the benefit of speediness. You'll be able to find carriers while staying true to your budget thanks to the average price insights that some load boards offer.
Many load boards not only help you find carriers but they often will provide freight tracking and easy payment options to help manage the process from start to finish as well. Find the load board that best serves your needs so that you can begin posting with ease.