The daily demands of being on the road can pose unique health risks to truck drivers. A lack of physical activity combined with poor eating habits can lead to health issues, such as obesity, diabetes and heart problems.
At the same time, health insurance premiums can be costly. However, good medical coverage is a necessary expense that can help truck drivers stay healthy and avoid unexpected medical bills. So, what is the best health insurance for owner-operators?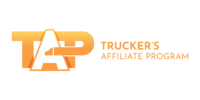 Featured
TAP & Cornerstone Insurance, is a one-stop-shop with access to multiple insurance markets to provide the best pricing and service available in the trucking industry. To receive a free quote, click the button below!
Quicklook: Best Health Insurance for Owner-Operators
Best For Long Distance Drivers: UnitedHealthcare
Best For Small Businesses: Kaiser Permanente
Best For Flexible Needs: Blue Cross Blue Shield
Best For Bargain Hunters: Aetna
Best For Individual Health Insurance: Humana
5 Best Health Insurance for Owner-Operator Options
There are many companies that offer health insurance for owner-operators. Keep reading to learn more about five of them in particular.

UnitedHealthcare
As the biggest healthcare provider in the country, UnitedHealthcare has been in operation since 1977. The company has developed an impressive network of healthcare providers. With operations in fifty states, UnitedHealthcare also serves people in more than 130 countries worldwide.
Best For: Long Distance Drivers
Contact Info:
Types of Insurance Plans Offered:
Dental Insurance
Gap Insurance
Short-Term Insurance
Medicare
Medical Indemnity
Business Insurance
Vision Insurance
Network Size: 1.3 million
States Available: 50
AM. Best Rating: A+ rating
Special Features:
Extensive countrywide network of doctors
Technological resources for better online healthcare
Symptom checker uses AI to give basic healthcare advice
Network of 6,500 hospitals and 1.3 million healthcare providers
Benefits:
Available in all 50 states
Invests heavily in technology and innovation
Telehealth visits available
Huge network of healthcare providers
Disadvantages:
Previous problems with mental health insurance coverage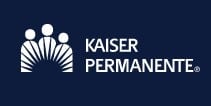 Kaiser Permanente
Kaiser Permanente has been in the business of managed healthcare since 1945. The company covers 12.5 million members in California, Colorado, Georgia, Hawaii, Maryland, Oregon, Virginia, Washington and Washington, D.C. The company offers affordable and flexible plans to small businesses that employ between two and 100 employees.
Best For: Small Businesses
Contact Info:
Phone: Each state has its own number
Types of Insurance Plans Offered:
HMO Plans
Deductible HMO Plans
PPO Plans
Point-of-Service Plans
HRA and HSA-Qualified Plans
Deductible HRA With HSA Plans
Network Size: 23,200 doctors
States Available: 8 states and the District of Columbia
Best Rating: Currently unrated
Special Features:
Small business health insurance
For companies between two and 100 employees
Preventative care programs
Electronic appointment and screening reminders
Benefits:
Affordable small business plans
Excellent customer service
Electronic reminders for upcoming appointments
Disadvantages:
Not available in all states
Has faced sanctions for mental health delays

Blue Cross Blue Shield
Founded in 1929, Blue Cross Blue Shield consists of 34 separate companies, each of which provides health insurance across 50 states. More than 90% of U.S. doctors and hospitals work with BCBS, giving the company access to a lot of data for comparison purposes and innovative opportunities. As one of the largest health insurance providers in the country, BCBS extends health insurance to individuals, families and employers in all 50 states, plus Washington D.C. and Puerto Rico.
Best For: Flexible Needs
Contact Info:
Types of Insurance Plans Offered:
Corporate Health
Group Health
HSAs and PPOs
Individual Health Insurance
Small Business Health Insurance
Dental Insurance
Medicare
Medicaid
High Deductible Health Insurance
Network Size: Over 1.7 million doctors and hospitals
States Available: 50
Best Rating: A+
Special Features:
International health insurance for travelers
Access to more than 90% of the nation's healthcare providers
Biggest healthcare insurer in the U.S.
Benefits:
Wide range of insurance options
Accepted across the country by many hospitals
A highly trusted brand offering great customer service
Access to loads of data allows for cost comparisons and health innovations
Disadvantages:
Does not guarantee Medicare drug coverage
High out-of-pocket costs for some options

Aetna
Founded in 1853 and acquired by CVS in 2018, Aetna is the third biggest health insurance company in the country. If you're looking for affordable health insurance for truckers, you may find the Aetna high deductible health plans very attractive because of their low premiums.
Best For: Bargain Hunters
Contact Info:
Types of Insurance Plans Offered:
ACA Individual and Family Plans
Medicare
Medicaid
Dental, Vision and Hearing Insurance
PPOs, POS and HMOs
HDHP with HRA or HSA
Network Size: More than 700,000
States Available: 36
Best Rating: A
Special Features:
Multiple healthcare offerings
Walk-in clinics for members in 33 states
Fitness benefits with discounts to gyms
Benefits:
Offers Medicare in 46 states
Dental, hearing and vision insurance
Some plans offer over-the-counter benefits
Tax savings opportunities through health funds
Disadvantages:
Star ratings below the national average
Does not offer HSA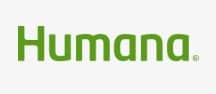 Humana
Humana specializes in individual and small business insurance so it is the ideal health insurance for owner-operators who need insurance in the 18 states in which Humana operates. Humana also has a nationwide PPO so members can find assistance in all states in the U.S. The company has a wide range of small business health insurance packages as well.
Best For: Individual Health Insurance
Contact Info:
Types of Insurance Plans Offered:
Medicare
Medicaid
Vision Insurance
Employer Group Insurance
Dental Insurance
Network Size: 350,000
States Available: 18
Best Rating: A
Special Features:
Specializes in individual and small business plans
Has a range of plans for different budgets
Nationwide PPO
Benefits:
Free preventative care
Excellent customer service
Wellness rewards
Virtual consultations
Access to Humana Pharmacy services
Disadvantages:
Only available in 18 states
What Is Health Insurance for Owner-Operators?
Health insurance for owner-operators should cover either part or all of your medical costs. This is separate from truck insurance, which you might also need. Whether you have a serious illness or you are simply in need of a routine examination, your health insurance should contribute to either a portion of or all of your medical costs.
As an independent contractor, you can seek a health insurance plan that offers individual or family coverage through the marketplace, a private insurer or a trade association. Since you are self-employed, you can claim a 100% deduction of your health insurance premiums.
If you have one or more employees who work for you, it might be possible for you to qualify for a small group coverage policy. The premiums you'll pay for health insurance on behalf of your employees will be fully deductible. As an owner-operator, you are running your own small business, and the Affordable Care Act (ACA) defines a small business as a group of 50 or fewer full-time employees.
That said, you are not required to offer health insurance to your employees. However, it is always a good idea, and you could qualify for a Health Care Tax credit if you do.
How Does Health Insurance for Owner-Operators Work?
When you sign up for a health insurance plan, you must pay your monthly premiums on time to keep your policy in effect. If you are late, your health coverage may be canceled.
In addition to monthly premiums, there are other out-of-pocket expenses an owner-operator may incur.
Deductibles
Most policies include a deductible, which is an amount of money that you must pay before your health coverage kicks in. You should consider how much you have budgeted to pay for your health insurance before you pick a plan. Your deductible will affect your monthly premium.
If you have a lower deductible, your coverage will start sooner. So, your premiums will be higher. But when you have a high deductible plan, you will pay more money out of pocket before you are covered. Your monthly premiums will be lower as a result.
Copayments
Once you have reached your deductible, you may be responsible for a copayment when you visit a doctor or fill a prescription. Often referred to as a copay, this is a set amount that you'll pay for medical care, but it can vary based on the service. For example, your copayment may be $10 to fill a prescription but $20 to see a doctor.
Coinsurance
The percentage of the total costs that you'll have to pay after reaching your deductible is called coinsurance. Your health insurance company will pay the difference. So, if you have an 80/20 policy, your insurance company will 80% while you'll have to pay 20% of the cost incurred after you reach your deductible.
Most of the time, you won't have to worry about filing a claim. Most doctors, hospitals and pharmacies will file electronic claims directly with insurance companies. Health insurance is a significant expense, so when you run a small business, you should always shop around for the best coverage and prices for health insurance.
If you are an independent contractor or you run a business with only a few employees, health insurance premiums are fully deducted. Also, if you decide to join a private health care insurance company and enroll your employees in the plan, you will be responsible for paying part of their monthly premiums.
Your employees will have to cover any services and copayments that are not covered by their health insurance plans. There are plenty of choices to choose from when it comes to health coverage so take your time and search for a plan that suits your budget. Higher insurance tiers will offer more extensive coverage, but they also cost more.
What To Consider With Health Insurance for Owner-Operators
When choosing health insurance for owner-operators, consider the following factors.
Business or Personal Coverage
If you do not have any employees, you can use the Individual Health Insurance Marketplace to find the type of insurance that offers you the healthcare coverage you need, all while meeting your financial requirements as well. As soon as you start to employ people, you can find affordable business coverage in the SHOP Marketplace For Small Businesses.
Availability in Your State
If you travel across state lines, you must have healthcare insurance that covers every state within your itinerary. If you don't, you may find yourself without coverage in certain states, which can be risky.
Contributing to Employee Plans
Many businesses make health insurance contributions for their employees because perks like health insurance can help to attract and then retain employees. The cost will depend on the type of coverage that you opt for, and the higher the premium, the lower the deductibles.
Open Enrollment
Every year, there is a window of time during which you can change or cancel your health insurance plan. This period of time only lasts for a few weeks, so it's important to make good use of the open enrollment as you consider your options.
Business Liability Insurance or Workers' Comp
When you or one of your employees needs medical care, you'll need to ensure that there are no other types of insurance other than health insurance that cover the claim. If you have Workman's Compensation, for example, and an employee is injured while working, then the claim should be against Workman's Compensation, not health insurance.
Take Advantage of Favorable Health Coverage Options
As a truck owner and operator, you have plenty of responsibilities, not least of which is insurance. For example, you will have to secure fleet insurance that is tailored to the particular needs of your company.
Another crucial issue is health insurance for you, your family and your employees. Fortunately, there are a number of large, reliable companies that offer health insurance for owner-operators. Be sure to do your homework and find the health insurance provider that best meets your needs.
FAQ
Do Truckers Get Benefits?
Many truckers receive benefits, including paid time off, health coverage and even retirement benefits.

Is Obamacare Good for Owner-Operators?
Under Obamacare, only small businesses are exempt from offering health insurance to their employees. The laws that require businesses to offer healthcare insurance to their employees will increase the costs for larger employers. Smaller owner-operators who want to compete in the job market may have to offer health insurance for truckers.

Do truckers have life insurance?
Truck drivers typically receive life insurance coverage from insurance providers for a fixed amount of time until the policy expires. Depending on your preference, the length of the coverage may be between 5 to 30 years.