If you've decided to start a trucking business or you want to make the transition from truck driver to owner-operator, you'll need the right truck insurance to cover your liability and protect your financial interests. But there are so many insurance plans and policies out there.
How are you supposed to know which coverage you really need? Transportation truck insurance modalities bring together the traditional coverages that trucking businesses need for a faster, easier way to purchase insurance based on the type of trucking business you operate.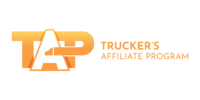 Featured
TAP & Cornerstone Insurance, is a one-stop-shop with access to multiple insurance markets to provide the best pricing and service available in the trucking industry. To receive a free quote, click the button below!
How Does Transportation Truck Insurance Modalities Work?
With a modality, insurance companies or agents help recommend a suite of insurance services that will protect the liability that your type of company faces.
Companies focused on oversized loads will have different risks than those that offer reefer services. And transportation companies only offering local deliveries compared to regional transportation will also differ in liability needs.
Insurance modalities help make insurance buying easier and straightforward through tailoring plans based on your business type to ensure you have everything you need to operate with peace of mind.
While you might have insurance underwritten by multiple carriers, you'll work with one contact and pay one bill for convenience.
What Types of Transportation Truck Insurance Modalities Are There?
There are several types of transportation truck insurance modalities based on the class of transportation you provide.
Here are some examples:
Dry van
Flatbed haulers
Grain and agricultural goods haulers
Hazardous commodities
Non-hazardous liquid commodities
Refrigerated goods haulers
Who Needs It?
Since modalities are designed to package all insurance coverage you might need based on the trucking you provide, anyone operating a transportation company using Class 8 trucks or other vehicles requiring a commercial driver's license should purchase commercial truck insurance.
Modalities simply make the process simpler in knowing what coverage you need and offering one policy price for your consideration instead of shopping around for cargo insurance in one place and generally liability somewhere else.
You need semi-truck insurance if these details apply to you:
Are an owner-operator
Employ other CDL drivers
Market your transportation services for-hire
Have an internal trucking team that transports your goods, such as companies like Walmart that uses its own drivers instead of contracting with outside carriers
How Much Does It Cost?
Many factors go into the total price of your insurance coverage. Insurance companies use complicated algorithms to decide coverage prices based on company characteristics, history and overall risk.
These are examples of factors that can contribute to the cost of insurance for trucking companies:
Type of trucking you offer
Size of fleet
Price of cargo you transport
Number of drivers covered on your plan
Distance you transport goods
Level of risk associated with the type of cargo you haul
States in which you operate
Insurance claim history
Things to Consider With Transportation Truck Insurance Modalities
Before working with an insurance agent or other company to purchase a transportation truck insurance modality to protect yourself from liability, learn the top considerations for purchasing truck insurance.
Coverages & Limits
One way insurance companies help business owners meet their insurance budgets is by offering plans with different coverage options and limits. For example, a policy might include $500,000 to $1,000,000 in auto liability coverage based on your preferences.
Insurance buying is not a fast, simple process. Take your time to discuss the coverages and limits with your agent before purchasing any insurance plan. This will tell you whether you've covered your potential liability based on the services you offer your customers.
Eligible Classes
Some insurance plans only cover certain classes of trucking companies. That's because they have coverages and limits specifically designed for that type of trucking business.
If an insurance company doesn't offer insurance for your class, keep looking. There's certainly an option out there for your trucking business that covers you from all sides from unknown incidents.
Submission Requirements
Each insurance plan will have different paperwork requirements to complete the underwriting process. Some requirements might include the following:
An application
Review of 2 to 5 years of loss information
Motor vehicle record (MVR)
Requirements for how much experience your drivers have
IFTA proof depending on the type of trucking you offer
Company financials
Benefits of Transportation Truck Insurance
Purchasing USA transportation big truck insurance has many great benefits. These benefits include the following:
Investment Protection: Your trucking business is a large financial investment. Protect it with the right heavy truck insurance to ensure your company has a long, successful future.
Avoids Downtime: Downtime is costly because if you aren't transporting goods, you aren't making money. Insurance can help avoid downtime by covering your truck or offering a loaner truck while you get yours fixed. There are also insurance plans that offer replacement income while your truck is in the shop.
Coverage For the Little Things: When people think of insurance, they likely think of massive collisions or serious experiences where a truck goes off the road. But in reality, transportation truck insurance is great for even small events, such as a minor fender bender or a break-in.
Insurance Coverage Tailored To Your Transportation Type
Transportation truck insurance modalities offer tailored insurance plans based on your transportation type. It makes shopping for insurance coverage fast and simple. Talk to your insurance agent about options for modalities to speed up your insurance buying process.