You need capital to purchase or buy equipment but qualifying for a traditional loan is generally not a possibility. Instead, you must look to equipment financing companies that understand the risks you're assuming and can structure your loan accordingly.
An equipment financing organization also has lower requirements for credit since most buyers are starting out and need the loan to finance their first equipment. We walk you through the top 5 equipment financing lenders to get you started
Cover short-term cash flow demands with asset-based lending secured by equipment, inventory, property, and accounts receivables.
Quicklook: Best Equipment Financing Company
Best For Working Capital Loans for Startups: Porter Freight Funding
Best For No Down Payment High-Dollar Equipment Loans: Crest Capital
Best For Companies in Need of $100,000 or Less: Currency
Best For Lower Credit Scores: Better Business Funding
Best For Established companies or those with good credit: CIT
5 Best Equipment Financing Companies
Ready to fund your trucking business? Check out these financing companies who will understand your needs and make your equipment purchases possible.
Porter Freight Funding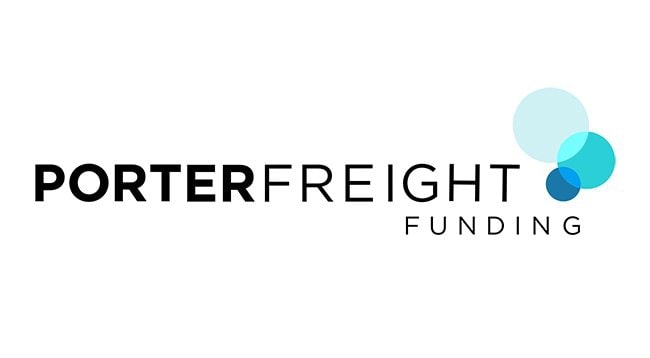 Best For: Working capital loans for startups
Porter Freight Funding is great for startup companies because it knows how to work with companies that have limited credit history. Plus, Porter Freight Funding is well-versed in working with trucking companies, which means they understand the equipment demands your company faces.
Minimum FICO Credit Score: Flexible based on the amount you're borrowing and your credit history
Maximum Loan Amount: $15 million
Interest Rate: As low as 0.75%
Fees: No hidden fees
Time to Fund: 24 hours or less
Crest Capital

Best For: High-dollar equipment loans with no down payment
Most loans get same-day approval or approval within hours when working with Crest Capital. You'll need 2 years of financial history, so this option is not ideal for startup businesses.
But rest assured your loan is in good hands because Crest Capital has been in the business since 1989. Loans for less than $250,000 do not require income statements, which means a faster, easier loan process. The biggest drawback is that you need a decent credit score to secure this financing option.
Minimum FICO Credit Score: 650
Maximum Loan Amount: $1 million
Interest Rate: Variable based on your credit, the size of your loan, and the equipment you're purchasing
Fees: $250 documentation fee
Time to Fund: Same-day approval
Currency

Best For: Companies needing $100,000 or less
Currency requires 24 months of business history and a credit score of no less than 625 to qualify. But it does offer great terms for loans of $10,000-$100,000. After that, its terms are not as favorable and you're better to look elsewhere. While it does offer loans up to $5 million, just review the terms carefully before signing on the dotted line.
Minimum FICO Credit Score: 625
Maximum Loan Amount: $5 million
Interest Rate: 3% to 40%
Fees: $125 documentation fee
Time to Fund: 1-3 days
Better Business Funding

Best For: Lower credit score requirements
If you're seeking a loan of $150,000 or less, you can apply with a one-page application. You select what vendor to purchase the equipment from, including used equipment companies. And you don't have to put down a large down payment to qualify for the loan.
Minimum FICO Credit Score: 600
Maximum Loan Amount: $500,000
Interest Rate: Starts at 5.9%
Fees: There are no fees
Time to Fund: As little as 2 days
CIT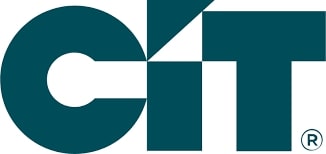 Best For: Established companies or those with good credit
CIT equipment financing loans are great for established companies. But you need to be ready to do the work as these loans require greater documentation than other lenders on this list. For those with good credit and established income, the rates are far better than you'll find from lenders who work with new companies with limited credit.
Minimum FICO Credit Score: 620 for well-established companies or 680 for companies with limited credit history
Maximum Loan Amount: $1 million
Interest Rate: Starts at 5.49%
Fees: None
Time to Fund: Within 1 day or approval
What Is Equipment Financing?
Equipment financing is a specific type of business loan designed to help businesses purchase machinery or essentials for operating their business. Equipment can range from the sofa for your customer waiting room to warehouse forklifts. As a trucking company, you might seek an equipment loan for tractor-trailers, ELDs, office equipment, computers, and other reasons.
How Do You Qualify for Equipment Financing?
Qualifying for equipment financing requires documentation about your financials. Each lender will have specific qualification guidelines, but here are some possible requirements.
Annual income, generally of no less than $50,000
Business credit, preferably 600 or higher
Business credit history, preferably of 2 years or more
Proof of cash flow
How Does Equipment Financing Work?
An equipment loan is a contract between you and the lender in which you agree to specific terms to repay funds over a set period of months. The lender uses the equipment you purchased using the loan as collateral, which makes these loans a lower risk for the lender.
You'll pay interest on the loan, just like you would for a personal car loan or mortgage, which is how the lender makes money on providing this service.
Many equipment loans offer early payoff options if you experience a sudden surge in cash flow and want to avoid the expense of paying interest on the loan for the next few years. Upon paying off the full loan amount, the equipment ownership transfers entirely to you.
What to Consider With Equipment Financing Companies
Before applying for an equipment loan, review these important considerations to avoid big surprises along the way.
Credit Score
Your credit score will impact your loan terms. A poor credit score could make it so that you can't get a loan. An OK credit score could limit the total amount that a lender will approve you for or could lead to unfavorable interest rates. Some lenders are better equipped to work with borrowers with lower credit scores.
Fees
Watch out for loan origination fees, documentation fees and application fees. Some hidden fees can make your loan far more expensive than you might realize when you first agree to it. Ask for clarity about fees before agreeing to a loan.
Loan Terms
Make sure you understand the loan terms available before applying with an equipment financing company. The shorter the loan term, the less interest you'll pay on the loan.
But the shorter the term, the higher your monthly payment will be, which might make the loan unaffordable. Weigh the pros and cons of shorter loan terms to find the right balance based on your cash flow.
No Repayment Penalties
Some loans make you pay extra to pay off the loan early. These loans are not favorable to borrowers and penalize you by making you pay a portion of the interest they would have collected had you waited to pay off the loan based on its terms.
Interest Rate
The interest rate will have a direct impact on your monthly payments. And will increase the total cost of your equipment purchase. Some loans have astronomical interest rates, such as 40%, which will make your equipment cost far more than it is worth.
Time to Funding Post-Approval
Once you receive approval, you want to get those funds quickly so that you can purchase your equipment and start using it for your business. Some lenders take too much time to fund a loan, which can impact your business commitments.
Fund Your Business Equipment with Favorable Rates
Funding business equipment should not require ridiculous loan term agreements and unfavorable interest rates. Porter Capital offers fair rates, large lines of credit, quick funding, and options for startups. For more insights and advice for the trucking industry, sign up for the FreightWaves e-newsletter!
FAQs
How Do You Qualify for Equipment Financing?
To qualify for equipment financing, you'll need a business credit score of at least 600 and 24 months of credit history.
Is Financing Equipment a Good Idea?
It depends. Financing equipment can aid in monthly cash flow and allow you to purchase the equipment now to start getting the benefits of it. But, it can also mean high interest rates and paying more for the equipment.
What Is the Interest Rate On Equipment Loans?
Interest rates on equipment loans vary from 3% to 40%. Carefully reading the loan terms, interest rates, and required payment information is crucial to avoid unfavorable options that could end up harming your business.
How Long Can You Finance Equipment?
The duration of your equipment financing will vary based on the terms you agree to. Loan terms can be as short as 36 months or as long as 10 years depending on the value of the loan, the equipment you're financing, and your credit score and credit history.