Overnight shipping companies can generally offer the temperature-controlled shipping that certain packages require, as long as the distance is minimal. The best cold shipping companies are the ones to trust when you want matter-of-fact shipping for your temperature-sensitive shipments.
Cold shipping packages isn't an easy task, but the following cold shipping companies offer the insulation and the packaging required to keep your product cool while transporting it to its final destination. 
Ship your products with confidence knowing you won't be left with waste simply because the proper temperature wasn't maintained throughout transportation.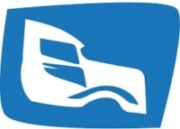 Featured
Where the best truck drivers go to find jobs nationwide!
Quicklook: Best Cold Shipping Companies
Best For International Shipping: Softbox Systems
Best For Inventory Management: Cold Chain Technologies
Best For Reducing Cold Shipping Package Waste: Sofrigam
Best For Variety of Cold Shipping Package Solutions: Sonoco Thermosafe
Best For Rental Packaging Solutions: Peli Biothermal
5 Best Cold Shipping Company Options
When you have temperature-sensitive items to transport, cold shipping is a necessity. The leading cold shipping package companies will transport your products safely and ensure that they reach their final destination without fail.

Softbox Systems
Still known as Softbox Systems, they were actually acquired by CSafe Global in late 2021. Together, these two combined companies bring impressive offerings for cold shipping package solutions. With more than 25 years of experience with temperature-controlled packaging solutions, Softbox Systems brings unmatched innovation that can meet the continued demand. 
Best For: International Shipping
Contact Info:
Special Services:
Methodically-located global facilities
Customized shipping solutions
Reusable pallet shippers via CSafeAPS
More transportable pallet shippers:

SilverpodPRO
SilverpodMAX

Offers both active air cargo and passive parcel solutions
Benefits:
Bulk air cargo solutions
Reusable parcel shipping solutions
Thermal covers
Courier shipping solutions
Real-time shipment visibility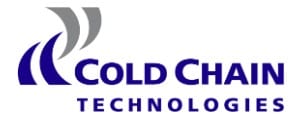 Cold Chain Technologies
Founded in 1967, Cold Chain Technologies continues to provide cost-effective solutions for everyone's cold shipping package needs. Cold Chain Technologies knows that certain packages require temperature-controlled shipping, but the company is even more impressive with its inventory and logistics management solutions. Whether you need help with the inventory of temperature-controlled products or the supplies to ship them, Cold Chain Technologies can manage that for you.
Best For: Inventory Management
Contact Info:
Special Services:
GAP analysis to review your cold chain distribution process
Tests cold shipping package solutions in their ISTA® Certified Laboratories
U.S.-based
Inventory and logistics management services
Benefits:
Offers both custom and off-the-shelf thermal packaging solutions
Distribution locations in the U.S. and international
Pallet and parcel shipping solutions
Engineered driven thermal packaging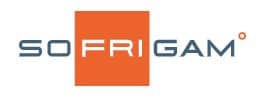 Sofrigam
Sofrigam is committed to reducing waste by not only providing temperature-controlled shipping solutions that are reliable, but the company aims to minimize the waste caused to the environment as well. With less package waste, Sofrigram offers reusable packaging solutions and programs that can decrease your overall cost. Based in France, they have more than 30 locations across the globe, providing quick and effective cold shipping package solutions when you need them most.
Best For: Reducing Cold Shipping Package Waste
Contact Info:
Special Services:
Active shipping solution with their Active Container
38 quality control points verified per product
Eutectic plates and PCM shipping solutions
Pharmaceutical and food safety uses
Track and trace services
Benefits:
Just-in-time delivery of packaging needs in less than 24 hours
Pallet and parcel shipping solutions
So Reuse program 
Committed to minimizing environmental footprint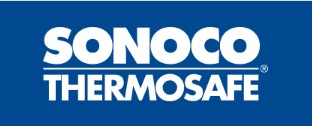 Sonoco Thermosafe
Sonoco Thermosafe provides the various solutions you can count on, no matter the size of your package or the duration of your shipment's transportation process. With one of the most expansive lists of products, you are sure to find the packaging that your shipment requires. They also offer rental services to make your solutions more cost-effective.
Best For: Variety of Cold Shipping Package Solutions
Contact Info:
Special Services:
Wide array of products:

Parcel
Pallet
Insulated shippers and containers
Refrigerants

Rental shipping solutions
Cold Chain Exchange
ThermoSafe Connect – smart containers
Benefits:
Knowledgeable and attentive customer service representatives
Advanced monitoring and tracking 
Global network:

More than 335 plants 
In more than 30 countries 

Custom engineering and cold-chain consulting

Peli Biothermal
Peli Biothermal offers a cost-effective solution that many of its competitors do not. They allow for rentals of their cold shipping package solutions. With varying rental terms, they offer flexible rates, both daily and monthly, as well as pick-ups at their extensive list of locations. This can be a far more cost-effective option, which truly helps to minimize the overall waste and environmental impact.
Best For: Rental Packaging Solutions
Contact Info:
Special Services:
Bulk and long term rental solutions
Wide variety of pallet and parcel shipping solutions
Crēdo ProEnvision™ software
CoolGuard™ and CoolPall
Benefits:
High degree of recyclability among their products 
Designed with customization to meet your specific requirements 
NanoCool for when refrigeration is not available 
eLearning Center: School of Cool™
What Is Cold Shipping?
Cold shipping is the process of shipping products that must stay within a specific temperature range. With cold shipping, if the products being shipped do not stay within the proper temperature range, they will become unreliable or unstable, ultimately rendering them unusable.
Common industries requiring dependable cold shipping package solutions are pharmaceutical, healthcare, life sciences, food and beverage. The safe transportation of temperature-sensitive products is referred to as cold chain shipping.
How Does Cold Shipping Work?
Cold shipping works through a process of tasks ensuring the preparation, storage, and transportation of temperature-sensitive products can make it from point A to point B without variation in the required temperature. 
Depending on the required temperature range of the product(s), the proper packaging will be chosen. From there, the proper form of transportation and transportation equipment must be decided on.
The route the shipment will take must also be factored in. The duration of the transportation of the shipment will be necessary to consider as well.
How Long Can You Keep a Package Cold?
The time of duration you will be able to keep your package cold will depend on the temperature range required, the size of the product or package and insulation, as well as the packaging that is used. Depending on these factors, you can keep your package cold for durations in excess of 168 hours when utilizing the top cold shipping companies. 
What is Cold Chain Management?
Cold chain management involves the process of the storage, packaging, monitoring and transportation of products requiring a specific temperature range to maintain their stability. 
Don't Lose Revenue With Unreliable Shipping
Billions of dollars are lost every year simply due to the fact that shipments are not transported at the proper temperature. Temperature-sensitive shipments require specific shipping measures and if they are not met, the shipment is no longer stable.
Cold shipping package solutions continue to increase as companies have seen the dire need for dependability and assurance in this industry. No matter the type of shipment that requires a designated temperature range, the right companies offer the packaging and solutions you require to ensure you don't lose out on revenue because of unsure transportation. 
FAQ
Can You Ship Cold Packs?
When you have the proper packaging and insulation, you can ship with cold packs. 

How Much Is Dry Ice For Shipping?
The cost of dry ice for shipping will vary depending on the size of your package and the duration of its transportation process.
How Do You Ship Something That Stays Cold?
Cold shipping is the process of shipping items that require a specific temperature range. You can use varying refrigerants and insulated packaging solutions to ensure your item can stay within its required temperature range.