Last-mile delivery gets goods from a warehouse or other hub to the final delivery location for the goods. That location might be a B2B or B2C location, such as a person's home or it could be another business.
For the customer or end-user, the last-mile delivery is the only part of the goods' transportation that they see, making it essential despite being the shortest distance the goods must travel. If you're evaluating a career in last-mile delivery, you'll learn about the top 5 companies to work for.
As one of the industry leaders, TAFS assists trucking companies to increase cash flow with factoring rates as low as 2.49%, business loans and 1-Hour Advance options.
Quicklook: Best Last-Mile Delivery Companies
Best For Shippers and Freight Companies: C.H. Robinson
Best For Total Freight Solutions: Averitt Express
Best For Global Companies: UPS
Best For E-commerce and Consumer Goods Companies: FedEx
Best For Fulfillment Services: Ryder
5 Best Last-Mile Delivery Company Options
Last-mile delivery covers a wide spectrum of product transportation, sometimes from a retail location to a customer and other times from warehouses to retailers. Here's a look at the top last-mile delivery companies you should consider driving for.
C.H. Robinson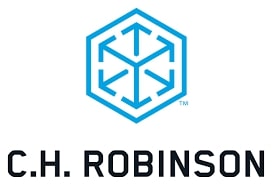 C.H. Robinson is a large freight company offering a variety of services to shippers. One service is last-mile delivery that helps get goods to consumers through a large network of carriers. Because C.H. Robinson works with other carriers, the service experience can vary. But with a network that covers all of North America, it also offers added convenience you won't find elsewhere.
Best For: Shippers and freight companies
Location: North America
Website: https://www.chrobinson.com
Shipping Options:
Last-mile delivery
LTL
Truckload
Freight consolidation
Special Features:
End-to-end visibility
In-depth reporting
Large network of last-mile drivers
Provides delivery to customer's room of choice
Benefits:
Strong customer service availability
Freight service for LTL, truckload and freight consolidation
Curbside services available
Excellent customer service
Disadvantages:
Requires that you use certain systems if you want integrations
Large freight company is not very reactive to changes
Customer dashboard is challenging to navigate and use
Averitt Express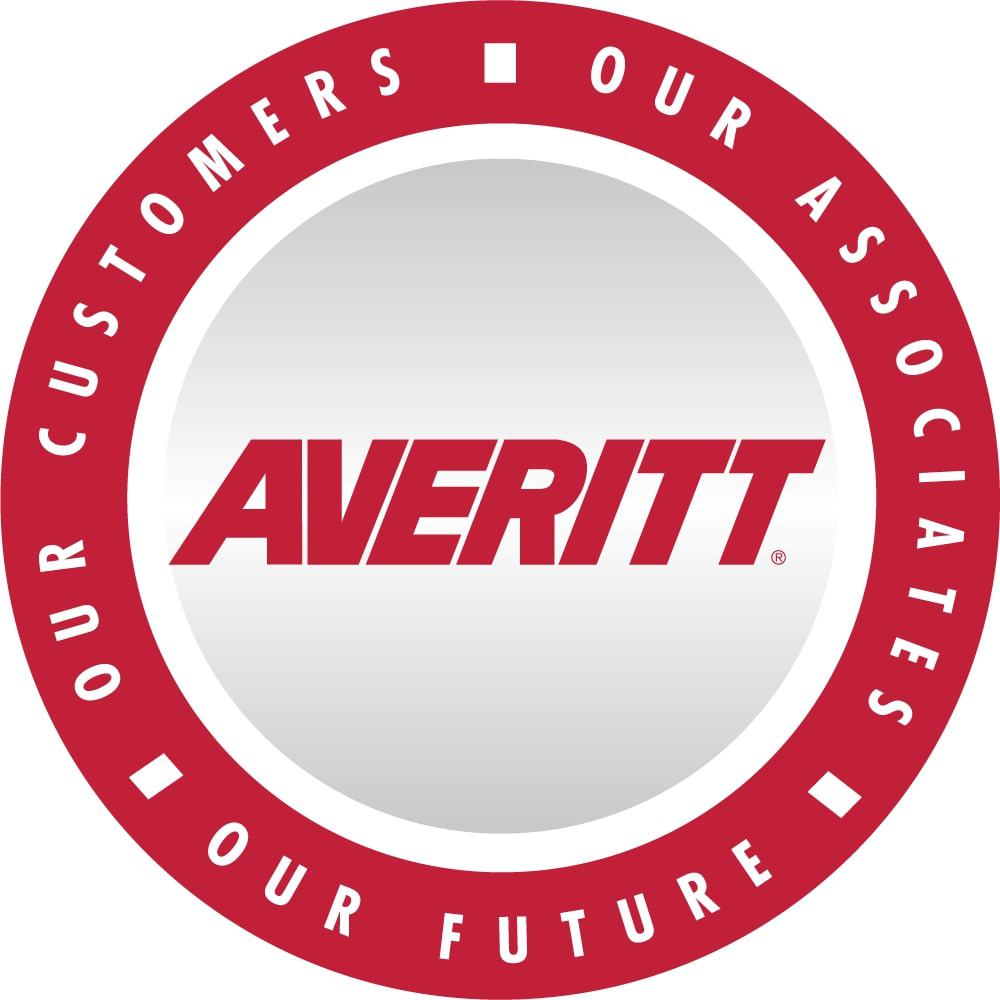 Averitt Express is a full-service freight company serving the southeast area of the country. If you're looking to move a variety of freight and need everything from truckload to last-mile delivery, Averitt offers those services to help you get your products to customers.
Best For: Total freight solutions and last-mile delivery of bulky products
Location: 18 states in the southeast area of the country
Website: https://www.averittexpress.com
Shipping Options:
Regional LTL
Nationwide LTL
Climate-controlled LTL
Local-customization LTL
Truckload
Flatbed
Air cargo
Ground freight
Dedicated fleet
Special Features:
Works directly with customer for delivery date and time
Room of choice delivery
24/7 customer service
End-to-end freight options
Benefits:
50 years of freight experience
Full supply chain services
Large network of drivers and carrier solutions
100+ distribution centers
Disadvantages:
Commercial deliveries aren't always placed in convenient locations
You can't control the customer experience when Averitt works with third-party carriers
Customers complain about lost or damaged freight that never makes it to their home
If something goes wrong, Averitt covers $5 per pound of the shipment and not the value of the shipment
UPS
UPS is one of the oldest logistics companies in the country dating back to 1907. The company has perfected its operations structure and is global to meet the needs of large, geographically diverse shipping companies.
Best For: Global companies
Location: Global presence headquartered in Atlanta, Georgia
Website: https://www.ups.com
Shipping Options:
Ground
Overnight
Freight
International
Flat rate
Special Features:
Drone delivery services
Provides cold chain solutions
Electric-assisted cargo tricycles
Weekend and extended hours
Benefits:
Provides email notifications for deliveries
Integrates via API to customer systems
Large company with ample customer service reps
Delivery options for P.O. Boxes
Cost-effective
Disadvantages:
Takes 2-7 days for delivery
Weekend delivery costs extra
International shipping is quite expensive
Heavier freight gets quite pricey
FedEx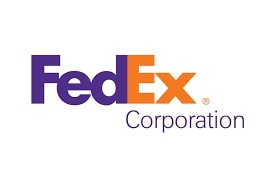 FedEx is far newer to the logistics business than UPS having been founded in 1971. But that doesn't mean that the company is not as good as UPS. Over the last 50 years, FedEx has provided outstanding shipping services, including last-mile delivery for a variety of businesses. And because of its large network of drivers and diverse geography, its services are ideal for a variety of freight needs.
Best For: E-commerce and consumer goods companies
Location: Global operations
Website: https://www.fedex.com
Shipping Options:
Overnight
Ground
International
Freight
Flat rate
Same-day
Special Features:
Cold chain solutions
Computer-assisted vehicles
Robotics
Drone delivery
Benefits:
Same-day delivery
Email notifications for customers
Advanced, real-time tracking options
Guaranteed on-time delivery
Disadvantages:
Expensive
Package pickup services cost extra
Fewer office locations compared to UPS or USPS
Ryder
Ryder's last-mile delivery services promise 2-day delivery to 95% of the country with customer service guarantees. The company is diverse in its trucking types to provide a stable employment opportunity for truck drivers of all kinds. And with locations throughout the country, you'll likely find a hub near you to make your commute short and help maximize daily income opportunities.
Best For: Fulfillment services
Location: Ryder has transportation hubs throughout the US, Canada, and United Kingdom.
Website: https://ryder.com/
Shipping Options:
Residential deliveries
Commercial deliveries
LTL
Truckload
Dry van
Flatbed
Intermodal
Special Features:
Dedicated account representative
Technology that provides added visibility into shipments
One-stop network for all trucking needs
Benefits:
Wide location hub network provides ample work opportunities
Provides customers the opportunity to select times and dates for last-mile deliveries
Diverse options for types of truck driving work to grow and adapt your career as desired
Disadvantages:
Customers complain about delayed deliveries
Communication with end customers could be improved
Relies heavily on a network of contracted carriers, which provides less chain of control and insights into deliveries
What Is a Last-Mile Delivery Company?
Last-mile delivery companies move goods from warehouses or transportation hubs to customers. Those customers might be consumers, such as Amazon's last-mile delivery where drivers pick up goods at a fulfillment warehouse and deliver them to people's homes.
Or it might be commercial customers, such as delivering supplies to grocery stores or retail locations. Last-mile delivery is a crucial aspect of logistics because it's the most visible aspect for the consumer.
How Does Last-Mile Delivery Work?
Last-mile delivery sounds fairly simple on the surface. You pick up goods and deliver them to the consumer or business that ordered them. But it's a complicated business because profitability relies heavily on route optimization and efficiency.
To succeed at last-mile deliveries, companies benefit from economies of scale or having many deliveries in a specific area to optimize their truck and driver resources to the fullest.
What consumers see is that they've ordered goods and they've been promised delivery date or timeline. Logistics companies see far more.
Goods must move from manufacturing or corporate warehouses to a logistics hub, generally via truckload or LTL freight.
Carriers then coordinate the last-mile delivery based on the delivery address and other goods that need delivery in the same general area.
Route teams develop the most efficient way to deliver the goods they've promised on any given day while maximizing a truck's capacity and the driver's hours.
Keeping costs down is harder than it appears on the surface because last-mile delivery generally accounts for more than 50% of the total cost of shipping the goods.
What to Consider With Last-Mile Delivery Companies
Last-mile delivery driving is exceedingly complex and poses some of the largest challenges in the transportation and logistics industry. When evaluating whether to provide last-mile truck driving services, consider these important factors.
Planning
For the best, most cost-effective last-mile delivery, you need a company with excellent planning and insights into reporting and data from past shipments. Ensuring timely pick up from the warehouse to transport the goods to the transportation hub.
From there, the last-mile carrier picking it up is just as important as getting it to the customer at their chosen delivery location. All of that requires strong planning.
Local Solutions
Tapping into local carriers can help you service a smaller footprint with incredible speed and agility. While national companies will prefer working with one company that can service their needs, local businesses will find greater worth in partnering with smaller, local last-mile companies.
Cost
Undoubtedly, last-mile delivery is the most expensive, yet most important aspect of shipping. Managing costs will help shippers deliver goods quickly while keeping prices competitive.
Expectations
Due to major retailers like Amazon who have provided in-depth insights into deliveries and guaranteed timeframes, customer expectations are high. Companies can't compete unless they meet those expectations with outstanding delivery timeframes.
Tracking
Customers want insights into their deliveries and for customer service purposes, you need those same insights. Without clear data about when and where a package was delivered, you have no recourse if a customer complains about your services. In-depth tracking data keeps everyone informed and happy.
Delight Customers with On-Time Deliveries
Working for the best last-mile delivery companies ensures your customers receive on-time deliveries with insights into where their order is at throughout the transportation process.
Sign up for the FreightWaves e-newsletter subscription to help you stay informed of the technological and economic impacts in the transportation and supply-chain space.
FAQ
Why is Last-Mile Delivery So Expensive?
Last-mile deliveries are so expensive because they include expenses for failed deliveries, extensive fuel costs, out-of-route miles, and driver downtime.
Is Last-Mile Delivery Profitable?
It can be, but it requires deep knowledge and quality software in route maps. Efficiency is the key to making money in last-mile delivery businesses.
What is the Last-Mile Delivery Problem?
Last-mile deliveries are the most expensive and time-consuming aspect of the entire delivery process. As such, they create enormous headaches and challenges for shipping companies looking to optimize their expenses and assets.