Containers are an important part of the transportation industry. They're required to have interaction after interaction between loading and unloading, and hold strong throughout the transportation and delivery process.
While their value is nearly understated in the industry, having an SOC container might add value to your business. An SOC container is a shipper owned container. We'll explore how they work and the pros and cons of having them.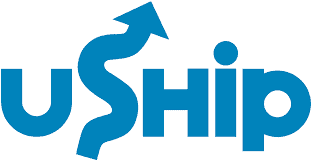 Featured
uShip helps you find and book with the right feedback-rated transporter who can haul your large items at the right price. Our technology makes rates and tracking transparent from pickup to delivery.
How Does a SOC Container Work?
A SOC, or a shipper-owned container, is a container or shipping unit that is owned directly by the shipper, not the carrier. The shipper can be a business or an independent individual, but the biggest draw is that they are owned by the shipper. 
Since the containers are regarded as the property of the shippers, the containers are not rented out in the way that carrier-owned containers are. Instead of shared containers, SOC containers are individually owned.
Who Owns a Freight Shipping Container?
A freight shipping container can be owned by the shipper or the carrier. A shipper-owned container is SOC's meaning, whereas a carrier-owned container is COCs meaning. 
How Expensive Are Shipper-Owned Containers?
There are two options when it comes to purchasing a shipping container. You can either buy a new container or a used one. Containers are a major asset for many companies, but they often come with a high price attached.
Smaller containers can start at around $1,300 per container. On the other hand, larger containers are typically closer to $1,700 if you buy them used. If you'd prefer to buy a newer or brand new container, you can expect to spend closer to $5,000 or more. 
Is It Worth Buying Your Own Container?
There are times when buying a SOC container might make sense for your business. For instance, if you typically send cargo to remote locations where there are often delays, or if you frequently ship cargo across long distances, investing in a SOC might be worth your while. By purchasing a container, you'll be able to better avoid demurrage fees and detention charges, which you would accrue if you utilize a COC. 
Example of SOC Freight
SOC freight is a bring-your-own-box (BYOB) type of shipping option. Typically, SOC freight incorporates large, metal shipping containers. That said, the shipping containers come in many different shapes and sizes.
For instance, you could have a 20- or 40-inch container. On the other hand, you could also have a specialty box that's unique and customized for your business needs.
Benefits of SOC Containers
If you're looking for a way to better manage the shipping side of your business operations, the container carrier that you work with will play a huge role in the success of your company. Consider the following benefits when thinking about which company you'll go with for SOC container purposes.
Control of Supply
When you own your containers, you can source them on your own as well. This means that, in locations where there are not many containers or where carriers are unable to provide them, you'll have your own box to fill. Controlling your supply quite literally gives you more control over your carriers and their availability. 
Avoid Demurrage and Detention Charges
Demurrage and detention charges can drastically impact your shipping budget. When your goods are sitting in a container at a terminal longer than the time that was allotted for you, you'll quickly start racking up fees and charges. But with your own shipping containers, you can minimize the chances of accruing these costs.
No Freight Consolidation
Freight consolidation can cause delays in the shipping process. With this method in mind, various shippers will have to utilize the same shipping container, and that same container is then sent to the destination port.
When it arrives at the destination port, the consolidated container is then broken down and handed off to the authorized parties. However, during the initial loading stage of the process, shippers have to wait for other shippers to fill the unit, which can ultimately lead to delays.
Shipping To Remote Locations
If you're shipping to a remote location with minimal shipments, you might be better off with an SOC. If transportation is needed somewhere that is not considered a high traffic area, then you could end up waiting days for a container to arrive.
Alternatively, you might end up paying exorbitant and steep prices. Those would be the direct result of the low demand present in remote areas.
Backup During Port Congestion
During peak season, overcapacity becomes a problem. During port congestion, delays are likely to occur, especially as customs clearance becomes delayed.
During these peak seasons, containers can be held at terminals for days on end, leaving you with demurrage and detention charges. When you have an SOC, you can avoid these fees, allowing you to also keep your budget intact.
Container Availability
There are often times when containers will not be easily accessible, such as during peak season, in remote locations, and under various other conditions. With high demand and low accessibility at play, an SOC is favorable because you'll always know that you have a container ready when you need it. Furthermore, you can ensure that you'll avoid the higher price points, which some carriers end up charging during peak season. 
SOC vs COC
As we mentioned above, COC shipping is when carriers own the containers that they use. With SOCs, shippers own their own containers. So, the difference between COC shipping and SOC shipping is who owns the containers.
Many shippers are willing to invest in the container's upfront costs, especially because of the numerous advantages that come with doing so. The owners of the shipping containers have flexibility, control, and the freedom to do as they please with their containers. Plus, they avoid costly fees and peak season prices in the process.
Investing in a Shipper Owned Container
As we explored above, there are numerous advantages to utilizing an SOC for your business operations. The flexibility and cost savings alone provide you with benefits you'll see for years to come.
The one thing to consider is that SOCs do require a little more effort to organize all the various touch points throughout the transportation process, but that doesn't mean they aren't worth the investment. Once you've mastered the learning curve, you'll see that with the cost savings it's worth the initial effort.