Does the name, "Exxon Valdez" ring a bell? For those who might not be familiar, The Exxon Valdez was an oil tanker that spilled 11 million gallons of crude oil off the coast of Alaska. After the deaths of thousands of wildlife, Exxon ended up paying nearly $4 billion in cleanup and restoration costs.
Why do we bring this up? Companies have a responsibility to the public. As a fleet manager, it's important to think through what will be required of your company if one of your trucks has an accident and causes extensive damage. You're gonna need an MCS 90 endorsement, but that's only the beginning.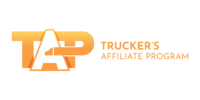 Featured
TAP & Cornerstone Insurance, is a one-stop-shop with access to multiple insurance markets to provide the best pricing and service available in the trucking industry. To receive a free quote, click the button below!
What Is an MCS 90 Endorsement?
Contrary to what you might think, an MCS 90 auto endorsement is not insurance.
An MCS 90 endorsement for motor carriers provides assurance that you are fiscally able to carry the weight of liability in the case of an accident.
In 1980, the Federal Motor Carrier Act went into effect. This act required motor carriers engaging in for-hire commerce to show proof they had financial protection equal to or greater than the minimums in each state, which led to the creation of the MCS 90.
For this reason, when you go to start your trucking company, you'll probably need to put "get MCS 90 endorsement" near the top of your to-do list.
How Does an MCS 90 Endorsement Work?
Keep in mind that the MCS 90 ensures that damages for an accident will get paid for by someone. When you get an MCS 90 endorsement, that's the guarantee you're providing, and the costs could come out of your own pocket.
Even if an injured party charges your insurance company first, they could turn right around and demand those charges from you. In fact, even if your insurance company pays out, they may pursue reimbursement under the rules that apply to MCS 90.
Who Needs an MCS 90 Endorsement?
Remember that Federal Motor Carrier Act mentioned earlier? If you're engaged in interstate for-hire commerce, you're going to have to submit a federal filing and you'll have to have an MCS 90 endorsement on file. That includes self-insured drivers.
Also, if your vehicles will be carrying hazardous materials, any kind of portable tanks, or a hopper that can carry 3,500 gallons or more — even if you operate in-state only — you'll also need an MCS 90.
How Does MCS 90 Endorsement Affect Insurance?
When you purchase an insurance policy for your vehicles, you may opt for additional liability coverage or purchase a policy with such coverage already included. 
In either case, you're still going to need an MCS 90 endorsement. Curious why an MCS 90 endorsement is important? it shows you're responsible and ready to take care of your liability.
Now, if a claim arises that isn't covered by your policy but still requires payment for some type of accident or disaster, that's when the MCS 90 kicks in. The insurance company may pay the claim, but they are well within their rights to charge you for that claim.
This is why when the question gets asked, "What is MCS 90 coverage?" The answer needs to be clear — it's not coverage. At least, not for you as the motor carrier.
Is the MCS 90 a Federally Filed Document?
While the MCS 90 endorsement needs to be attached to your fleet's insurance policy, it's not filed with the Federal Motor Carrier Safety Administration (FMCSA) – at least, not directly.
A BMC-91 (or BMC-91X) will need to be submitted to the FMCSA to certify that the MCS 90 endorsement was issued.
What Issues Can Come from an MCS 90?
Let's dig a little deeper into that "your insurance company can charge you for a claim" problem you might have to deal with. While the endorsement is attached to you, the carrier, your insurance policy itself may not cover every vehicle you have access to.
You could find that you're responsible for damage caused by a vehicle not covered by your policy or that some aspect of your policy has expired or is out of date. 
Your insurance company will pay the claim to satisfy legal responsibility, but they're going to make sure you pay them back.
Does an MCS 90 Expire?
Yes, an MCS 90 can expire. The FMCSA does a review of the form periodically, and when they do, something on the form might change.
When that happens, a new form has to be filled out and submitted. The form will most likely stay in its current state until 5/31/24, but it's something that motor carriers need to stay on top of.
Example of How an MCS 90 Endorsement Works
Suppose that you're running your trucking company, and everything's going smoothly. One day you're sitting at your desk when you receive a call that one of your previously excluded drivers was at fault in an accident. The tanker they were driving caused a serious multi-car accident. Because it was your driver that was at fault, you're liable for the damages.
Now imagine that your insurance policy's liability limit is $7,000,000. As such, that's what the insurance company will pay. However, the damages cost $10,000,000. You'll be responsible to pay the remaining $3,000,000.
Unfortunately, since the accident was due to driver error, you may have to pay the other $7,000,000, too. Although the insurance company originally provided $7,000,000, they may seek reimbursement under your MCS 90 coverage.
MCS 90 vs. BMC 91
We mentioned earlier that you don't file your MCS 90 directly to the FMCSA, and instead submit a BMC-91 or BMC-91X.
A BMC-91 is what you will file to the FMCSA to show you have enough liability coverage or funds in case of an incident while delivering materials across state lines. As for a BMC-91X, this is the form you'd use if you have multiple insurance providers, rather than a single one.
Things to Consider with an MCS 90 Endorsement
It's not as simple as having a blanket MCS 90 endorsement. You have some other considerations, too.
Cargo
You're going to have liability limits on your policies depending on the type of cargo you transport. We'll go from low to high:
Non-Hazardous Minimum Limit: $750,000
Oil, Hazardous Waste, Hazmat Minimum Limit: $1,000,000
Hopper Vehicles with 3,500+ Gallon Capacity, Portable Tanks: $5,000,000
In other words, the more hazardous the material, the more coverage you need.
Insurance Methods
There are two primary methods of insurance you can have. First, there's self-insuring. With this approach, you have the money to cover any accidents where you're at fault. This tends to be rare.
The second method is to obtain private insurance. Either way, you'll have to provide proof that you can cover the damages for any accidents caused by your drivers or equipment.
Repayment
Remember, if your insurance policy does not explicitly state that the insurer will take care of specific kinds of accidents, that money's coming out of your pocket. It might not happen immediately, as your insurance company will make the initial payment, but expect your phone to ring shortly thereafter when they come looking for reimbursement.
Expiration
Filing for an MCS 90 endorsement isn't a one-and-done deal. It can expire! It's up to you to make sure your endorsement is up to date. Whether you change insurance or the FMCSA decides to update the form, be prepared to fill the form out again.
Interstate and Intrastate
Even if you aren't crossing state lines, if you deal in hazardous cargo, you'll have to have an MCS 90 endorsement. The Federal Motor Carrier Act isn't just concerned about what state you're hauling materials through — it cares what kind of materials you're hauling, too.
MCS 90 Endorsements Are Not Insurance, But They're Still Necessary
Someone's going to have to pay in the event of an accident that causes serious damage. Commercial trucks are heavy equipment that can cause extensive property damage and bodily harm.
To protect the public, the federal government requires the MCS 90 endorsement. That endorsement is for the government and public's peace of mind, not yours.
Talk to your insurance carrier about the extra coverage you might need in case of an accident. Even with an MCS 90 endorsement, you'll want to have the right coverage in place to protect your bottom line.