Supply chain technology has been at the forefront of modern technology to help businesses improve their operations. Since the trucking industry is one of the key players in supply chain logistics, this type of technology can be a great tool for businesses that are looking to improve their operational efficiency.
Let's outline what supply chain technology is and how it has impacted the trucking industry.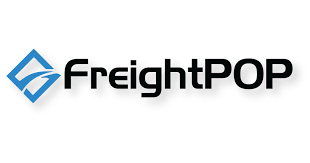 Featured
Save time and money on freight and shipping with FreightPOP – the smartest TMS for manufacturers, distributors, retailers, and 3PLs.
The Current State of the Trucking Industry
Due to COVID-19, the pandemic has affected the trucking industry as a whole from the driver shortage to the high increase in demands. Moreover, the repercussions of this pandemic have pushed the logistics industry to leverage more digital platforms and technologies.
Some examples include using automation to recruit new drivers and using technology to communicate between customers and employees to ensure a seamless process. However, more and more companies are leveraging supply chain technology to improve their business as a whole.
Transportation is a key part of any business. Almost every industry focuses on how they can improve their supply chain to increase customer satisfaction and retention. Trucking companies have also been shifting towards utilizing this technology to improve the quality of their service as well as their overall operational efficiency.
What Is Supply Chain Technology?
Supply chain technology is essentially any digital equipment that is used in order to enhance the supply chain process. This technology is used to compute data that is useful to both shippers and carriers.
Within supply chain technology, it outputs key information for businesses to utilize. This crucial information highlights what process in the supply chain is lacking, thriving, or stagnant.
How Does Supply Chain Technology Work?
In order to create useful data for businesses, supply chain technology combines several different types of technologies. Some of these technologies can include artificial intelligence, machine learning, and various predictive analysis tools.
These technologies can be leveraged to create a more organized supply chain, which, in turn, can improve delivery times and make inventory management more efficient.
What Is Logistical Automation?
Logistical automation has been a central point within the trucking industry for a while. Fleet management software now can help managers and drivers communicate faster and more efficiently than ever.
Here are some of the ways logistics automation is utilized throughout the trucking industry and its supply chain process.
Scheduling load docking appointments
Managing driver HOS
Optimizing driver routes and planning
Ensuring deadlines are met
Supply Chain Technology Crucial For Your Trucking Company
The use of supply chain technology has revolutionized businesses in every industry. Learn how you can leverage this technology for your trucking business now.
True Elastic Capacity
What is true elastic capacity? Well, this metric tracks your business' average capacity and predicts the demand that you can expect for your business.
This metric can track the real-time ability of active trucks, trailers, and drivers, who can then be matched to jobs, at which point they'll be able to provide a high level of service by completing those jobs. Moreover, you will be able to see how many active drivers you're going to need at any given time so that you can meet your average level of demand.
Financial Data Insights
These supply chain technologies now can generate insights through your recorded freight transactions. Through this technology, it will be able to analyze where your business can increase efficiency and reduce costs. Additionally, it can project what your sales performance can be if you adjust certain operational duties.
Maximizing Efficiency
Supply chain technology can show where your business is lacking in efficiency. By pointing out these faults it can maximize a company's efficiency expeditiously. For example, 35% of all heavy duty truck miles are being driven empty. Due to this, your business is losing money on every mile an empty truck is driven, however, supply chain technology can pinpoint what can be adjusted so these unnecessary expenses can be reduced.
Advantages of Supply Chain Technologies
There are various advantages outlined prior to what supply chain technology can bring to your business. Here are some of the top advantages of supply chain technology:
Elimination of unnecessary tasks or expenditures
Improve overall efficiency
Simplifies supply chain procedures
Creates cost control
Actively avoids delays and bottlenecks in your supply chain
Identifies weak points in your supply chain
Implement Supply Chain Technology in Your Business Today
Supply chain technology has been proven to create a more efficient business process. This technology records and predicts your business' future demands and needs.
By leveraging this information, you can adjust your supply chain process and optimize your business operations! These are just a few reasons why supply chain technology is a great idea to implement into your business.