With all the disruptions in the supply chain during 2021 and 2022, many are wondering if jobs in supply chain management are viable options. The short answer is yes. There's a near-endless number of supply chain management jobs available.
Now you're probably asking, "What is supply chain management, and its supply chain a high-paying career opportunity?" Well, as with any industry, there are a variety of roles to choose from, so let's go deeper and take a look at some of the highest paying jobs in supply chain management.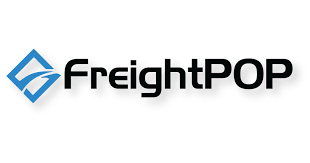 Featured
Save time and money on freight and shipping with FreightPOP – the smartest TMS for manufacturers, distributors, retailers, and 3PLs.
Quicklook: Highest Paying Jobs in Supply Chain Management
Best For Collaborators: Strategic Sourcing Manager 
Best For Exceptional Negotiators: Global Commodity Manager 
Best For Logistics Coordinator: Supply Chain Manager
Best For Marketing Backgrounds: Category Manager 
Best For Detail Oriented: Quality Manager 
Best For Management Backgrounds: Purchasing Manager
Best For Information Technology Backgrounds: Capacity Manager
Best For Outstanding Organizational Skills: Inventory Manager
8 Top Paying Jobs in Supply Chain Management
So now that you're familiar with some of the highest paying jobs in supply chain management, you have more questions. What are the requirements to be a supply chain manager? What is the duty of a supply chain manager?
While many of the benefits, responsibilities, average salaries, and requirements may differ from employer to employer, the details explained below are common in many of the top-paying supply chain management roles.
Strategic Sourcing Manager
Among the highest paying jobs in supply chain management is the sourcing manager. They select, evaluate, and manage vendor relationships. The sourcing manager uses these relationships and data analytics to resolve complications and reach business goals.
Best For: Enthusiastic Collaborators
Average Salary: $115,414
Requirements:
Bachelor's degree in business, economics, finance, logistics, or related field
Master's degree in business
Four years' procurement experience
Proficiency in sourcing software
Responsibilities:
Evaluate sourcing procedures and present improvement strategies
Analyze and calculate procurement costs and develop cost reduction strategies
Negotiate contracts with suppliers
Maintain vendor relationships and develop strong partnerships
Conduct market research and create cost estimates and forecasts
Benefits may include:
Health Insurance
401K
Maternity and Paternity Leave
Employee Assistance Program
Mobile Phone Discount
Disadvantages:
Contract negotiations can be long and strenuous
Struggle to maintain several vendor relationships
Locating vendors is time consuming
Global Commodity Manager
In this position, you would manage the world-wide purchase of commodities to support the company's supply chain. Global commodity managers need a strong knowledge and understanding of the market in communities around the world in order to coordinate procurement strategies for merchandise.
Best For: Exceptional negotiators
Average Salary: $112,000
Requirements:
Bachelor's degree in supply chain management or economics
Eight years of related experience
Five to seven years of supplier quality or management experience
Responsibilities:
Manage company supply chain by sourcing, reviewing, and buying commodities
Evaluate, select, and recommend new vendors
Negotiate prices and terms of purchases with commodity suppliers
Build and maintain relationships with suppliers and distributors
Research market trends and identify potential risks to supply chain
Benefits may include:
Health Insurance
401K
Maternity and Paternity Leave
Employee Assistance Program
Disadvantages:
Time consumed creating reports for management
Resolving vendor disputes
Consistent traveling
Supply Chain Manager
These logistics managers ensure the efficient sourcing of raw materials, manufacturing of products, and storage and transportation of shipments to wholesalers and consumers. Supply chain managers spend most of their time analyzing data to keep supply chain operations streamlined.
Best For: Logistics coordinators
Average Salary: $112,000
Requirements:
Bachelor's degree in supply chain management or logistics
Three years of logistics or warehouse management experience
Experience in accounting or finance
Responsibilities:
Establish performance metrics
Develop and maintain detailed inventory of materials at all company related sites
Maintain necessary quantity of supplies and materials for optimal production
Analyze supply chain data and performance
Benefits may include:
Matching 401k
Health Insurance
Disability Insurance
Remote Work
Disadvantages:
Service redundancy
Missed deadlines
Wasted labor
Category Manager
Category managers supervise the products and are responsible for the pricing and promotion of the product or service. They have a firm understanding of the retail environment and consumer needs. Category managers are persuasive individuals who can easily sell their ideas to consumers and stakeholders.
Best For: Strong marketing background
Average Salary: $102,212
Requirements:
Bachelor's degree in marketing, business, or supply chain management
Three years of retail and marketing experience
Proficient in supplier management software
Responsibilities:
Optimize product categories and displays for sales and marketing
Research and analyze trends in sales and consumer behavior
Produce, adapt, and advise on displays and marketing materials
Creating planograms for in-store displays
Benefits may include:
Employee Discount
Flexible Schedule
Parental Leave
Matching 401k
Disadvantages:
Travel to several retail locations
Identifying target shoppers
Product quality dependent on other departments
Quality Manager
This is one of the most important jobs in supply chain management. The quality manager ensures the standards of excellence are upheld and safety rules and regulations are met by creating and implementing policies for quality control and improvement. They put initiatives in place that promote long-term success for the business.
Best For: Detail oriented people
Average Salary: $87,253
Requirements:
Bachelor's degree in business administration
Quality control certification
Responsibilities:
Develop quality control processes
Design product specifications
Ensure products adhere to legal and safety standards
Monitor staff and production standards
Examine quality of raw materials
Monitor and evaluate internal production processes
Reject products that don't meet quality standards
Benefits may include:
Health Savings Account
Relocation Assistance
Prescription Drug Insurance
Disability Insurance
Disadvantages:
Product waste from faulty resources
Implementation costs for quality control strategies
Purchasing Manager
Purchasing managers buy products for companies to use or resell. They assess suppliers and negotiate contracts while coordinating with internal teams regarding their supply needs. Purchasing managers make sure the organization has the supplies they need to run efficiently.
Best For: Management Backgrounds
Average Salary: $77,766
Requirements:
Bachelor's degree in business administration
Experience in purchasing management or related field
Management experience
Responsibilities:
Determine order frequency
Evaluate different suppliers
Define shipping requirements
Negotiate contracts
Benefits may include:
Life Insurance
Health Insurance
Paid Jury Duty
Employee Discount
Disadvantages:
Dark purchasing
Inaccurate data from other departments
Supplier related problems
Capacity Manager
This is an integral role in supply chain management as it consists of the planning and monitoring of the information technology resources infrastructure. They ensure the IT properties have the appropriate capacity to handle the business's data processing requirements. This includes hardware performance, memory, software, and physical space.
Best For: Those with IT backgrounds
Average Salary: $72,590
Requirements:
Bachelor's in information technology
Experience in IT service management
Experience in capacity and availability management
Responsibilities:
Ensure satisfactory performance and capacity for IT services
Develop and manage a capacity plan
Prepare and summarize reports on system configurations and usage metrics
Benefits may include:
Commuter Assistance
Mileage Reimbursement
Matching 401k
Health Savings Account
Disadvantages:
New projects are time consuming
Removes flexibility by relying on systems for tasks previously done by employees and managers (e.g. requesting and approving days off)
Relying on discipline of others to utilize new systems
Inventory Manger
This member of the supply chain management team supervises the ordering, storing, receiving, and distribution process for products and supplies. Inventory managers control, track, and analyze the flow of supplies and equipment. They also implement strategies and protocols to minimize product loss.
Best For: Outstanding Organizational Skills
Average Salary: $54,603
Requirements:
Bachelor's or associate's degree in business, logistics, systems engineering or supply chain management
Five years of experience in similar role
Experience in inventory management software and forecasting strategies
Experience conducting tracking and data analysis
Product and inventory management certification
Responsibilities:
Design and implement tracking system for inventory control
Document daily shipments and deliveries
Produce detailed reports for inventory operations
Evaluate inventory before it ships
Benefits may include:
Referral Program
Cell Phone Reimbursement
Employee Discount
Flexible Schedule
Disadvantages:
Implementing expensive software for inventory tracking and control
Locating spaces large enough to hold products
Outdated inventory
What Is Supply Chain Management?
Supply chain management is the supervision of the process a company uses to move products, information, or resources from supplier to customer. This includes each step of the process from development to delivery.
Companies create a network of suppliers that obtain their raw materials and move the product along to production and then packaging. From here the inventory is shipped to warehouse locations where it can be stored for delivery to customers' homes or retail locations.
Supply chain management systems save time, keep company costs low, and minimize waste in the production cycle. These qualities are what make them so crucial to a company's profitability. Areas such as costs, service quality, product quality, delivery, and customer experience, are all directly impacted by the effectiveness of the supply chain's management.
How Does Supply Chain Management Work?
Supply chain management works by finding raw materials and organizing a network of manufacturing facilities, distributors, retailers, and customers to aid in moving goods through the production, sales, and buying cycles.
First, supply chain managers strategize to coordinate the logistics of each aspect of the supply chain. Next is sourcing, which is when suppliers are selected to provide the raw materials, goods, or services that create the product.
They look for the most cost-effective suppliers, transportation, and storage services to cut down on costs and get the product to the customer quickly. This is one reason jobs in supply management are highly valued within companies. Once the sourcing is complete, it's time to make the product.
The product is then evaluated by the supply chain management team for quality. If it meets the company's standards, it's then delivered. This team is also responsible for creating a network for returning products.
Staying in contact with suppliers and closely managing inventory helps supply chain managers anticipate potential disruptions and move quickly to make changes that protect the business.
What to Consider in High-Paying Jobs in Supply Chain Management
Jobs in supply chain management are lucrative and require particular skill sets and qualifications. Below is a checklist you want to keep in mind as you search for supply chain management jobs, or consider taking classes to improve your opportunities.
Degrees
To become a supply chain manager you must obtain a bachelor's degree. There are programs that have a specific focus on supply chain management, but areas such as business, finance, and engineering are also helpful on your resume.
A master's of business administration (MBA) degree is becoming an increasingly common ask from employers seeking someone with graduate-level education. The industry is becoming more complex as consumer needs become more digital, and employers want candidates with a working knowledge of today's technology as it pertains to the supply chain.
Certifications
Although certifications are not mandatory, they certainly have a positive effect on your career in supply chain management. There are several certification programs to choose from and each offers benefits to specific roles within the industry.
Before settling on a professional certification you should know the areas of supply chain management that most appeal to you. The certificate you obtain will show others that you have a specialized, high level of skills and knowledge in that area.
Work Experience
Just like any industry, experience is needed to move up into the higher ranks of supply chain management. Most managers receive on-the-job training as they work in their entry-level position. Many supply chain managers have a logistics or military background that has prepared them for this complex work.
Having retail, marketing, or management background will also prove useful as much of the knowledge gained in these subjects can be transferred to supply chain management. The field is constantly adjusting to keep up with changing consumer trends, so ongoing education is needed to remain competitive.
Duties and Responsibilities
Supply chain managers collaborate with departments, like Operations and Finance teams to procure materials that keep the business running smoothly. Because they oversee each step in the process from production to delivery, they are constantly in touch with other teams, especially those on the front-lines.
Anyone who comes into contact with the customer is sure to also be in touch with supply chain managers to ensure consumer satisfaction. These managers also work closely with vendors and suppliers to ensure the quality and safety standards of the products or services being offered.
Position
Choosing a role in supply chain management that interests you is important to demonstrate your skills and show your value to the company. For example, category management deals heavily with marketing products. While someone with finance experience will do well in the position, a person with a marketing background will excel in this area.
They'll have the opportunity to show off their skills as they develop creative promotional campaigns. The same is true for capacity managers who have the chance to flex their information technology muscles to improve business functions. You'll be valued highly if you pick the correct position for your skillset in supply chain management.
Become a Link in the Supply Chain
Overall, supply chain management jobs are always needed. With eCommerce on the rise, there will undoubtedly be more positions opening up soon, so if you don't have the necessary experience or education it's not too late. You can begin training now, and there are paid internships out there that will give you the skills and experience you need all at once.
FAQ
What Is the Duty of a Supply Chain Manager?

To coordinate and supervise all logistics related to procuring, manufacturing, distribution, and product delivery.
What Are the Requirements to Be a Supply Chain Manager?

You need at least a bachelor's degree in supply chain management, business administration, sales, or logistics.

Is Supply Chain a High-Paying Career?

A typical starting salary is an impressive $60k per year. An average supply chain management salary is $86k – $90k per year.