Trucking is a highly regulated industry. If you're considering starting a business, you first need to know the permits needed for a trucking company.
Gain a better understanding of the steps involved in becoming a licensed and approved trucking company in the U.S. based on both federal and local regulations. Here's your in-depth guide to what you need to become an approved organization.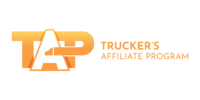 Featured
TAP & Cornerstone Insurance, is a one-stop-shop with access to multiple insurance markets to provide the best pricing and service available in the trucking industry. To receive a free quote, click the button below!
Deciding What Type of Trucking Company
Before you get too far into the process, you need to decide what type of trucking company you want to manage.
Some examples of trucking company types include the following:
Hotshot trucking
Box truck
18-wheeler freight company
Private fleet
Household mover
Intermodal freight
Expedited trucking
Each company type may require different permits and licenses, which is why this is an important step in the process.
Next, Create a Business Plan
Writing a trucking business plan will help you focus on what your company will be doing. Plus, you might not realize it, but you'll be organizing all important information to prepare for your licensing applications to make them consistent and focused.
A business plan will help you outline the core elements of your company. It includes information on why you're founding the company. And it will make you disciplined in understanding the capital required to get started.
During the business plan writing process, you'll also put together projections that help you anticipate expenses while seeing how profits will offset those expenses.
Another benefit of writing a business plan is outlining how you'll attract customers and your ideal target audience to aid in building meaningful relationships.
Starting with a business plan will help you remain focused and organized as you build your company in the early days. If you aren't sure whether you should offer a service or target a customer segment, go back to your business plan to understand why you're doing what you're doing and decide whether that service fits with your strategy.
Permits, Licenses, and Forms Needed
Now you're ready to dig into the paperwork side of founding a trucking company. Here's what you'll need to file to be a legitimate trucking business.
State Business Registration
You must register your business with the state you'll operate in. Start by selecting a name for your company. Then, you'll need to decide your company structure based on how you plan to file your taxes. For example, you might have founded your business as a sole proprietor, partnership, LLC, C-Corp, or S-Corp.
Most states have a relatively straightforward business registration process, though you'll need to have some information and documentation ready to share. If you're founding a business with others, you should have them present during the application to make things run smoothly.
Tax Identification Number
If you're a sole proprietor, you can operate under your Social Security Number, but that isn't ideal if you plan to grow the business. Obtaining a federal tax identification number will help you apply for business credit to limit the impacts your business has on your personal credit and allows you to share in the workload of administration with others.
You'll need your tax ID to apply for various licenses, insurance, and permits. This is why this is an important step in the early development of your business.
A Proper License
To drive and operate a truck, you'll need a Class A driver's license, which is also known as a CDL or a commercial driver's license. You must be 18 years old to drive within a particular state but you'll need to be at least 21 years old to drive from one state to another.
You'll need to go through the required training and submit to a thorough background check. Complete the written exam and driving test. Each state has different requirements and tests for obtaining a trucking license, so it's best to seek a high-quality CDL training company near you or review your options for the best CDL training online.
State Permits
You may need different permits for the different types of cargo, freight, and material that you plan to transport. For example, you will need a HAZMAT safety permit if you are transporting hazardous materials.
Review your business plan and the types of cargo you'll be transporting to ensure you obtain the required state permits. And as your business grows and adapts to market needs, keep these permits up to date for the various types of freight you're transporting.
Insurance
Protecting yourself and your business from serious liability requires new CDL driver insurance plans.
Here are some coverage options to consider:
Liability
Physical damage
Cargo
Bobtail
The FMCSA outlines insurance requirements for truck drivers and trucking companies. Be sure you're in compliance and consider having a skilled attorney review your licenses, insurance and founding paperwork for the best results.
The types of insurance you'll need will vary based on the cargo you're hauling and your liability tolerance based on finances. For example, if you have one truck in your business and that truck is out of commission due to an accident, you'll want to ensure your insurance will help you in staying afloat financially as you wait for the mechanic to get it back up and running.
Different types of trucks and cargo will also have unique insurance requirements. Learn about the differences between intrastate and interstate insurance as well as box truck insurance requirements.
Federal DOT and Motor Carrier Authority Numbers
The Federal Motor Carrier Safety Administration (FMCSA) requires any company transporting passengers or hauling cargo in interstate commerce register their business with a USDOT number. This requirement helps the FMCSA monitor the safety of all cargo companies and complete compliance reviews. 
You can obtain both a USDOT and a motor carrier authority number by registering your company with the FMCSA. You'll find simple step-by-step guides with insights on what paperwork and information you'll need to register your vehicles on the FMCSA website.
Advantages of Owning a Trucking Company
Owning a trucking company has many great advantages, including benefits for your personal finances, work flexibility, and growth opportunities. Here's a look at the top advantages of starting a trucking business.
Be Your Own Boss
You can decide what lanes to operate, what types of cargo you enjoy hauling and the shippers or brokers you want to work with. Set your hours. Decide how much you'll be away from home and more when you're the boss of your own trucking company.
No College Education
Getting into trucking is a much faster process than breaking into other industries. You don't need a college education. Most CDL training programs last four to eight weeks depending on whether you attend full- or part-time. You won't have hefty college loans to pay off, meaning you can begin your career within a few months.
Can Grow the Business or Keep it Small
Your trucking company can be just you if you want to be an owner-operator. Or you can hire additional drivers, purchase trucks and scale your business much larger if that's your aspiration.
You'll have the power to decide whether you serve a niche target market or expand your services to meet the growing needs of the transportation industry as a whole. Either way, the growth of your business will be in your hands!
Co-Pilot
Trucking company owners can manage everything alone or they can work with a partner. You can bring your spouse or significant other into the business to aid in managing the office and administrative work.
Plus, you'll be able to free up your time to work with customers and complete hauls. Bringing your dog along on trips is also an option and you won't need any special permission to do so because you're the owner.
Transportation Is Always in Demand
Even during the worst recessions, the US has experienced in recent years, transportation is still in demand. No matter how bad the economy is, people still need goods to be transported between warehouses and stores.
The Industry Needs More Drivers
Trucking is an industry that desperately needs more drivers to operate smoothly. You can help the industry by operating your business and welcoming new drivers if you plan to hire additional employees.
Disadvantages of Owning a Trucking Company
While owning a trucking company has many advantages and provides flexibility in the work you do and how you do it, there are also several disadvantages you should be aware of.
Startup Costs
Starting a trucking business is expensive. You'll need to finance a truck, purchase insurance, get the necessary technology and ELD to meet requirements, and much more.
There are many upfront costs that most truck drivers cannot cover without a business loan. So, while you'll save money on getting a college education, you need to be ready to meet the demands of startup expenses.
To make things more affordable, consider a loan through the Small Business Administration (SBA) to limit interest and gain the most favorable terms. And look for ways to pay off your debt quickly to begin operating your business with greater ease.
High Stress
Owning a trucking business can be stressful. You make your living ensuring products and cargo arrive at various destinations on time, and there are often variables out of your control that could impact your ability to do so, such as traffic, accidents, or weather delays.
Before starting a business, ideally, you will have served as a truck driver for several years to witness how things work and understand the industry deeply. This will help you work through the stress you can face.
Away from Family
If you decide to be an owner-operator of your trucking company, you may be away from your family for extended periods as your route may take you across the country. However, as a business owner, you're also in control of your routes.
This means that you can decide how often you want to be away from home and for how long. The more flexible you are, the more business you'll be able to earn, but you'll have to weigh that with the well-being of you and your family.
Health Can Take a Toll
Sitting for hours on end can take a toll on your body. If you aren't careful, you can end up gaining weight and dealing with back and hip pain, which are incredibly common in the industry.
Eating a balanced diet even while on the road and taking time to exercise and stretch regularly can reduce the health toll that truck drivers face.
Become Your Own Boss
Owning a trucking company puts you in control of when you work and how long you're away from home. It can significantly increase your earning capacity and give you the means to provide jobs to others while setting your own rules. Review the permits needed for a trucking company and the process for founding and operating the company to see if it might be right for you.
FAQ
Is It Hard to Start a Trucking Company?
Completing the required paperwork to start a trucking company is fairly straightforward. The largest challenge is in covering the upfront costs or getting financing to do so.
Is Owning a Trucking Company a Good Idea?
Trucking is a very profitable industry. Starting your own company can help you increase your earning potential while providing you with more flexibility in your work.
Is It Expensive To Start a Trucking Company?
Yes, you'll need about $6,000 to $15,000 just in the paperwork fees and insurance to start the company. Then of course there is the equipment cost.