A mattress is a common, everyday item that is more complicated to ship because of its size and weight. Whether you're moving cross-country or you're considering becoming a mattress retailer, knowing how to ship a mattress becomes essential. If you find yourself wondering how to ship a mattress or whether shipping a bed is worth it, we've got you covered.
Below you'll find a range of weights, carriers and average shipping prices, along with other factors to consider when deciding if you should ship your mattress.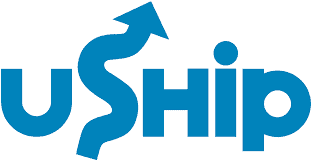 Featured
uShip helps you find and book with the right feedback-rated transporter who can haul your large items at the right price. Our technology makes rates and tracking transparent from pickup to delivery.
How Much Does It Cost to Ship a Mattress?
The cost of shipping a mattress depends on how you ship it, the size and the shipping locations. Mattresses vary in weight, not only by bed size but also by materials used. A typical twin-size mattress may weigh 40 to 55 pounds, while a king mattress could weigh 80 to 140 pounds. Full- and queen-size mattresses fall somewhere in between but can range from 50 to 110 pounds.
In addition, packing can affect the total shipping cost. If you can compress and roll a memory foam mattress, you may be able to pack it in a standard box and reduce shipping costs. On the other hand, if you ship a spring mattress, the extra-large dimensions will add to the total cost.
Finally, origin and destination make a difference. Shipping a large item like a mattress from San Diego to San Francisco will cost less than shipping a bed from San Francisco to New York.
Here are average prices for shipping with different carriers if you want to ship a 70- to 80-pound mattress from New York to Los Angeles:
USPS Retail Ground: $150.35
Priority Mail 2-Day: $181.15
Priority Mail Express 1-Day: $482.10
UPS Ground: $166.64
UPS 2nd Day Air: $563.76
UPS Next Day Air: $779.41
FedEx Ground: $161.54
FedEx Express Saver: $474.32
FedEx 2Day: $593.78
FedEx Standard Overnight: $738.98
From this it's clear that for a standard mattress, you could pay $150 to $780 or more depending on size, weight, origin, destination and carrier.
Is It Worth It to Ship a Mattress?
Just because you can ship a mattress doesn't mean you should. Mattresses last an average of 5 to 10 years depending on material and quality. If you bought a cheap mattress five years ago, it's probably not worth shipping. However, if you invested in a high-quality mattress and it's less than 8 years old, then shipping will be your best option. Whether you should ship a mattress comes down to three factors:
The age of the mattress.
The quality of the mattress and original price.
The destination. If you're shipping a bed overseas, it is usually a better idea to get a new mattress.
Here is the suggested time to replace different types of mattresses:
Memory foam mattresses: After 7 to 8 years on average, unless they are very high-quality, then they may last more than 10 years.
Organic latex mattresses: After more than 10 years (depending on the mattress's performance).
Innerspring mattresses: After 5 to 6 years.
Hybrid mattresses: After about 7 years.
5 Steps for How to Ship a Mattress
If you're ready to get your mattress to your new home, you'll want to carefully pack, weigh and measure it. Then you're ready to move ahead. Here are the steps to take.
Step 1: Get Shipping Quotes
You'll want to get quotes for shipping a bed from different couriers and compare them to pick the best option for your needs. As we mentioned above, prices vary greatly. If you've decided you'll ship your mattress at a certain speed (ground, 2-day, overnight, etc.), you can then compare shipping quotes for that shipping speed.
Here's a comparison for group shipping for a 70- to 80-pound mattress being shipped from New York to Los Angeles:
USPS Retail Ground: $150.35
UPS Ground: $166.64
FedEx Ground: $161.54
While you may want to pick the cheapest option, it's worth checking additional services. Which company offers full insurance, tracking, or other perks? If you're going to the trouble to ship a mattress, you want to know that it arrives safely.
Step 2: Wrap the Mattress in Bubble Wrap
Mattresses are delicate. Folding them will lead to uneven creases that will reduce future comfort. Instead, you'll want to protect the mattress by wrapping it in bubble wrap to protect the delicate cushion material that makes it comfortable. With memory foam mattresses, you can compress them at home before wrapping them in bubble wrap.
If your mattress has a protective encasement, you'll want to use that as well. If you plan to ship your bed frame as well, you'll want to disassemble it and wrap it in bubble wrap or blankets to prepare for shipping.
Step 3: Pack Your Mattress
Once you wrap your mattress or put it in an encasement you will need to carefully package a large box. If it's not possible to roll the mattress, you can get custom mattress shipping boxes. Whichever method you choose, make sure to fill all the space in the box with bubble wrap, packing foam or other soft materials so the mattress doesn't rattle when shipping.
Step 4: Set Your Pickup Location
Once you have your mattress ready for shipping, you can set your pickup location with the carrier of your choice. This process is easier than trying to transport the mattress to a local carrier dropoff center.
If you do have to drop off the mattress at a specific location, be careful moving the box from your home to your vehicle and into the dropoff center. Ideally, get help. Large boxes are easier to move with two or more people. After the mattress is collected, you can use the tracking code to follow its progress.
Step 5: Consider Shipping Insurance
Shipping insurance protects you against loss, damage and mistakes that could happen on the road. Some carriers come with insurance up to a certain limit. Make sure the limit covers the value of your mattress. If the mattress is damaged en route, you'll want to be able to replace it.
Final Thoughts on How to Ship a Mattress
Major carriers ship mattresses every day. While it seems like a big deal, with a few steps, your mattress will be on its way to a new home. Remember to get shipping quotes and check terms, conditions and insurance options when selecting a carrier. How to ship a mattress is simple. Whether you need your mattress tomorrow or next month, it's possible to get it to its destination on time.
FAQ
Can You Ship a Mattress Through USPS?
Yes, you can ship a mattress through USPS. Keep in mind that USPS has a weight limit of 70 pounds, and packages cannot be more than 108 inches in total length and girth (130 inches for USPS Retail Ground). For this reason, you probably won't be able to ship larger or heavier mattresses through USPS.
Can I Ship a Mattress Through FedEx?
Yes, you can ship a mattress through FedEx. You can ship it in a mattress shipping box or another large box.
How Long Can a Mattress Stay Compressed in a Box?
How long you can leave a mattress compressed in a box varies by manufacturer and mattress. It generally ranges from one week to three months. Check with your mattress manufacturer if you plan to leave your mattress compressed for an extended time.