The management of warehouse operations is a complicated process. Keeping tabs on inventory shipments, fulfillment, and other aspects of warehouse operations can be cumbersome without the right tools.
A warehouse management software system enables a company to efficiently track inventory and manage their warehouse. Let's take a look at how warehouse management systems work and which ones you should consider using!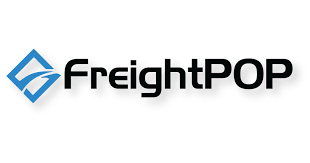 Featured
Save time and money on freight and shipping with FreightPOP – the smartest TMS for manufacturers, distributors, retailers, and 3PLs.
Quick Look: Best Warehouse Management Software Systems
Best For Warehouse Inventory Tracking: Oracle
Best For Retail and Wholesale Businesses: Infoplus
Best For Small to Medium Sized Warehouses: 3PL Warehouse Manager
Best For Direct to Customer Sales: Logiwa
Best For Inventory Management: Acumatica Distribution Edition
Best For Automation: SAP ERP
Best For Wholesale Distributors: Infor Distribution SX.e Infor WMS
7 Best Warehouse Management Software Systems
The following software systems are some of the best warehouse management software systems on the market today.
Oracle
With Oracle's Warehouse Management Cloud, companies can achieve greater visibility over stock and better manage their fulfillment processes as a result. Thanks to cloud-based and mobile technology, managers can access real-time information about shipments, returns, and outbound deliveries. The Oracle Warehouse Management System also allows a company to streamline multiple fulfillment channels into one efficient process.
Best For:
Warehouse inventory tracking
Features: The Oracle Warehouse Management software can be used by companies within a variety of industries including retail, eCommerce, wholesale distribution, consumer goods, and manufacturing. The software gives management an up-to-date view of their inventory and supports both business-to-business and direct-to-consumer needs. Oracle can manage complex fulfillment processes and automate warehouse operations to improve efficiency.
Benefits:
Intelligent dashboard
Real-time inventory data
Cloud-based software
Accessible on mobile devices
Disadvantages:
Does not integrate with QuickBooks or Xero accounting software
Cannot be used with a MAC operating system
Limited customization options
Pricing: Contact the company for pricing details by calling (800) 633-0738 or fill out their online form.
Infoplus
Infoplus handles inventory management, shipments, and warehouse operations for eCommerce, wholesale, and third-party logistics companies. Infoplus is available on web-based, cloud, and SAAS platforms.
Best For:
Retail and wholesale businesses
3PL companies
Brands with between 2 and 500 users
Features: Infoplus offers end-to-end inventory management. With barcode and RFID capabilities, Infoplus provides real-time updates and robust reporting to company managers. This makes it possible for managers to effectively monitor their inventory levels and track fulfillment operations. Its machine-learning technology ensures Infoplus can effectively automate the overall workflow as well.
Benefits:
Multi-location
Robust system
Manages shipping and returns
Barcode and RFID capabilities
Disadvantages:
Does not have a built-in invoicing function
Difficult to fix errors
Requires a developer to customize the program
Pricing: To learn more about pricing, use the contact form to speak with the Infoplus sales department.
3PL Warehouse Manager
Designed to improve the efficiency of third-party logistic company warehouses, 3PL Warehouse Manager provides inventory management, billing, and tracking services. This cloud-based software automates shopping cart orders, creates sustainable workflows, and tracks inventory.
Best For:
Small- to medium-sized warehouses
Helps with paper-based tracking systems
Features: This cloud-based software solution manages all aspects of third-party warehouses. The system can be easily integrated with your client's inventory management systems. The software employs barcodes and mobile scanning to ensure greater inventory accuracy.
Benefits:
Easy-to-use software
Gives online access to customers
Automated customer notifications
Disadvantages:
Poor customer support
May not integrate easily with other databases
Challenging billing functions
Pricing: Contact 3PL for rates by filling out their online form.
Logiwa
Logiwa Cloud WMS Software is an integrated warehouse and inventory management tool designed for business-to-customer and direct-to-customer fulfillment needs. With easy access via mobile apps, managers can achieve greater visibility over the operations of their warehouses. Plus, by connecting all sales channels, Logiwa easily automates the shipping process for warehouse managers.
Best For:
High volume businesses
Ecommerce, wholesale, and 3PL fulfillment centers
Companies that sell to retail customers
Features: Logiwa can be accessed online via the web or by way of the cloud. With its mobile applications, data is available to warehouse managers on the floor. You can connect multiple online stores to run from one digital warehouse.
Benefits:
Good customer support
Easy to integrate with outside carriers
Pairs well with online shopping carts
Customizable
Disadvantages:
Less functionality than larger WMS systems
Non-intuitive user interface
Pricing: For pricing, complete the online pricing request form.
Acumatica Distribution Edition
Acumatica Distribution Management Software can manage all aspects of a company's supply chain and logistics activities. Acumatica software handles warehouse operations, inventory management, and orders that are placed from your online store. Some of its added features include the management of sales, purchases, and requisitions. The warehouse management software from Acumatica also offers barcode scanning capabilities.
Best For:
Inventory management
Businesses that expect to grow rapidly over time
Features: Acumatica's Distribution Edition handles all aspects of inventory management. It also integrates with its customer relationship management (CRM), project accounting, and field service modules. The software system is mobile-friendly and can be accessed via the cloud, on the web, or from a desktop.
Benefits:
Robust customer support and training
Easy to access
Customizable dashboard
Disadvantages:
Email communications use system addresses, which may be different from the user's email.
The software might require customization for reports and exact processes.
Dashboard queries are harder to navigate than most systems.
Pricing: For rates, contact the sales department at (888) 228-8300 or complete the online form.
SAP ERP
SAP Cloud ERP integrates all aspects of the shipping and warehouse management process. This ERP system connects with third-party logistics providers and improves warehouse automation. The software offers modules for warehouse management, project management, billing, and payroll management.
Best For:
Companies of any size
Brands that want to combine operational processes into one system
Features: The SAP Cloud ERP software features a wide range of modules that cover accounting, inventory, asset tracking, warehousing, and supply chain management.
Benefits:
Access from the web, a mobile device, or via desktop
Full integration across multiple business functions
Easy to manage data
Disadvantages:
Extensive learning curve
Difficult to make changes
Pricing: Starts at $4,173 per month
Infor Distribution SX.e Infor WMS
Infor Distribution SX.e offers a comprehensive warehouse and inventory tracking management solution for the wholesale distribution industry. Software is accessible via the cloud or a desktop. The software includes barcode and RFID tracking for better inventory management.
Best For:
Features: Infor Distribution SX.e is a scalable supply chain solution. With its Infor WMS module, managers have increased inventory and logistical visibility within their warehouses.
Benefits:
Good for managing inventory across multiple locations
Software always has current updates thanks to the cloud
Real-time inventory tracking and reporting
Disadvantages:
With so many features, the software can seem overwhelming to new users.
The data is not always available in Excel.
There are no mobile capabilities with this software system.
Pricing: Contact sales at (800) 260-2640 or complete the online form for pricing information.
How Do Warehouse Management Software Systems Work?
A warehouse management system consists of software tools that allow a company to manage inventory flow and warehouse operations. The software uses barcodes to track inventory as it moves through departments within the warehouse. Dashboards, KPIs, and robust reporting are some of the tools that make it possible to monitor and assess operations within a warehouse.
What Does Warehouse Management Software Help With?
Warehouse management software helps companies efficiently handle the day-to-day operations of their warehouses. Here are some more specific examples of how warehouse management software can improve warehouse operations.
Inventory Tracking
The best warehouse management systems offer real-time inventory tracking. This feature supplies valuable information about the age, serial numbers, and location of inventory in the warehouse. For inventory with an expiration date, tracking becomes a valuable tool that helps minimize losses.
Maintaining Stock Balance
Tracking the balance of stock currently on hand allows a company to monitor their inventory levels in real time. This helps companies ensure that they have enough inventory to fulfill incoming orders. When inventory levels start running low, the company can prioritize that inventory and make sure they restock their products in a timely and cost-effective way, all thanks to the warehouse management software.
Performance Management
The best warehouse management software will provide tools that make it possible for managers to assess inventory performance. Software can reveal obsolete stock, evaluate turnover, and create a clear picture of how much it costs to restock inventory.
Stock Forecasting
Forecasting and planning for future needs can help businesses prepare for upcoming and inevitable restocks of inventory. This feature is valuable, especially when stock requires a few weeks or months to purchase. Stock forecasting makes it possible for companies to purchase inventory far enough in advance before the inventory actually runs out.
Shipping
A warehouse management system should also handle paperwork in a digital manner. From the bill of lading and packing lists to invoices and receipts, warehouse management systems can also send automatic shipping notifications to recipients.
Finding the Best Warehouse Management Software for Your Company
An efficient warehouse management software system gathers data that a firm needs in order to make efficient inventory and fulfillment decisions. These systems can maximize a company's resources while keeping costs low. Stay on top of the latest trends in warehouse management by signing up for the FreightWaves e-newsletter!
FAQ
What is warehouse management?
Warehouse management prioritizes all of the operations involved in the process of running a warehouse. This includes managing inventory, fulfilling orders, organizing the warehouse, and supervising the employees who work for the company.
What does warehouse management software do?
Warehouse management software enables companies to track and evaluate their warehouse activities in real-time.