Warehouse management is a complicated process. But with the right tools, you can offer your customers greater order status transparency and faster returns. Plus, you'll be able to monitor many essential warehouse operations functions using warehouse management software. Learn the best tools available and the types of warehousing operations they are ideal for.
Known as the best-in-class fulfillment service, ShipBob streamlines your business with warehousing solutions, robust integration software, improved transit times, and reduced shipping costs!
Quicklook: Best warehouse management software systems
Best for pick, pack and ship services: ShipBob
Best for warehouse inventory tracking: Oracle
Best for retail and wholesale businesses: Infoplus
Best for small to medium-sized warehouses: 3PL Warehouse Manager
Best for direct-to-customer sales: Logiwa
Best for inventory management: Acumatica Distribution Edition
Best for automation: SAP ERP
7 best warehouse management software systems
The following software systems are some of the best warehouse management software systems on the market.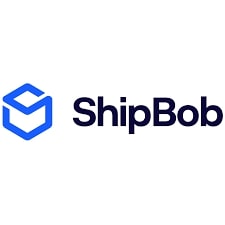 ShipBob
ShipBob is a full-service global fulfillment platform. You can select which services to use, including complete fulfillment support, at more than 30 warehouse locations. But you'll still have complete control whether you outsource the entire fulfillment process or choose ShipBob as your warehouse management software provider.
Best for: Pick, pack and ship services
Features:
Fulfillment network
Inventory management
E-commerce platform integration
Distributed inventory
Two-day express shipping program
Order management
Reporting
Integration with other systems via application programming interfaces (APIs)
Benefits:
Responsive to customers
Tools for shippers to lower costs
Affordable fulfillment pricing
Well-built software makes managing orders simple
Disadvantages:
Customers note the need for ongoing technology upgrades for options like bulk orders
No single point of contact, just general contact information
Some customers experience lags in software updating inventory and order data
Pricing: Prices vary based on how much you store and ship. Roughly, storage costs are $5 per bin, $10 per shelf and $40 per pallet. Fulfillment costs start at $5.66 per month.
Oracle

Oracle's Warehouse Management Cloud allows companies to easily track shipments across the supply chain and automate processes for improved efficiency. The software is a module in a complete enterprise resource planning (ERP) platform, which means it can be used as a standalone solution or combined with other modules for a robust, integrated toolset that helps you run a lean operation.
Best for:
Warehouse inventory tracking
Features:
Useful for companies in a variety of industries including retail, e-commerce, wholesale distribution, consumer goods and manufacturing
Offers an up-to-date view of inventory and supports both business-to-business and direct-to-consumer needs
Manages complex fulfillment processes and automate warehouse operations to improve efficiency
Benefits:
Intelligent dashboard
Real-time inventory data
Automated sales order fulfillment
Accessible on mobile devices
Disadvantages:
Does not integrate with QuickBooks or Xero accounting software
Cannot be used with a macOS
Limited customization options
More expensive than other options
Pricing: Contact the company for details.
Infoplus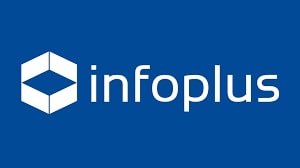 Infoplus helps companies manage inventory, shipments and warehouse operations for e-commerce, wholesale and third-party logistics companies. Create unique workflows for your lines of business using one convenient system. And choose between iOS and Android devices for line processes. Use the software in its web-based, cloud or software-as-a-service (SaaS) platform.
Best for:
Retail and wholesale businesses
3PLs
Brands with 2-500 users
Features:
End-to-end inventory management
Barcode and radio-frequency identification (RFID) capabilities
Real-time updates and robust reporting
Inventory monitoring and fulfillment tracking operations
Machine-learning technology for process automation
Benefits:
Multilocation
Robust features
Shipping and return management
Barcode and RFID capabilities

Disadvantages:
Does not have built-in invoicing functionality
Difficult to fix errors
Requires developer for customization
Pricing: Prices start at $795 per month.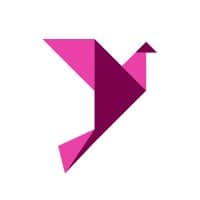 3PL Warehouse Manager
Enjoy a modern interface designed by warehouse management experts. This software helps improve the efficiency of 3PL warehouses with simple integration tools, inventory management, order tracking and customer billing.
Best for:
Small- to medium-sized warehouses
Features:
Manages all aspects of third-party warehouses
Easily integrates with inventory management systems
Uses barcodes and mobile scanning for inventory accuracy
Manages inventory and orders from anywhere
Benefits:
Easy-to-use software
Regular software upgrades for state-of-the-art functionality
Online customer access
Automated customer notifications

Disadvantages:
Poor customer support
May not integrate easily with other databases
Challenging billing functions

Pricing: Contact directly for rates.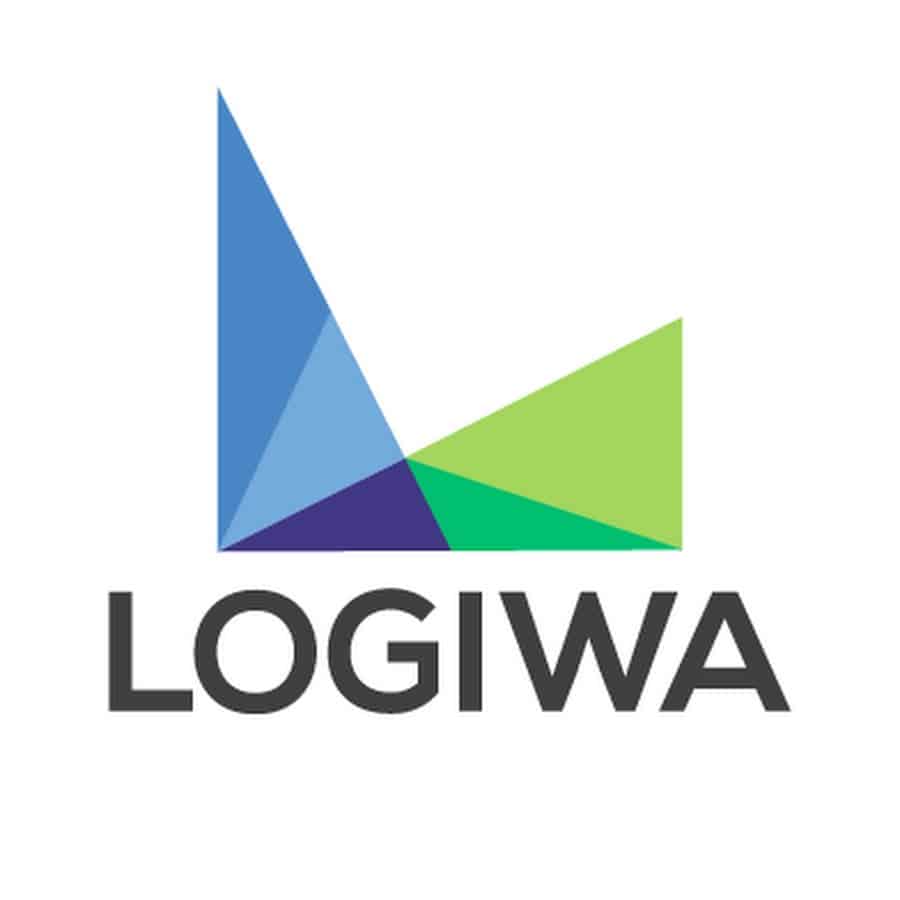 Logiwa
Logiwa Cloud WMS Software offers WMS and order fulfillment for both business-to-customer and business-to-business warehouses. You'll find integrations with many popular software options, including accounting tools. The mobile application helps warehouse managers view information from anywhere.
Best for:
High-volume businesses
E-commerce, wholesale and 3PL fulfillment centers
Companies that sell to retail customers
Features:
Access via the web or mobile apps
Connect multiple online stores to run from one digital warehouse
Digital warehousing
Automated picking workflows
Reporting
Client portal
Return processing
Benefits:
Good customer support
Easily integrated with other digital tools
Pairs well with online shopping carts
Customizable

Disadvantages:
Less functionality than larger WMS platforms
Unintuitive user interface
Pricing: Contact directly for an estimate.
Acumatica Distribution Edition

Acumatica Distribution Management Software offers tools for managing warehouse operations, inventory management and online orders. You'll find great features, including sales management, purchases and requisitions. Use barcode scanning for outstanding inventory management and clarity.
Best for:
Small to medium-sized companies
Businesses that expect to grow rapidly
Features:
Distribution Edition handles all aspects of inventory management
Integrates with its customer relationship management (CRM), project accounting and field service modules
Mobile-friendly and accessible via the cloud, on the web or from a desktop
Benefits:
Robust customer support and training
Easy to access
Customizable dashboard
Excellent reporting features
Simple, clear navigation
Disadvantages:
Email communications use system addresses, which may be different from user email addresses
May require customization
Dashboard queries are harder to navigate than most systems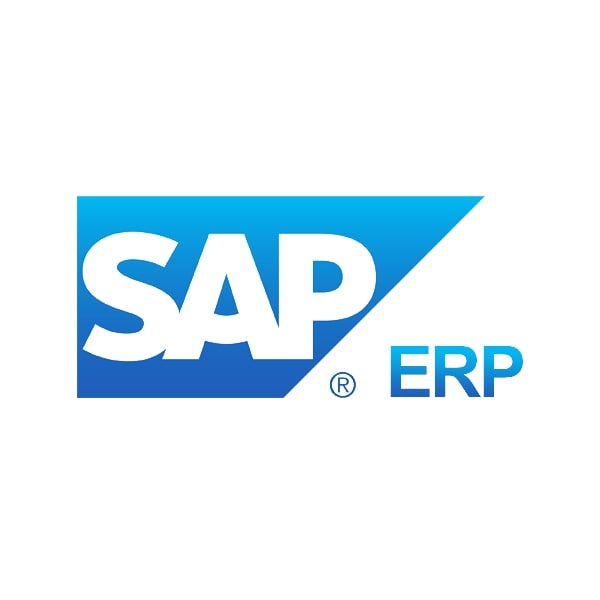 Pricing: Contact sales.
SAP ERP
SAP Cloud ERP offers full enterprise resource planning software with warehouse management functions. Users find the tool flexible to make even complex warehouse processes simple. SAP ERP connects with 3PLs and improves warehouse automation. The software offers warehouse management modules for project management, billing and payroll management.
Best for:
Companies of any size
Brands that want to combine operational processes into one system
Features:
Many modules, including accounting, inventory, asset tracking, warehousing and supply chain management
Real-time reporting
Cross-docking
Benefits:
Access from a mobile device or desktop
Full integration across multiple business functions
Easy-to-manage data
Disadvantages:
Extensive learning curve
Difficult to make changes
Pricing: Pricing varies based on needs.
How does warehouse management software work?
WMS platforms help optimize inventory management and warehouse operations. Tools may enable users to view orders, process returns, automate put-away and pick-and-pack processes, manage shipping and more. You can purchase warehouse management software as part of an ERP suite or as a standalone tool. Consider a system with support for barcodes or RFID to improve inventory management and reporting.
The best software options optimize the entire supply chain process and offer customers greater insight into order statuses. You can reduce errors and fulfill orders faster for happier, more loyal customers.
How warehouse management software can improve your business operations
Using software can streamline day-to-day warehouse operations. Consider the following in your decision.
Inventory tracking
The best warehouse management systems offer real-time inventory tracking. This feature supplies valuable information about the age, serial numbers and location of inventory in the warehouse. For inventory with an expiration date, tracking becomes a valuable tool that helps minimize losses.
Maintaining stock balance
Ensure you have adequate inventory to fulfill new orders using stock balance. When inventory on the shelves is getting low, get alerts to prioritize restocking those products over others to maintain smooth operations. Timely responses to inventory changes can make your operations more cost-effective and improve customer relationships thanks to faster order fulfillment.
Performance management
Reporting and analytics offer managers insights into performance. You might find that you have obsolete inventory taking up space on your shelves. Or you might discover that your stock turnover is poor in a certain product line. Get a clear view of restocking expenses and streamlining opportunities.
Stock forecasting
Better stock forecasting can help businesses prepare for upcoming needs and react quickly to avoid costly overtime expenses and inventory shortages. If your products take months to manufacture and ship, you'll find forecasting especially helpful because it can help prevent stocking problems that can lower profits. Get ahead of inventory needs with a clear view of what you'll need for six to 12 months.
Shipping
Shipping is complex and includes handling bills of lading, packing lists, invoices and receipts. Software can automatically send these notices to shippers and customers to reduce busy work and improve communications.
Run a lean operation, delight customers and avoid out-of-stock products
Manage your warehouse and fulfillment services with ease using warehouse management software. Streamline operations, give staff members digital tools that make their jobs easier and reduce unnecessary expenses with efficient inventory management. The right system can create greater transparency around fulfillment processes, ultimately improving customer satisfaction.
Sign up for a FreightWaves e-newsletter subscription to stay informed of developments in supply chain management, including warehousing news and innovation.
FAQ
What is warehouse management?
Warehouse management includes the day-to-day operations associated with inventory, labor, shipping, returns and other order-fulfillment activities.
What does warehouse management software do?
Warehouse management software provides inventory and supply chain visibility to help companies run smooth operations. Use the software to automate processes and view reports that aid in forecasting inventory.
What warehouse management software does Amazon use?
Amazon partners with Naveo Connected Commerce and Vin eRetail as AWS Partners for warehouse management.