The trucking industry in Alaska is growing at a consistent rate. With the new growth comes the need for more drivers. Whether you're just starting to think about joining the trucking industry or you're a seasoned driver looking for a change, Alaska has much to offer.
The booming oil and fish industries play a significant role in Alaska's need for skilled, hard-working truckers. If you're interested in looking into trucking jobs in Alaska, we can help you get started. We've compiled a list of 5 top companies that have made a name for themselves in the Alaska trucking industry.

Featured
Join the Roehl Transport team, one of North America's safest and most successful trucking companies. Match with one of Roehl's local, regional, dedicated, and OTR truck driving jobs today!
Quicklook: Best Trucking Companies in Alaska
Best For Expertise: Black Gold Express, Inc.
Best For Reliability: Carlile Transportation
Best For Variety of Services: Sourdough Express
Best For Versatility: Weaver Brothers, Inc. 
Best For Safety: Span Alaska
5 Best Alaska Trucking Companies
Alaska is home to hundreds of trucking companies that offer quality services and excellent customer support. Almost everything Alaskans need comes from someplace else. Someone has to deliver those products, and truckers are the best choice when it comes to getting freight from one place to another.
The following list represents only a fraction of the best Alaska trucking companies.
Black Gold Express, Inc.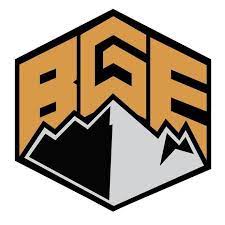 Black Gold Express, Inc. has been in business for over 30 years. Their excellent reputation makes the company stand out among the competition. Black Gold employees are familiar with the extremes in Alaska's weather, road conditions, and strict regulations. The company can be relied on to provide reliable transport solutions to remote areas and during extreme weather.
Best For: Expertise
Established: 1986
Location: 1520 Sailor Court, North Pole, AK 99705
Contact Information:
Phone Number – 907-490-3222; 888-416-7166
Email – info@blackgoldalaska.com
Website: https://blackgoldalaska.com
Employees: 56
Carrier Type:
Services Provided: Black Gold specializes in hauling oversize and overweight loads, in addition to:
Civil work
Simple cargo
Oilfield services
Bulk transportation services
Revenue: $54.7 million
Google Rating: 5.0/5 stars from 8 Google reviews
Carlile Transportation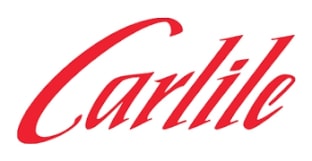 Carlile Transportation is considered to be one of the best trucking companies in Alaska. They have provided reliable services to the state of Alaska for over 40 years. Carlile has received many awards for excellence in employee satisfaction and customer service. The company provides trucking and logistics solutions with an emphasis on safety and visibility.
Best For: Reliability
Established: 1980
Location: 1800 East 1st Avenue, Anchorage, AK 99501
Contact Information:
Phone Number – 907-276-7797
Email – CustomerService@carlile.biz
Website: https://www.carlile.biz/
Employees: 700
Carrier Type:
Services Provided: Carlile specializes in transporting extra-long, wide, and heavy materials. Their full range of transportation services includes:
Hazmat cargo
Heavy haul equipment
Multimodal transport
Logistics services
Revenue: $134.2 million
Google Rating: 4.7/5 stars from 7 Google reviews
Weaver Brothers, Inc.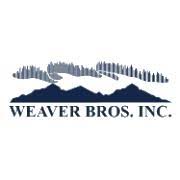 Weaver Brothers, Inc. focuses on providing safe and dependable services to their Alaskan customers. Founded in Oregon in 1946, the founders moved the main operations to Anchorage in 1955. The company takes pride in providing quality trucking services to costumes in the energy, mining, construction, and retail/wholesale industries. Additionally, Weaver Brothers, Inc. provides services to governmental industries.
Best For: Versatility
Established: 1946
Location: 2230 Spar Avenue, Anchorage, AK 99501
Contact Information:
Phone Number – 907-278-4526
Email – info@wbialaska.com
Website: https://weaverbrothersinc.com 
Employees: 106
Carrier Type:
Dry bulkers
Hot Oil Tankers
Lowboys
Refrigerated Trailers
Flatbeds
Winch Trucks
Services Provided: Weaver Brothers specializes in providing wholesale, transportation, and warehouse industries with services such as:
Asphalt hauling
General freight drayage
Linehaul work
Revenue: $21 million
Google Rating: 4.8/5 stars from 9 Google reviews
Sourdough Express, Inc.

Sourdough Express is a 4th generation, family-owned company. The company places high value on the general public's safety and the safety of its employees. They are one of the most popular and largest trucking companies in the state.
Best For: Variety of services
Established: 1898
Location: 1800 W. 48th Avenue B, Anchorage, AK 99517
Contact Information:
Phone Number – 907-273-3022
Email – use the company's contact form
Website: https://sourdoughexpress.com
Employees: 109
Carrier Type:
LTL
Temperature-Controlled
Services Provided: Sourdough specializes in commercial freight services for various industries, including:
Oil and gas
Construction
Mining
Grocery/retail
Revenue: $22+ million
Google Rating: 4.8/5 from 11 Google reviews
Span Alaska

Span Alaska offers LTL freight transportation to and from Alaska with its own fleet of trucks. They also arrange to ship through relationships with trucking companies and ocean carriers.
Best For: Safety
Established: 1978
Location: 6128 Electron Drive, Anchorage, AK 99518
Contact Information:
Phone Number – 800-257-7726
Email – unavailable
Website: https://www.spanalaska.com
Employees: 200
Carrier Type:
Services Provided: Span Alaska specializes in LTL and LCL freight forwarding to and from Alaska. They also provide:
Logistics services
Transport of over-dimensional and heavy cargo
Warehousing
Expedited overnight delivery
Revenue: $190 million
Google Rating: 3.9/5 from 137 reviews
A Trucking Job in Alaska Is Waiting for You
Keeping Alaska's stores and businesses stocked is vital to protecting the way of life in this unique environment. Alaska trucking jobs require education, hard work, and coordinated efforts among land, air, truck, rail, and sea shipping companies.
Use our comprehensive list of trucking companies nationwide that offer rewarding jobs for drivers throughout Alaska.
FAQ
How Much Do CDL Drivers Make in Alaska?
On average, CDL drivers in Alaska can make from about $49,000 to $78,000 per year.
How Many Trucking Companies Are in Alaska?
Alaska has approximately 156 trucking companies.
What Do I Need to Start a Trucking Company in Alaska?
The requirements for Alaska trucking companies begin with obtaining a CDL. Other requirements can be found on the FMCSA website.