Logistics management is perhaps the most complicated aspect of the trucking industry. It requires monitoring systems for tracking, shipping and scheduling. Larger companies require a dedicated logistics team, which usually comes with a lot of paperwork.
Enter the innovation for saving time and costs for businesses of all sizes: logistics software for mobile businesses. Read on for the five best logistics software solutions for mobile businesses and those in the transportation business.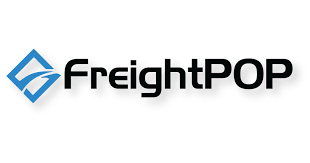 Featured
Save time and money on freight and shipping with FreightPOP – the smartest TMS for manufacturers, distributors, retailers, and 3PLs.
Quicklook: Best Logistics Software for Mobile Business
Best For Customized Logistics Solutions: Zoho Creator
Best For Mapping and Location Intelligence: ArcGIS
Best For Direct-To-Consumer Businesses: Shippo
Best For Multi-Channel Sales: ShipStation
Best For Freight Management: AscendTMS
5 Best Logistics Software for Mobile Business Options
If you're looking to improve warehouse management, automate paper based processes, save time and elevate your supply chain management, logistics software can be the solution. Here are the top five top picks.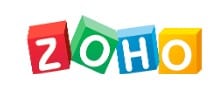 Zoho Creator
Zoho Creator helps businesses manage shipments, vehicles and drivers. Create custom forms, set up workflows and automate processes. Users can build their own Zoho apps, too. Zoho Creator is available via mobile apps, SaaS companies and as desktop software. While scaling can be expensive, there is a free version of Zoho.
Best For: Customized Logistics Solutions
Website: https://www.zoho.com/nl/creator/
Special Features:
Low-code app development
Develop and run any business software
One-click deployment
Benefits:
Creates customized workflows
Automates processes
Free trial
Works with all major platforms
Disadvantages:
Can be expensive to scale for large business
Pricing:
Free version
Paid version:

$37 billed monthly per user
$4,800 billed annually per 10 users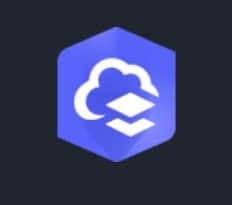 ArcGIS
ArcGIS stands out as an industry leader of driver management and asset tracking. This software can optimize routes and workflows, all while coordinating field teams. ArcGIS also comes with a comprehensive analytics system, data visualization tools, interactive maps and exceptional location intelligence.
Best For: Mapping and Location Intelligence
Website: https://www.esri.com/en-us/arcgis/products/arcgis-online/overview
Special Features:
Exceptional mapping features
Driver management
Field coordination
Benefits:
Shares maps
Collaborates across apps
Analyzes data
Processes and works with data to enhance efficiency
Disadvantages:
More difficult to learn than other options
Pricing:
Creator Account:

$500 per year
Add-ons of $100 to $350 per year for additional users

GIS Professional Advanced Account: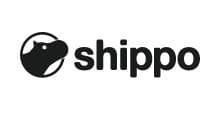 Shippo
Shippo offers simplified order and shipment management, all from a central dashboard. Shippo is especially useful for merchants who work with direct-to-consumer sales. Plus, the features offered by Shippo include integrations as well as the best rates with major carriers like DHL, UPS and USPS. Shippo is a SaaS product that requires no installation.
Best For: Direct to Consumer Businesses
Website: https://goshippo.com/
Special Features:
Dashboard and API for shipment management
Integration with best prices for major shipping carriers
Benefits:
Easy to use
No installation required
Provided synchronized tracking and delivery information
Free version and free trial options
Disadvantages:
No mobile app
Complaints about customer support
Pricing:
Starter Plan: free
Professional Plan: starts at $10 per month
Reach out to Shippo for Premier Plan pricing

ShipStation
ShipStation is designed to integrate different sales channels from various marketplaces into one efficient management system. Users can import sales from various channels and create labels, as well as export the shipping and tracking information back to sales channels. ShipStation includes airports, inventory tracking, supplier information, shipping, delivery updates and more.
Best For: Multi-Channel Sales
Website: https://www.shipstation.com/
Special Features:
Automatically transmits shipping information
Monitors inventory and suppliers
Benefits:
Feature-rich reporting
Site integration with platforms like Ebay, Etsy and other websites
Label creation
Tracking sharing option
Disadvantages:
Users have difficulty locating and verifying errors
Pricing:
Starter:

$9.99 per month
One user
50 shipments per month

Bronze:

$29.99 per month
One user
500 shipments per month

Silver:

$49.99 per month
Two users
1,500 shipments per month

Gold:

$69.99 per month
Three users
3,000 shipments per month

Platinum:

$99.99 per month
Five users
6,000 shipments per month

Enterprise:

$159.99 per month
10 users
10,000 shipments per month

AscendTMS
AscendTMS is a supply chain management software for freight management and logistics. Users can access a dashboard that provides real-time carrier locations, order tracking, delivery statuses and more. The software is regularly updated with new features. This truck logistics software allows users to analyze data and create reports related to profitability, efficiency and so much more.
Best For: Freight Management
Website: https://inmotionglobal.com
Special Features:
Real-time tracking
Mobile and web apps
Free software and trial period
Benefits:
Customized reports
Tracking for orders, delivery dates and more
Centralized dashboard with key information
Ability to manage payments
Option to create customized reports
Disadvantages:
Can be slow
Some bugs during business activities
Pricing:
Free version: $0 per month
AscendTMS Premium version: $79 per person per month
What Is Logistics Software?
Logistics software helps businesses of all sizes coordinate complex processes. In the trucking industry, logistics software can help to coordinate drivers, deliveries, warehouse management tasks, fleet maintenance and profitability.
Logistics software can manage workflow information, inventory, transportation, warehousing and packaging. Logistics software can help businesses increase efficiency and improve profits.
How Does Logistics Software Work?
Logistics software coordinates key information from inventory management to delivery tracking in one central dashboard, app or desktop application. This can include everything from sourcing raw materials to the final delivery of items to the end consumer. 
Advantages of Logistics Software For Mobile Business
Logistics software can streamline processes, reduce paperwork and free up time that can be allocated towards other business processes instead. Here are some key benefits of logistics software.
Automate Paper-Based Processes
The most obvious benefit of logistics management software is the reduction in paperwork and paper-based processes. It is a way for businesses to reduce the amount of paper they use, all while simplifying processes in a singular, integrated software that can be accessed via mobile apps or computer desktops. 
Multiple users can see the same information and real-time updates. This ultimately leads to greater communication, better coordination, and reduced lag times. 
More Effective Warehouse Management
Poor warehouse management can be a major point of loss for many businesses. Logistics software keeps real-time information of inventory, warehouse location, shipping, deliveries and more to improve warehouse management. 
Logistics software that comes with a mobile app ensures that current warehouse information is available to you no matter where you are. This will then result in the timely transfer of information and the ability to enact immediate action.
Improved Supply Chain Management
Supply chain management and logistics have both come into the spotlight as a result of the many pandemic-related supply chain issues going on in the world today. Get ahead of the problem with logistics software. 
Real-time updates, tracking, and integrations allow you to see any delays ahead of time and make an alternative plan. Logistics software with a mobile app can help you prevent supply chain delays. 
Furthermore, you can also coordinate with suppliers and delivery drivers. From there, get ready to build an efficient, seamless supply chain that benefits everyone, including the end consumers, drivers, and employees alike. 
Customer Satisfaction
The customer is king, and customer satisfaction is essential in any business, especially in the age of internet reviews. Customers will notice the attention to detail that logistics software can add to any business.
By providing customers with real-time tracking, the best shipping prices, and more efficient delivery, you can maintain or even improve customer satisfaction. 
Offline Support
Many logistics software solutions provide offline support, maps, and other information to keep teams on track and connected. Whether it's a delivery driver who ends up losing coverage or another employee who needs assistance, offline support integrations within logistics software ensure that your business runs smoothly, even when you're offline. 
Logistics Software: The Way of the Future
While logistics software was once considered a cutting-edge industry, its benefits in the business world are increasingly essential. From real-time data and customized reports to profitability analysis, the value logistics software adds is too great to pass up. 
With free options as well as low pricing for small businesses, there's a logistics software trucking company for every company that wants to invest in logistics software. Choose a software option today to learn how you can use software to improve profits thanks to more efficient operations.
FAQ
Which Software Is Used In Logistics?
There are many software options that are used in logistics. The five options above provide very stable solutions for many types of businesses.
What Is SAP In Logistics?
In the world of logistics, SAP is an all-inclusive Logistics management software. It offers centralized data management as well as coordination with real-time updates.
What Is TMS In Logistics?
TMS stands for transport management system. It is a logistics platform often used to manage the physical movement of goods, including trucks and freight.