Whatever reason you're looking to ship livestock, you deserve to be able to do it with ease and confidence. While it used to be an immense hassle to find the right carrier to transport your animals, you can now simply login to the right livestock load board and get connected with who you need. The best livestock load boards will have varying features, but the most important aspect is that they will all treat your animals properly, have the right equipment, and deliver on their promises. Don't question who you're working with, get connected with the right reliable carriers and shippers, and keep your animals safe.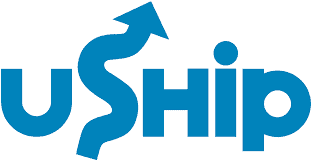 Featured
uShip helps you find and book with the right feedback-rated transporter who can haul your large items at the right price. Our technology makes rates and tracking transparent from pickup to delivery.
Quicklook: Best Livestock Load Boards
6 Best Livestock Load Board Options
Shipping livestock is a specialized niche and utilizing the best livestock load board is essential for a smooth process from start to finish.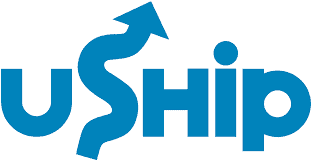 uShip
It's no surprise that uShip has the transportation game down. When you need to ship livestock, you can remain in control when looking to ship with uShip. They have an impressive network of providers and make it easy to compare quotes amongst them.
Best For: Large Provider Network
Website: https://www.uship.com/
App: App is available for both iOS and android
Services:
Helps You Find Out How to Ship Livestock
Gets Shipping Rates from Livestock Transporters
Sources Livestock Companies Quickly
Creates Shipment Listing
Gives the Best Options for Livestock Transport Company
Livestock Shipping and Delivery
BBB Rating: A+
Special Features:
41,000+ Service Providers
Ship with Confidence Guarantee
Live Customer Support
Secure Payments
Benefits:
Easy Tracking
Easily Compare Shipping Quotes
Find and Utilize Independent Transporters Who are Specialized in Livestock Transportation
Talk Directly to Transports and Review Profiles Before Committing
Disadvantages:
Cost Will Vary
Can Be Expensive
Fees & Rates: Generally, with uShip, livestock transport will cost $0.86 per mile for long distances and $1.35 for short distances. The cost will vary depending on the size of a shipment, distance, time, and price of gas.

Livestock Network
While they may not have a mobile app available, the variety of tools and features Livestock Network provides is unmatched. They give you the resources you need to ship livestock without hassle and question. They've been doing this for more than 20 years and certainly know what they're doing.
Best For: Variety of Tools & Features
Website: https://www.livestocknetwork.com/
App: N/A
Services:
Livestock Shipping and Delivery
Sources Livestock Shippers & Haulers
Aggregate Relevant Livestock Shipping Rates
BBB Rating: N/A
Special Features:
Load Board
Truck Board
Rating System
Industry Forum
Livestock Directory
Livestock Tools
Classified Ads
Beefspotter – The Feedlot Atlas
Benefits:
Experienced with livestock transportation since 2000.
Basic membership is free, though it comes with limited access
Disadvantages:
Full access to the load board requires a premium membership
Fees & Rates:
Basic membership with limited access – FREE
Premium membership with full access – $35/month or $350/year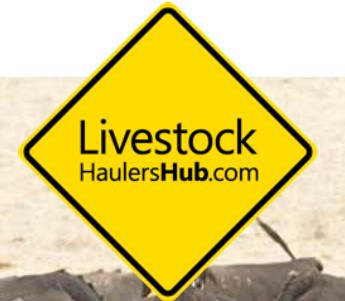 Livestock Haulers Hub
With an interactive load board map, it's easier than ever to get connected to the hauler you require. It's free to sign up and you can instantly get connected with more than 5,500 haulers throughout the country.
Best For: Instantly Connecting with Livestock Haulers
Website: https://livestockhaulershub.com/
App: N/A
Services:
Livestock Shipping and Delivery
Find Livestock Haulers and Shippers
Get Shipping Rates From Livestock Transporters
Connects Sellers, Buyers, and Haulers for Livestock Delivery
BBB Rating: N/A
Special Features:
Load Board
Interactive Loads Map
Benefits:
5,500+ Independent Haulers
Free Account Signup
Instantly Connect and Communicate With Haulers
Disadvantages:
Basic Load Board Features
Fees & Rates: Free to register and create an account

LivestockTalk
While their features may be limited, LivestockTalk provides an easy-to-use load board any shipper or hauler can appreciate. With load alerts, you'll have no problems staying up to date on every load you have.
Best For: User-Friendly Load Board
Website: https://www.livestocktalk.com/
App: N/A
Services:
Livestock Shipping and Delivery
Find Livestock Haulers and Shippers
Get Shipping Rates From Livestock Transporters
Connects Qualified Drivers With Available Livestock Loads
BBB Rating: N/A
Special Features:
Load Board
Filter Loads
Load Applications
Load Alerts
Benefits:
Company Directory
Easily Find or Post A Load
Easy-to-Use Load Board
Disadvantages:
Fees & Rates: Signup is free

FR8Star
FR8Star takes into account all the details that matter for your livestock shipment and they provide a quote you can bank on. With their transparent pricing you won't get hit with unexpected charges down the road. Rounding out with a mobile app, they make it easy to keep track of your road anytime you need.
Best For: Getting Accurate Estimates
Website: https://fr8star.com/livestock-shipping/
App: App is available for both iOS and android
Services:
Livestock Shipping and Delivery
Find Livestock Haulers and Shippers
Get Shipping Rates From Livestock Transporters
Find and Bid On Loads
BBB Rating: A+
Special Features:
Custom Filters to Ensure You Can Find the Right Hauler/Load
Freight Rate Calculator Available
Request Bids
Instant Estimates
Review Bids and Companies
Immediately Connects Haulers and Shipper
Benefits:
Active Customer Support
Ensures Drivers Utilize Proper Handling & Care During Transport
Ensures Drivers Utilize Proper Handling During Varying Weather Elements and Temperatures
Disadvantages:
Software is Lacking
Software Support is Lacking
Fees & Rates: Registration is free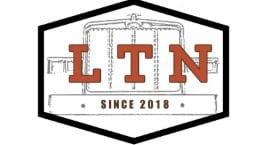 Livestock Transport Nation (LTN)
Livestock Transport Nation works with BQA-T to ensure animals are always handled properly when in transit. With real-time updates, they also boast a software solution that isn't as common when looking for livestock load boards.
Best For: Ensuring Proper Animal Care
Website: https://www.livestocktransportnation.com/cattle-usa
App: N/A
Services:
Livestock Shipping and Delivery
Find Livestock Haulers and Shippers
Get Shipping Rates From Livestock Transporters
Find Or List and Bid On Loads
BBB Rating: N/A
Special Features:
Software Solutions
Load Management System
Facility Flight Board
Load Board
Real-Time Updates
BQA-T Compliant
Benefits:
Truck Dispatch
Shipping Facility Manager
Plant Dispatch
Trucking Company Billing
Accounts Payable
Product Sourcing
Disadvantages:
Fees & Rates: Registration is free.
Produce Loads/Post to Live Load Board for Bidding – Free
Haul Loads/Bid on the Live Load Board – $50/awarded load *When the producer awards the load, they charge 5% of freight, no more than $50
Basic Dispatch/Manage and Automate Load Assignments – $300/load pack (20 loads) *Pay as you go, no commitment
Enterprise Dispatch/Coordinate from Inventory through Payment – $2,500/month *First 500 loads *Custom bulk rates upon request
What Is a Livestock Load Board?
A load board is essentially an online marketplace that connects carriers and shippers. A livestock load board ensures the carriers are specialized to handle the transportation of livestock. Both the type of equipment used and the handling of animals themselves are unique and thus require specific standards and procedures. Livestock trailers are vastly different from your traditional trailers and are required for livestock transportation.
How Does a Livestock Load Board Work?
Livestock load boards are used by both shippers and carriers. Those needing to ship livestock can create a post with their requirements on the load board and simply sit back and wait for the proper carriers to contact them. Carriers that are fit to transport livestock can access these load boards and find and contact shippers in need of livestock shipping.
What To Consider With Livestock Load Boards
Because shipping livestock is such a unique form of transportation, it is imperative that you consider all of the factors before committing to a carrier so that you can ensure your livestock will be transported properly and safely. Know what factors to look for when looking at your choices for livestock load boards.
Location
No matter the cost of fuel, excess mileage is going to cost you. When you're looking at load boards, looking at locations closer to you will help maximize both your earnings and savings. No matter if you're shipping a load or bidding on a load, the location matters.
Scheduling
Being able to schedule or book a load as you need is one of the greatest appeals of livestock load boards. The best load boards will allow you to schedule and book as you need alleviating any hassle. Instantly finding and booking loads is the common advantage load boards have to offer.
Timeliness
Not all load boards are the same and without real-time updates, you may not be looking at an accurate livestock load board. Don't get your hopes up just to get them shot down with a load board that doesn't provide proper software updates. Being able to book a load instantly remains a major appeal of load boards and should absolutely be considered when looking at which load board to utilize.
Expertise
Livestock transportation differs greatly from your standard shipping of items. Animals matter and their care should be important to both the shipper and hauler. Livestock load boards help to ensure you can find carriers that have the proper equipment and trailers to keep the livestock in proper care throughout the transportation process. While not all livestock load board providers will boast the same number of years in the industry, the best ones will know what it takes to ensure proper transportation every time and this is critical when deciding who to use.
Let the Resources Work For You
Before the innovation of technology, finding someone specialized enough to transport your livestock safely was a time-consuming hassle. Thankfully, the best livestock load boards have become available to ensure you can instantly connect with those you need. Being able to connect and rely on skilled livestock handlers and drivers is now a much easier task. The best livestock load board can simplify other aspects of your business. Let technology and your resources go to work for you with the right livestock load board.
FAQ
Do Cattle Herders Have To Run Log Books?
No, according to the FMCSA, those transporting livestock are not required to have an ELD, or Electronic Logging Device.
How Do You Start Hauling Cattle?
If you're looking to start hauling cattle, you will need your high school diploma as well as relevant CDL. Additional experience handling livestock or agricultural experience is also generally required.
Is Hauling Livestock Hard?
Because livestock is a live load, it generally takes longer to transport. Patience is key when transporting livestock during both transit and loading/unloading. Handling livestock does require quite a bit of work and is considered a tough job.