Having a reliable GPS device is of the utmost importance for truckers, especially if they have ever experienced being lost on the road. In the transportation industry time is money, a reliable GPS device can be an invaluable tool to get you where you need to go and in the most timely manner.
GPS devices provide advanced route planning and specialized services specific to the trucking industry. But how do you find the best GPS for truckers? That's what we're here to help you with! In this guide, we'll take a look at six of the best GPS devices currently available.

Featured
Get a near real-time, 360-degree view of your fleet's daily operations, so you can help reduce costs, increase productivity, stay on top of vehicle maintenance, and make the most of every business day.
Quicklook: Best GPS for Truckers
Best GPS for Truckers Options
The following options are five of the top GPS devices that are specifically tailored for truck drivers!
Verizon Connect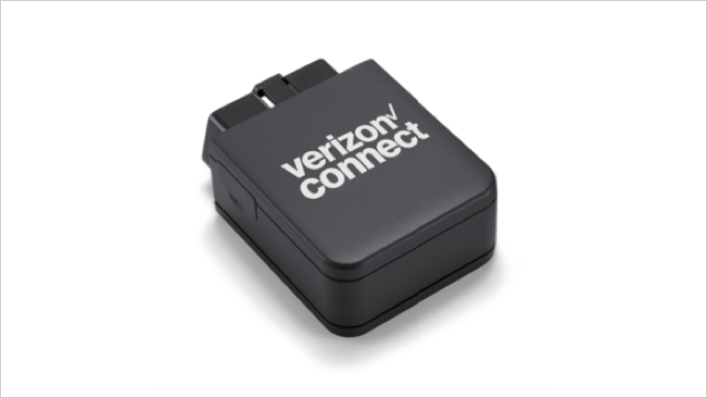 Verizon Connect is an innovative fleet tracking software that allows you to monitor and manage your entire fleet seamlessly. Verizon is a trusted leader in the telematics industry providing high-tech software to give you easy access to the data you need to effectively manage your company.
Best For: Overall Efficiency
Special Features:
Hard wired and plug-and-play installation
Monitors vehicle performance
Tracking software
Benefits:
Plans are flexible and easily scalable
Customized reports and logs
Best telematics platforms and solutions in the industry
Help you comply with laws and regulations
Disadvantages:
Longer learning curve
Typically requires a 36-month contract
Pricing: Verizon Connect's monthly rate starts at $45 per month. They do not offer a free trial, however, they offer flexible services and rates when you speak directly with a company representative.
Technical Specifications
Dimensions
30 x 51 x 3.15mm
Resolution
None. Connects to phone or optional ELD or dash cam.
Display Type
None. Connects to phone or optional ELD or dash cam.
Mounting Type
OBD-II port mount
Voice Command
No
Camera
No – optional additional dash cams
Storage
Automatically uploads to a server via cellular connection.
Lane Assistance
No
Speed Limit Indicator
No
Traffic Services
Yes
Samsara GPS Fleet Tracking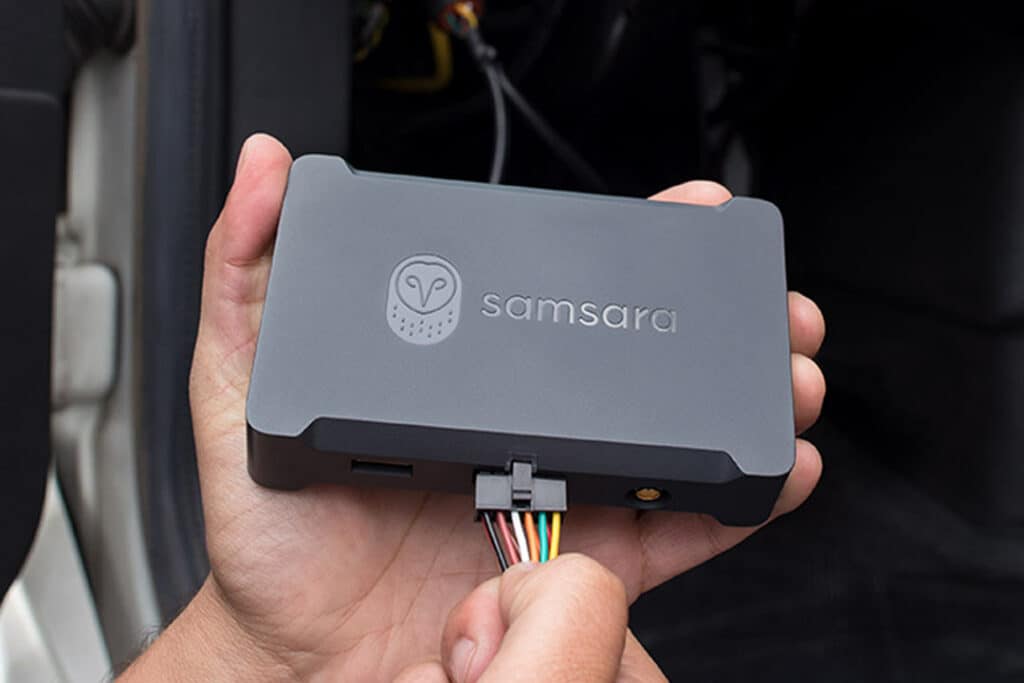 Best For: Fast Data
Samsara's GPS fleet tracking system isn't a GPS unit in the traditional sense. This GPS tracking platform allows administrators to monitor fleet performance in real-time, delivering solutions that can optimize the entire fleet collectively.
Special Features:
Tracks fleets in real-time
Wi-Fi hotspot
Monitors vehicle performance
Benefits:
Plug-and-play installation
Integrates with other Samsara products
Customized reports and logs
Disadvantages:
Not a traditional GPS unit
Not ideal for owner-operators
Pricing: Samsara does not provide price quotes to the general public. Customers will need to purchase the unit as well as pay for a subscription to the service. Prices will vary depending on fleet size and the length of commitment chosen, so reaching out to Samsara and inquiring about their prices is the best way to acquire a quote.
Technical Specifications
Dimensions
4.6" x 2.7" x 1.0"
Resolution
N/A
Display Type
N/A
Mounting Type
Unspecified
Voice Command
N/A
Camera
No
Storage
Unspecified
Lane Assistance
N/A
Speed Limit Indicator
N/A
Traffic Services
N/A
Garmin DEZL OTR700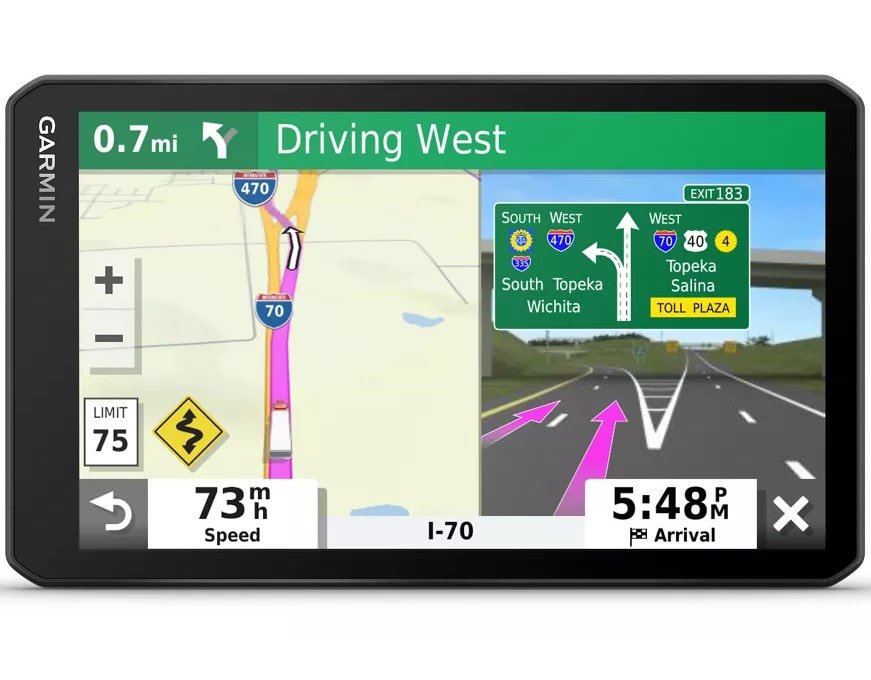 Best For: a comprehensive unit
Garmin's GPS units offer advanced features via a large and readable display. While these innovative features make this unit a bit pricier than others on our list, many truckers appreciate this device's industry-specific benefits, like route planning and load-to-dock guidance.
Special Features:
Load-to-dock guidance
HOS violation warnings
Truck-specific speed limit warnings
Specialized truck route data
TripAdvisor traveler ratings
Garmin RealDirections landmark guidance
Benefits:
Up to 10" screens available
TripAdvisor included
Capacitive touchscreen
Wi-Fi and map updates
ELD compatibility
Disadvantages:
Advanced features are not necessary for smaller fleets
Expensive due to large screen sizes
Technical Specifications
Dimensions
6.97″ x 4.17″ x 0.75″
Resolution
1,024 x 600 pixels
Display Type
6.95″ super wide view IPS, color TFT,
on-cell capacitive touch panel
Mounting Type
Magnetic
Voice Command
Yes
Camera
No, but compatible with backup cameras
Storage
16 GB
Lane Assistance
Yes
Speed Limit Indicator
Yes
Traffic Services
Yes, with Garmin Drive App
Rand McNally TND 750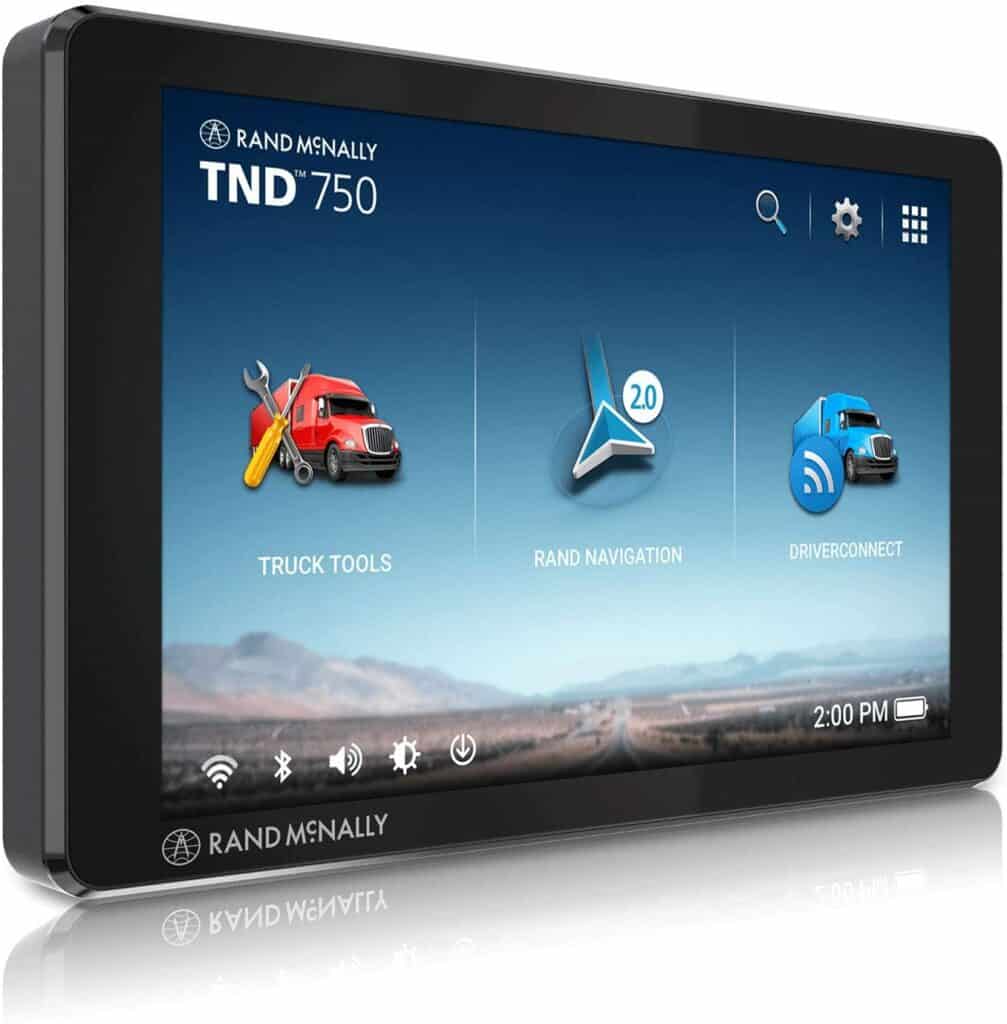 Best For: ELD-Compatible GPS
Rand McNally's GPS unit is a bit pricier than some of the Garmin options, but it has the added benefit of being compatible with ELD devices. It offers a readable 7-inch display as well as proprietary software to provide up-to-the-minute traffic data and map updates.
Special Features:
ELD-compatible
Large, clear display
3D junction view to navigate complex interchanges
Estimated toll costs
Benefits:
Customized lane guidance
Satellite radio
Advanced trip planning
Two USB ports
Disadvantages:
Needs frequent updates
Expensive
Technical Specifications
Dimensions
7.25 x 4.5″ x 0.75″
Resolution
1,280 x 800 pixels
Display Type
IPS LCD, 7" display
Mounting Type
Magnetic
Voice Command
Yes
Camera
No
Storage
32 GB
Lane Assistance
Yes
Speed Limit Indicator
Yes
Traffic Services
Yes
TomTom Trucker 620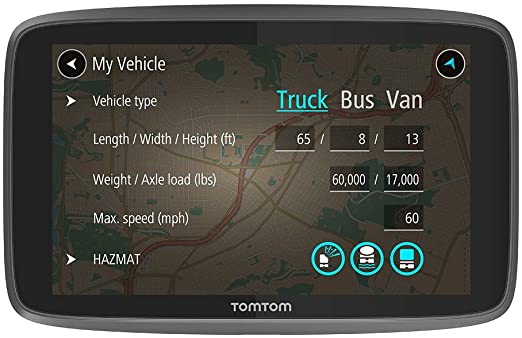 Best For: Siri and Google compatibility
TomTom's GPS unit is a bit cheaper than the other models we've listed. It is compatible with Siri and Google. Additionally, it offers an array of proprietary navigation tools.
Special Features:
Compatible with Siri and Google
Dedicated trucking POIs
TomTom traffic services
Windshield mount available
Benefits:
Customized truck routing
Free map updates
Smartphone integration
Voice-assisted operation
Affordable
Disadvantages:
One-hour battery life
No lane assistance
No speed limit warnings
Not ELD-compatible
Technical Specifications
Dimensions
3.56" x 5.58" x 0.74"
Resolution
800 x 480 pixels
Display Type
WVGA, 6"
Mounting Type
Magnetic
Voice Command
Yes
Camera
No
Storage
Up to 32 GB
Lane Assistance
No
Speed Limit Indicator
No
Traffic Services
Yes
How Does a Trucking GPS Work?
GPS units rely on satellite technology to pinpoint your exact location. This satellite data is then reflected on your screen and integrated into mapping software to help you navigate the roads.
Trucking GPS devices offer advanced features that include traffic reports and trucking points of interest (POIs). All of these features give drivers an edge while they're on the road.
Things to Consider with GPS for Truckers
The best GPS for truckers will have a wide array of advanced features. Here are some of the things to consider when shopping for a GPS as a trucker.
Storage
While most GPS units are wireless-compatible, internal storage allows the unit to store maps and additional navigation data. Many of today's GPS units also feature a slot for an external memory card, allowing you to expand the memory up to 32 GB.
Map Updates and Traffic Alerts
Truckers rely on the latest data to plan their routes. The best GPS unit will automatically update maps and provide real-time traffic updates, which successfully alerts drivers to accidents, congestion, school zones, and more.
Voice Command Navigation
No truck driver should have to mess with a touchscreen GPS when they're behind the wheel. Your GPS unit should offer voice command navigation so that you can make course corrections or request updates without taking your eyes off the road.
Speed Monitoring
Not all GPS models will offer this feature, but truckers may appreciate units that monitor their speed and alert them to any speed violations to avoid being pulled over or getting a ticket.
Lane Assistance
Advanced GPS models offer lane assist and other advanced features to help truckers stay safe. This makes it possible for drivers to navigate even the most complex lane changes with ease.
A GPS To Last You Miles
The best GPS for truckers is simply the one that best suits your needs on the road. Whether you're looking for a feature-rich GPS with advanced technology or a simple GPS to help you get where you need to go. The list above is full of great options to match exactly what you are looking for as a trucker!
FAQ
What is a good GPS for truck drivers?
The Garmin models offer advanced features, many of which are specific to the trucking industry. Drivers who are looking for a good value can take advantage of the no-frills option offered by SixGo.
What GPS app do truckers use?
Truckers use many apps, including the following:
– Waze
– Google Maps
– Trucker Path
– SmartTruckRoute
– Copilot GPS
The advanced features of these GPS units can also provide real-time traffic data and lane assistance features.
Are trucker GPS units compatible with ELDs?
Some GPS units, such as the Garmin DEZL OTR700, might integrate well with an ELD device. However, not all GPS units offer this capability, so it's important to check the manufacturing specs before you make a purchase.