Efficient operations are ideal for any and every business. Plus, with the rising costs of fuel, fleet management companies are more ideal than ever.
The best companies will allow you to maximize your operations from your office. However, they'll give you the valuable, real-time data you need from your vehicles and more, no matter where they are located.
Coordinated communication is a must when looking at fleet management companies. Keep reading to learn more about the best fleet management companies in the United States.
Real time fleet GPS tracking, 360 degree visibility, improved driver safety, cut fuel costs and stay compliant!
Quicklook: Best Fleet Management Companies in the USA
Best For Real-Time Communication: FleetUp Featured Ad
Best For Fleet Compliance: Motive
Best For Fleet Maintenance: Enterprise Fleet Management
Best For Vehicle Tracking: Webfleets
Best For Fleet Security: Brickhouse Security
Best For Fleet Management Solutions: Element Fleet Management
Best Fleet Management Companies
This article comprehensively reviews the six best fleet management companies in the U.S. Keep reading to find out more about companies that can help you operate more efficiently.
FleetUp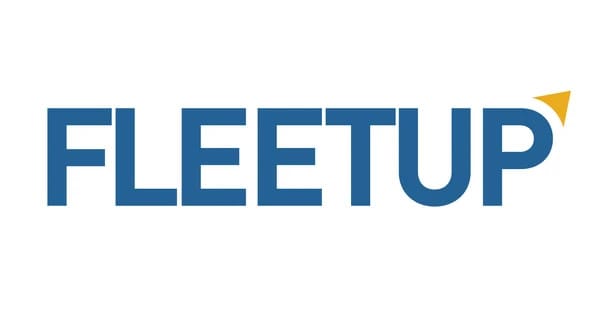 FleetUp has changed the game when it comes to fleet management. The company continues to simplify each aspect as well. By optimizing efficiency and safety, FleetUp allows you to manage each part of your fleet from one software source.
Best For: Real-Time Fleet Communication
Location: 675 N 1st St STE 1100 San Jose, CA 95112
Website: FleetUp
Support:
Personal FleetUp support representative
24/7 customer support access by email, phone or online chat
Personal quarterly check-ins from your FleetUp representative
Accident Management:
Universal tracking
Monitor driver safety with scorecards
Driver coaching
Identify engine problems
Titling and Registration Services: No
Fuel Management:
Monitor fuel consumption for every fleet, no matter the size
Track drivers and easily pinpoint any fuel waste
Routes optimized with fuel efficiency at the forefront
Telematics Solution:
Real-time GPS tracking and updates
Automated data collection and analysis
Real-time diagnostics
Central DVIR reports
AI dashcam
Special Features:
360-degree visibility
Cargo security detects theft in real-time
Remote engine shutoff
Active geofencing with AI
Automated IFTA features
Benefits:
Continuous updates with 10-second update intervals on every asset
Live video monitoring
Remote engine audits with real-time diagnostics
FleetUp cloud storage
User friendly interface
Disadvantages:
Pricing: Request a custom quote
Motive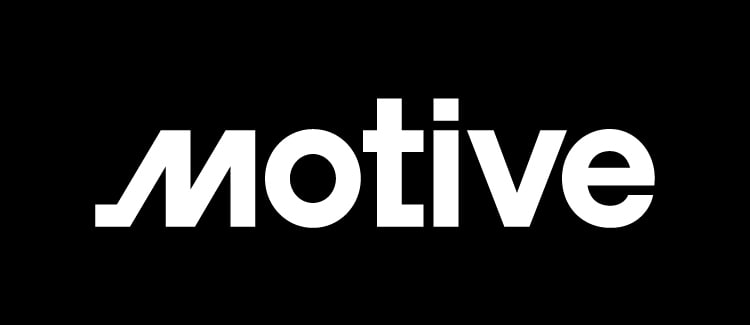 Motive supports over one million truckers who fuel the economy by providing them with the technology they need to maximize the safety and reliability of their operations.
Best For: Fleet Compliance
Location:
Website:
Vehicles Managed:
Support
A dedicated team
Vehicle getaway training for drivers
Monitoring driver behavior
Accident Management:
Driver coaching
Filter out low-risk events
Improve driver performance
Titling and Registration Services: No
Fuel Management:
Increase visibility
Reduce costs
Retain drivers
Telematics Solution:
Live GPS tracking
Dash cams
ELD compliance
Trailer tracking
Dispatch and workflow
Special Features:
Al dashcam
ELD compliance
Smart load board
Benefits:
Data analysis for more effective fleet operations and safer drivers
Secure communication between drivers and office workers
A more efficient operation and the potential for your company to expand
Disadvantages:
A comparatively high volume of customer complaints
Pricing:
Enterprise Fleet Management

Enterprise Fleet Management is a private company that caters to businesses, government agencies and organizations. EFM serves medium-sized fleets with 20 or more vehicles while managing 500,000 vehicles in the U.S. and Canada.
Best For: Fleet Maintenance
Location:
600 Corporate Park Drive, Saint Louis, MO 63105
Website:
Vehicles Managed:
Support:
Predictive cost-saving tools
Technology with a dedicated local client strategy manager
Help with monitoring and analyzing the performance of your fleet
Accident Management:
24/7 reporting and claim handling
Minimized downtime
Compliance management
Reduced cost
Titling and Registration Service:
Expert problem solving
Avoids confusion
Saves time
Fuel Management:
Driver convenience
Lower fleet fuel use
Telematics Solution:
GPS tracking
Fleet video recording
Routing and dispatch
Special Features:
Vehicle registration and reporting paperwork
Vehicle inspections
Tax payments
License renewals
Benefits:
Increase fleet safety
Track fleet in real-time
Efficient fleet management
Manage driver compliance
Disadvantages:
Pricing: Request a custom quote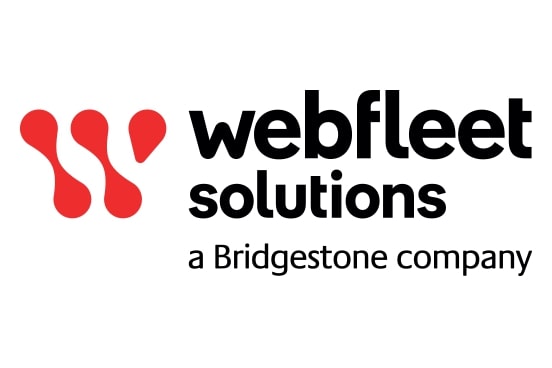 Webfleet
Webfleet offers web-based software with various features that improve workflow processes, enhance fleet optimization and offer GPS tracking.
Best For: Vehicle Tracking
Location:
100 Summit Dr. Burlington, MA 01803
Website:
Vehicles Managed:
Webfleet manages 50,000 fleets worldwide
Support:
A dedicated team
Fleet support
Management
Analysis
Accident Management:
Assists in lowering the cost of accidents and subsequent lawsuits
Gives a thorough picture of the vehicle's history
Get the most recent information
Reports include correct information about the accident's circumstances
Visual view of the route traveled
Titling and Registration Services: No
Fuel Management:
Fuel monitoring system
Driver monitoring
Traffic monitoring
Telematics Solution:
GPS tracking
Mobile apps
Pro driver terminals
Integrating software
Special Features:
User-friendly and intuitive interface
Immediate tracking and analysis of data
Benefits:
Real-time vehicle and asset tracking
Driver behavior analysis and feedback
Notifications
Disadvantages:
Slow response
Comparatively large volume of customer complaints
Pricing: Request a quote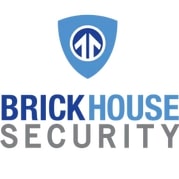 BrickHouse Security
BrickHouse Security is a security monitoring service company that provides security systems, like video and spy cameras, GPS trackers, and alarm systems.
Best For: Fleet Security
Location:
Website:
Vehicles Managed: BrickHouse Security manages over 40,000 fleets.
Support:
Order tracking and returns
Dedicated technical support team.
Accident Management:
Phone tracking application
Sends a direct SOS alert to a help center
Functions as a GPS tracker
Titling and Registration Services: No
Fuel Management: No
Telematics Solution:
GPS tracking
Counter surveillance
Phone and vehicle alert
Special Features:
Quality customer service
A licensed company that focuses on security
Benefits:
Allows for international tracking
4G wireless service
Variety of GPS trackers for all sizes of vehicles
Software updates are free
Disadvantages:
All-inclusive packages are not available for customers
Pricing:
As low as $14.99 every month
Element Fleet Management

Element Fleet Management is a company that offers fleet services and solutions for automobiles, light-duty vehicles, trucks, and material handling equipment.
Best For: Fleet Management Solutions
Location:
Website:
Vehicles Managed:
More than 1 million vehicles
Support:
Fleet support management
Assistance with the following:

Fleet vehicles
Light-duty vehicles
Other equipment fleets
Accident Management:
Collision evaluation
24/7 driver assistance
Repair management
Titling and Registration:
Regular updates on registration
Licensing delivery
Timing of title
Fuel Management:
Service card for driver convenience
Security from fuel fraud
Fuel data comparison
Telematics Solution:
Telematics monitor
Telematics insights
Fleet optimization
Special Features:
Strategic consulting
Global outreach
Supply chain management
Benefits:
Exceptional and focused customer service
Fleet safety
Downtime management
Workforce productivity
Disadvantages:
Slow growth
Integration issues
Pricing: Request a custom quote
What Is a Fleet Management Company?
Fleet management companies oversee your fleet and manage both the internal and external operations. Thanks to their coordinated approaches, the best fleet management companies work to help you run your fleet as efficiently and safely as possible.
With GPS tracking and additional features, you can easily track performance across each aspect of your fleet. This includes selecting, procuring, and maintaining automobiles, as well as managing the associated documentation.
Other services include supervising your drivers and how they utilize the vehicle to optimize fuel mileage and efficiency. It is an administrative approach that enables businesses to manage and coordinate work vehicles to enhance productivity, optimize fleets, cut costs and ensure drivers are in compliance with other regulatory requirements.
How Do Fleet Management Companies Work?
Fleet management companies work by allowing technology to gain and report the valuable insight required to maximize the efficiency and safety of your fleet operations. They require specific technology and data to carry out necessary operations and activities as well.
The technology involves software that helps in accounting, scheduling maintenance, tracking hour logs of drivers, monitoring fuel mileage, securing data and so much more. Data and information are collected by the management techniques to account for client location, manage preferences, run engine diagnostics and check driver behavior.
Some benefits of fleet management companies include the following:
Increased driver safety
Fuel management
Higher levels of driver satisfaction
Enhanced productivity
Cost-saving management system
What To Consider With Fleet Management Companies
When choosing from fleet management companies, it's best to research all of your options. The company you select will be in charge of monitoring and maintaining your fleet.
That company would also take on the role of ensuring the safety of your vehicles and drivers when on the road. This step is even more crucial if you intend to partner with them for a long time.
1. Services Offered
Does the fleet management company you're considering offer services that you need? Make a note of all services your fleet will require and the types of vehicles in your arsenal. The best fleet management companies offer many services including but not limited to the following:
Fuel and route optimization
Driver safety features
Vehicle security
Administrative management
2. Insurance Coverage
Protecting every asset in your fleet is crucial. Fleet management companies generally offer insurance coverage for your fleet, though their policies will vary. Knowing your fleet is covered in case of a disaster or an emergency is imperative.
3. Communication and Customer Service
Communication and customer service are fundamental aspects of effective fleet management. How responsive the company is to requests and complaints will determine how they handle your vehicles and requests.
A professional fleet management company should have an open channel for communication at all times. In addition to alternate ways to contact them given your fleet is on the go at all times. You shouldn't have to work hard to get in touch with your fleet management company, and the most reputable ones, they'll be available whenever you need them.
Maximize the Safety and Efficiency of Your Fleet
Running a fleet doesn't have to be a hassle. Sure, there are many moving parts involved in the process, both literally and figuratively, but with the best technology ready to work for you, things will be so much easier.
With real-time tracking of your fleet, no matter the size, you can now easily pinpoint any causes for concern. You can help ensure driver safety, maximize your fuel efficiency and manage so much more with the best fleet management companies on your side.
FAQ
What Is Involved in Fleet Management?
Fleet management involves fuel consumption and expenses, vehicle maintenance, effective driver management, and other initiatives designed to boost productivity.
Do Fleet Management Companies Own Your Vehicles?
Fleet management companies do not own your vehicles. Instead, they manage vehicles and drivers.
How Does Fleet Management Reduce Fuel Costs?
Fleet management software makes it possible to reduce the time spent idling, monitor the estimated quantity of fuel used at all times, and provide alternatives to optimize fuel usage.