Dry bulk shipping companies transport raw materials. They are an essential part of the supply chain.
Instead of loading cargo onto many small ships and delaying the supply chain, the containers are placed on a large cargo ship. Since businesses rely on raw materials to sell products and offer services, dry bulk shipping companies are a necessity.
Companies seeking these materials should work with a dry bulk shipping company. The following list reveals some of the best dry bulk shipping companies and what each option offers.

Featured
Tired of searching for a better job? Want a stable and reliable company? We have the right trucking company for you!
Quicklook: Best Dry Bulk Shipping Companies
Best For Port Coverage: Oldendorff Carriers
Best For Petroleum: Navios Maritime Partners
Best For Fleet Variety: Star Bulk Carriers
Best For New Vessels: Golden Ocean Group
Best For Commercial Management Expertise: Genco Shipping & Trading
5 Best Dry Bulk Shipping Company Options
Businesses can select from numerous dry bulk shipping companies. These shippers are some of the best in the industry.

Oldendorff Carriers
Oldendorff Carriers has over 100 years of experience when it comes to serving cargo clients. They make sure steel mills, agricultural traders, power companies and other industrial clients receive the raw materials they need. The company prides itself on its record of on-time performance and route consolidation, both of which reduce shipping costs.
Best For: Port Coverage
Contact Info:
Special Services:
Trans-shipments
Bulk trades
Parcel trades
Unitized trades
Benefits:
Services more ports than any other dry shipping company
More than 100 years of experience delivering a wide range of bulk commodities
Environmentally-friendly shipping
Disadvantages:
Lower prices available from other shippers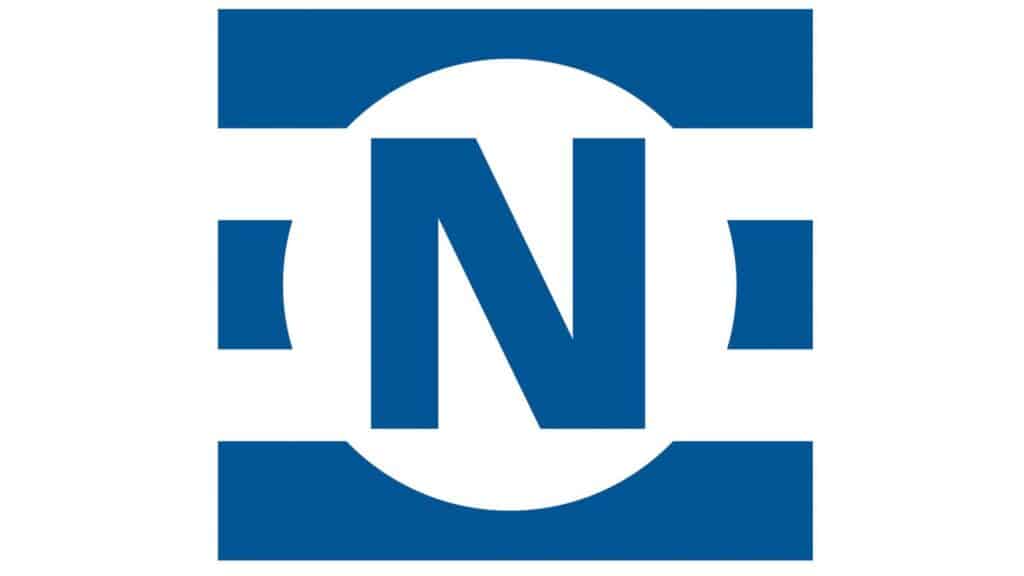 Navios Maritime Partners
Navios Maritime Partners operates 148 vessels, including oil tankers and containerships. The company has delivered dry bulk materials to businesses for over 60 years. Navios Maritime Partners specializes in iron ore, coal, grain and other dry bulk commodities.
Best For: Petroleum
Contact Info:
Special Services:
Containership transportation
Oil tankers for cargo transport
Dry bulk shipments
Benefits:
142 vessels
14.6 million dwt carrying capacity
Meets safety, environmental, and customers requirements
Disadvantages:
Prioritizes Hidrovia region in South America
Strong emphasis on petroleum
Can limit available supplies for non-petroleum customers

Star Bulk Carriers
Star Bulk Carriers delivers dry bulk materials with the help of its 128-ship fleet. The company specializes in iron ore, minerals, grain and minor bulks. The Greece-based company has transported over 60 million metric tons of freight across sea routes.
Best For: Fleet Variety
Contact Info:
Special Services:
Seaborne transportation solutions
Shipment of major bulks
Shipment of minor bulks
Benefits:
Various ship sizes
Wide range of materials shipped
128 bulkers in their fleet
Disadvantages:
Older vessels than other companies
Less than 20 years of industry experience
Less experienced than other competitors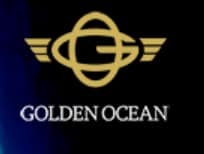 Golden Ocean Group
Golden Ocean Group has a large fleet of 94 vessels. The Bermuda-based company already helps thousands of customers, but it continues to reinvest its profits into new ships that can increase fuel efficiency and carrying capacity. The new investments are also environmentally-friendly.
Best For: New Vessels
Contact Info:
Special Services:
Flexible transportation solutions
International dry bulk shipping
Benefits:
Modern vessels
Industry relations with partners
Disadvantages:
Less than 30 years of industry experience
Fewer than 100 available vessels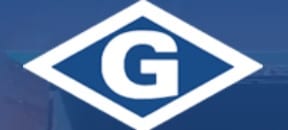 Genco Shipping & Trading
Genco Shipping & Trading has a fleet of 44 vessels. Customers can select from capesize, ultramax and supramax vessels. The company is based out of New York City. With its vast commercial, technical, financial and consolidation experience, the company meets operational, safety and environmental standards for all of its vessels.
Best For: Commercial Management Expertise
Contact Info:
Special Services:
Technical management services
Dry bulk shipping solutions
Benefits:
Commercial management expertise
TRACE certification
Disadvantages:
Smaller fleet
Fewer options in terms of vessels
What Is Dry Bulk Shipping?
Dry bulk shipping is an integral part of the supply chain. This shipping method transports large quantities of raw materials via land, air, and sea routes. Dry bulk shipping keeps costs low while increasing efficiency.
How Does Dry Bulk Shipping Work?
Manufacturers at shipping fulfillment centers receive freight and then organize it. They ensure that raw materials reach their intended destinations by properly storing goods and placing them onto cargo ships. After the ship arrives at the proper port, the raw materials are distributed to the right truck drivers, who then deliver the goods.
What Kind of Goods Can I Send With Dry Bulk Shipping?
You can use dry bulk shipping to send raw materials, such as iron ore, coal, cement, steel, food products and lumber. Dry bulk shipping is for materials that are used to produce products instead of the products themselves.
How Much Does Dry Bulk Shipping Cost?
Bulk shipping costs vary based on selected routes, price fluctuations and the type of cargo involved. Liquid freight will cost more than solid freight.
Shippers will then use the dollars-per-ton metric to determine the pricing of certain cargo. If your cargo is loaded onto a shipping container, you will be charged based on how many shipping containers you need for your freight.
Is Dry Bulk Shipping Right For Your Business?
Dry bulk shipping is optimal for businesses that require significant supplies of raw materials. These businesses typically use materials to create products and offer services. Farmers, construction workers and aluminum companies are some of the many entities that benefit from dry bulk shipping.
Finding the Best Dry Bulk Shipping Solution For Your Business
Dry bulk shipping helps companies save money on materials while still being able to access the resources they need. You can partner with any of the dry bulk shipping companies out there, but you should start with the companies on this list. Reaching out to representatives and comparing your options can help you feel more confident with the shipper you choose to work with as well.
FAQ
Can You Ship Cold Packages?
You can ship cold packages. Some containers have temperature-controlled features that work to keep the cargo cold.

How Much Is Dry Ice For Shipping?
Dry ice for shipping purposes can add an extra $1 to $3 per pound to your delivery.

How Do You Ship Something That Stays Cold?
Gels and dry ice help to keep cargo cool. You can also pay for a refrigerated shipping container with a temperature-controlled interior.