Before making any equipment purchases, make sure you take the time to learn all about freight hauling equipment and its various uses. With so many different trailers and types of equipment to choose from, you can take on a variety of load types based on what interests you most. Here's what you need to know about equipment needed for moving various types of freight.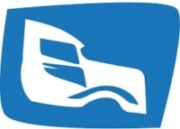 Featured
Where the best truck drivers go to find jobs nationwide!
What Is Freight Hauling Equipment?
Freight hauling equipment is the type of vehicle or trailer that you purchase so that you can carry various types of freight. For example, box trucks can be used for freight hauling purposes. Similarly, with a single rig, you can attach a variety of trailers that could service various hauling needs. These include reefer trailers, gooseneck trailers, flatbeds and more.
11 Types of Freight Hauling Equipment
As you evaluate the best equipment for your business, let's take a look at the 11 types of equipment and what you might use them for.
Dry Van
A dry van trailer is generally enclosed. Carriers use these trailers to haul goods while keeping them protected from the elements and various roadway hazards. 
To load these trailers, you'll need to open the doors at the rear. The best way to load a dry van trailer is with the help of a loading dock.
Otherwise, you'll need a liftgate to get freight from the ground onto the trailer. You can haul a maximum of 45,000 pounds with a dry van trailer.
Box Truck
You might also call a box truck a cube truck or a box van. Carriers use box trucks to carry cargo within the chassis. The most common use of a box truck is for the sake of hauling furniture or home-related goods.
If you plan to offer hot shot trucking, you'll likely also find a box truck to be rather handy. Box trucks can haul anywhere from 7,000 to 10,000 pounds.
Conestoga Trailers
Conestoga trailers have a rolling tarp that goes over a metal frame. When you roll back the tarp, you can load freight through the side to make loading and unloading freight a little simpler than it is with other methods. Much like dry van trailers, you can haul a maximum of 45,000 pounds using conestoga trailers.
Step Deck or Single-Drop Trailers
Step deck trailers can also be known as drop decks. They come in many variations but all feature two decks – a top and a bottom. These trailers haul goods that you cannot transport on standard flatbed trucks due to height restrictions.
You can purchase step deck trailers as enclosed dry vans, completely open like a flatbed or a conestoga-style flatbed. You can haul a maximum of 48,000 pounds using a step deck trailer.
Flatbed Trailer
Flatbed trailers are one of the most popular trailer types because they are so versatile. You can load freight from the top, sides or rear of the trailer.
Since flatbed hauling is so versatile, flatbeds are quickly turning into the most popular equipment for hauling. Plus, you can use flatbed trailers to transport especially large goods, such as in the case of construction equipment hauling.
Removable Gooseneck Trailer (RGN)
Removable gooseneck trailers are good for hauling tall freight. You can detach the front part and lower the front end of the trailer to make a ramp.
You can then carry freight that weighs as much as 150,000 pounds because you can get RGN trailers with as many as 20 axles. RGN trailers are considered specialty trailers.
This means they are more expensive. But if you're in the business of transporting heavy goods, the added expense may be worth it.
Stretch RGN Trailers
Stretch RGN trailers can help you haul goods that are too long for a standard trailer. Much like other types of RGN trailers, stretch RGN trailers come with a variety of axle numbers, which means you can haul heavier freight as needed.
These trailers can be as long as 63 feet. This is great because this much space offers ample opportunities to haul varying freight types.
Lowboy or Double-Drop Trailers
These trailers are ideal for carrying tall items that a flatbed truck cannot haul. You might also use this trailer when moving freight between loading docks or inside of a freight yard.
They differ from step deck trailers because they have three decks in total. There's one that is higher in the front, a low one in the middle, and a higher one in the back. You can haul a maximum of 48,000 pounds with a lowboy trailer.
Hotshot Trailer
Hotshot trailers attach to medium-sized or heavy-duty pickup trucks. They are not for semi-trucks. However, you can still haul a great deal with these trailers.
Hotshot drivers find that these trailers work well for local, regional, and even nationwide deliveries. Using a hotshot trailer can reduce your initial capital required to get started with trucking. 
When you're focused on maximizing your budget for completing shorter hauls, hotshot trailers are a good option. If you're looking to get started in the trucking industry, consider a hotshot trailer for your pickup truck.
Specialized Trailers
As the name suggests, specialized trailers haul specific commodities or substances. These trailers could be gooseneck, tanks, perimeter or dolly trailers.
Think about the larger tanker vehicles you've seen on the roadway. Each is likely specialized for hauling the fluid type inside, such as fuel or potable water. The requirements for each substance will be different, meaning different equipment will be required as well.
Refrigerated Reefer Trailers
Refrigerated trailers are also called reefer trailers. They are temperature-controlled, and as such, they are often used to transport refrigerated or frozen goods. 
Regardless of the temperature outside, you can control the temperature of your trailer to ensure that the temperature remains consistent. However, since you'll have a cooling system on board, you'll end up spending even more money on fuel, which makes this type of hauling far more expensive than others.
Price this service accordingly to ensure optimal profit margins. Also, keep in mind that the maximum freight capacity for reefer trailers is 44,000 pounds.
The Right Equipment for the Job
Ultimately, the hauling equipment you will need is going to vary based on the type of trucking you specialize in or offer. If you're looking to make the transition and become an owner-operator, consider trying a variety of trucking types to find what interests you the most. You'll also get to figure out what meets your working conditions and income requirements as well.
FAQ
What Is an Equipment Hauler?
Equipment haulers are most often used in the construction industry. They move materials and machines alike. You might see them hauling anything from dirt to excavators and everything in between.
What Is Meant by Freight Hauling?
Freight hauling is the act of moving goods from one location to another. Carriers haul freight using planes, boats, trucks and trains.
What Are the Hauling Tools?
Hauling tools often refer to construction equipment, including cranes, bulldozers, excavators, loaders, shovels, tractors and trucks.