As global supply chains become more complex, the path that goods take also becomes more difficult to follow. While a small business may be able to track shipments with spreadsheets, manual tracking is incredibly less efficient in general, especially as the volume of shipments increases.
A transport management system (TMS) can track key performance areas and perform complex analytics, helping you to cut costs and optimize your logistics and inventory management functions. Here's how businesses can benefit from a transport management system.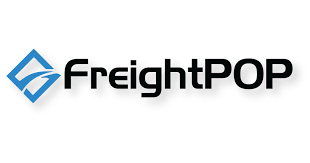 Featured
Save time and money on freight and shipping with FreightPOP – the smartest TMS for manufacturers, distributors, retailers, and 3PLs.
What Is a Transportation Management System?
A transport management system is a computer software platform that is used to manage the inward and outward movement of goods across multiple modes of transport. It can track end-to-end cargo transport offering real-time communication of transport transactions.
The software automates day-to-day responsibilities, freeing employees from tedious tasks, like freight rate checks and billing. The overall goal of a TMS is to help logistics departments plan, execute and enhance transport management procedures.
By providing cargo movement visibility, the TMS allows planners to streamline freight movement and ensure the on-time delivery of goods. A fully functional TMS is often integrated with other software platforms, like Enterprise Resource Management (ERP) or Warehouse Management Systems (WMS). 
How Does a Transportation Management System Work?
TMS systems track cargo from the beginning to the end of the entire logistics route. From the factory to the distribution warehouse and then to the end customer, transport orders are placed on the same system that contains carrier information, including details such as rates and route tracking.
TMS systems provide real-time information via an Electronic Data Interchange (EDI) or an Application Programming Interface (API). Outputs from your TMS will include powerful reporting and analytical data, helping you to make informed decisions as to how you can optimize your supply chain.
The information supplied by the TMS allows business leaders to evaluate current supply chain performance and make changes to improve the overall operational and financial performance of the business.
8 Ways a TMS Can Benefit Your Business
Your business can benefit from a transport management system in many ways. Here are eight of the top ways a TMS can benefit your business.
Track Deliveries
With a TMS, you can track your cargo as it moves around the world regardless of the transport mode and all in real-time. As customers become more and more demanding, you can also give them access to tracking information.
That way, they can follow their in-transit cargo. By allowing them to track their cargo, they will know when to expect the delivery and the freight carrier won't have to wait in a long line when it's time for off-loading.
Reduce Freight Expenses
One of the biggest benefits a TMS can bring to your organization is a reduction in costs. TMS systems provide management with loads of information on transport modes and costs. You can use the TMS to run scenarios and analytics.
Compare the transportation costs either based on the mode or in accordance to the routes taken. This allows managers to make informed decisions to reduce freight expenses. You can also use the software to improve your truck utilization and measure the performance of your transportation partners.
Improve Your Customer Service
Real-time information tracking makes for easier planning. Better planning reduces variability, ensuring on-time delivery. When problems do occur, logistics planners receive early warning of such problems and can plan interventions to mitigate the problem.
Data visibility allows planners to understand customer ordering trends for better forecasting. The TMS will also track key performance indicators, like in-transit damage and late deliveries. Managers can use this information to manage their transport partners and make decisions about which partners they should use based on past performance.
Inventory Management
Many organizations hold inventory as a buffer against the risk of running out of components. The greater the risk, the higher the inventory holding.
The cost of holding inventory can be substantial. Inventory managers can reduce safety stock in response to a reduction in on-time delivery variability. A reduction in the time that it takes to transport goods will also have a positive effect on in-transit inventory.
Optimize Routing Capabilities
Route managers can use real-time information to gain clarity on the fastest available routes and reroute delivery vehicles to far more efficient paths. This may ensure better resource utilization and budget-related savings.
Increase Warehouse Productivity and Efficiency
A TMS system is a sure way to improve your warehouse productivity and efficiency particularly if you integrate your warehouse management system with the TMS. Real-time information will allow you to schedule inbound and outbound shipments to make the best use of your resources.
Uncoordinated warehouse activities cost time and money. When coordination is lacking, you may have to keep trucks waiting as you offload.
At other times, your warehouse staff may sit around as they wait for the next load to arrive. You can eliminate this problem by planning the delivery times and pick-up schedules ahead of time.
Reduced Paperwork
A TMS will automate your accounts and reduce the amount of documentation that is kept within the system. Automation takes out the human factor, ensuring greater accuracy overall as well as on-time billing.
Also, a TMS will check the invoiced price, and if it agrees with the price in the system, it will automatically approve the invoice. Then, it will send the information along to the next process. Furthermore, automatic approval frees up administration time and allows finance department employees to focus on more valuable work.
Gain Business Insights
With plenty of real-time data, business leaders can gain valuable insight into the shipping process. This, in turn, makes it easier for them to make informed decisions that would subsequently cut costs within the supply chain.
All information relating to orders is systematically stored. As such, this information can be easily accessed and analyzed for future planning.
Meet the Demands of Your Customers With Real-Time TMS Data
A transport management system deals with the management, organization and optimization of cargo within the logistics system. It improves logistics performance and costs through real-time information about cargo movements around the world.
As customers demand shorter lead times and faster service, while global markets open up more and more, organizations will have to respond with transport systems that have heightened levels of agility. Without a TMS, you won't be able to compete with the bigger players as they improve their resource allocation through automated processes and the analysis of costs.