Starting a transportation business can be overwhelming. With the trucking industry rapidly growing, more and more people are looking to use the growth to their advantage by getting involved in the industry as a business owner.
Does that sound like you? Keep reading to learn how to start a transportation business, whether you have one truck or an entire fleet. We'll help you navigate the process!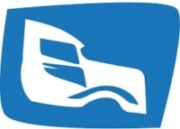 Featured
Where the best truck drivers go to find jobs nationwide!
What Is a Transportation Business?
A transportation business deals in the movement of goods and humans. This may also include providing a means of transport for business owners looking to link their product to their major business. Forms of transportation business include taxi services, car rentals, shipping, eCommerce transport, specialty transport, etc.
How Does a Transportation Business Work?
A transportation business can be thousands of trucks owned by a company but driven by several drivers or just one truck with a single owner who may also double as the driver. As mentioned above, the transportation business simply involves the movement of goods, products, and humans across different locations.
Below is a brief breakdown of how the transportation business work:
Permit: First, obtain a permit. You must have a state or federal government permit to operate your transport business commercially.
Essential Details: After setting the price, you've concluded the necessary paperwork for your truck driver. The next step is to equip your driver with crucial details, like the pickup location, what to deliver, the delivery destination, the time of delivery, and more.
Actual Delivery: Last but not least, you must ensure that the conveyed products or people arrive at their destinations safely.
5 Transportation Businesses You Can Start with One truck
Are you unsure of the best transportation business to start with one truck? We have carefully outlined the best six business ideas you should consider below:
1. Medical Transportation
This is a crucial transportation business involving a high sense of responsibility and safety. Medical transportation consists of providing transport for medical treatments and appointments, especially for patients who live far away from their treatment centers – hospitals. To start medical transportation, ensure your truck is equipped with critical medical devices, such as oxygen cylinders and masks, wheelchairs, stretchers, glucose, stethoscope, needles, etc.
2. Mover and Packer Transportation
Mover and packer's transportation involves helping people pack and move their belongings across different locations. Such movables include suitcases, furniture, artifacts, and others. Mover and Packers transportation business aid relocation processes; with humans always on the move, it is certainly a lucrative business in the US.
3. E-Commerce Transportation
E-commerce is snowballing. The larger the e-commerce industry becomes, the greater the need for e-commerce transportation businesses. They deliver the products or goods purchased by various individuals. E-commerce transportation is simply a more efficient and faster option companies use to ship purchased goods to customers.
4. Specialty Transportation
This transportation is used to move enormously large goods, such as aviation parts, vehicles, modular houses, and so on. Specialty transportation is a brilliant transportation business to start with just a truck while looking to expand considerably in the nearest future. However, specialty transportation may be location-oriented. In essence, your location may significantly influence your volume of contracts.
5. Livestock Transportation
Lastly on our list of transportation businesses to start with one truck is livestock transportation. First, you must obtain a commercial license to move livestock to comply with state and federal government regulations. Livestock transportation may also require significant experience to achieve success. For instance, you may need to hire a veterinarian to ensure proper animal vaccination, health checkup, and others.
7 Steps To Start a Transportation Business with One Truck
Having familiarized yourself with the best 6 transportation businesses you can start with on a truck, the next is to carefully analyze the step-by-step process to start your choice of the transportation business. Let's get right into the 6 significant steps needed to start a transportation business with one truck.
Step 1: Decide on a Niche
First, choose your niche. Identify the prerequisites to starting a transportation business in your niche, including if your license is encompassing or restricted to certain loads, your mode of operations, and so on. You can easily find suitable jobs related to your niche using TruckDrivingJobs.com.
Step 2: Create Your Business
You need to operate as a structured Limited Liability Company, LLC, or corporation to differentiate between your business liabilities and personal assets. Therefore, after choosing your niche, synonymous with choosing a transport business to venture into, you should consider setting up a proper business.
You should follow the steps below when forming an LLC or corporation:
Hire a registered agent: the state government communicates with businesses via registered agents. Ensure the agent you appoint has a physical address to sign and receive legal notices, wage garnishments, state mandates, and tax documents on your behalf.
Get your Employer Identification Number and Open a Bank Account: Ein is simply your business' social security number. You need the 9-digit number to open a bank account for your business and cater to all tax fillings.
Step 3: Paperwork and Licensing
After choosing a niche, creating and structuring your business next is to ensure compliance by completing all necessary paperwork and licensing. The type of permit and license you need depends on your niche and the location of your operations.
Generally, every transportation business needs the following licenses and permits to run successfully:
Commercial Driver's License (CDL): Every truck driver must have a CDL to operate any commercial vehicle in the United States. There are three classes of CDL: Class C, Class B, and Class A. The type of CDL that you need will depend on the type of vehicle you plan to operate.
USDOT Number: Every registered trucking company must have a USDOT number. The Federal Motor Carrier Safety Administration, FMCSA, uses this unique number during audits, investigations, and inspections.
International Registration Plan (IRP): If you plan to run your transportation business across multiple states, you need to obtain IRP credentials for your truck.
MC Number: The Motor Carrier Operating Authority number you need for your transport business primarily depends on how you choose to operate. In essence, the type of business you create, as explained in step two.
Step 4:Obtain a Truck
As a starter, you can either lease or buy your truck, depending on your preference and needs. Your financial capability is also a significant factor to consider. If you can't afford to outrightly buy a truck to start your transportation business, you should consider leasing trucks, a cost-effective alternative. However, leasing a truck includes associated restrictions, depending on the dealer. Therefore, conduct adequate research, comparing multiple dealers before choosing.
Step 5: Insurance
You must also ensure your transportation company is adequately insured. This helps cover potential injuries and damages associated with operating a commercial vehicle. Before choosing the provider that best suits your trucking business, ensure you compare multiple insurance companies.
Consider the options below before choosing any insurance policy:
Cargo insurance
Primary liability insurance
Passenger accident insurance
Physical damage insurance
Need commercial trucking insurance? Get a free quote and coverage in minutes with biBerk!
Step 6: Finding Your First Load
The ultimate goal of starting a transportation business (any business, actually) is to make money. After completing the setup process, the next is to find your first load, launching you fully into business operations.
Undoubtedly, finding your first load might be challenging and overwhelming. You can enhance your chances of landing your first contract by finding jobs at TruckDrivingJobs.com today! Other ways to find your first jobs include creating a robust relationship with your target audience using intentional networking and marketing efforts.
You can also connect with local shippers directly, meeting your potential customers where they operate. Consider joining industry groups, attending trade shows, and doing other network-oriented activities.
Step 7: Track Expenses, Renewals, and Tax Filing
Another major factor in running a successful transportation business is creating a system that tracks expenses and income, especially logistics. When setting up any system to track expenses, renewals, and tax filing, ensure you follow the best practices below:
Hire an accountant or choose a bookkeeping software that works.
Understand how and when your clients will pay you for deliveries.
Separate your business finances from your personal assets.
Ensure your business expenses are thoroughly recorded.
Ready To Start Your Transportation Business with Just One Truck?
While starting a trucking business, especially with just one truck, is undoubtedly challenging and a huge responsibility, it can be very profitable and rewarding if properly handled. Consider the steps explored in this article when starting your transport business, and you can be sure of starting off on the right foot.
When starting a transportation business, another big challenge you may face is looking for jobs. Having decided to start your transport business, take the next step – use TruckDrivingJobs.com to find the trucking contacts that best suit your preferences and capabilities.
FAQ
Can You Start a Trucking Company with One Truck?
Yes, you can start your trucking company with one truck. Follow the steps outlined in this article to ensure you are starting on your best foot!
Is Trucking a Good Business?
The transportation business is an incredibly competitive yet very profitable venture.
How Do I Get Trucking Contracts?
There are several ways to get your first trucking contract for your transportation business. One of such ways is to explore the numerous trucking jobs uploaded on TruckDrivingJobs.com daily.