The internet and evolving technology have both helped with the process of streamlining freight shipments over the years. Shippers used to have to wait hours or even days for a freight shipping quote and while those may seem like minor delays, they can quickly multiply as your shipment awaits its departure.
Getting shipping quotes from reliable freight brokers and carriers is easier than ever. With just a few clicks and shipment details, you can have instant access to a freight quote you can trust. Don't let someone else determine the timeline of your shipment! Instead, get your shipments out when you need them.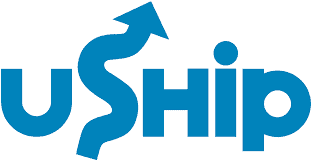 Featured
uShip helps you find and book with the right feedback-rated transporter who can haul your large items at the right price. Our technology makes rates and tracking transparent from pickup to delivery.
What Is a Freight Shipping Quote?
A freight shipping quote is an estimate for the freight shipping services that you want to purchase. This quote is generally determined based on information about the pickup and drop-off locations as well as the type of equipment you need ( such as trailer or truck type) and the type of cargo being hauled.
A freight quote is a cost that both the shipper and the carrier will agree on together. Instant quotes have helped streamline shipments throughout the country. Typically, a freight quote can help get your shipment on the move much faster while still providing reasonable rates and shipment times.
How Are Freight Quotes Calculated?
These quotes are calculated by taking several main points and additional market factors into consideration. To receive an instant freight quote, both the pick-up location and the drop-off location, as well as the type of equipment you will need for the shipment, are required.
That's not the only information that will go into the calculation of freight shipping quotes. Different freight shippers have their own algorithms in place, which will take a lot more information into consideration, such as the day of the week, the time of the day, and the weather, as well as the height, width, depth, and weight of the shipment.
Liability, stowability, handling, and other responsibilities may be taken into consideration as well. Since every carrier is different, each algorithm and its associated factors are going to be unique as well.
How Long Are Quotes Valid?
Many freight shipping quotes are valid for anywhere from two weeks to 30 days. The specific timeframe will depend on the exact freight shipper. This is because the market conditions may change, and the associated costs could rise or fall in response as well.
While your freight quote might expire before your shipment is ready, the ability to have instant 24/7 access to the shippers will allow you to easily obtain a new guaranteed quote with the right shipment information.
4 Steps for Getting Freight Shipping Quotes
The sheer simplicity and efficiency freight shipping quotes provide continue to make it a no-brainer for shippers across the country. See how easy it can be for you to receive an instant quote today!
Step 1: Gather Your Shipment Details
While you may not need every detail about your shipment in order to receive a freight quote, obtaining all of this information upfront is recommended.
Shipment information you should disclose includes the following details:
Pick-up location
Drop-off location
Shipment dates
Types of equipment needed

Dry vans
Flatbeds
Reefers

Height
Width
Depth
Step 2: Get a Freight Shipping Quote
Not all quotes require as much information, but typically speaking, the more information you can provide, the more accurate your quote will be. Instant quote comparisons can help you see exactly what your options are.
This can help you determine which one will suit your shipment needs the most. Instant freight shipping quotes are easily available through most freight carriers, brokers, and exchanges. 
Step 3: Book Your Shipments
Once you've chosen a quote and carrier for your shipment, your next step will be to create an account with them if you haven't already done so. If you have an account already, you'll simply log in with your username and password.
You will then be able to go in and book your shipment. Double-check and then triple-check your shipment details. Look over the shipment contract to make sure you are good to go and able to book a shipment.
Ensuring that the carrier you choose provides guaranteed coverage for every load despite driver changes is an important piece to look for in the contract before you sign and agree.
Step 4: Get 24/7 Support
Most freight shippers provide 24/7 tracking and support options through either their website or through an app. With 24/7 support, you'll continually know the POD and all pertinent information regarding your shipment. 
Many freight shippers boast specialized account managers that are readily available over the phone. That way, any needs that you may have or questions that might come up while your shipment is in route can be answered.
Streamlined Shipments Are Just Clicks Away!
Quote delays can cause major setbacks for your shipment and those awaiting it. Thankfully, instant access to freight quotes can help streamline all your future shipments!
Without having to wait to find a reasonable rate, you can quickly get your shipment ready and booked in no time. With accurate information, you have instant access to a freight quote that can soon have your shipment on the road. Don't let unnecessary delays hold you up, keep things running smoothly from the start.  
FAQ
How Do I Get a Freight Shipment Quote?
Freight quotes can be easy to get directly from freight brokers. Most allow you to receive an instant freight quote with just a few quick clicks on their website.
What Information Is Needed for a Freight Quote?
To receive a freight quote, shippers will need to provide a few key shipment details. This information includes both the pickup and dropoff locations as well as the equipment type needed (Dry Van, Flatbed, or Reefer). Additional shipment information may apply to ensure the most accurate rates possible.
How Do Freight Brokers Quote?
Different freight brokers have different algorithms in place to create instant freight shipping quotes for their shipping partners. In addition to basic shipment information, varying market conditions including weather, seasonality, time of the day, day of the week, etc are several of the factors frequently included in determining a quote.