Also known as a Commercial Driver's License, a CDL can open the door to many job opportunities. There is always a demand for truck drivers with CDLs because the transportation of goods will always be necessary.
With many locations across the state, CDL training in Texas is affordable and convenient. It's smart to gather as much information as possible before starting your career as a truck driver. Keep reading to learn more about the trucking industry, classroom expectations, and the best CDL training schools in the state!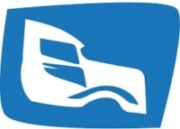 Featured
Where the best drivers go to find jobs nationwide!
Quicklook: Best CDL Training Schools in Texas
Best CDL Training Programs in Texas
Now that you know more about the trucking industry and the opportunities available to you once you obtain your CDL, let's take a look at the best places to earn your license in Texas.
SAGE Truck Driving School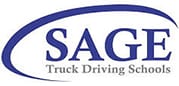 Earn your CDL through SAGE, which is a truck driving school with locations all over the country, including in Texas. SAGE Truck Driving School is very well respected.
Cost:
Program Length:
5 to 6 weeks of classes
44 driving hours
Scholarships:
$1,000 scholarship through the school
Helps educate the truckers of tomorrow
Financial Aid:
Vocational training grants through SAGE
Look into grants to see if you qualify
SAGE can help you evaluate your options
Class Size:
Medium-sized classes
One-on-one lesions with driving instructors
Job Placement: As a national CDL school, you'll have access to SAGE's large network of trucking companies. These companies have partnered with SAGE to offer job opportunities to the school's graduates.
Virtual Learning: All classes are held in person, though you can access training materials through the school's online learning platform called ProDriverU.
CDL Licenses: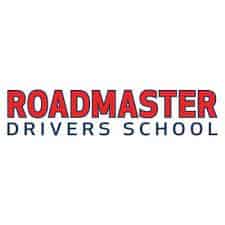 Roadmaster Drivers School
Roadmaster Drivers School is a national program that offers CDL training all across the country. As such, you'll have access to many resources and job opportunities once you graduate.
Cost:
Program Length:
4 weeks of classes
135 driving hours
Scholarships: Roadmaster partners with scholarship providers to help the industry educate and prepare future drivers.
Financial Aid: The school partners with local trucking companies to provide tuition reimbursement and other forms of financial aid.
Class Size:
Reasonably-sized
One-on-one training during driving hours
Job Placement:
Available through Roadmaster
Assistance provided after course completion
Virtual Learning:
CDL Licenses: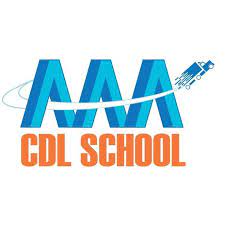 AAA CDL School
This Houston-based AAA CDL School offers four different programs to help prepare to obtain a Class A CDL. The classes are available both online and in person.
Cost:
Varies based on program
Tuition is $6,000
Program Length:
Scholarships:
Financial Aid:
Financial aid is available
AAA partnerships with outside organizations
Class Size:
Five instructors in total
Small class sizes
Classroom learning and in-truck driving
Job Placement:
No partnerships with other companies
Lack of job placement after obtaining a CDL
Virtual Learning:
Hybrid-style courses
In-person and online
CDL Licenses: A/B
Swift

Swift is one of the largest trucking companies in the country. The company has a CDL training school intended to help future drivers prepare to take their CDL exams. Because the organization is both a trucking company and a school, you'll have great job prospects and tuition benefits offered to you.
Cost: If you commit to working for the company after completing your CDL training, you might only have to cover the costs of books and materials for the class. Those costs will vary based on your commitment level and loyalty to Swift.
Program Length:
Anywhere from 2 to 3 weeks
Scholarships:
Discounted tuition to individuals who commit to working for the company
Potential for completely free CDL training
Financial Aid:
Swift partners with various financial aid opportunities
Assistance from veteran groups is available
Class Size:
Small class sizes
4:1 student-to-teacher ratio
Job Placement:
Great job prospects
High likelihood of working for Swift
Virtual Learning:
All classes are online
Two weeks of virtual courses
CDL Licenses:
San Jacinto College

Earning your CDL from a local community college can be extremely affordable. San Jacinto College offers a truck driving school with classes during the week or on the weekends. This makes it easy to build your career in a way that works well for you.
Cost:
Program Length:
Part-time and full-time programs
12 weeks of part-time weekend classes
6 weeks of full-time courses
Scholarships:
Scholarships are available
Financial Aid:
Financial aid opportunities available
Class Size:
3:1 student-to-teacher ratio
Very personal experience
Job Placement:
Job assistance available through the college
Virtual Learning:
CDL Licenses:
How Does CDL Training in Texas Work?
There are three different types of CDL licenses to choose from, and each one permits drivers to operate different types of vehicles. These three types of CDLs include Class A, Class B, and Class C.
CDLs give drivers the right to operate a variety of vehicles, including:
Large vehicles
Heavy vehicles
Hazardous material vehicles
Buses
Tank trucks
Once you obtain your CDL, you can start working for a trucking company, transportation company, construction business, your local school district, and so many other entities. The opportunities are seemingly endless.
Plus, truck driving can be very lucrative. According to Salary.com, the average salary of truck drivers in Texas is $53,290 per year. Your income will vary because it is based on whether you drive as an owner-operator or as part of a team. As your experience grows, so will your income. In fact, experienced truck drivers can make nearly $70,000 per year.
Texas Trucking School Facts and Figures
Before you jump into a career and work to become a truck driver in Texas, learn more about the process of obtaining your CDL and the schools that offer training.
Number of Schools
Texas has an astounding 109 truck driving schools. You'll have plenty of options when it comes to where you earn your CDL from, making it convenient and accessible to take CDL training courses in Texas.
Plus, the schools are geographically spread out, meaning there is probably one near you. The schools are located near some of the largest cities in Texas, so you should be able to earn your CDL with little disruption to your existing schedule and life.
Number of Students per Class
The average class size is 18. With such small class sizes, you'll have the ability to ask questions and learn more about the industry from your teachers. And since you can build relationships with your classmates and instructors, job placement is often very good.
Tuition Rates
Tuition rates for CDL training in Texas range from $3,000 to $10,000. On average, most people pay an average tuition amount of $6,917. However, some trucking companies offer training programs where you don't have to pay anything if you work for them for several years once you obtain your CDL.
Average Loan Amount
On average, students graduate trucking school with a loan of $5,461. Compared to other professions, that's a fairly low average loan amount.
Scholarship
Some CDL schools offer scholarship programs, and the average scholarship amount is $2,938. However, if you're looking to take advantage of this benefit, make sure the schools you're planning to apply to offer scholarships before you apply.
Job Placement
Job placement varies based on the school you attend. You can obtain your CDL from a local community college or from a large trucking company in the area. As you might expect, your job opportunities are more certain and likely if you obtain your CDL as part of an employment opportunity with a trucking company.
Texas Truck Driving Employment Facts & Figures
The biggest reason to go to truck driving school is to improve your current employment situation. So, you'll want to make sure that you understand what you can expect as far as compensation, hours, and job responsibilities from various job providers. Here's a look at some of the employment opportunities available with local Texas trucking companies!
Employment
Texas is an ideal location for the trucking industry since it is located near the center of the country. It's all ideally located for trade with Mexico as well. It is a major trucking hub so it's no shock that the industry employs one in every sixteen Texans.
| | | |
| --- | --- | --- |
| Biggest Employer | Average Salary | Number of Trucking Jobs |
| J.B. Hunt Transportation | $58,279 | 21,325 |
| Swift Transportation | $59,449 to $68,345 | 20,530 |
| Old Dominion Freight Line Inc. | $65,818 | 9,892 |
| YRC Worldwide Inc. | $64,507 | 9,107 |
| Estes Express Lines | $62,962 | 8,060 |
Salary
The average annual salary for a truck driver in Texas is $53,290 per year. That's an hourly rate of about $29 and a weekly income of $1,153. Monthly, you can expect to earn around $5,000.
| | | |
| --- | --- | --- |
| Experience | Salary | National Average Salary |
| 1 to 3 years | $45,197 | $47,00 |
| 4 to 6 years | $65,655 | $67,500 |
Become a Truck Driver
The path to a rewarding career as a truck driver is brief. In fact, it generally only takes a month or two! Job prospects are strong in Texas thanks to the fact that Texas is one of the country's major trucking hubs. You'll enjoy good compensation and strong benefits as a truck driver in Texas.
Stay updated on CDL training programs and CDL education when you subscribing to our FreightWaves e-newsletter!