A water truck has many use cases and applications for everything from street flushing to mining operations. You can add various kits to the truck to meet your hauling needs. Generally, water trucks carry non-potable water, but you can purchase some designed for hauling drinking water or water designed for swimming pools. Learn which water truck and tank companies could help contribute to your fleet.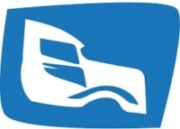 Featured
Where the best truck drivers go to find jobs nationwide!
Quicklook: Best Water Truck and Tank Companies
Best For Advanced Features: Curry Supply Company
Best For Dust Control: The Knapheide Manufacturing Company
Best For Long Life Span: Ledwell Enterprises
Best For Heavy Construction and Mining: Klein Products
Best For Custom Truck Painting and Branding: Valew
Best For Custom Trucks with 3D Modeling: TruckWorks
6 Best Water Truck and Tank Companies Options
The leading water truck companies provide high-quality vehicles, outstanding warranties, and customer service you can count on. We've put together a short list to make your purchase simpler.
Curry Supply Company

Curry Supply Company is one of the best-known water truck manufacturers in the US. It is still a family-owned, American company offering a variety of trucks in addition to water tankers. Their trucks are proven, high-quality vehicles that can get the job done.
Best For: Advanced features
Location: Headquarters are located at 1425 11th Avenue Altoona, PA16601. They also have locations in Hollidaysburg, Pennsylvania; Hockley, Texas; Gilbert, Arizona; and East Freedom, Pennsylvania. 
Contact Information:
(800) 345-2829
Currysupply.com
Sales: $25-50 million
Trucks Available for Purchase:
Off-road articulated water trucks
Off-road rigid frame water trucks
On-road water trucks
Scraper conversions
Ship out tank kits
Products and Services:
Tank undercoating for chip protection
Custom built based on purchaser's requirements
Work lights
Strobe light option
Back up camera
Top of tank safety railing
Hydraulic spray heads
Front spray heads
The Knapheide Manufacturing Company

Knaphiede is a trusted and respected name in truck manufacturing. With a rich history dating back to 1848, you'll find a variety of work truck bodies and beds to meet your needs. The manufacturer distributes its trucks through a network of 240 distributors, making it convenient to purchase a truck.
Best For: Dust control
Location: 1848 Westphalia Strasse, Quincy, Illinois 62305 with more than 200 parts distributors and dozens of service locations.
Contact Information:
(217) 223-1848
knapheide.com
Sales: $25-50 million
Trucks Available for Purchase:
KWT2 Water Truck
KWT4 Water Truck
Products and Services:
Water cannon
Draft fill
Custom reels
Warning and work lights
Ledwell Enterprises

Ledwell Enterprises prides itself on fulfilling orders quickly but with high-quality products. You'll get swift support when you reach out with questions or requests and can take advantage of a network of parts and service companies. You can purchase new and used chassis to add a water tank to so that you can meet any budget.
Best For: Long life span
Location: 3300 Waco Street, Texarkana, TX 75501 and 3427 Clinton Road, Fayetteville, NC 28312
Contact Information:
(903) 838-6531
ledwell.com
Sales: $25-50 million
Trucks Available for Purchase:
2,000 gallon water truck
4,000 gallon water truck
Products and Services:
Interior coating to prevent tank deterioration
Electric hose reel
Hydrant fill capability
Folding sparger bar
Suction hose assembly
Potable water truck tank options
Klein Products

Klein is a truck company that focuses solely on water tanker trucks. This expertise helps it focus on innovating on standard use cases with new designs to drive the industry forward. For more than 60 years, Klein has been providing high-quality water truck options.
Best For: Heavy construction and mining
Location: 16576 US-79, Jacksonville, TX 75766 and 1080 E Ontario Blvd., Ontario, CA 91761
Contact Information:
(972) 479-0333
kleinproducts.com
Sales: $10-25 million
Trucks Available for Purchase:
On/off highway
Off highway articulated
Porto tower
Tractor Scraper Tanker
Off highway rigid
Hurricane bravo
Stand tower
Special purpose
Products and Services:
Patented tank shape improves capacity and weight distribution
Designed specifically for heavy construction and mining applications
Precision flow control allows for maximum water output
Valew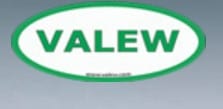 Since 1954, Valew has been a family company offering high-quality truck bodies. Customers can choose their preferred chassis and Valew will install the body on that chassis. Trucks undergo extensive testing to ensure the body is mounted correctly and safely.
Best For: Custom truck painting and branding
Location: 12522 Violet Rd., Adelanto, CA 92301
Contact Information:
Sales: $10-25 million
Trucks Available for Purchase:
Valew 2,000 Gallon Water System
Valew 4,000 Gallon Water System
Water Tower
Products and Services:
Manual or air control valves
Rear, front and side sprays
Overfill protection
Suction plumbing
TruckWorks

TruckWorks is taking custom trucks to the next level with 3D modeling and stress analysis. Using advanced tools, TruckWorks can help build a vehicle that lasts longer and meets your specific use cases perfectly. You can get a fully custom truck in 6-8 weeks. And thanks to the hot-dipped galvanized tanks, you'll get incredible longevity from the truck.
Best For: Custom trucks with 3D modeling
Location: 1815 South 39th Avenue, Phoenix, Arizona 85009
Contact Information:
(877) 894-8757
truckworksllc.com
Sales: $5-10 million
Trucks Available for Purchase:
Rental grade water truck
Commercial grade water truck
Severe duty grade water truck
Galvanized water truck
Water pulls/articulated trucks
Ice road trucks
Products and Services:
1,000-7,000 gallon capacity options
Hot-dipped galvanized tanks
Mild steel, stainless steel, or aluminum
PTO, hydraulic, and auxiliary engine pump systems
Many spray head configurations
What Is a Water Tanker Company?
Water tanker trucks are specialized vehicles that can haul 2,000-70,000 gallons of water safely. They can be on-road or off-road vehicles. Off-road vehicles are often used for dust control on construction sites or in mining applications.
Many water tanker companies outfit an existing truck chassis with equipment to meet your needs. Then they'll test these trucks thoroughly to ensure everything is safe and ready for the road. That way, you can select the vehicle manufacturer and then outfit it to meet your water hauling needs.
How Do Water Trucks and Tanks Work?
Water trucks involve three important components.
The driver's rig where you'll find operating controls to handle water disbursement
The tank, which can hold a variety of water capacities of 2,000-70,000 gallons
Pump and spray equipment that can be mounted at the front, rear, or sides
You can choose between on-road water trucks, which as the name indicates can be driven on standard roads, or off-road water trucks, which are better suited for construction sites or mining where larger tires and design features help it grip in these conditions.
What To Consider When Renting or Purchasing Water Trucks and Tanks
As you evaluate the best water truck and tank for purchase or rent, keep these key considerations in mind.
Heavy-Duty Liner
A thicker liner will protect the interior of the tank from corrosion. The thickest option is 30 millimeters. Thicker liners generally mean a longer tank life. If you're planning to haul potable water – that is water designed for drinking – you'll want to ensure the liner is compliant with potable water hauling.
Strong Pump and Valves
For water trucks to be usable, they need strong pumps and valves. This ensures the water moves. Consider a truck with a two-bearing system and large enough shafts that provide the water pressure and flow required to get the job done.
Tough Keel
The keel runs along the bottom of the water tank to provide a strong foundation for the tank. Ensure the keel has strong seals to prevent cracking and leaks. The stronger the keel, the longer life you'll get from the tank. Well manufactured tanks can outlive the life of the truck chassis itself.
Sturdy and Well-Protected Hose Reel
A good water truck will have a protected hose reel that is mounted inside the frame. This will help protect it from the elements. Likewise, you want to protect your attachments and other hose elements. Trucks with a box for these accessories offer an added bonus.
Warranty and Repair
Before purchasing a truck, ask about the warranty and repair options. Ideally, choose a manufacturer with licensed repair team members nearby your business location. Learn more about what is covered and what you'll need to pay for throughout the life of the truck to ensure you're purchasing the best truck based on your needs.
Expand Your Fleet With a Water Truck
Water trucks offer the chance to provide added services you might not be supplying your clients currently. Or, having a water truck as part of your fleet can mean that you outsource less of your work. As you look to expand your fleet with a water truck, evaluate the manufacturers listed above to find the best option for you.
FAQ
What Type of Truck Is a Water Truck?
A water truck is a type of tanker truck. It has a small or medium-sized truck with a tank attached designed to carry water.
How Many Liters Is a Water Truck?
Water truck capacities vary, but you can generally carry 20,800-43,900 liters.
How Long Does It Take To Fill Up a Water Truck?
Depending on the capacity of your water truck, it can take 20 minutes to an hour to fill the tank.