Every truck driver knows how lonely the job can be. For many, the obvious solution is to bring their pets along for the ride. Having a pet as a co-pilot can boost morale and reduce loneliness.
But not every trucking company allows pets. This guide will tell you about five companies with excellent pet policies for their fleet of drivers. That way, you never have to be separated from your furry friend. 
Manage your fleet's fuel and improve efficiency with the KeepTruckin Fuel Hub
5 Best Trucking Companies That Allow Pets
Pet policies can vary from company to company, but that is not the only factor drivers should consider. Here's a look at some reputable pet-friendly trucking companies we recommend and their company details.
Wilson Logistics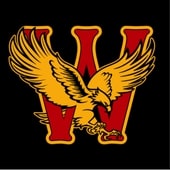 Wilson Logistics has arguably the industry's most generous pet policy. Drivers can bring up to two pets of any size or breed. The company also doesn't require any deposits for animal friends. Operating in Washington, Oregon, Montana, California, Missouri, and Texas, Wilson Logistics was named one of the best fleets to drive for in 2021. 
Established: 1980 – formally Wil-Trans
Location: 3769 East Evergreen St, Springfield, MO 65803
Contact Information:
Phone Number – 1 (800) 560-5766
Email – info@wilsonlogistics.com
Website: www.wilsonlogistics.com
Employees: 996
Carrier Type: Full Truckload, Dry Van, Refrigerated
Services Provided: Full Truckload, Heavy Haul, Yard Management, Dedicated Fleet, Power Only
Revenue: $234,000,000
Google Rating: N/A
Crete Carrier

Crete Carrier is a major trucking company that understands the importance of allowing drivers to travel with their pets. Their pet policy states that up to two dogs or cats with a maximum weight of 60 pounds can accompany drivers. 
A $750 deposit is required, which is deducted from pay at a rate of $25/week. Compensation is also reduced by $0.005/mile to offset costs associated with pets.
Established: 1966
Location: 400 NW 56th St, Lincoln NE 68528
Contact Information:
Phone Number – 1 (402) 475-9521
Email – visit the contact page on their website
Website: www.cretecarrier.com
Employees: 6,500
Carrier Type:
LTL
Flatbed
Truckload
Refrigerated
Tank/Bulk
Services Provided: Specialized services through three divisions – dry van, refrigerated, and flatbed.
Revenue: $1,171,000,000
Google Rating: N/A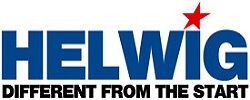 Helwig & Son
Helwig & Son is an industry leader in refrigerated trucking as well as pet-friendliness. Their pet policy goes beyond the basics to include your furry friend as a member of the team. 
At Helwig, there are no breed restrictions, pet-friendly trucks, and terminals equipped with a shower area for pets, climate-controlled dog kennels, and pet play areas.
Established: 1984
Location: 222 Metro Drive, Terrell, TX 75160
Contact Information:
Phone Number – 1 (888) 771-3331
Email – info@jshelwig.com
Website: www.jshelwig.com
Employees: 249
Carrier Type: Refrigerated
Services Provided:
Temperature-controlled
Time-sensitive cargo solutions 
Revenue: $44,100,000
Google Rating: 4.4 / 5 stars on 169 reviews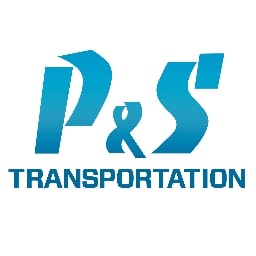 P&S Transportation
A leader in the flatbed industry, P&S Transportation welcomes pets to ride along from day one. Their generous pet policy has no breed or size limitations and doesn't include any extra pet charges. 
P&S believes that respect means providing a comfortable driving experience and knows the value of pet companionship.
Established: 2004
Location: 1810 Avenue C, Ensley, AL 35218
Contact Information:
Phone Number – 1 (205) 788-4000
Email – info@pstrans.com
Website: www.pstrans.com
Employees: 3036
Carrier Type:
Flatbed
Truckload
LTL
Refrigerated
Services Provided: Specializes in irregular flatbed routes and on-site flatbed product logistics.
Revenue: $957,000,000
Google Rating: 4.2 / 5 stars on 172 reviews
Roehl Transport

Roehl Transport is not only one of the largest trucking companies in America; they also have an excellent pet policy. Experienced drivers' pets are welcome from day one, while inexperienced drivers can bring their pets after Phase 3 of their training. 
There is a $650 pet fee, of which $400 is a refundable deposit. All animals must be spayed or neutered, and there are some breed restrictions.
Established: 1962
Location: 1916 E 29th St, PO Box 750, Marshfield, WI 54449
Contact Information:
Phone Number – 1 (715) 591-3795
Email – ops@RoehlLogistics.com
Website: www.roehl.jobs
Employees: 2702
Carrier Type:
Dry Van TL
Flatbed
Heavy Specialized
Refrigerated TL
Services Provided: 
Van
Refrigerated
Flatbed
Curtain-side
Dedicated Truckload 
Revenue: $450,302,000
Google Rating: N/A
Benefits of Trucking With Your Pets
The life of a truck driver can be lonely. That's why companionship is the most significant benefit of truck driving with pets. Having your pets on the road with you can help reduce stress and elevate your mood through interaction and touch.
Also, having a pet adds structure to your schedule and forces you to be more active. Your furry friend will need to take frequent bathroom breaks and walks, allowing you to stretch your legs. Even 30 minutes of exercise per day can positively impact your health and help you maintain a healthy weight.
Things to Consider With About Truck Driving With Your Pet
Before you include your pet in your truck driving career, there are a few things you need to consider.
Understand Company Pet Policy / Restrictions
Company pet policies can vary from company to company. Therefore, you must understand the restrictions in place before you attempt to bring along your furry friend.
For trucking companies that allow pets, there are a few common restrictions that could be in place. Often pets are restricted to either dogs or cats under a specified weight with a limit of either one or two pets.
Some companies also have dog breed restrictions. In addition, pets need to be up to date on all their vaccinations. Dogs and cats may also need to be spayed or neutered. Some companies also charge pet fees or deposits to cover any damage caused by pets.
Pet Size: Make Sure They Aren't Too Large
When it comes to pets and trucking, size matters. Even if your company doesn't have weight restrictions, a large pet may not be the best choice for a trucking companion.
Truck cabs are cramped, and your pet will require their own dedicated space. Consider how much space you can reasonably dedicate to your pet.
Keep Essentials Stocked
Be sure to travel with plenty of fresh water, food, and treats for your pet. Also, if your pet needs any medication, be sure to have enough for your entire journey. 
Cleaning supplies and poop bags are important to have on hand for dealing with accidents. And don't forget general pet needs such as a collar, leash, chew toys, and scratching posts.
Remember to Travel With Important Documents
It's essential to carry your pet's vaccination records and a certificate of veterinary inspection (CVI) while traveling. Necessary shots for dogs include canine parvovirus, distemper, canine hepatitis, and rabies.
Some companies also require you to keep your employee pet agreement on hand.
Ensuring Pet Comfort & Safety
The comfort and safety of your pet is an important consideration. For safety, pets need to be properly restrained while the truck is in motion. Some companies require pets to be crated, while others allow barriers or pet harnesses. Most importantly, you want to ensure that your pet has plenty of space and won't interfere with your driving.
Be sure to set up a pet bed and have plenty of blankets on hand if your pet gets cold. Also, never leave your pet in a hot truck without air conditioning!
The Purrfect Trucking Companions
Driving with your pet can bring even more fulfillment to your truck driving career. No matter which pet-friendly trucking company you choose, be sure to follow the FreightWaves e-newsletter. Here you can stay updated with all the latest news and advancements within the transportation and logistics industry.
FAQs
Can a trucker have a pet?
Yes, a trucker can have a pet. While there may be some restrictions, many trucking companies have pet-friendly policies.
What is the best dog for a truck driver?
Small, non-aggressive dog breeds are the best choice for truck drivers.
Can truckers have cats?
Yes, truckers can have cats. However, it's essential to consider your cat's temperament, as some cats may not enjoy a trucking lifestyle.