Managing a transportation network can be difficult, which means that it can often be time-consuming, as well. Thanks to modern technology, though, managing a transportation network does not have to be this way.
Transportation management system software makes life much easier for businesses. It optimizes all aspects of the business while making transport cheaper and more efficient along the way.
However, there are dozens of transportation management system software options out there on the market. Having the right one for your business can make all the difference.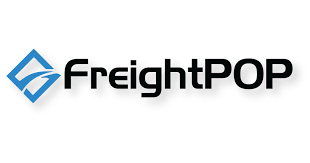 Featured
Save time and money on freight and shipping with FreightPOP – the smartest TMS for manufacturers, distributors, retailers, and 3PLs.
Quicklook: Best Transportation Management System Software Options
MercuryGate TMS
Oracle TMS
Blue Yonder TMS
MPO TMS
Descartes TMS
5 Best Transportation Management System Software Options
Currently, there are a number of great transportation management system software options on the market. While some easily stand out among the crowd, the best TMS for your business may be one with a specific or specialized feature.
The following transportation management systems are the most highly reviewed and used. However, these TMS options also have specific features and tools that make them unique.
MercuryGate TMS

As a TMS, MercuryGate serves as the perfect combination between real-world dynamics and technology. The team that created MercuryGate consulted with multiple domestic and international companies. In doing so, they created a TMS with multimodal and multi-leg planning that is perfect for optimization and execution.
MercuryGate also offers excellent decision support, reusability for setup and onboarding, configuration options, adaptability, and mobile capability.
Oracle TMS

Like MercuryGate, Oracle offers a comprehensive TMS. It is fully integrated through cloud applications, platform services, and engineered systems.
Some of Oracle's best features include application integration, scalability, powerful performance, advanced security, and a low cost of ownership. Oracle's multiple operation systems also provide users with an unrivaled ability to build the most optimized infrastructure possible.
Blue Yonder TMS

The TMS from Blue Yonder (formerly JDA Transportation & Logistics Management Solutions) is another great option. Blue Yonder's TMS automates and streamlines business processes. It significantly reduces both administrative and operating costs. In doing so, Blue Yonder's TMS and its automation reduces the need for manual user override.
The system is able to automatically detect and resolve most issues and only requires intervention in a few situations.
MPO TMS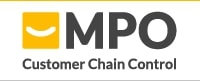 The Supply Chain suite of products from MPO includes a transportation management system. This TMS works specifically to streamline processes across multiple carriers to reduce costs, improve efficiency, and boost customer satisfaction. MPO's TMS has remarkable multi-leg planning, order consolidation, and carrier selection capabilities.
Descartes TMS

One of the best options for transportation management systems is Descartes. The Descartes transportation management system is the easiest to use and implement. However, its features are also impressive.
The Descartes TMS has broad capabilities when it comes to managing the flow of freight through its impressive connectivity to hundreds of transportation providers. It also has seamless integration with cross-border customs compliance and some of the best mobile applications around.
How Does Transportation Management System Software Work?
Transportation management system software (TMS) manages the four key processes of transportation management: Planning and decision-making, transportation execution, follow-up, and measurement.
TMS will find and create the most efficient transport plans according to the things that the user or business defines as being the most important. This means that TMS can prioritize transport plans by the cost, shorter lead-times, or fewer stops en route.
What Makes a Good Transportation Management System Software?
A transportation management system needs to be a comprehensive solution. Aside from managing transport activities, a TMS also comes with tools and reports for businesses to plan and optimize their routes, conduct audits on freight, manage their yards, view orders, make payments, and execute transport operations.
An all-encompassing business tool, like a transportation management system, must have these 5 things to be beneficial:
Intuitive Dashboards
To be useful, a TMS must have an intuitive dashboard. This dashboard must be easy to understand and use. The dashboard should also have access to anything a user may need. It should enable users to view orders, shipments, and inventory, make changes to orders as necessary, and more.
Fleet Management
Any good TMS should provide users with the ability to manage their fleet. This includes managing drivers, vehicles, carrier rates, and financial performance. Some transportation management systems can even automate fleet management, lowering administrative costs.
An Optimization Engine
Optimization of transportation networks is what transportation management software is designed for. A quality TMS should provide information on ways to make logistics networks, shipments, orders, and routes more efficient.
Payment and Billing Tools
To improve operations, your TMS should include tools for payment and billing. The TMS should help to calculate transportation rates, track claims, report on costs, adjust costs when necessary, allocate expenses, match invoices, and make automated payments.
Mobile Capability
TMS users cannot always be in front of a computer. Good TMS companies offer mobile versions of their software, so users can manage their networks wherever they are (or wherever they need to be).
Save, Streamline and Track with TMS
Transportation management system software can save money for businesses. They optimize various aspects of the business and provide real-time tracking.
But with all of the options available, it is important to invest in a TMS that has the features that will suit your business best. These features include an easy-to-use dashboard, fleet management, optimization, tools for payment and billing, and mobile capability.
Some of the top transportation management systems on the market that offer these features include MercuryGate, Oracle, the Blue Yonder, MPO, and Descartes. They are each ranked highly by users and experts.