Fleet fuel cards are a practical solution – and a necessary solution – for many truck drivers. After all, many owner-operators spend up to $70,000 annually on fuel alone. Businesses do the same but at a grander scale. So whether you're a single truck small business operator or manage a large fleet, fuel cards can help you save money while tracking your expenses easily and efficiently.
Below you'll find fuel card options that have benefits like no fees, discounts, incentives, and other perks that can help you operate your trucking business.
NO monthly service fees, NO credit score or SSN required, universal discounts, and a driver-friendly dashboard!
Quicklook: Best Fleet Fuel Card
Best For No Fees: AtoB Featured Ad
Best For National Networks: WEX Fleet Fuel Cards
Best For Rewards: Fuelman Fleet Cards
Best For Large Fleets: BP Fleet Fuel Cards
Best For Flexible Payment: ExxonMobil Fleet Fuel Cards
Best For Small Businesses: Shell Fleet Fuel Cards
Best Fleet Fuel Card Options
When selecting a fleet fuel card, look at pricing, volume discounts, and region of operation. A card with excellent incentives but limited coverage in your primary areas of operation won't make sense. Here are some of the best fleet fuel cards out there and the features of each.
AtoB Featured Ad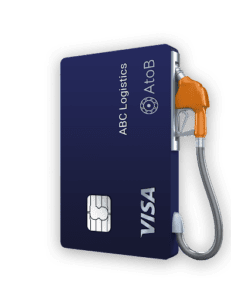 AtoB fuel cards are one of the most appealing options available for drivers. First and foremost, this card is accepted anywhere and has absolutely no fees. That means no monthly service fee, no per-card fee, no setup fee, and no other fees that other companies tack on. Their platform allows you to track your usage live, set spending limits, and other great features all within your dashboard. With their fuel card, you can stay on top of your expenses in real-time.
Best For:
No Fees
Accepted everywhere
No out-of-network stations
Fees: None
Rewards: Competitive discounts on every gallon of fuel
Special Features:
No out-of-network stations
Unlock other fleet expenses beyond fuel
Benefits:
No fees
Easy to use dashboard
Transactions can be pushed to Quickbooks for easy accounting
Full control over each card including spending limits per day, per week, and per transaction
Helps small businesses build credit
Disadvantages:
WEX Fleet Fuel Cards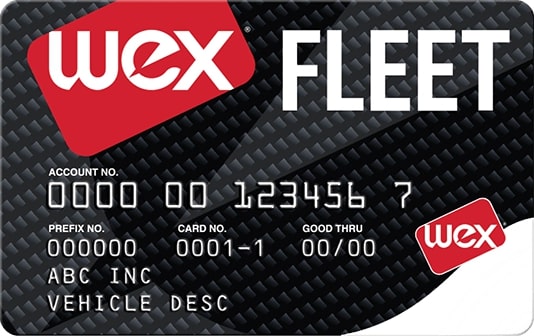 WEX tops most lists of best national fleet fuel cards because of its extensive gas station coverage, as well as spending reports, and apps for drivers. It covers 95% of US gas stations. The app for drivers includes a station-finder and mobile payment options. Options include the WEX Fleet Card for small businesses, with options for large fleets, as well as WEX FlexCard and WEX Fleet crossroads card.
Best For:
National Networks
Large Companies
Fees: No fees. However, fees for other services are not shared publicly.
Rewards: 3 cent-per-gallon rebate
Special Features:
ClearView reports of fuel spending
DriverDash mobile payments
Benefits:
Over 160,000 stations and 45,000 service centers in WEX's network
Ease of payment
Control of spending
Great app for drivers
Specialized cards for different sized fleets
Disadvantages:
Not the best rebate option available for savings.
Unknown fees for certain cards.
Fuelman Fleet Cards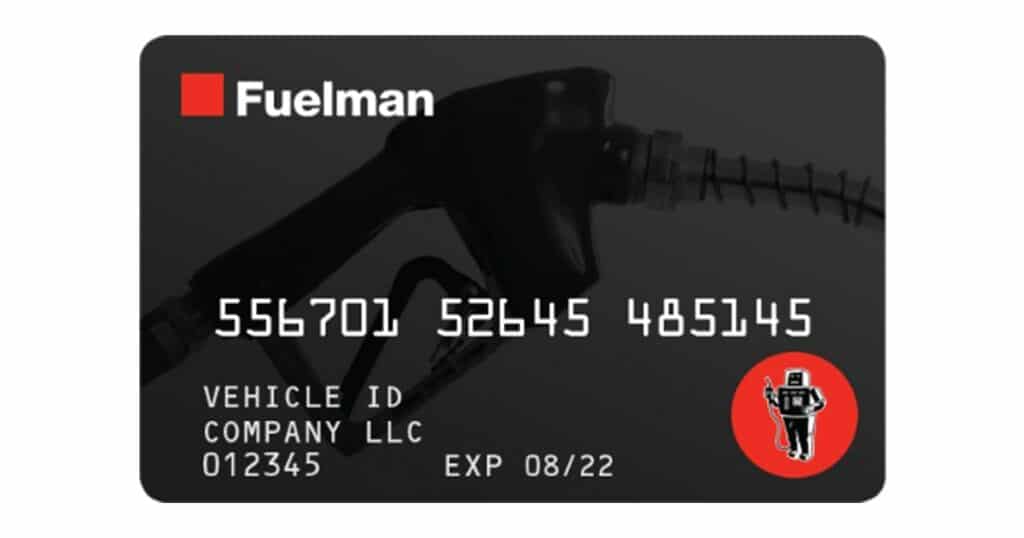 This is the best option for rewards cards. You choose how much you pay for cards with various packages. Fuelman also offered a program to offset carbon emissions. Their Saver programs are some of the most generous fuel rebates in the market.
Best For:
Fuel Rebates
Midwest or Western USA
Fees: $4 to $12 per card
Rewards: Rewards range from up to $0.10 per gallon for the Simple Saver card at select locations, to $0.06 per gallon with the Fuelman Mastercard at any service station.
Special Features:
Flexible packages with the deepest rebates available
50,000 fuel stations and 20,000 maintenance locations
Option for a mastercard that works anywhere that accepts mastercard
Benefits:
Up to $0.10 per gallon in rebates
Option to use it at any gas station
Environmentally-friendly and carbon neutral options
Disadvantages:
Coverage gaps in parts of Minnesotra, Massachusetts, New Mexico, and Montana
Higher monthly fees than most other cards
Mobile app does not always have accurate gas station locations
BP Fleet Fuel Cards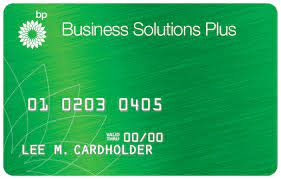 The BP fleet fuel card is best for large fleets. There are no monthly fees as long as you buy at least 5,000 gallons of fuel per month – an easy target for a large fleet. In addition, for the first three months, you can earn rebates of $0.15 per gallon of fuel. The BP Business Solutions MasterCard can be used at any station that accepts a MasterCard.
Best For:
Large Fleets
National Operations
Fees:
No card fees if you buy 5,000 gallons of fuel per month, otherwise $10/month
$2 fee to buy fuel from any station that is not Amoco or BP
Rewards:
$0.15 per gallon of fuel for the first 3 months
After that, up to $0.06 per gallon at Amoco or BP stations.
Special Features:
Flexible payments schedule
Excellent coverage eastern USA
Option for a mastercard that covers maintenance service and fuel
Benefits:
No fees for large fleets who use at least 5,000 gallons of fuel a month
Excellent station coverage in the eastern USA
Large rebates in the first 3 months of card use
Disadvantages:
High fees for smaller fleets
No BP or Amoco station coverage throughout 14 states in the Midwest and Western USA
$2 fees to fuel at stations that aren't BP or Amoco
No app with a locator for drivers
ExxonMobil Fleet Fuel Cards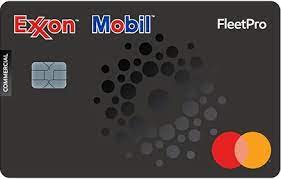 ExxonMobil's customizable fleet fuel card lets you adapt to your fleet. Choose between cards that require your drivers to use the majority of US gas stations, or Exxon and Mobil stations. This card is issued by WEX, so all of WEX's features are available to drivers including the DriverDash and WEX Connect apps.
Best For:
East Coast and Midwest
Flexible Payment Options
Fees:
No monthly fees if you use the card at Exxon or Mobil stations.
$40 setup fee
$2 per month per card
Rewards: $0.06 at Exxon and Mobil stations
Special Features:
Customizability based on needs and fleet size
Uses WEX app and network
Flexible payment options
Benefits:
No monthly fees or membership if using Exxon and Mobil stations
Larger rebates with Exxon Mobil Rewards+
Small fleet customizability
Disadvantages:
Scalability issues when growing fleets
Additional fees to carry a balance
Lacks extensive coverage on the West Coast
Only one card option
Shell Fleet Fuel Cards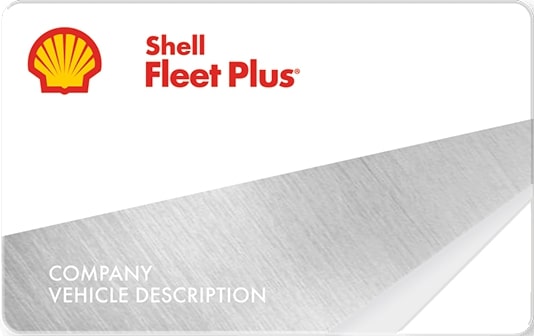 The Shell fleet fuel card has good coverage with over 14,000 stations across most states. This is an excellent choice for small businesses with their specialized Shell Small Business Card. There are no monthly card fees, and in addition to rebates, there are Jiffy Lube discounts.
Best For:
Small Businesses
East and West Coasts Drivers
Fees: No fees
Rewards: $0.06 per gallon at Shell stations, plus Jiffy Lube discounts
Special Features:
14,000+ Shell locations across the USA
No monthly fees
Benefits:
Specialized in supporting small fleets
Monitoring features, and online account management
Itemized purchases on card statements
Disadvantages:
No coverage in Montana
Coverage gaps in the Midwest, Southwest, and Mountain states.
How Does a Fleet Fuel Card Work?
Fleet fuel cards are used as a credit card to purchase fuel or cover maintenance costs for your fleet of vehicles. Many fuel cards are linked to a particular network of gas stations, such as BP or Exxon, limiting the reach of the cards. Fleet fuel cards also often provide additional features like apps to locate stations, expense tracking, and flexible payment options.
What to Consider With Fleet Fuel Cards
When selecting a fleet fuel card for your company, consider the size of your fleet, the region of operation, the fuel volume, and of course the service, security, and control offered by the fleet fuel cards.
High Level Security
To prevent unnecessary business expenses or unauthorized transactions, fleet fuel cards offer the best security. Fleet fuel cards are safer than cash and have more limited use than credit cards, preventing unauthorized transactions. Some cards offer additional security features including chips, passwords, or pins to secure business resources.
Great Customer Service
Great customer service is essential to address problems and understand issues. You don't want to run into problems, but if you do, you want to know that the company behind your fleet fuel card will support you every step of the way. Look for companies who offer help 24/7, especially when drivers could be driving at odd hours.
Detailed Fuel Data
Detailed fuel data enables better control, budgeting, and allocation of resources. To have the best fleet fuel card, data on location, type of expenses, and amount of fuel are essential.
Level of Controls
Controls around amount, time of day, product, and more. You can set spending limits by employee or card. Some cards offer driver pin authorization to prevent misuse.
Mobile Access
Mobile access allows you to see real-time data on expenses, access detailed fuel data and adjust controls from a mobile device. The best fleet fuel cards include simple to use mobile apps.
Excellent Account Tracking
Simple administrative tasks including account tracking, financial reports and controls should be covered. From managing expenses to controlling charges on individual cards, the best fleet fuel cards include excellent account tracking.
Benefits of a Fleet Fuel Card
A fleet fuel card helps the management of your vehicle fleet to control expenses while giving your drivers flexibility for fueling and maintenance. Benefits include:
Convenience for drivers
Safer alternative than cash or a general credit card
Control and monitoring of business expenses
Streamlined expense reporting
Flexible fueling and subscription options
Save Money and Build Business Credit with the Best Fleet Fuel Card
Fuel cards have many benefits for owner-operators and fleet managers. It doesn't matter what you're your business is, a fuel card can be a great benefit. After all, they can help you control and monitor your fuel spending, help your business build credit, and have perks that can help you save money. Plus, a fleet fuel card is a safer alternative instead of having your drivers carry cash. Since fuel is one of your greatest daily expenses, the right fuel card can help you improve your bottom line.
FAQ
What Is the Best Fuel Card for Truckers?
The best fuel card for truckers depends on company size, region, and route. Some of the best options to consider include the WEX Fleet Cross Roads card, BP fleet fuel card, and Fuelman Deep Saver Card.
 Is There a Prepaid Fuel Card?
Yes, there are options of prepaid fuel cards that function like debit cards. These include the Shell Refillable Card, Brinks Business Expense, and Bento for Business.
Can You Get a Fuel Card For Personal Use?
No, you cannot get a fuel card for personal use. A registered company needs to apply for the fleet fuel card.