Operations management is a broad term used in supply chain circles, manufacturing, business administration, and other related industries. It's the overarching process of planning, organizing, and executing day-to-day decisions to balance revenue against expenses.
According to the United States Bureau of Labor Statistics (BLS), the field of operations management is predicted to grow 6% between 2019 and 2029. However, that data was aggregated prior to the onset of the pandemic.
Today, it won't be surprising to see an even stronger spike in demand for operations managers. Let's take a closer look at what you should know about the operations management field and the responsibilities of those who work in the industry.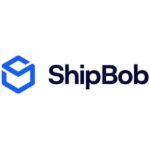 Featured
Known as the best-in-class fulfillment service, ShipBob can help you streamline your business with warehousing solutions, robust integration software, improved transit times, and reduced shipping costs!
How Does Operations Management Work?
Operations management works by unifying resources across a given company and its external partners. This includes bringing together materials, talent, equipment, and technology to deliver goods or services to customers.
An example of this would be building a foundation for a given client. Here are a few frequently asked questions like, "What is operations management?"
What is the Function of Operations Management?
The functions of operations management rely on the careful study of needs for a given project. Operations managers reassess available resources and balance the resources in order to minimize waste.
Why is Operations Management Important?
Loss of control over operations management results in added costs. This can include wasted capital, human resources, a limited ability to deliver on goods, and more.
How Can Operations Management Create Competitive Advantages?
In logistics, efficiency is everything, and operations departments are responsible for ensuring that overhead stays in check. This is especially true during periods of peak disruption, much like the market in 2011 and 2020.
By keeping costs low through effective operational management, businesses can offer a lower price to customers. In turn, this creates competitive advantages.
Example of Operations Management
There are many possible examples of operational efficiency. The most notable in the supply chain is the full product lifecycle, which entails the process of securing raw materials for an item. From there, a manufacturer is hired to produce a finished product, secure transportation, and validate customer satisfaction after delivery, without incurring additional costs.
What is an Operations Manager's Responsibilities?
Operations managers have many responsibilities, though the full scope of them will depend on the size of their organization. Some responsibilities can include hiring employees, training new hires, conducting quality control, and supervising all activities.
A few more advanced roles may require contract negotiation, the appointment of department heads and managers, financial analysis, SWOT analysis, and the responsibility of overseeing lean processes. Here are a few other examples.
Product Design
Depending on size, the operations manager might be in charge of checking for and adjusting design flaws in order to minimize overall costs.
Supply Chain Management
Managers might also assist with the management of the supply chain, whether that's via transportation procurement or through marketing efforts.
Delivery Management
Delivery management is the phase at which responsibility is executed, such as the completion of successful delivery to a customer.
Data Backed Forecasting
Operations managers leverage data to forecast completion time and expectations.
What Skills Are Needed for Operations Management?
Operations managers need to have several strong skill sets, including the abilities listed below!
Planning
Planning means looking at the needs of the business and breaking them down into milestones. From there, operations managers can assess the necessary resources that are needed in order to meet the company's obligations.
Delegation
Operations managers delegate responsibilities to ensure that a given task is executed promptly. Even if it's a task that could fall under a manager's duties, the operations manager will pass it on to a qualified employee for the sake of timeliness.
Knowledge
Operations managers must be well-versed in a variety of activities and skills, ranging from fiscal analyses to conflict resolution. Their vast wealth of knowledge makes it possible for them to keep their teams on track.
Time Management
Strong time management skills are also crucial for modern-day operations managers. In today's world, everything can change at the drop of a hat. Time management becomes essential and integral to operations managers who have to adjust to sudden changes and respond to unexpected circumstances.
Communication
Operations managers need to be thorough and communicative in order to avoid issues. For example, problems that could easily be avoided with the implementation of effective communication skills include missed deliveries, poor product quality, or unnecessary expenses.
Leadership
They also need to have strong leadership abilities, like knowing when to delegate tasks, understanding the appropriate times to say no and learning how to explain their thought processes behind decisions they make when necessary.
Problem Solving
Individuals in the field of operations management need to acquire advanced problem-solving skills, such as reviewing data and identifying potential solutions when problems arise.
Listening
Operations managers need to listen carefully in order to recognize when issues might arise, which essentially entails that they become the human incarnation of risk management.
Advantages of Operations Management
Organizations can reduce their carbon footprint, lower operating expenses, keep their logistics costs in check, and avoid unnecessary red tape by incorporating operations management as a way to vet all activities prior to implementation. This will eliminate the risk of waste as a project or activity takes place.
Disadvantages of Operations Management
Operations management represents another cost to the company. As such, it can be difficult to contain the total cost when outsourcing is involved at any stage of production, and since the supply chain is a paragon of outsourcing, this can lead to problems, especially in terms of staying within a budget.
Operation Management vs Supply Chain Management
Operations management and supply chain management go hand in hand, but they don't always have to. Operations management can apply to the management of a bank, whereas supply chain management can apply to the procurement of transportation and leaving financials or waste on the backburner.
However, a combined approach that leverages the skills of operational managers who have experience in managing supply chains can benefit your business the most. When both are present, the possibilities are endless.
Explore the World of Operations Management with FreightWaves
There are many ways that operations departments benefit the supply chain and various industries across the globe. If you want to begin an exciting career with unlimited potential, consider enrolling in a program to become an operations manager.
And for the latest news, insights, trends, and tips affecting the global supply chain and business markets, connect with FreightWaves today!